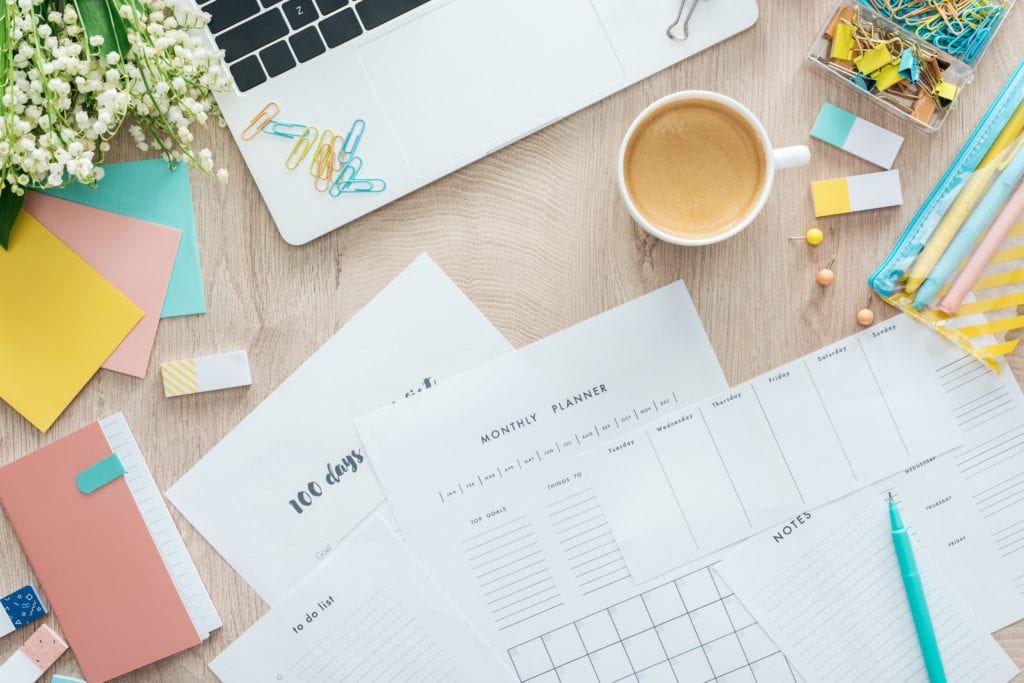 I'm not a fan of the new year, new me thing. But, I do think that the new year is a good time for a little reflection. To look on what you have achieved in the last year and also to plan what you might want to achieve in the future. If you want things to happen, then as with all things in life you need to put in the work for them. So I like to have a look back and a little planning session too.
My 2019 Achievements
Here are some of the things I am proud of for 2019:
Being a finalist in the BritMums BIBs awards in the Inspire Category
Taking part in the government's Gender Equality Forums.
Being a guest on BBC Berkshire's Mums Without Makeup Radio Show.
Been in 3 local newspapers – Daily Mail, Bracknell News, Bracknell and Wokingham Weekend and Berkshire Life (the Jan edition but I wrote the column in December)
Social media growth:

Facebook grown from 2005 to 2190 (+185)
Instagram grown from 3875 to 4930 (+1055)
Twitter grown from 13,600 to 14,500 (+900)
All of the above growths, particularly Instagram are higher than last year other than Twitter but I think that is because I have put more focus on IG this year

Grown my instagram engagement from 1% to around 2.2%
Started getting Instagram only campaigns as a results of the above
Spent the year in the Tots100
Completed a fantastic photography course which means I can now shoot in manual
Started using photoshop and improving my photography
Getting my health finally back on track and as of January no longer being classes as anaemic
Started regularly going to Pilates classes
Some great collaborations I am really grateful for Great British Racing, The Lexicon, Marwell Zoo and Disney to name just a few
Having been really resistant to video work, as my love will always be writing I think, I completed two video contracts in 2019
Launched a website for my friend's sewing business
Reading 60 books
Finally getting Logan to stop sucking his thumb
Having 3 amazing holidays with my family – Bluestone, The Gower in Wales and our first trip to Center Parcs
Getting a new car I've always wanted – a Mini
2020 Blogging Goals
I tried to be more pragmatic about what I could achieve in 2019 with a small toddler demanding more and more of my attention. My husband was been promoted too which means there are more demands on him and more things for me to pick up. I decided to try and not put so much pressure on myself. I now only do 3 posts per week, and have reduced my content on Instagram, focusing on engagement and also doing daily stories. This has been working well for me and helping me get a better balance.
In September Bo is registered to start at pre-school, so I am hoping I might be able to switch things up a bit then. But for now I am conscious of not over committing myself to a level when I find it too much of a juggle.
Here are some of my blogging goals for this year:
Social Media Goals

I'm really pleased with the growth in engagement I have been able to achieve on Instagram. I would like to aim to get this over 3% this year and build on doing stories regularly like I have been.

Twitter – grow to 18,000
Instagram – grow to 6000. 10,000 with swipe up would be the dream, but I don't think this is achievable
Facebook – grow to 2250

Other

I really want to look at increasing the traffic to my blog I hope to do this by focusing my content and with the three following things:

Improve SEO on my blog – looking at improving 2/3 blog posts per week
Get serious and actually do something with Pinterest
Grow my email database

Get to grips with Photoshop and I may even look to going on a course for this
Complete Moolah Facebook marketing course, which I signed up to two years and didn't complete
My Personal 2020 Goals
Complete by 14 by 40 goals I wrote back in May for my impending 40th birthday
Really work hard at finally writing my own book
Sort out our garden for the summer
Decorate the front room and downstairs cloakroom
We increased pension contributions last year. This year I want to look into combining pension pots and maybe trying micro investments in order to grow our savings
Put money aside for bigger DIY projects in 2021
De-clutter and get things around the house a bit more organised – on my list every year, but 2019 I did make progress