*AD – we were invited to visit Marwell Zoo for the purpose of this review, however, all opinions are my own*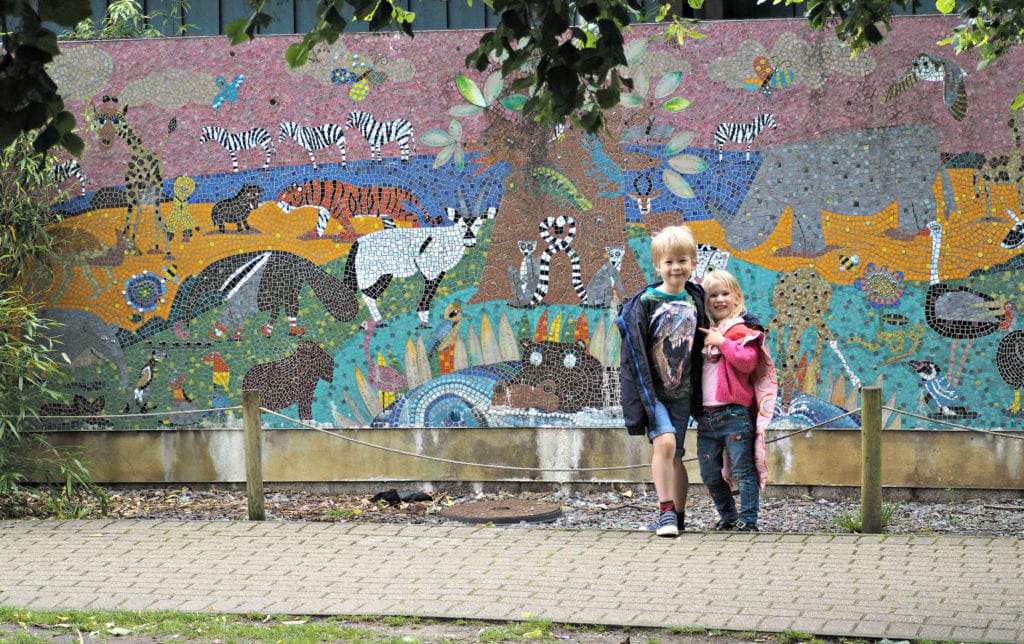 On Sunday, we headed off to Hampshire to visit Marwell Zoo, located near Winchester not far off the M3. We're big zoo and animals lovers in this house, so we were very much looking forward to it, and also hoping that rain would hold off for a little while, which for the most part it did.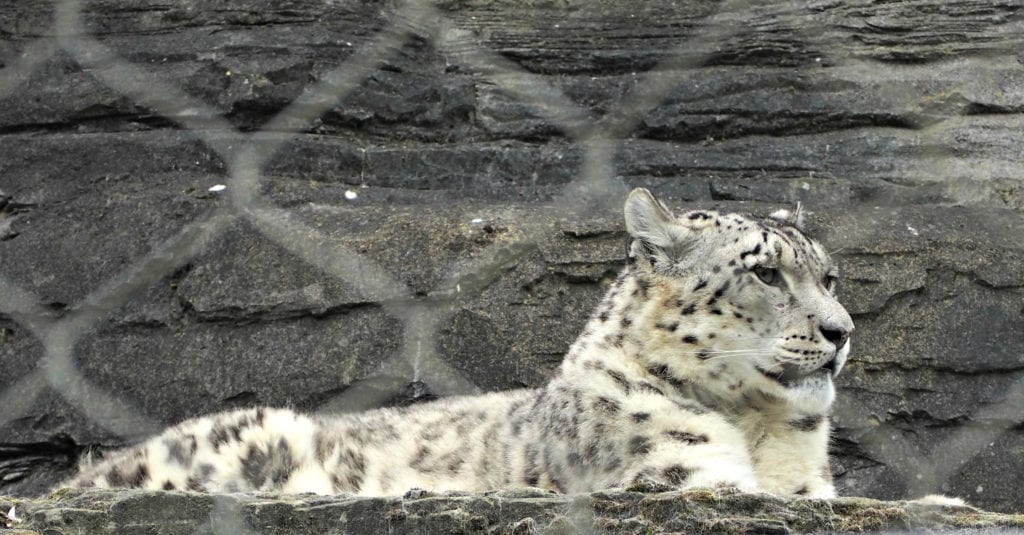 Marwell Zoo has over 100 animals all homed on 140 acre grounds. It was very easy to find and there was plenty of free parking when we got there. Even from the entrance it is very much set up with children in mind, with a special lower children's entrance door. The park is very well laid out with a clear path to walk around the zoo so as not to miss any animals which was really useful. The whole park was very easy to navigate with a pram too and easily accessible.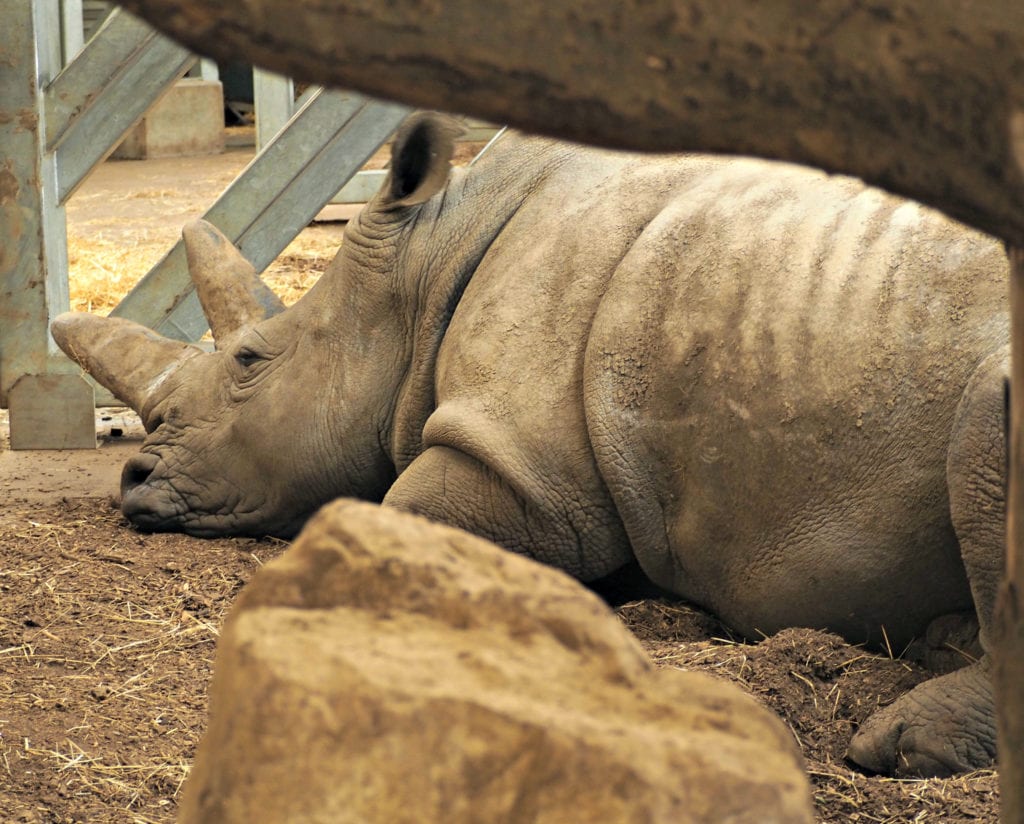 There is a large selection of animals from the much loved penguin, to stunning tigers, white leopard, a cheetah, giraffes, zebras, hippos and rhinos. For their full animal guide, have a look on their website.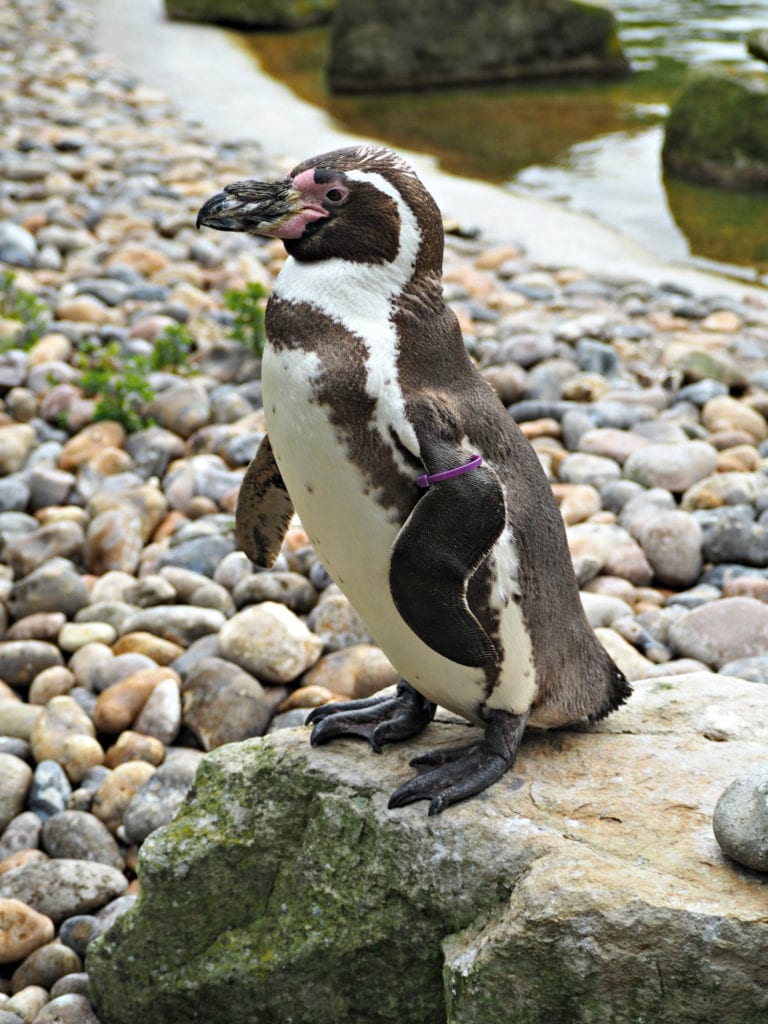 I really liked the layout of the zoo, not simply for the ease of navigation, but because of how easily you could see a lot of the animals. One of the first things you see if the penguins when you enter the zoo and they are so close, you can almost touch them. And the zoo was planned in a way that it was easy to see and get as close as obviously is safely possible. With various viewing points. There were some animals that of course didn't necessarily want to play ball but for the most part you could see and access them really well.
The Zoo also has a brand new Tropical House, which is great if you need to escape a rain shower! Where you walk amongst the animals from birds and butterflies, to tortoises and a sloth that decided he wanted to stay hidden on the day we were there! But it was really lovely to be walking amongst the animals, such a wonderful and immersive experience.
Other things you don't want to miss are the cold-blooded corner great for reptile and snake lovers – my children particularly loved the crocodile monitor. The walk through aviary where birds fly around you and you can get really up close to them. For people that find the walking a bit much there is also a train that goes around the zoo, although that does charge a small fee.
#Brickosaurs Event
For people wishing to visit this summer, Marwell Zoo has a fab #Brickosaurus event on at the moment until the 1st September. With over 50 Lego sculptures of dinosaurs, that really are fantastic. You are greeted straight away at the entrance with dinosaur packing crates Jurassic Park style, one of which is growling like there is one inside trying to get out.
Then dotted throughout the zoo are lots of dinosaur lego sculptures that are really cleverly done. You're given a free trail map at the beginning so you can go one the hunt for the dinosaurs properly during your visit. Each sculpture has some facts and figures with it too, including how many hours it took to build which Logan found quite fascinating. They are a really cool addition to the zoo.
Plenty To Do
There is plenty to do at the zoo with multiple adventure parks dotted around the grounds too. As well as open space and grassland, great for children running off their energy. As the zoo is quite a large space I would say you need to be prepared for a lot of walking and put on your comfy shoes. Aria was absolutely shattered by the end of it.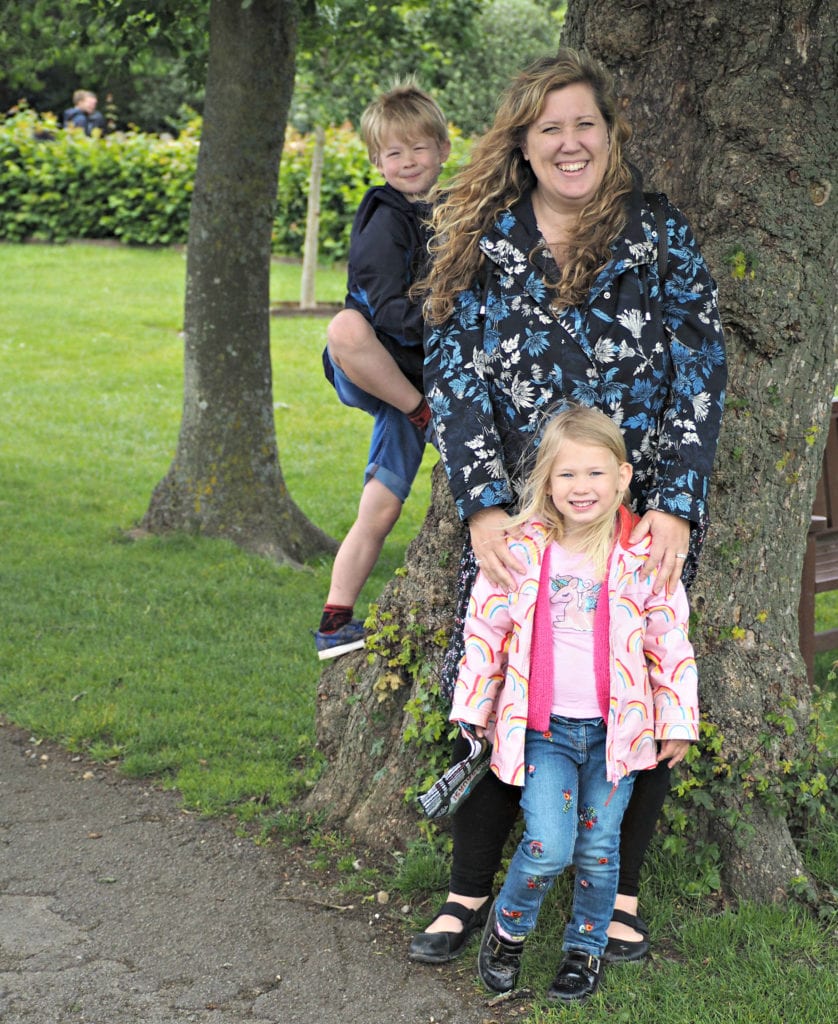 There are also plenty of places to eat, with picnic benches if you want to bring your own and restaurants if you wish to buy food. From a traditional restaurant with warm food and sandwiches, to an outdoor barbecue. The only thing I would say was, it wasn't particularly busy when we were there on Sunday, but I could see how the restaurants can get super busy during peak times. There are also various ice cream and refreshment places dotted around. For Aria who is dairy free the fact they also sold vegan ice cream, which completely made her day.
We had a really fantastic and fun family day out at Marwell Zoo, we've not been before, but we will definitely be back again in the future. A great fun and family day out.