Things We Did This Summer Holidays 2017
The summer holidays are one of my favourite times of the year. I love the fact that we have no enforced schedule, I get to spend time with the children, and we have lots of fun days out. Last year, I wrote a post about all of the things we did in the summer holidays. It was full of such lovely memories that I wanted to do it again. This year we also wrote a bucket list of all the things we wanted to do in the summer holidays, and I think I will update you in a separate post on how we did on that, as this post is already quite long!
This summer holidays was a little fraught at times, I got unwell at the beginning of it and we had a lot of stress around our house move too. We also ended up moving on the first day of term. Yet, despite everything, I think we did pretty well!
July
20th July – the last day of school and Logan broke up at lunchtime, so we headed straight to Legoland with a couple of friends before things got busy, Logan, in particular, wanted a go on the Ninjago ride. We also treated ourselves to a slushie or an ice cream
21st July – after deciding to have an easy morning, in the afternoon the children had been invited to a birthday party at one of our local soft play centres.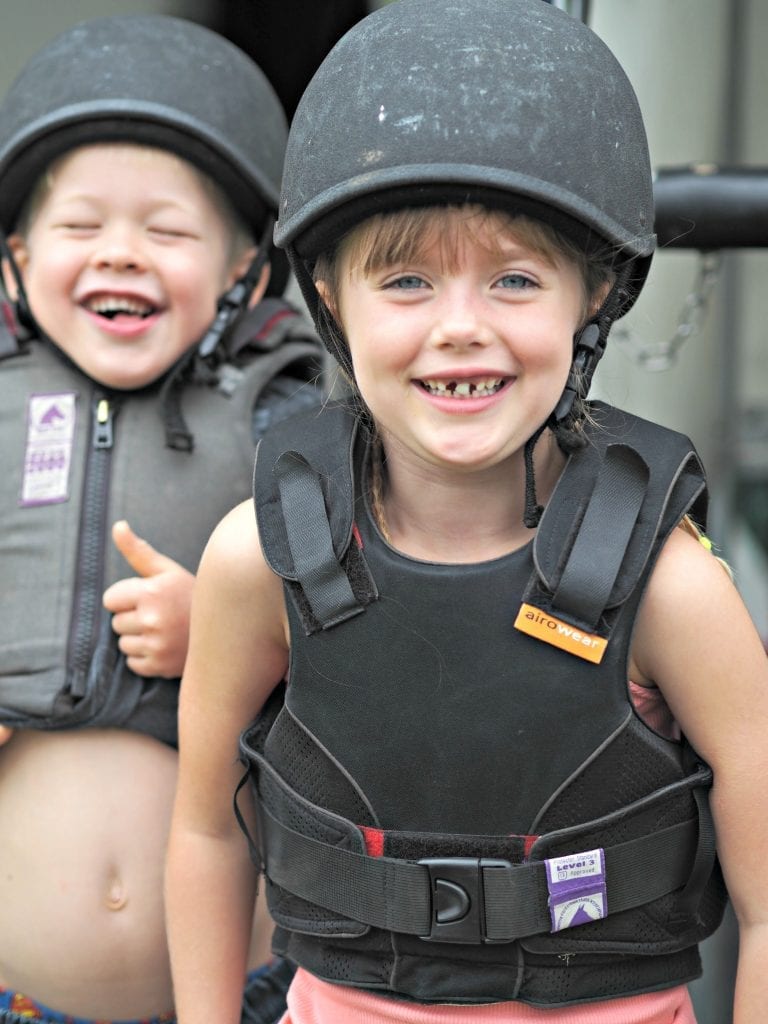 24th July – we took a trip to our local library and signed up for their summer reading challenge.
25th July – things had gone very wrong with our house moving plans, and we had to put our house on the market. I needed to scrub and tidy the house from top to bottom in order to get it ready for viewings, so a friend very kindly offered to have the children over for a play date and lunch to help me out. They had a great time and went blackberry picking and baked biscuits.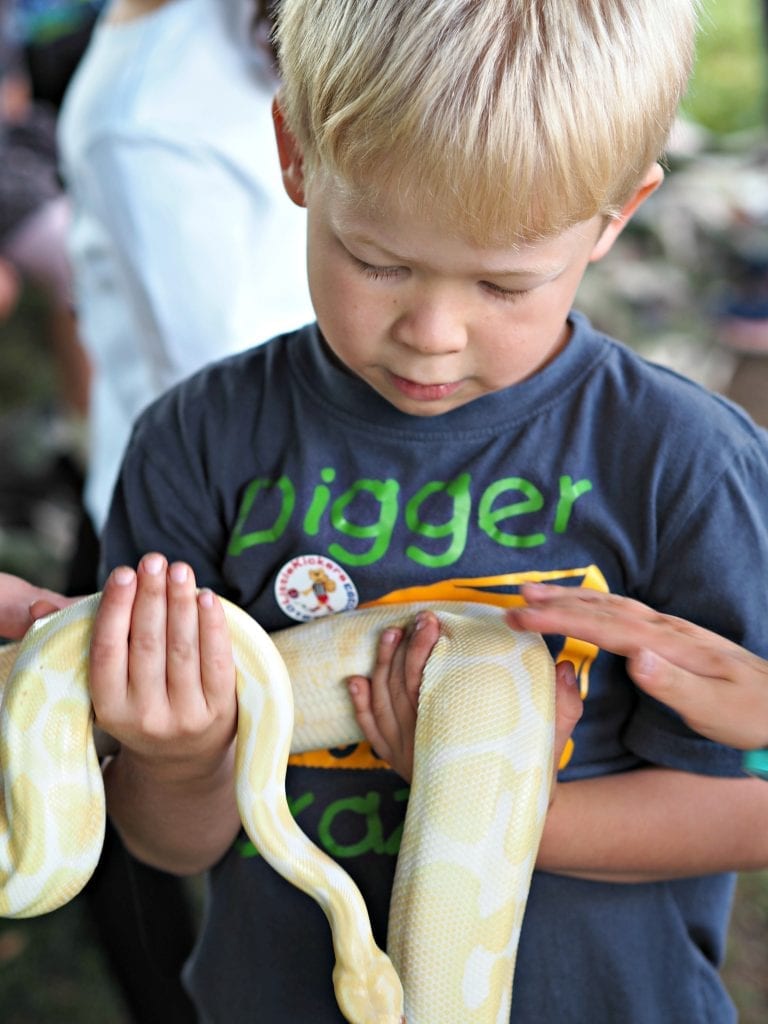 26th July – the weather was pretty ghastly, so we decided on a trip to the cinema, which was also on our summer holiday bucket list. We went to see Despicable Me 3 and had a fun pick and mix too.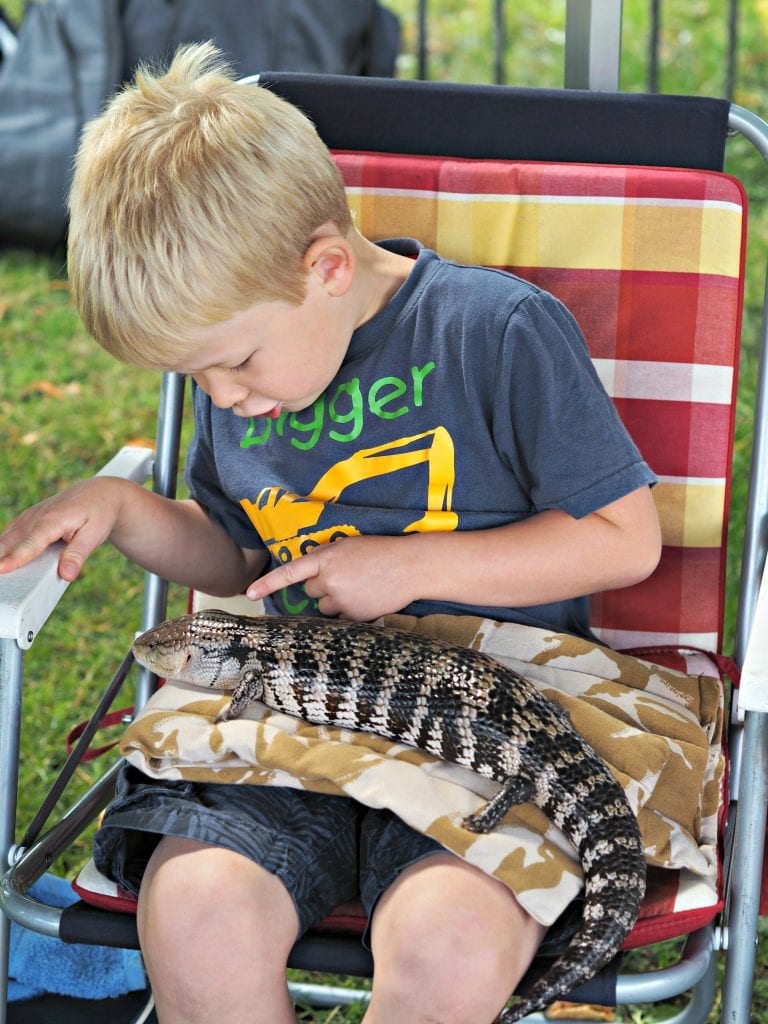 28th July – we headed off to a local fun day and met up with some friends. There was laser quest, bouncy castles, a dancing workshop, we also had a picnic and an ice cream from an ice cream van (another item on our bucket list).
Week of the 31st July – Logan was signed up for fast track swimming lessons this week, and had swimming lessons every day in the morning. The aim to get him swimming confidently on the top of the water (we likes swimming underwater) without armbands. He did amazingly well and got his 10 and 20m badges for swimming backstroke. I also came down with a really awful cold that meant I lost my voice, which we meant we had to cancel some of our plans. We were due to see the children's Great Grandma on Tuesday, but I was worried about passing things onto her so we rearranged to later on in the holidays.
August
3rd August – I was starting to feel better, so we went to Holme Grange Craft Village which had lots of fun activities for the summer holidays. We got to hold reptiles, have pony rides and have a picnic with friends. Then after we go home we also baked some cookies.
4th August – we went pottery painting in the afternoon and painted some pottery as a gift for a relative. As well as a plant pot to keep for our own house.
6th August – we invited to review a Day out with Thomas at the Watercress Line, we had a really fab day and you can read my full review here.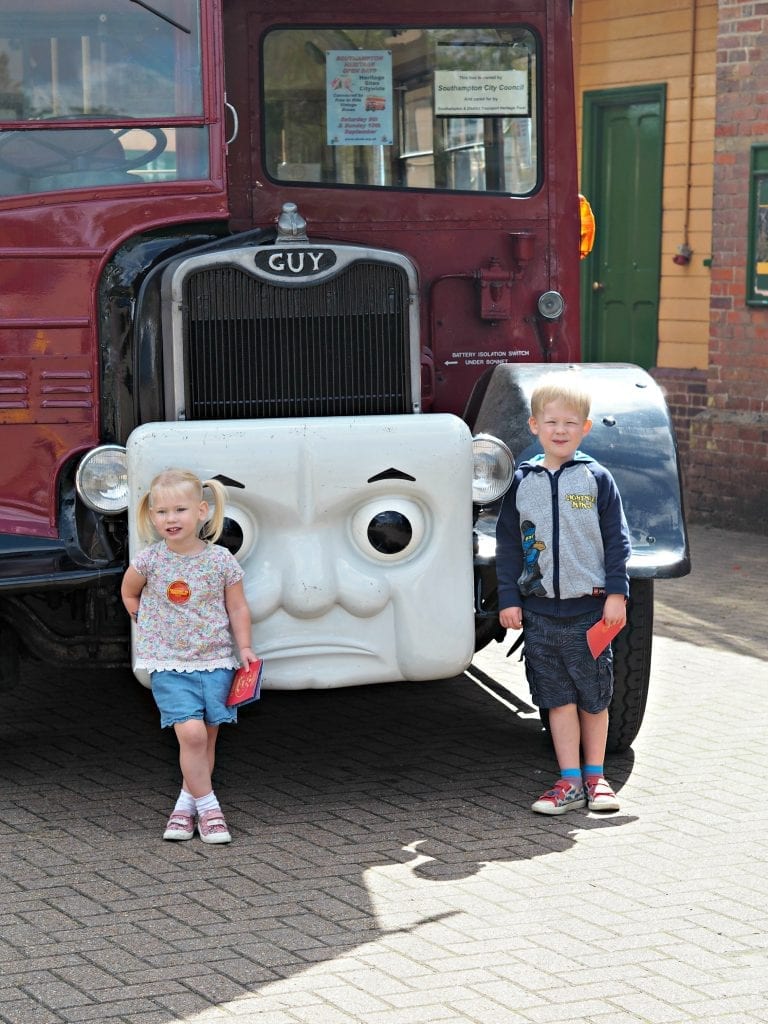 Week of 7th August – after Logan did so well at his fast track swimming class the week before, I decided to enrol him for a second week and see if we could crack his front stroke as well as his back stroke. While I definitely think he benefitted from the lessons, he did seem to lose his confidence in the second week as he had a different teacher. It came back by the end of the week and he managed to swim 15m. Also after my stinking cold the week before, I was really gutted to wake up in the night on Monday night with awful stomach cramps. Which meant I wasn't that well for most of that week too.
9th August – I was still not feeling well and the weather was atrocious, but I felt like I needed to get the children out. So we went back to the cinema to see Captain Underpants, I thought it was dire, but the children thought it was rather funny, so that's all that matters!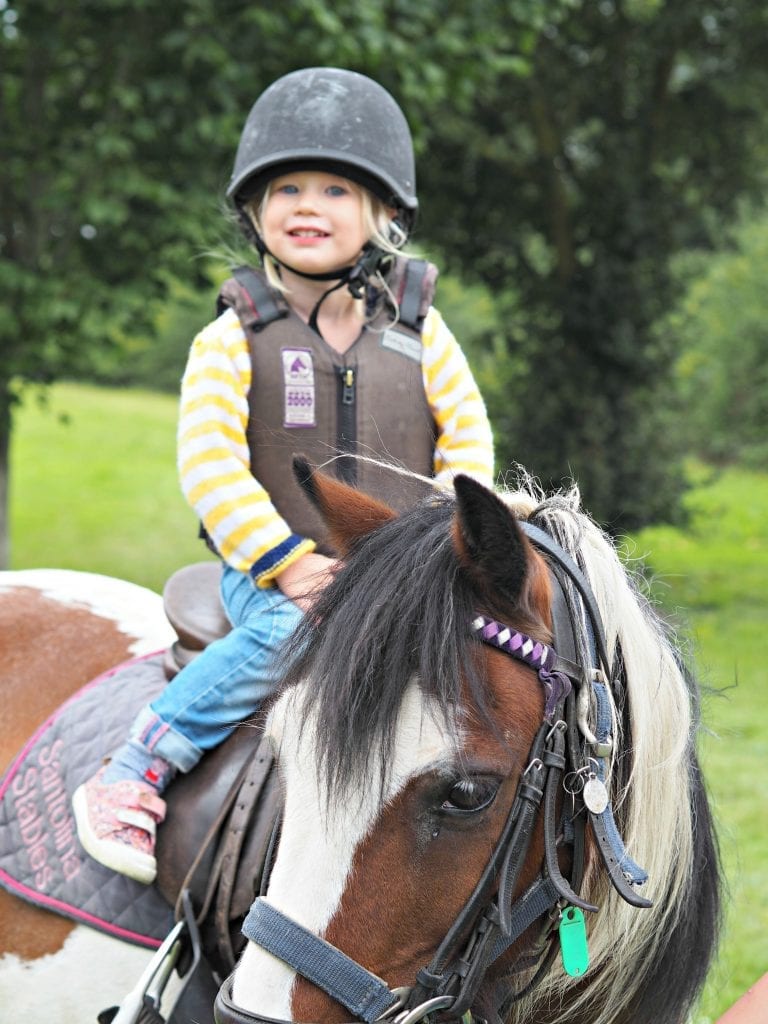 10th August – as I was still feeling unwell, my Mum came to visit. The children loved playing with her and did crafts, and then she took them out to the park and to the local shops to buy an ice cream.
11th August – Logan had said only the week before we was missing his school friends, so it was great to have play date arranged especially as the weather was so much nicer. We went to a local park called Locks Ride which a fab sand pit, splash pad and zip lines and all had a picnic together.
Weekend of 12th and 13th August – on the back of me still feeling unwell, my husband took the children to his parents for the weekend. I was meant to go, but ended up having a weekend on my own to rest up, and the children had a great time visiting family.
14th August – Back to the library to continue our reading challenge and get some more books. We just needed to go twice more for Logan to get a certificate. In the afternoon we met up some friends for a play in the park.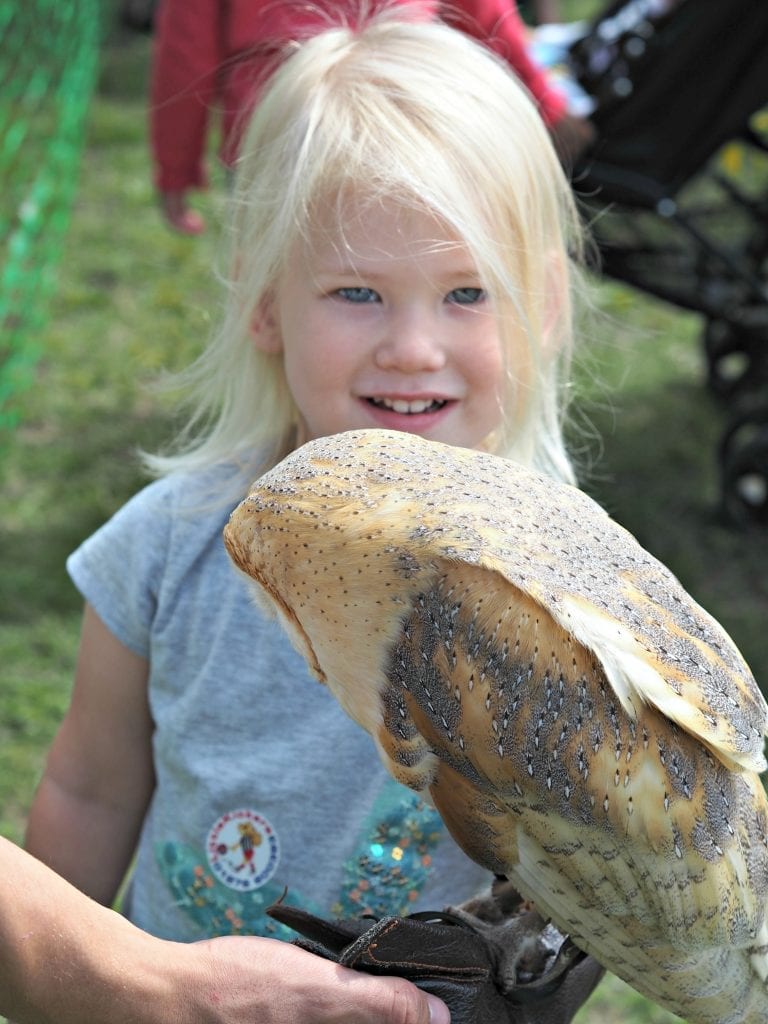 15th August – Another Fun Day put on by our local council, my children really love these and there's so much to do. We held owls, did laser tag, held reptiles, did the tombola, bouncy castles, Logan and his friend went in inflatable hamster balls and ran at each other in them and of course we had a picnic too.
17th August – a trip to our local town centre, boringly I had errands to run. But a brand new toy shop had opened so we had lots of fun in there and I gave each child a £5 budget to choose something as we had exchanged on our house move that day to celebrate.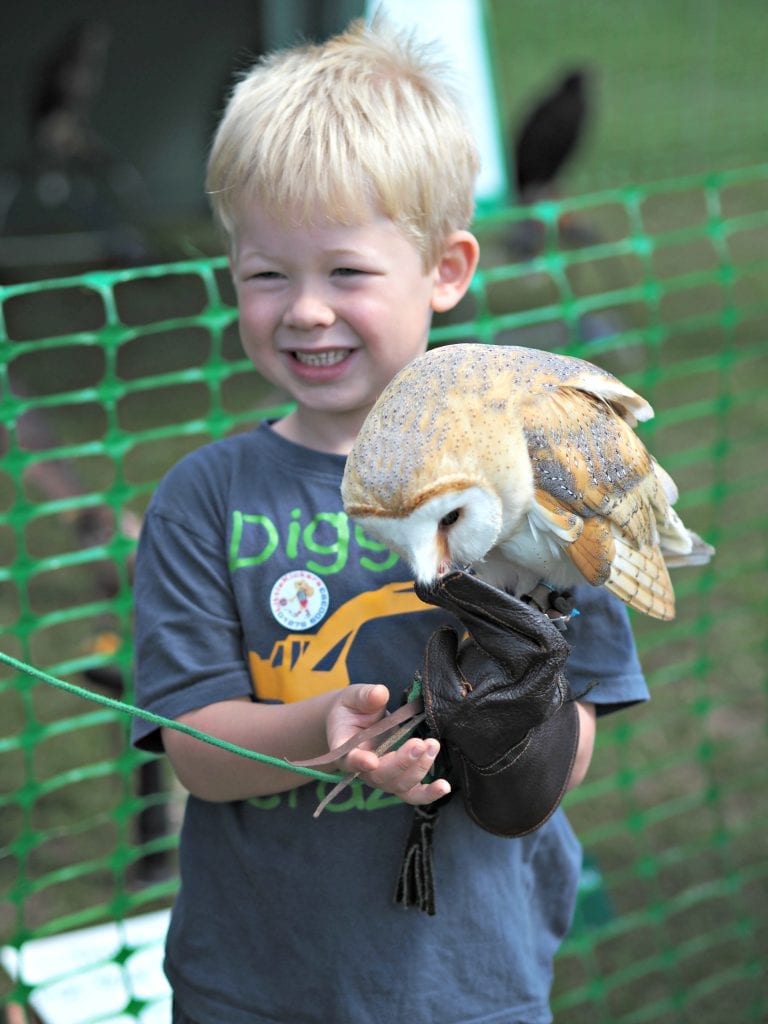 18th August – we went swimming in the afternoon, as our local pool had an inflatable obstacle course in the pool Sadly, the whole trip out was a bit of a disaster. The children just weren't in the best of places and were quite naughty so sadly I had to bring them home early.
21st August – after taking my husband to the airport in the morning, the children had great fun making play-doh creations in the afternoon.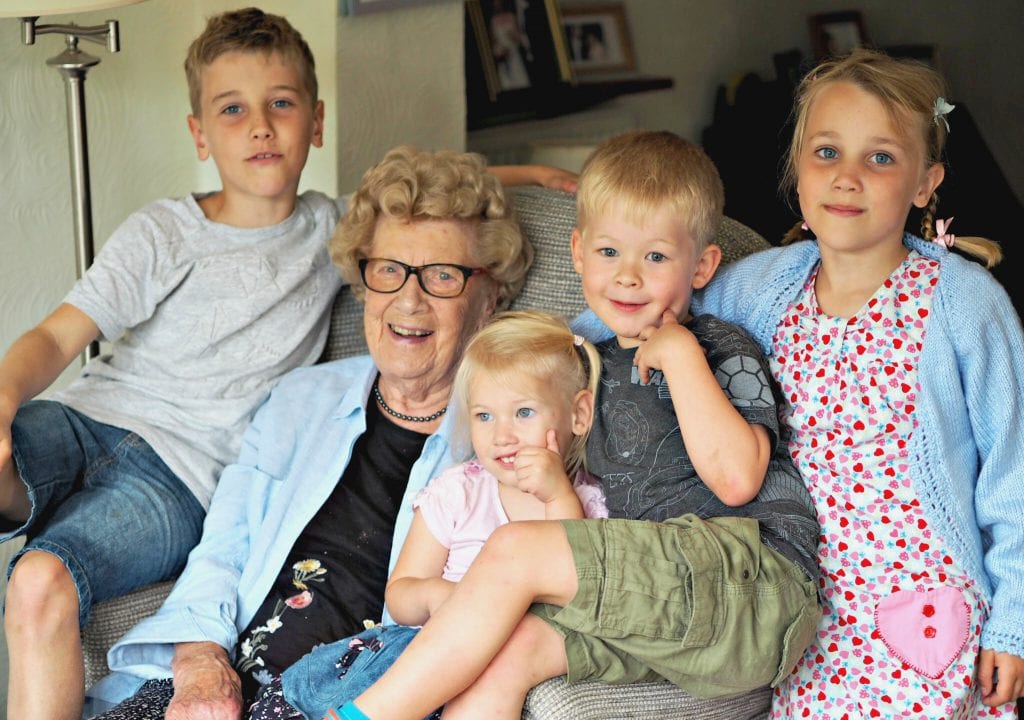 22nd August – we went to visit my Grandma and the children's Great Grandma, they had a great time and saw their cousins too, had a lovely lunch and we all went to the park to play.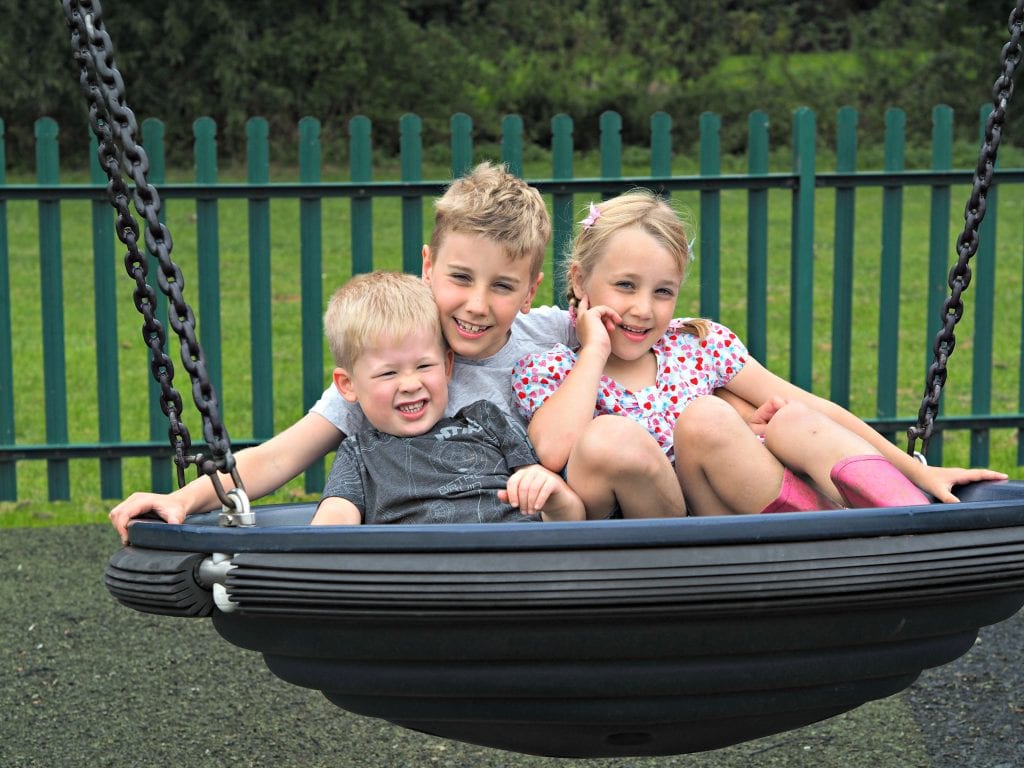 23rd August – we drove to Tynetsfield House which is part of the National Trust to meet up with some NCT friends, some of whom have moved to Devon. We had a really fun day playing in the woods, climbing trees and just running around and enjoying nature. The house there is stunning too – although as the weather was nice we decided not to go inside.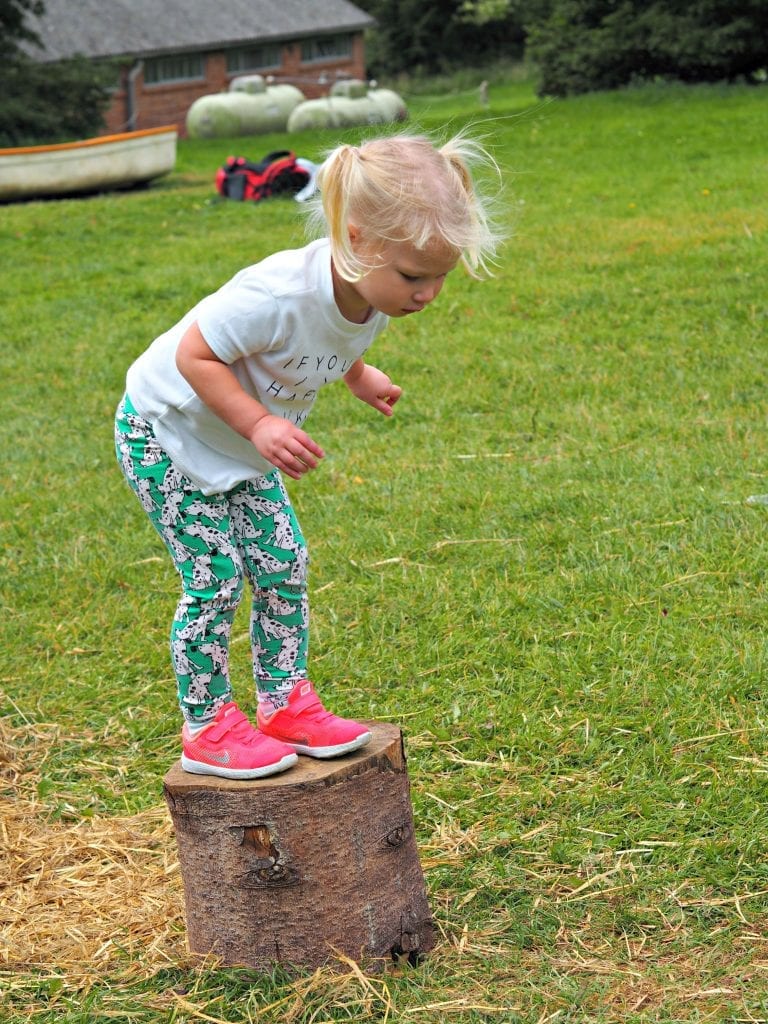 25th August – we picked up my husband from the airport and drove up to the Midlands for a wedding. The drive was pretty hellish as it was the weekend before the bank holiday and it took us 5 hours, but the children were delighted to see their grandparents when we arrived.
26th August – a friend's wedding, a really fab day and the children especially liked the dancing at the end!
27th August – because we stayed at my in-laws for the wedding on the Sunday we visited with family and had a lovely day in the sunshine. The children got to play with their cousins and had a great time together.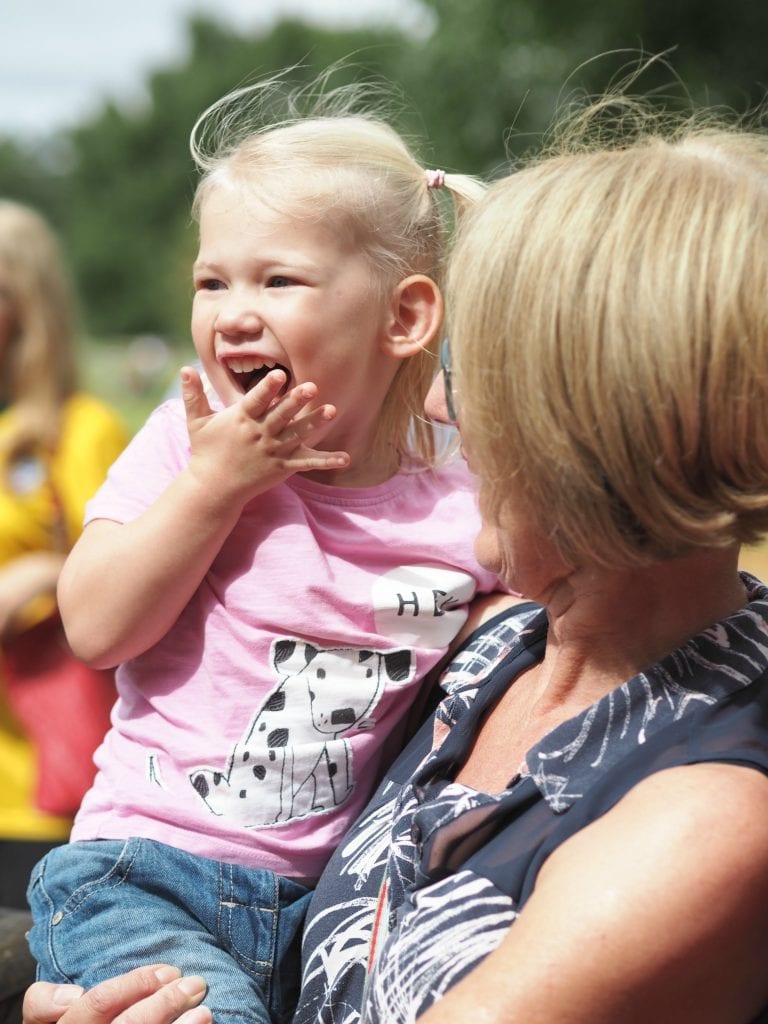 29th August – every year my parents, the children's grandparents like to take the children and their cousins for a fun day out. This year, we went to Cotswold Wildlife park, I haven't been there since I was a child and we honestly had an awesome time. You could see the animals so close up. We particularly enjoyed going in with the limas when they were all running around us.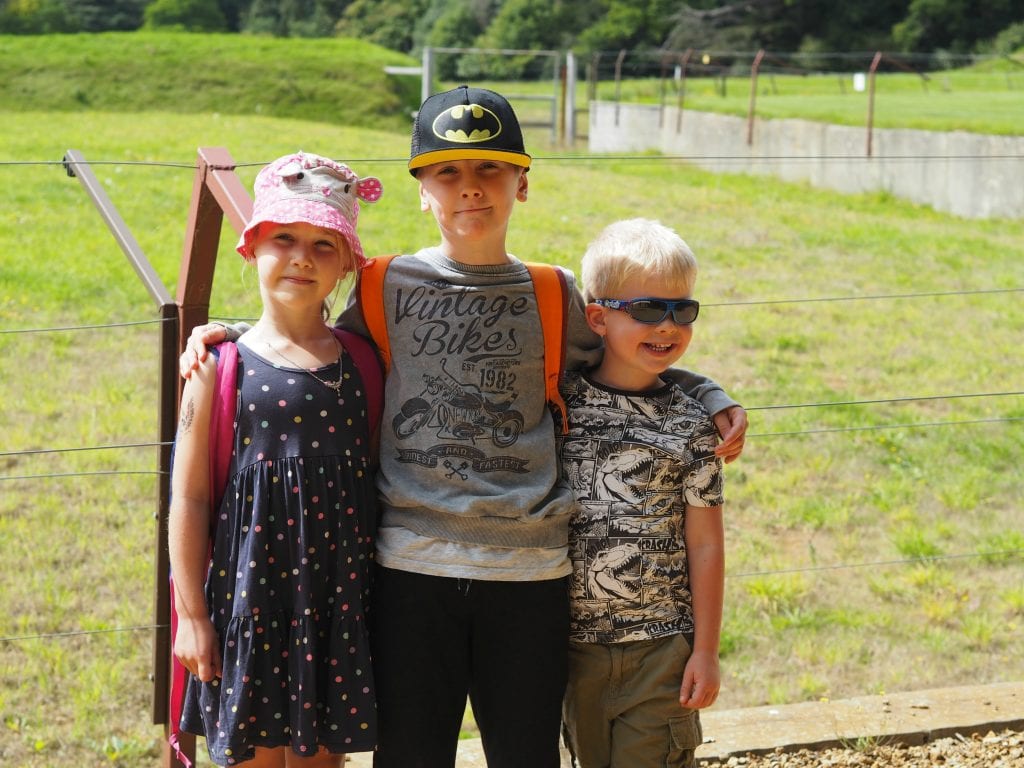 30th August – the last local fun day of the summer holiday and sadly it was a bit of a washout. We managed to do the laser tag, circus skills, and karate practise but we went home to have our picnic as it was just too wet.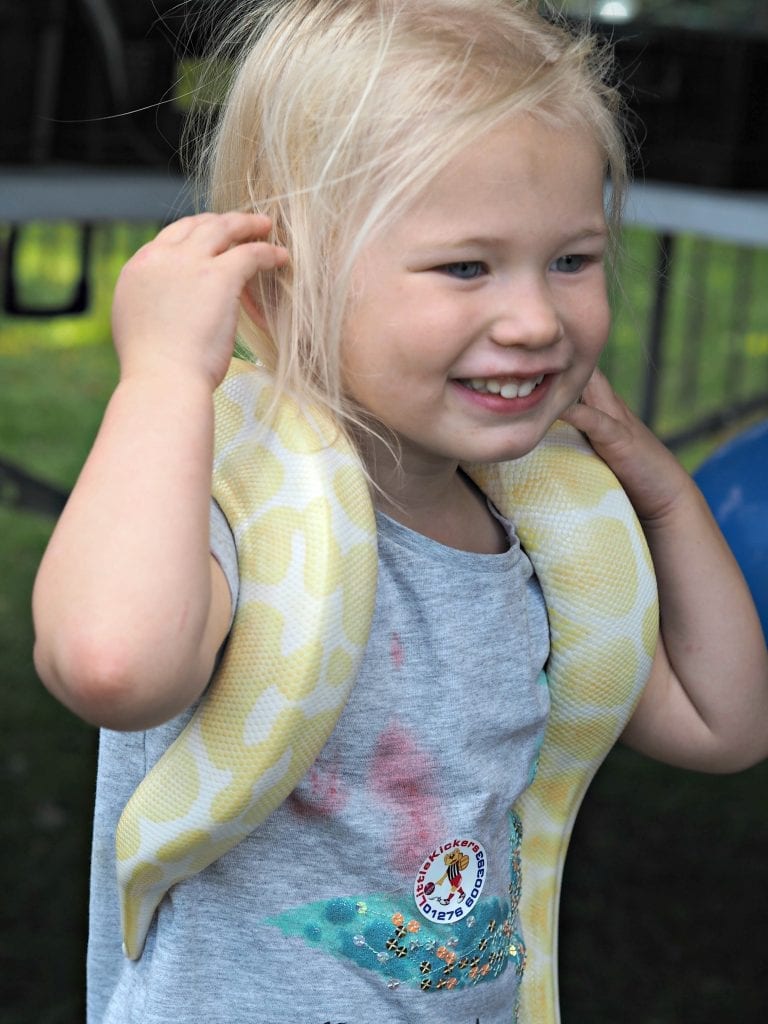 1st September – our planned and much-anticipated beach day with NCT friends. Things were particularly crazy as we were moving house on the 5th, we ended up going to Frensham Great Pond instead as it is closer to use than the beach. Which has a beach and a lake. We were so lucky with the weather and it was such a gorgeous day. The children made sandcastles, dug trenches, played in the lake and particularly enjoyed taking a little boat we have along the water. We also had an essential sunny beach day ice cream before heading home.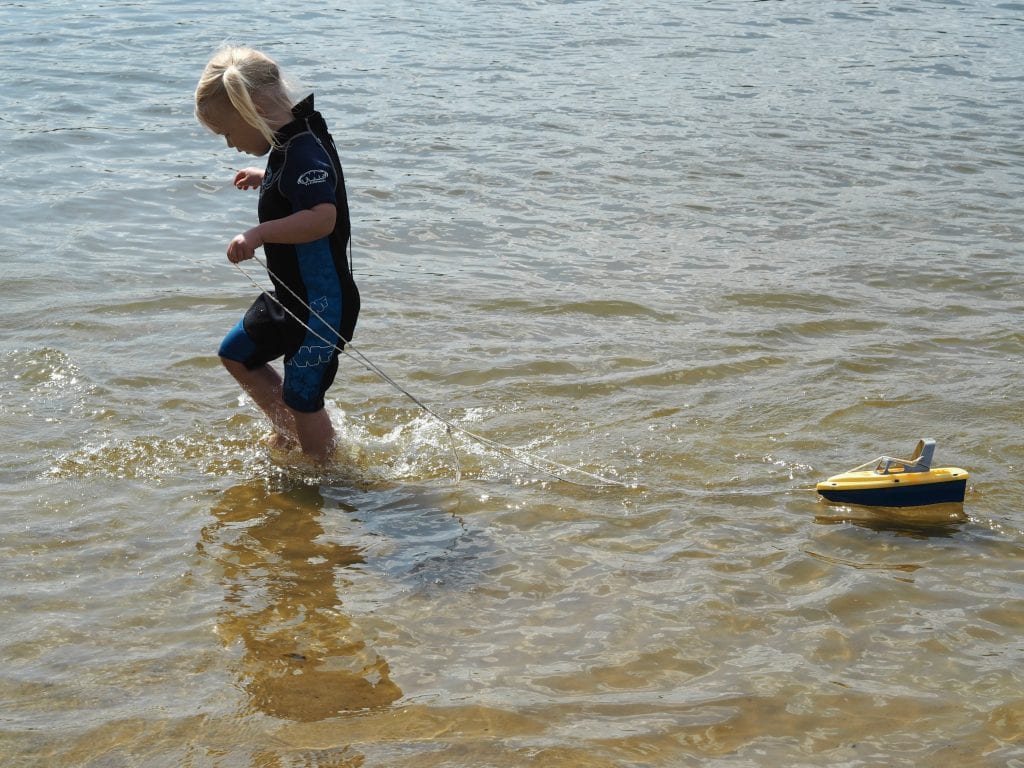 4th September – the last day of the holidays (technically an inset day) and the day before we moved house. We had packers in, so my husband decided it would be best if I took the children out while he stayed in with the packers.
That was our summer holidays. How was yours?