Things We Did This Summer Holidays 2016
This summer was the last summer holidays before Logan started school. We had such a wonderful time I wanted to create a little journal of all the things we have done this summer so that I remember. I haven't written individually about all of these items, although a lot of them will have cropped up on my Instagram or Facebook page. But, it's so easy to forget all of the little things that we do an enjoy at different ages. So here's a little diary of all of the things we got up to this summer holidays. Our holidays started a little early as my son's pre-school closed, so it was more like 8 weeks rather than 6 weeks, my husband was also away for nearly 3 of those weeks travelling with work, so quite a bit of solo parenting going on too. This is a little late, but it's taken me some time to compile. It also features pictures of some of Logan and Aria's cousins and two of their best friends who we enjoyed doing a lot of activities with this summer (with their permission).
July
16th and 17th July – we had a a weekend with grandparents and cousins, including paddling pool fun, a trip to the shops and juice bar and a barbecue.
22nd July – a Trip to West Wittering Beach. We went with our NCT friends and had such a wonderful day. We had glorious weather and the children didn't stop playing. Such a fab time.
25th July – I was conscious that we needed to find things to do that weren't really expensive throughout the holidays. We're lucky in that there is a lot on in or local area. On this Monday we decided to have a trip to the library and sign up for their reading challenge.
27th July – a simple trip to the local park to have a play with friends.
28th July – we had fun making crafts at the library, played in the park with friends, the giant slide was the best bit and a picnic.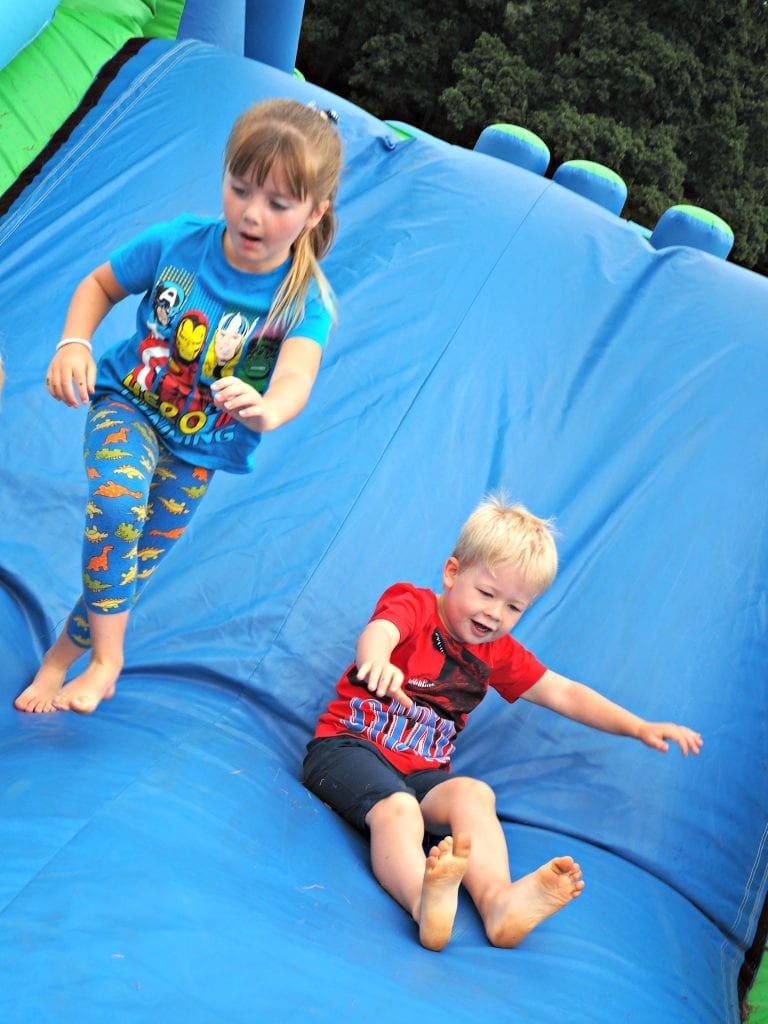 29th July – each week in the summer holidays our local council holds 'fun days' I think we made it to nearly everyone this summer holidays – we played on the bouncy castles, and did the bouncy castle obstacle course and Logan got to hold an owl and both children won a teddy but I think Aria was the most delighted!
30th and 31st July – a weekend at my children's other grandparents with a barbecue and adventures with cousins.
August
2nd August – we went to Chiltern open air museum with cousins, you can read my full review here.
3rd August – a day in at home where we had fun baking cookies together, who doesn't love baking?
5th August – Airplane Flying – we bought some cheap airplanes on Ebay and had fun learning to fly them. Simple fun.
6th August – Little Muddy Boots Class, we loved this class. You can read my full review here.
7th August – After lots of practising, Logan finally nailed his cycling and can now cycle – including stopping and starting and turning all by himself.
9th August – Swimming with friends at Windsor Leisure centre, waves, slides and lunch in the cafe after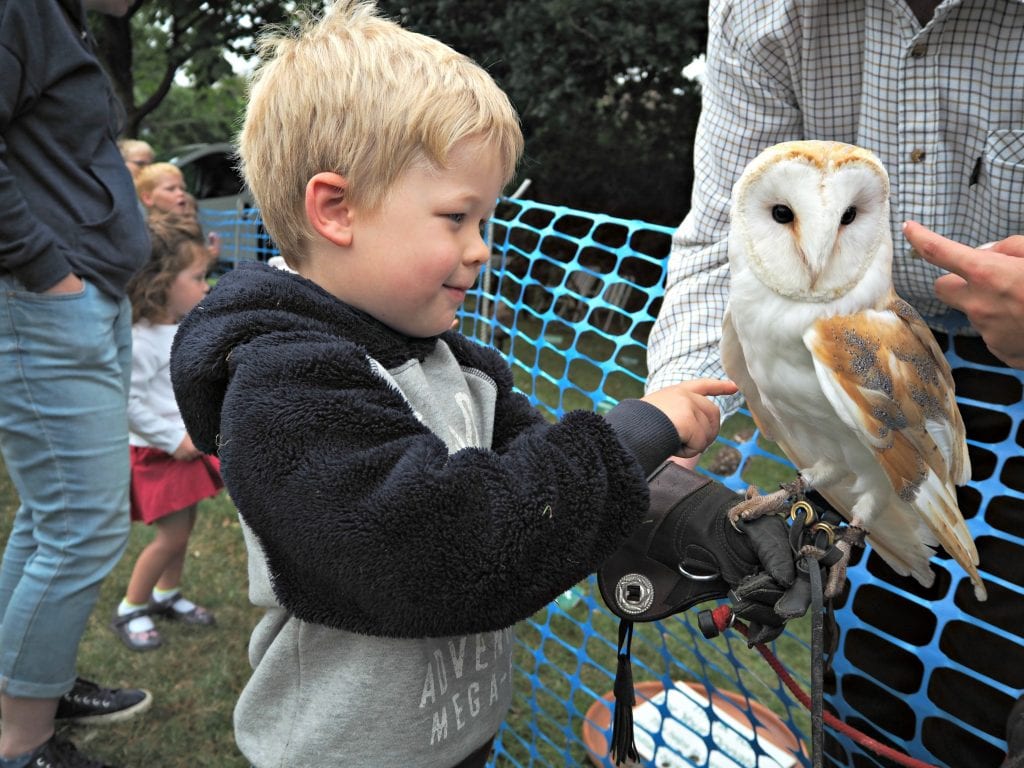 10th August – Another Bracknell fun days, bouncy castles, owl holding, picnic and ice cream.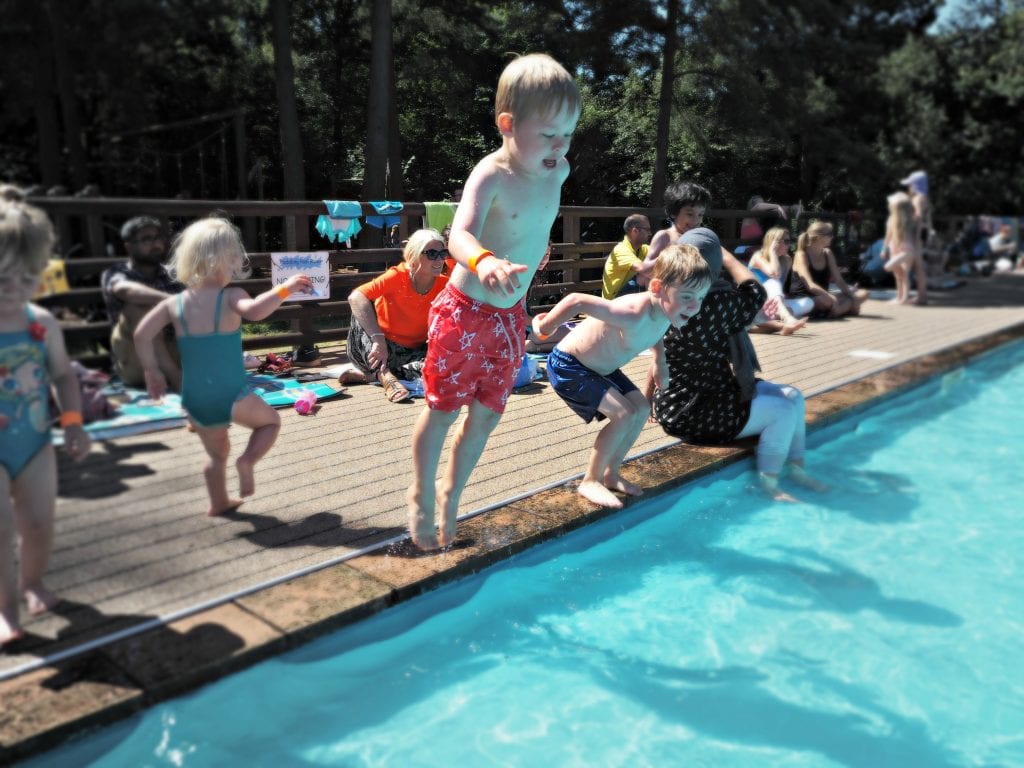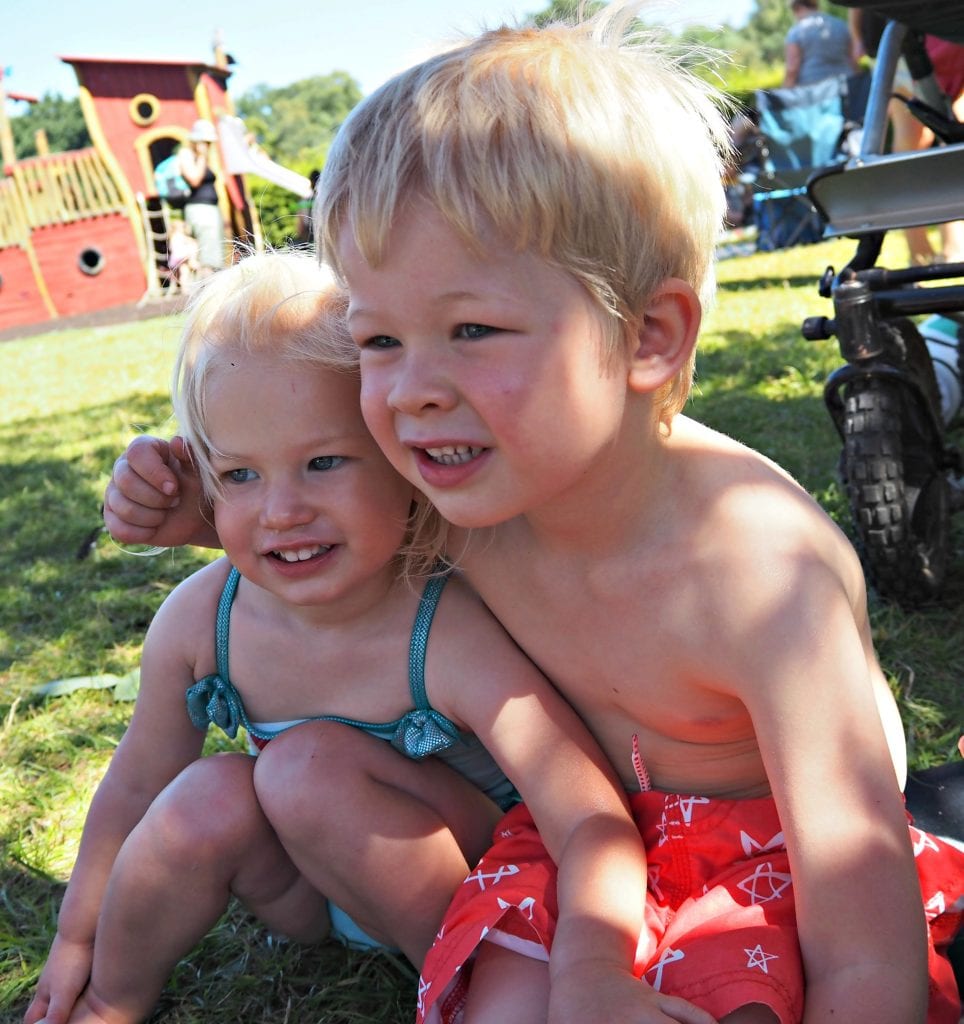 12th August – California Country Park in the sunshine with Twitter friends. Park, picnic and water play. such an amazing sunny day and the best fun jumping into the water and playing on the pirate ship.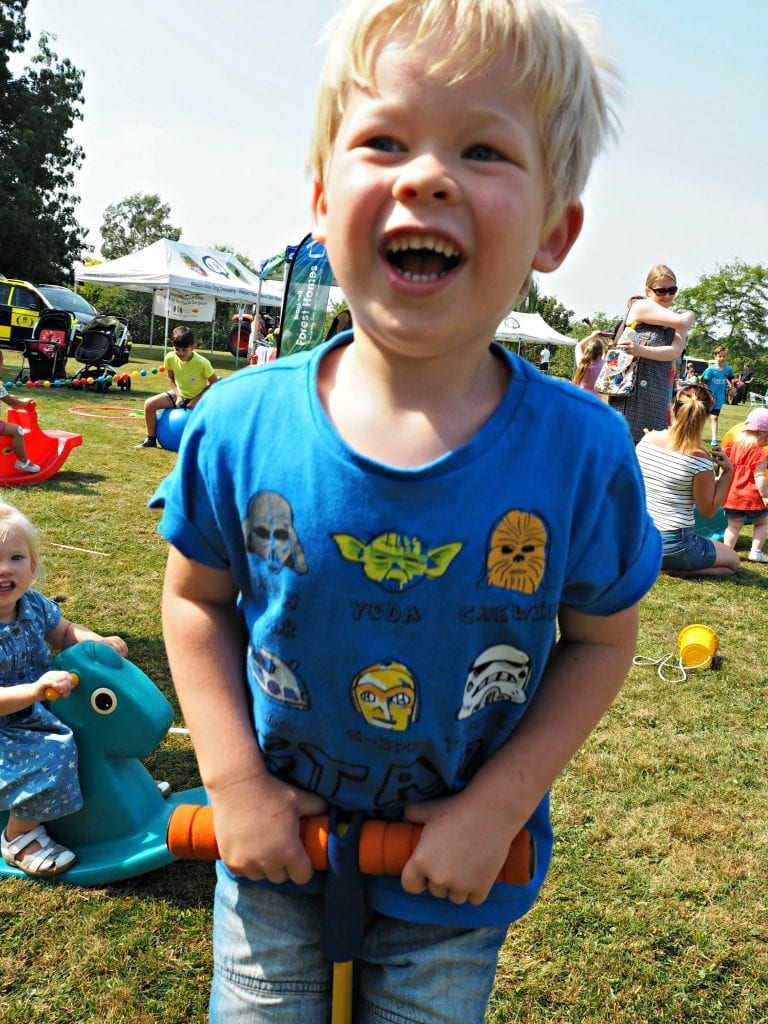 17th August – Bracknell fun day, owl holding, bouncy castles, this time we did karate, and football, and of course and ice creams.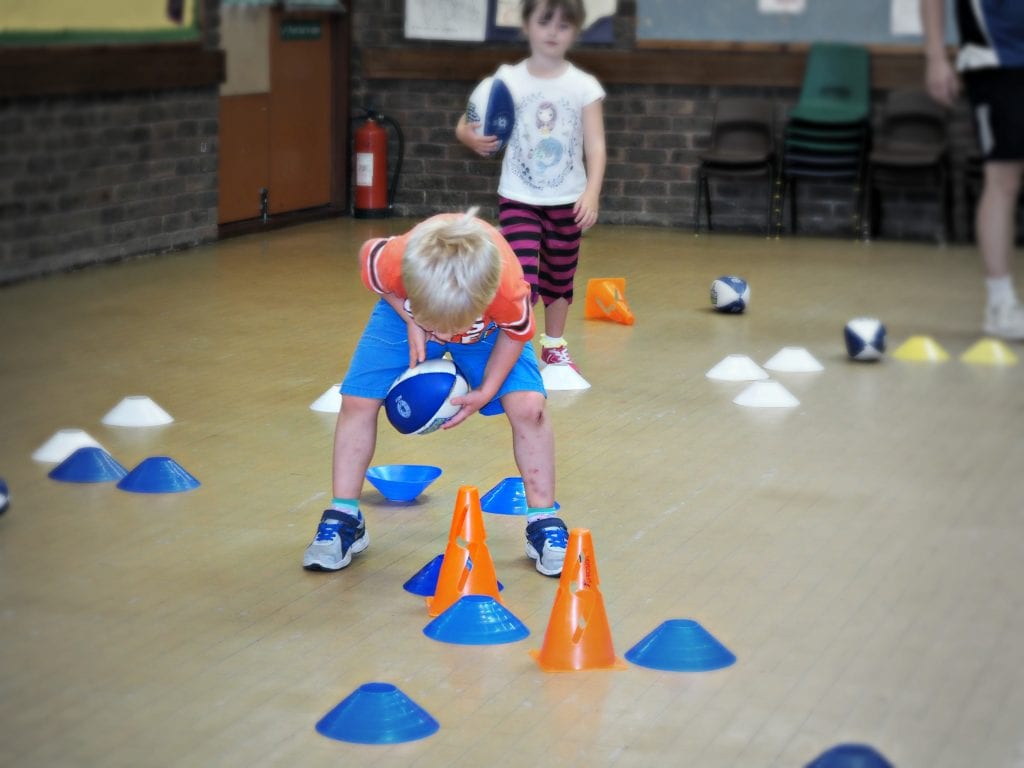 18th August – Run by our local Sure Start centre we went to a Little Rugby class and learnt about exercise and rugby. Logan absolutely loved the class and it was just £2.60 per family.
20th August – Every year my Grandma, Logan and Aria's Great Grandma holds a family Barbecue. All of the extended family on my Mum's side are invited. It's a big fun family gathering.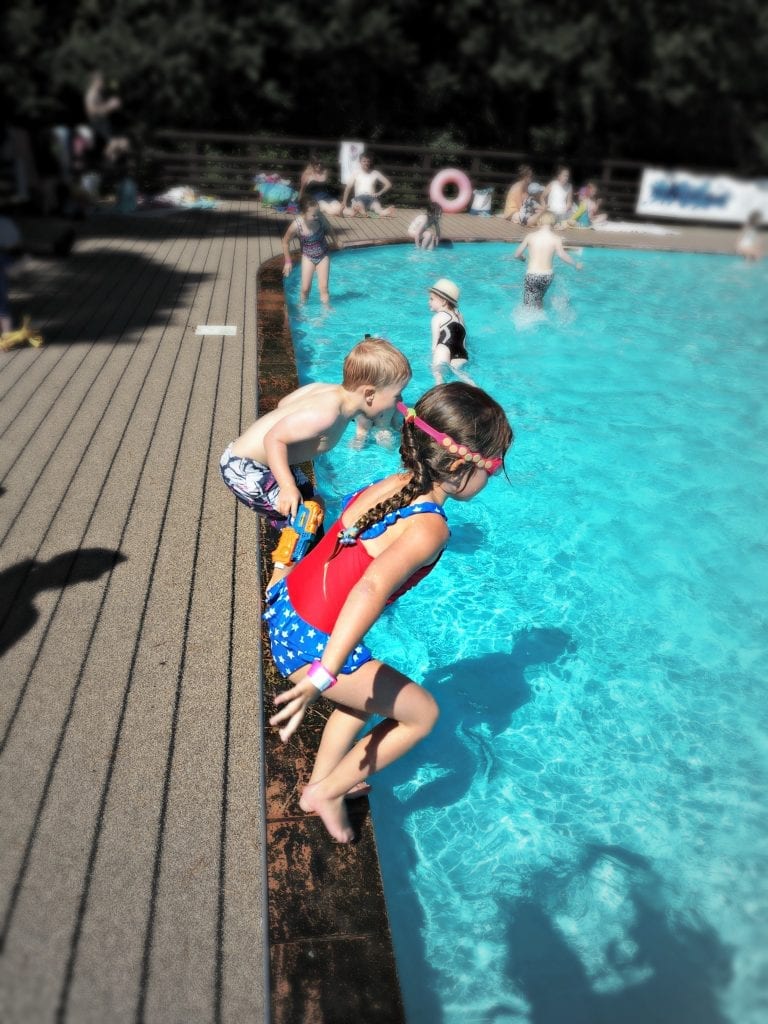 23rd August – After the amazing day we had at California Country Park just over a week ago, and as the sun was so glorious we decided to go again with different friends and had another fantastic day.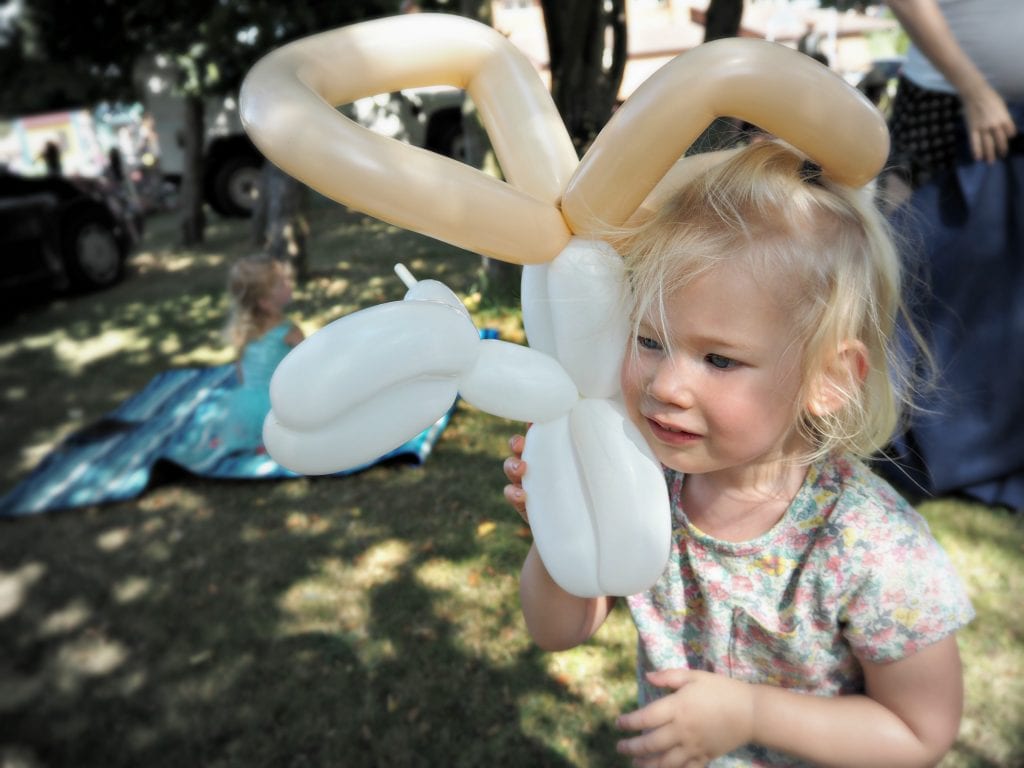 24th August – Back to the weekly Bracknell Fun Day – it was a really hot day, a bit too hot really as there wasn't any shade. This time around we managed to get balloon animals, but relaxed for a lot of the time in the shade and had a picnic and ice cream.
25th August – The last Little Rugby class of the summer holidays and a little cooler today. Both children loved it again, but Logan particularly.
28th August – After Daddy got back from India we all went out for a Family lunch out at Jamie's Italian. It was yummy and we had a really nice time.
30th August – A summer holiday grandparent treat to Whipsnade Zoo with cousins. A very hot and sunny day. We saw some great animals including lions, tigers, giraffes, as well a fantastic bird and sea lion display.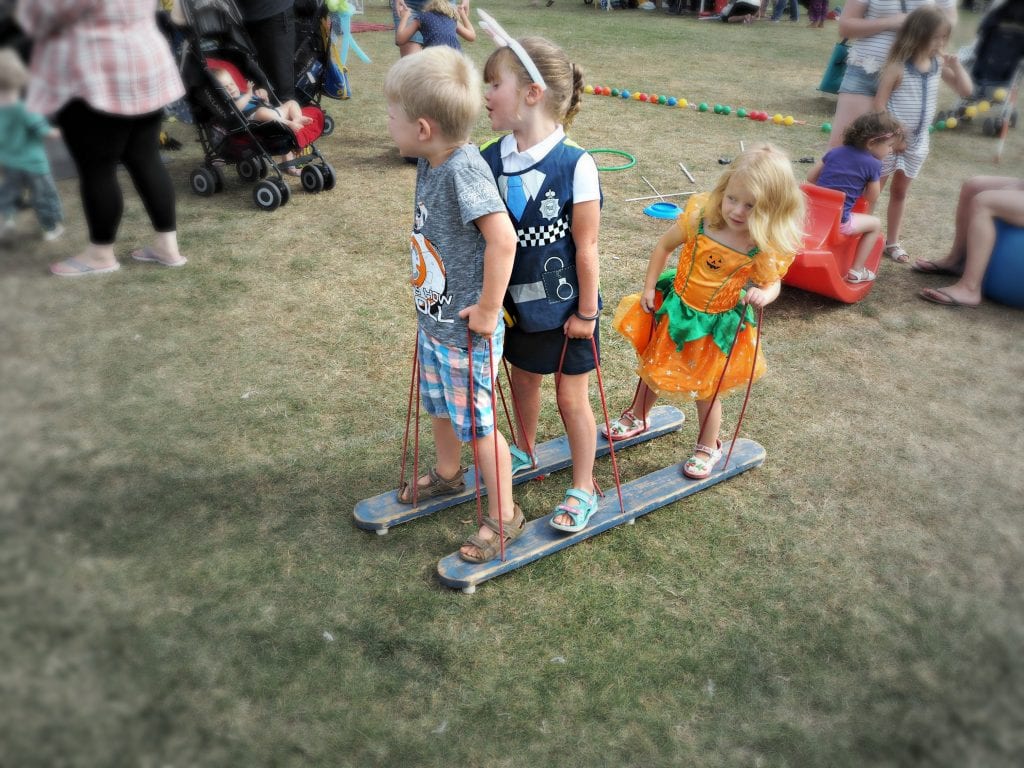 31st August – The last fun day of the summer holidays, it was also really, really busy. In the end after a quick go on the bouncy castle and with the circus toys we just had fun having a picnic and running around with your friends.
2nd September – We decided to try and fit in a last trip to the beach before the end of the summer holidays. While it started off ok, the weather wasn't kind to us and we ended up getting washed off the beach and into the cafe for a juice / hot chocolate.
3rd September – A fun birthday party with one Logan's NCT friends turning 5. It was actually a Little Muddy Boots party and both children loved it.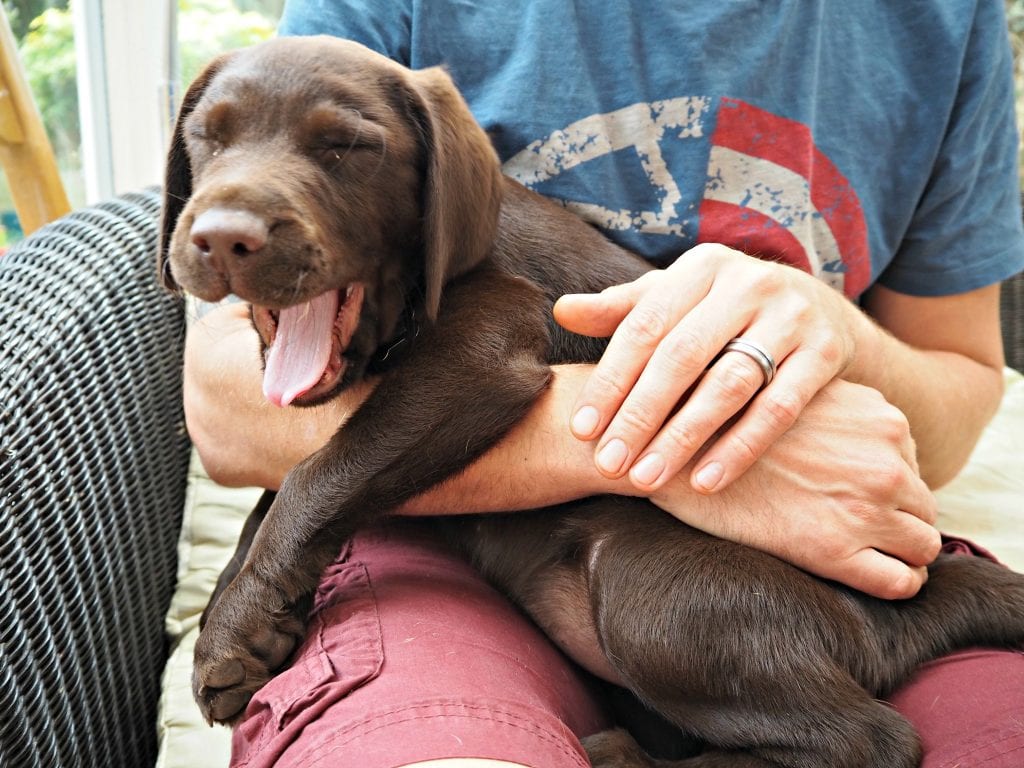 4th September – On the last weekend before school starts grandparents came to visit, bringing with them their very tiny chocolate labrador.
5th September – a last trip to one of our favourite places – Legoland. Our season ticket has been worth its weight in gold while my children haven't been of school age. I hope we get to fit in a lot of visits now my son has started school too.
That brings us to the end of the summer holidays and actually finishing off this post and going through all of the photos has made me feel sad that it's all over. I think the lovely weather has helped but I have had such a wonderful time with my children. We made such awesome memories for all of us to treasure.