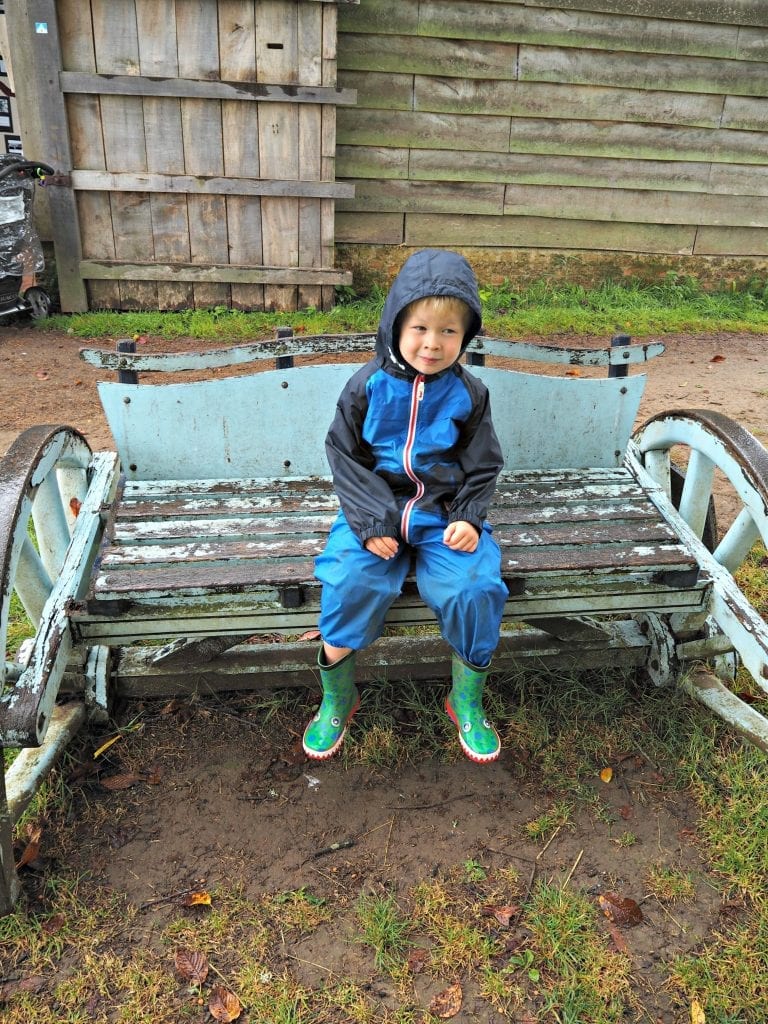 Chiltern Open Air Museum Review
Chiltern Open Air Museum, is located in the Chalfonts and is exactly what it sounds like, a museum out in the open air. For the sake of full disclosure and honesty, I must say we were invited to go and review the museum as a blogger, but I feel I must also say that my sister also works in the marketing department there. I also visited with my sister's children and my Mum on the day, as you will see featured in my photos. However, as with all of my reviews, this will be an open and honest one regardless.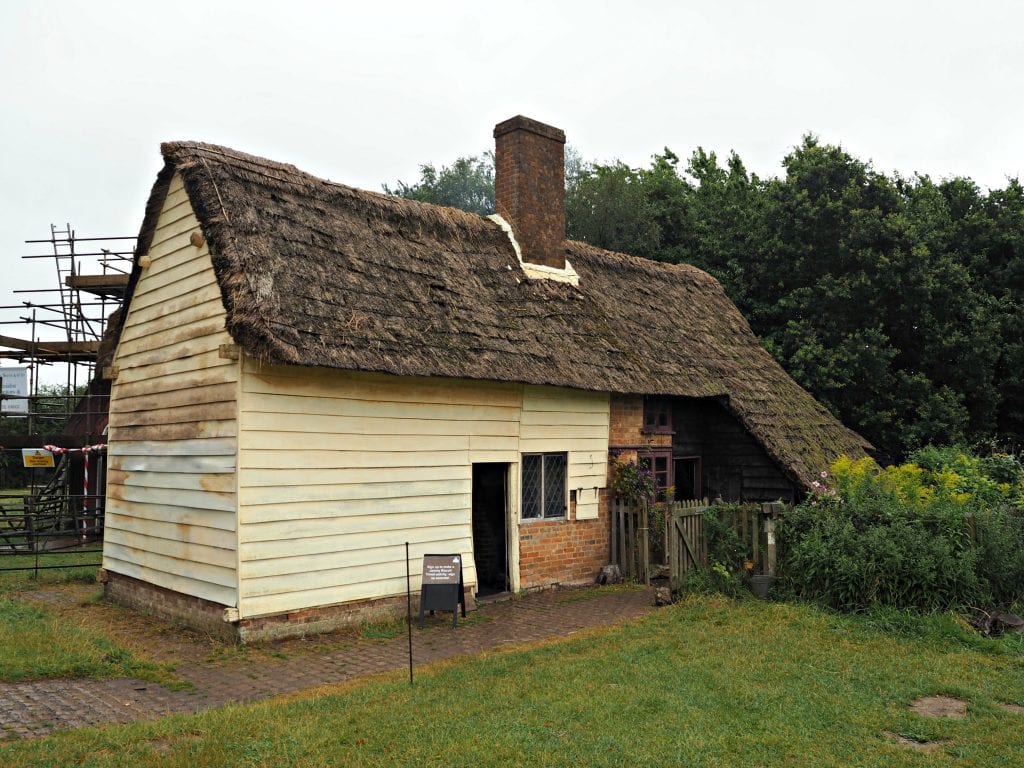 Set in a beautiful countryside location, the land is scattered with lots of interesting buildings. Each building has been moved and carefully restored on site. There are lots of things for you to see. From houses fully laid out with original equipment from the second world war, the seventies and a bomb shelter. The latter two also having costumes from the relevant era for children to try on. Which was great fun.
I think perhaps my favourite building was probably the Iron Age house. Which was a home set out how people used to live in the Iron Age. It was absolutely fascinating, from the 'fridge' which was a hole in the ground, the large fire pit in the centre and the different furniture and utensils they would have used.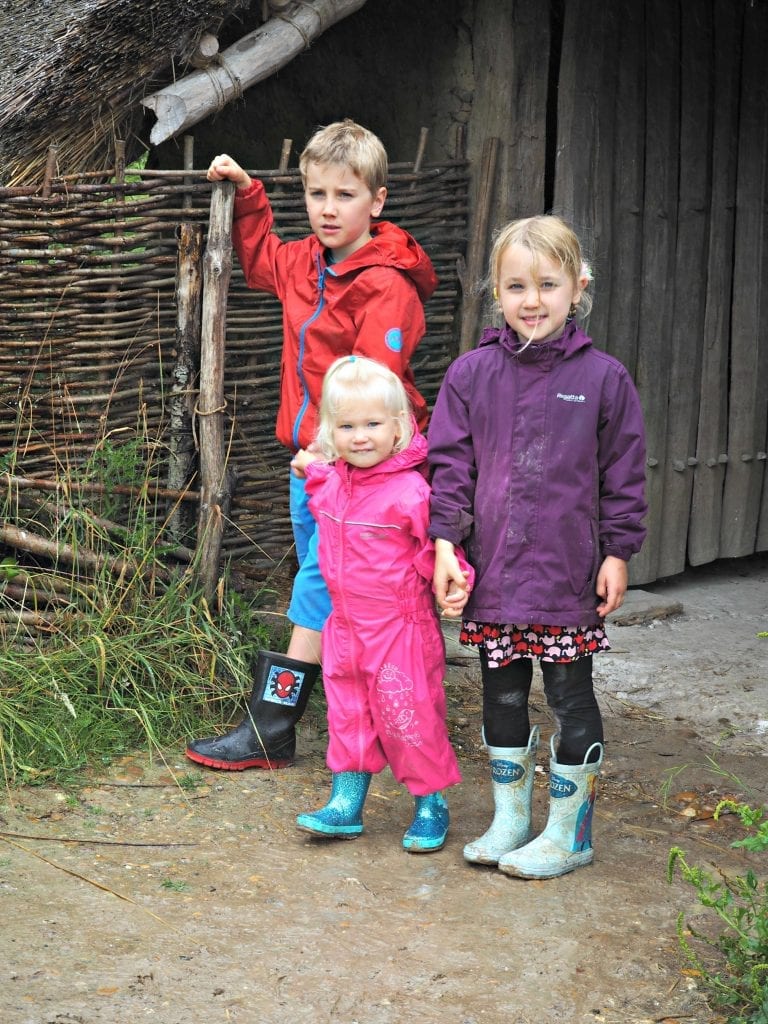 There was something about actually seeing these things in the flesh, rather than just as a photo in a book, that really helped the children grasp what life would have been like in the past. My son has started asking quite a few questions lately about the past – did they have tv when you were by age Mum – (thanks son) – to what was life like before electricity. We did go to Milestones Museum last year, and while there is a slight overlap somewhat in what each museum is trying to achieve. But, being outdoors made Chiltern Open Air Museum a very different experience.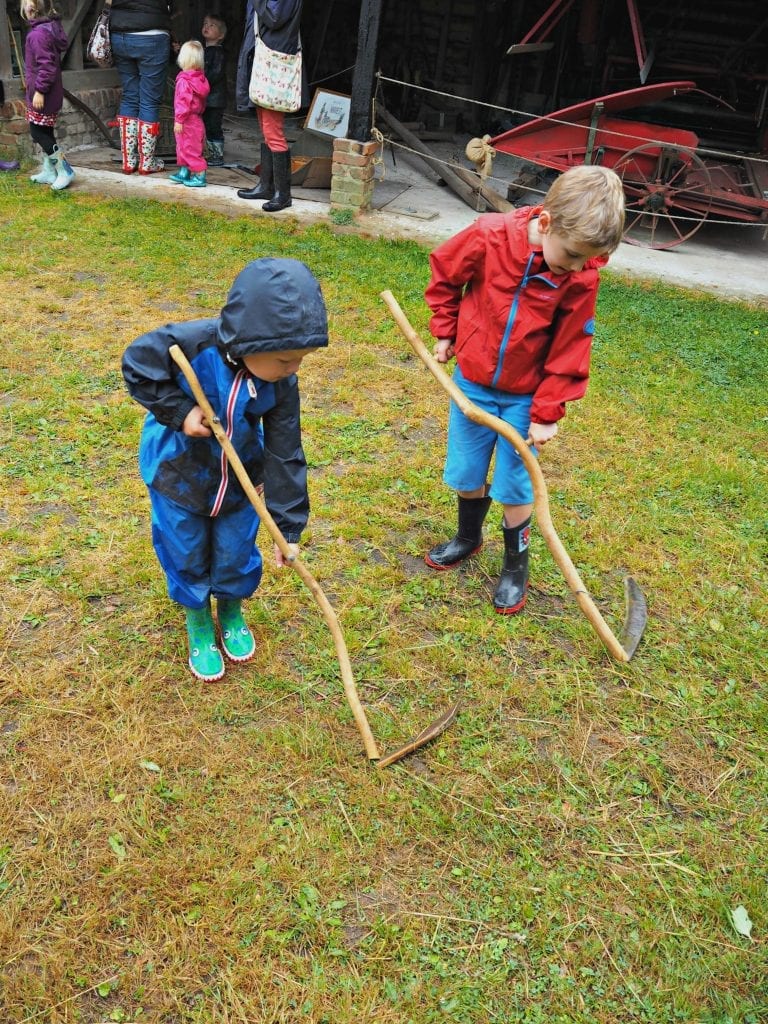 The museum is also a working farm, so as well as exhibits and old buildings there are horses, sheep and goats for the children to see. It is also a historic farm too, so there it lots to learn about how farming used to be done.
Terrific Tuesdays
We went on a 'Terrific Tuesday' which is a weekly event Chiltern Open Air Museum runs every week during the school holidays. There are several barns scattered about the grounds and in each barn has craft activities available (for free) for the children to participate in. Diary note – the museum is open 10-5, but the crafts run 11-4.
While we were there, they had origami ladies birds and make your own roses, make your own fridge magnets with clay, and balloon basket making. These activities were fab and well staffed. However, one thing I would say is that most of the children I saw throughout the day were young, say under 7. Now this could have just been the day we were there. But, I felt like a lot of the craft activities were more suitable for older children. My children were most definitely unable to complete them on their own and quite a few times even my 7 year old nephew struggled. So my constructive feedback would be to aim some more activities suitable for younger children.
And Finally…
The museum is a really lovely place. A lot of the staff that actually work there are in fact volunteers. I was taken aback actually on how many volunteers worked there, which shows what a labour of love it is for many people, and this comes across during your visit. If you want to eat there, there are tea rooms and there was a barbecue on on the day we were there. We took a picnic and that was fine too.
When we were there it was a pretty rotten day, and rained on and off. If I'm honest, I'm not much of an outdoorsy person, and if I hadn't committed to do a review on that day, probably would have rearranged and gone when the weather was better. But, in waterproofs and wellies that children really didn't care in the slightest. But I bet it's beautiful in the sunshine.
We had a great day, and I bet we'll go back. My one criticism is I think the crafts could have been made simpler, but that didn't impact the experience of the museum itself. The museum also runs some fantastic events throughout the year too – including a great one at Halloween with fancy dress which I am tempted by this year.
*Disclosure: As I mentioned above we were invited to visit the museum for the purpose of this review, however, all opinions are my own.