*Advertisement Feature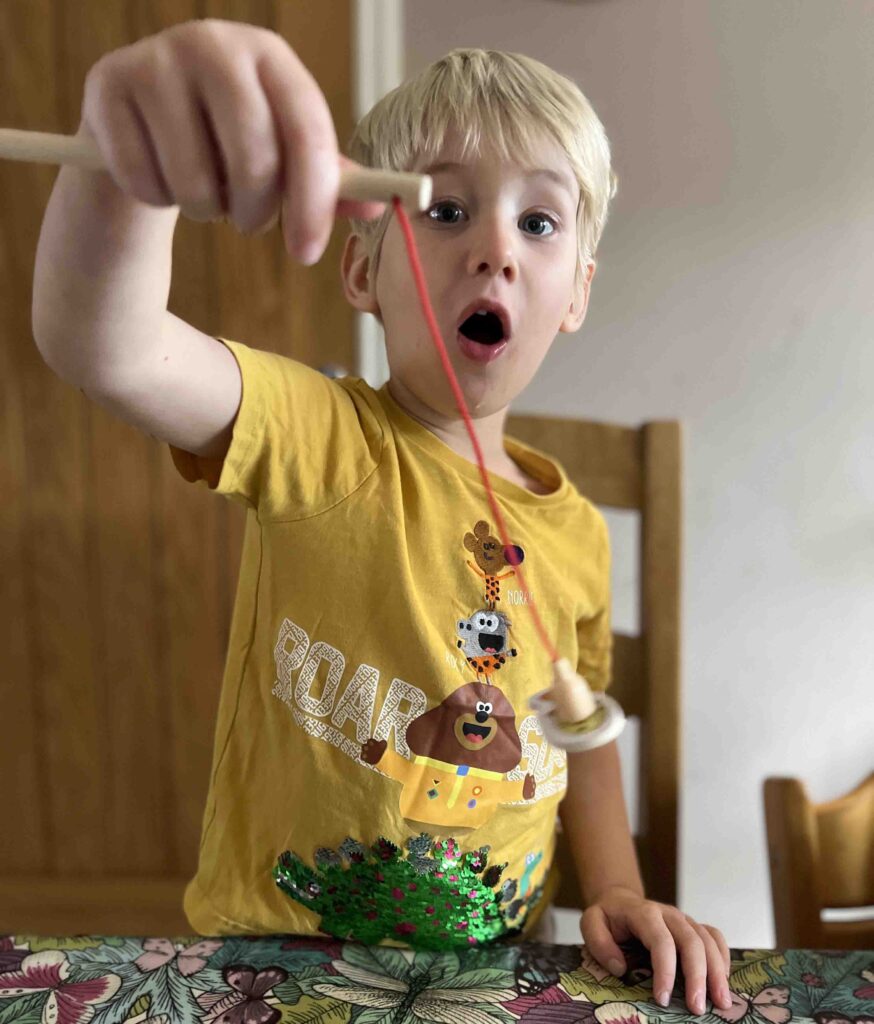 It's that time of year where we're all on the hunt for that perfect gift for our little ones. I think this year with the environment on our minds, there is definitely a feel for more mindful gifting. Traditional, well made, beautiful toys and wooden toys that are going to last for years and not break after just a couple of uses. Or gifts that can even be passed down from generation to generation.
Jaques of London is perfect for this. They are the oldest toy and sports manufacturer in the world. Passed down from father to son for eight generations, Jaques have been responsible for inventing many well-known games, such as Croquet, Ping Pong, Snakes and Ladders, Ludo, Tiddledy Winks, The Staunton Chess Set, Happy Families, Snap and many more. How amazing is that? They invented well-known family games that we all play today. Their toys are beautiful, well made and come in stunning packaging, perfect as a gift.
We have been sent two of their games to review, I also featured two of their items in my gift guides – in the pre-schooler gift guide and the gift guide for 7-10 year old children, where you can also find a 15% discount code, so do go and check them out.
Magnetic Fishing Game from Jaques of London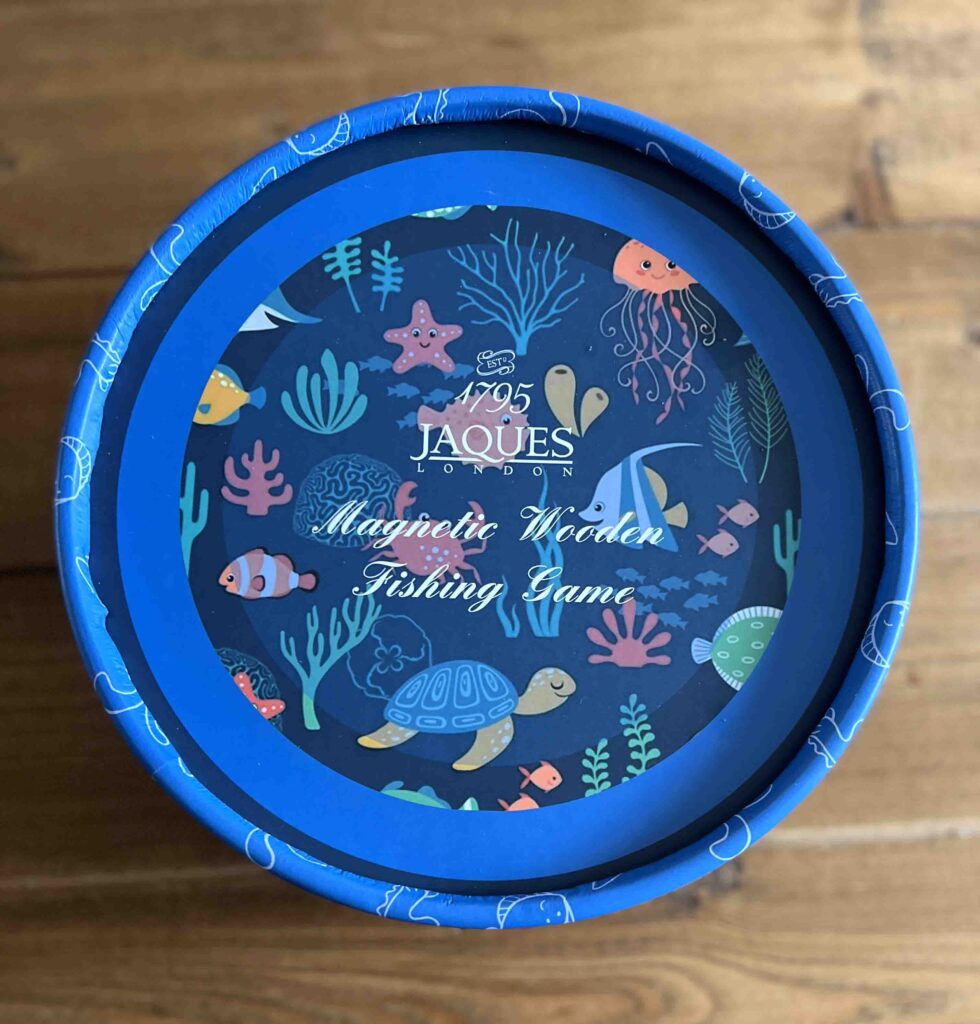 The first game we have been reviewing is a magnetic fishing game. It's a fun and simple game that can be played by pre-schoolers and key stage one children. The game is comprised of 4 small fishing polls with magnets at the end of them, and lots of fish and under the water creatures that also have magnets on them.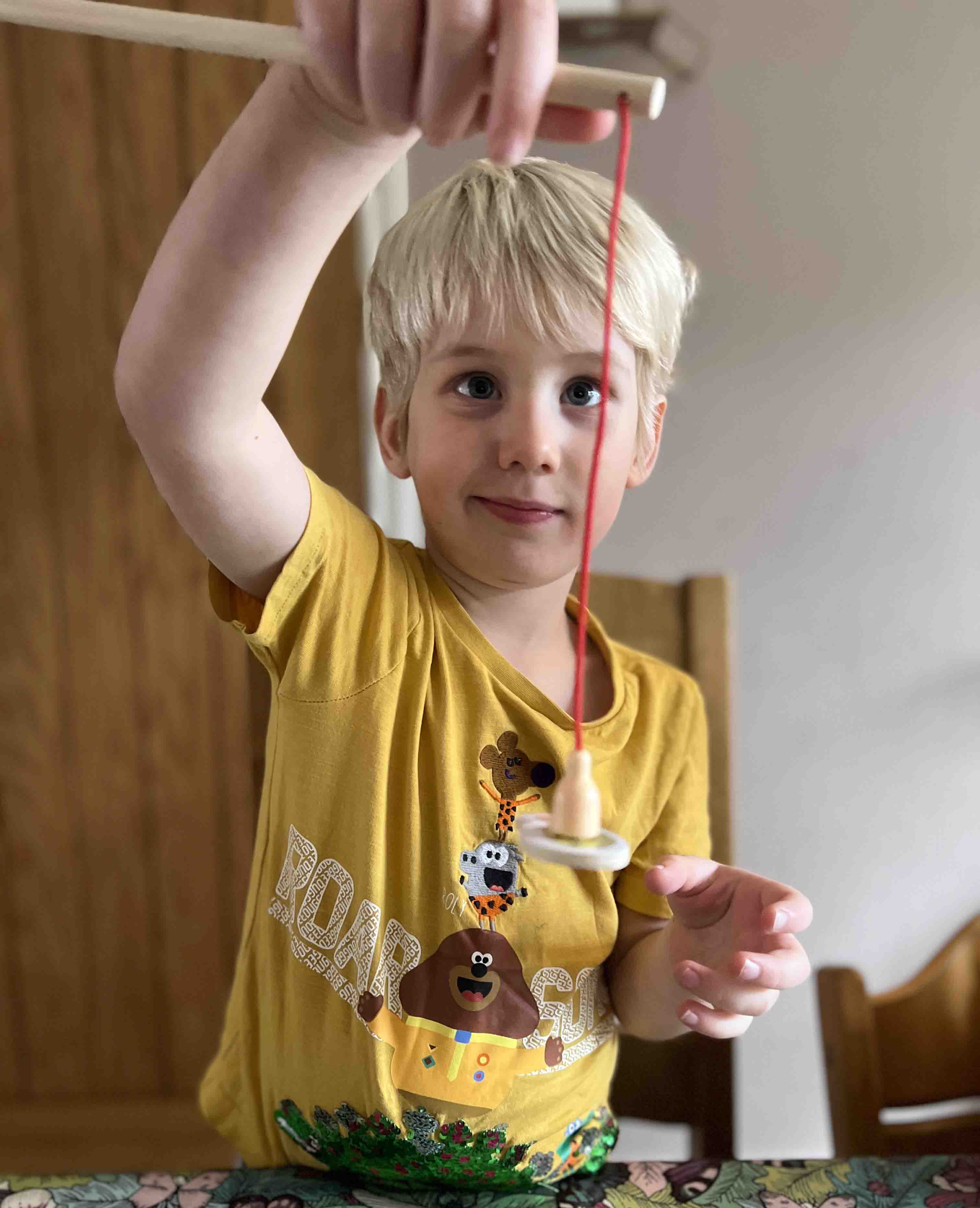 You can play the game two ways. The first way is to put all of the fish on the table and you can race to see who catches the most amount of fish quickest. Or, the way we played it, as Bo is starting to learn his letters, is you take it in turns to catch a fish. Underneath the fish is a letter, if you correctly identify the letter then you get to keep the fish. The person with the most amount of fish at the end wins.
The game was lots of fun and Bo was absolutely delighted whenever he caught a fish, he would happily just sit there catching fish on his own I think. It's a fun way to help children with their letters and learning to read and get older siblings involved and helping too.
Buy Magnetic Fishing Game on Jaques of London
Wooden Draughts Set from Jaques of London
Draughts is one of the most traditional games you can buy for a child. Believed to have been around since the 12th century, draughts is a game that has very clearly survived the testament of time. It would also make a fabulous gift and is a game that can your child into adulthood and beyond.
The first thing that struck me when this arrived was how beautifully it was presented. In its own printed gift box and wrapped in ribbon, When you opened the box the game was wrapped in tissue paper with printed facts about games on it. Which is actually rather fascinating. There is also a little card to say who has wrapped the package up, a rather lovely touch. The board and pieces are made of wood and really well made.
Logan and Aria, my older two children who are 10 and 7 had never paid draughts before, and it had been quite a while since I had played it, but the instructions provided were easy to understand and helpful. They took to the game pretty quickly, and delighted in taking each other's pieces! It was quite an even match and as soon as they finished their first game, they wanted to play another straight away. They also came home from school the next day and got the board out again, so I think it's fair to say it's been a hit.
Buy Draughts Set on Jaques of London
Jaques of London are a lovely place to look for Christmas gifts for your children. I love their craftsmanship and attention to detail, the packaging really gives it that extra special feel too. In the age of tablets and smartphones, it's good to remember why traditional toys have been around for so long and why our children might still love them.