*This is a collaborative post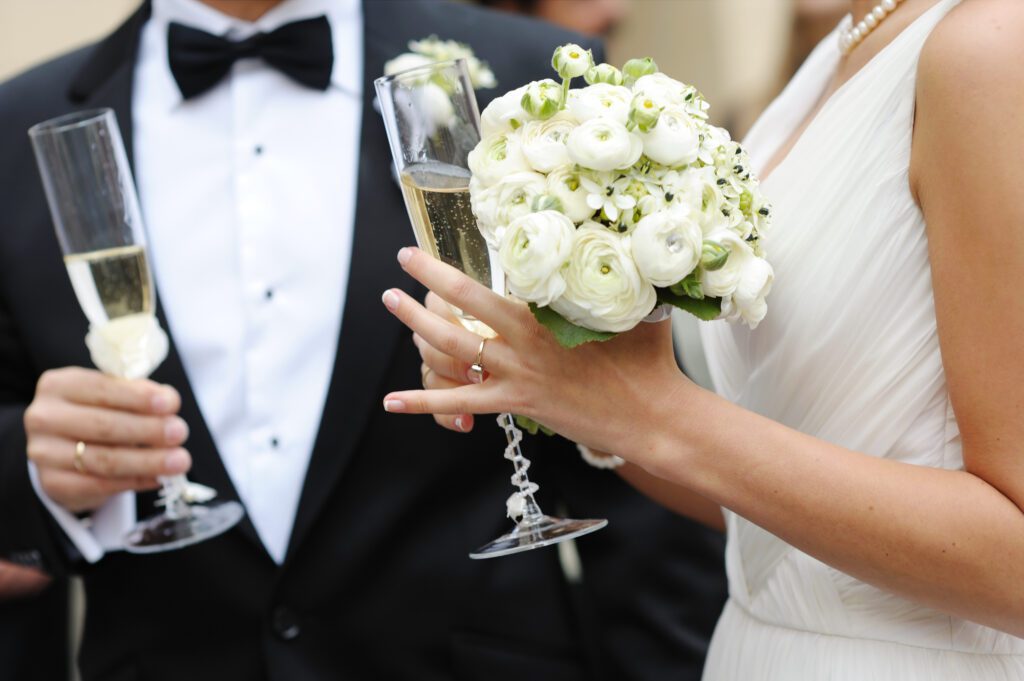 Your wedding should be the perfect day for you and your partner, but with a large guest list of family and friends, you may also be very anxious to ensure that your guests enjoy the day. It's natural to want your wedding to be an event that everyone has fond memories of, as this will make it very satisfying to reminisce about your wedding with friends and family in the future. Luckily, there are so many ways to keep your guests entertained on your wedding day, so read on to discover a few of the best ideas.
Fireworks display
If you want to dazzle your guests in the evening, then nothing compares to fireworks for your wedding. With this spectacle, your guests will be wowed by the impressive effort you've put into making your wedding an unforgettable event. You could also provide sparklers as long as your guests haven't had too many drinks!
Outside games
If you're planning a wedding in the summer, then make the most of the outdoor space at your wedding venue and include some outdoor games for your guests. You could have games for smaller groups to play such as giant chess or giant connect four, or you could get everyone together for a bit of competition by playing limbo or beer/prosecco pong. A bouncy castle would be perfect for any children attending the wedding.
Hire entertainment
In addition to providing games, you could also hire entertainment in the form of professional magicians or acrobats. Bringing your guests together for this special private performance would be a great treat for everyone and will make your wedding a very memorable experience.
Photobooth
Having a photo booth at your wedding is a very simple yet effective way to entertain your guests. Make sure you provide some silly costumes and accessories for your guests to dress up in for the photo booth. This is also a great way to preserve memories of the evening as your guests will have many photos they can look back on.
Cocktail bar
The bar is often an important part of any wedding in the evening, but a cocktail bar maybe even more enjoyable for your guests. Having a DIY cocktail bar where guests can make their own favourite cocktails could also be a great option.
Chocolate fountains and champagne towers
Even your food can be a source of entertainment. An impressive display for your food and drinks will delight your guests and make your wedding look picture perfect. You can achieve this with large chocolate fountains and elegant champagne towers.
No one wants to have a wedding where the guests don't enjoy themselves and the atmosphere is dull. Therefore, it's important to make your wedding unforgettable for your guests as well as you and your partner by ensuring that there is plenty of entertainment for all your friends and family. By providing an amazing fireworks display, games for adults and children, or impressive food and drink arrangements, you can make sure your guests love your wedding as much as you do.