**Collaborative Feature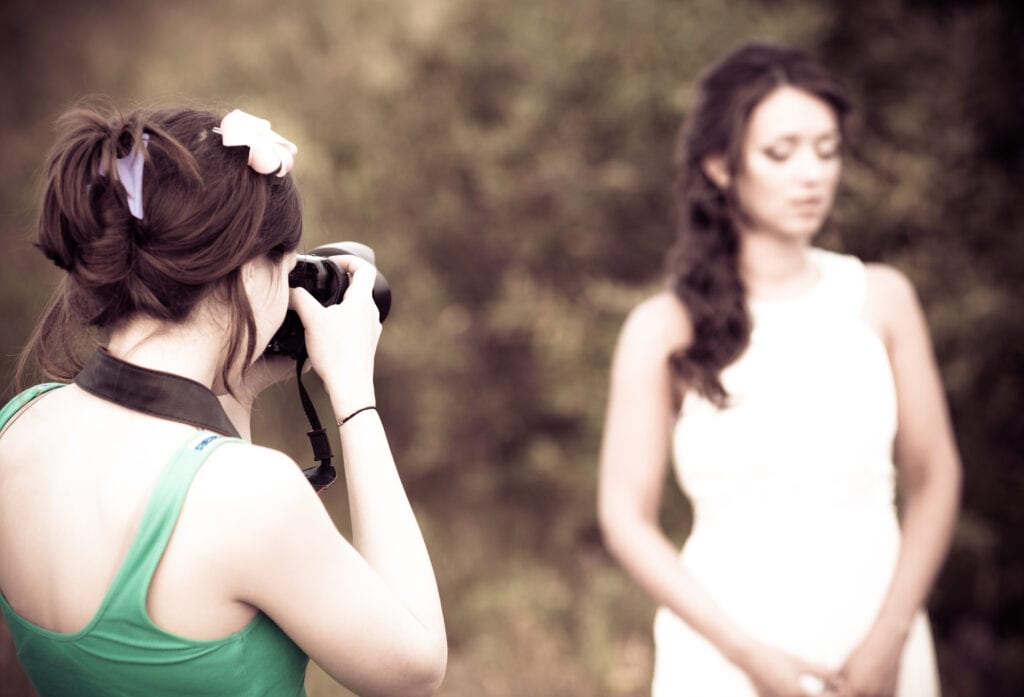 Congratulations on your upcoming nuptials! The build-up to a wedding is an exciting and busy time, with lots to plan and arrange, you're definitely against the clock when it comes to sorting out your big day! One thing that may put a spanner in the works, however, is the cost. The average cost of a wedding in the US is around $30,000. A figure that usually conjures up gasps all round.
So, with this in mind, it's natural for couples to look for ways to reduce their wedding costs as much as possible. Some opt for a smaller guest list or getting married out of the wedding season, some even enjoy a simple ceremony and then throw a party at a later date. Another way you can save money on your wedding day is by deciding not to hire a wedding photographer.
Wedding photographers are expensive, however, that's usually due to their experience and the quality of their work, but when funds are tight it makes sense to consider other options. You and your partner can take the pictures yourselves or dedicate a family member who can help you on the day by taking over the photography when you're busy getting married!
Read on for 4 tips for being your own wedding photographer.
Know which shots you want
The end goal is to capture some pretty amazing pictures of your big day and be able to display them at home and enjoy them forever – order a picture collage if you're looking for a lovely way to showcase your photos. It's worth creating an "image list", so you know which pictures you specifically want to capture. A photo with your parents and your parents-in-law, your wedding dress, walking down the aisle, the rings, first dance etc. Making a list is particularly helpful when you're gathering people together for group photos as it avoids missing anyone out! 
Appoint a coordinator
When people are having a good time or if they've had a few drinks, it can be difficult to gather people together and get the pictures you want. This is even more difficult if your wedding venue is a large location and people are wandering around. Appoint a friend or reliable family member to be your photography coordinator. They can help put together the right people and help you stage the photos you want. 
Prepare!
Imagine the horror of realising you didn't charge your camera and now you have nothing to take pictures with! What a nightmare! If you're going to take your own pictures then you need to think like a pro and have everything prepared. Think extra batteries, tripods, blank memory cards and maybe even a backup camera just in case. It's also worth considering what you may do if the weather is poor on the day.
Don't forget the small details
A great tip for anyone taking their own photos is to ask family members to help out and send you the photos after. Capturing the small details of your wedding day will make the pictures special. And not just a collage of group photos. Capture images like the flowers, the rings, the table decorations or some candid shots of the bridal party. The more natural, the better! 
See here also on tips how to choose between a band or a DJ for your wedding.