*Advertisement Feature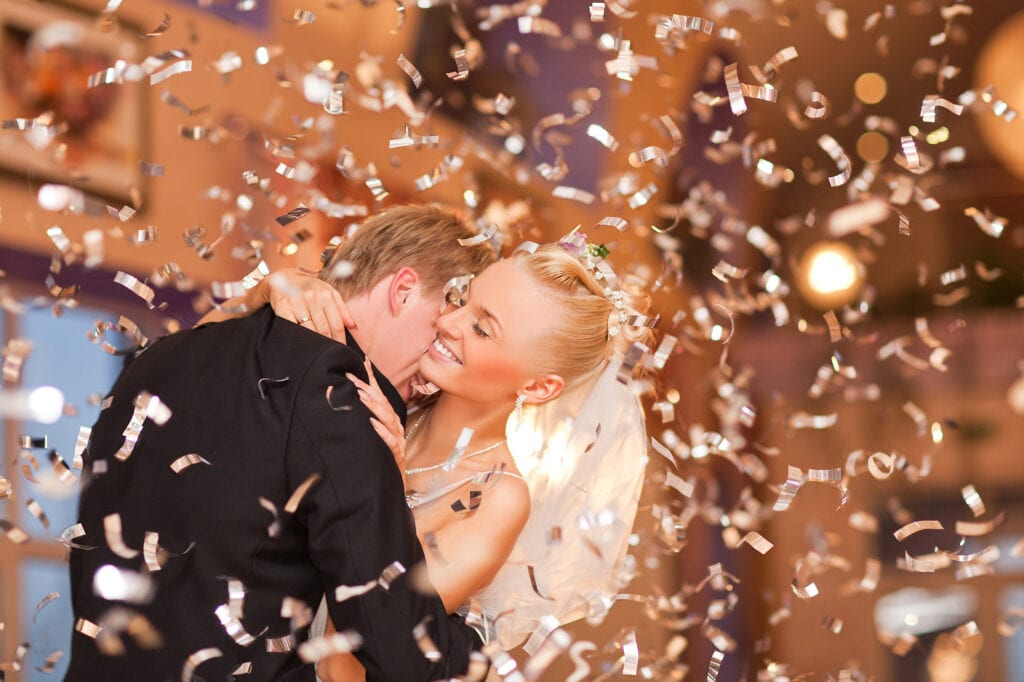 While planning for the wedding, you should pay extra attention to entertainment. In here, you need to make sure that all the guests are provided with the freedom to entertain themselves throughout the event. In the meantime, you should focus on your own entertainment as well. This is where most of the couples get stuck at the time of making a decision to pick a band or a DJ. Due to the confusion, you can even find some couples that come up with the decision to hire both.
From this article, we will share a few useful facts, which you can use to make a decision among the two choices available.
Hiring a band
To begin with, let's take a look at the pros and cons associated with hiring a band for the wedding. The band you hire will be able to provide all the assistance needed to create excitement among the crowd. Along with that, you can also receive assistance with creating a sense of sophistication among the guests as well. You may seek guidance from an entertainment specialist like www.engog.co.uk to get things right in the place.
The bandleader will take control of the event and play a key role as the master of ceremonies. In other words, the bandleader will be able to engage with the audience and make sure that they don't feel bored. For example, he will pay attention to the overall vibe of the room and interact with folks who are dancing on the dance floor.
It is a good idea to get live music at the wedding. Then you will be able to create a lively atmosphere. Only a band will be able to assist you with that. You will also be able to get the band to enhance the excitement associated with the event as well.
However, it is important to understand that a band is not in a position to repertoire a standard DJ. A DJ will be able to keep a variety of music along with him. On the other hand, the DJ will be able to play music in the same way how the original artists performed. You will miss that by going forward with a band.
Hiring a DJ
Now you have a clear picture of how it is like to hire a band. While keeping that in mind, you need to take a look at the benefits and drawbacks of hiring a DJ.
DJ will be able to provide electric and balanced mixes of musical styles. In other words, the DJ has got something for everyone. You will be able to listen to the songs in the same form as original tracks. Along with that, you can encourage the guests to sing along the songs. It can also provide much-needed support with improvisation as well.
A band will consume a considerable amount of space. If there is tight space on the dancing floor at your wedding venue, you will not come across the need to get a band to use it. Then you will not be able to provide enough space for the guests to dance. This is where hiring a DJ will sound like a good option to do.
You need to make sure that you are hiring a DJ, who has a charismatic presence at the stage. Then he will be able to create a perfect mood at your wedding venue and keep the party moving forward.
However, a DJ would still be a less than stellar personality. In some instances, he can be a party killer as well. This is why you should be mindful about hiring a DJ.
Factors that you should use to figure out the best option
If you are still confused, here are some useful factors that you can use in order to figure out the best option available among these two.
Vibe
The type of music you select for the wedding is in a position to set up the overall tone for the wedding. It will also be able to solidify the theme at your wedding as well. If you can create a perfect vibe, you can make sure that all the guests who come to the wedding can remember it for a longer period of time. You need to focus more on the musical genre and then get the best performer who matches with it.
Variety
Variety should also be a factor that you must consider while trying to hire a DJ or a band. The DJ will be equipped with a better variety of songs. He will be able to play music from different genres. However, a band will have limited skills in this.
Budget
You should never ignore the budget as well. If you have a tight budget, you should go forward with a DJ. That's because a DJ costs less. However, this varies based on the expertise of the service provider and the equipment as well.
Space
If you have space to accommodate an 8-piece band, you can go for it. But if space is a scarce resource, you need to go for a DJ.