*Advertisement Feature – items featured in this guide were gifted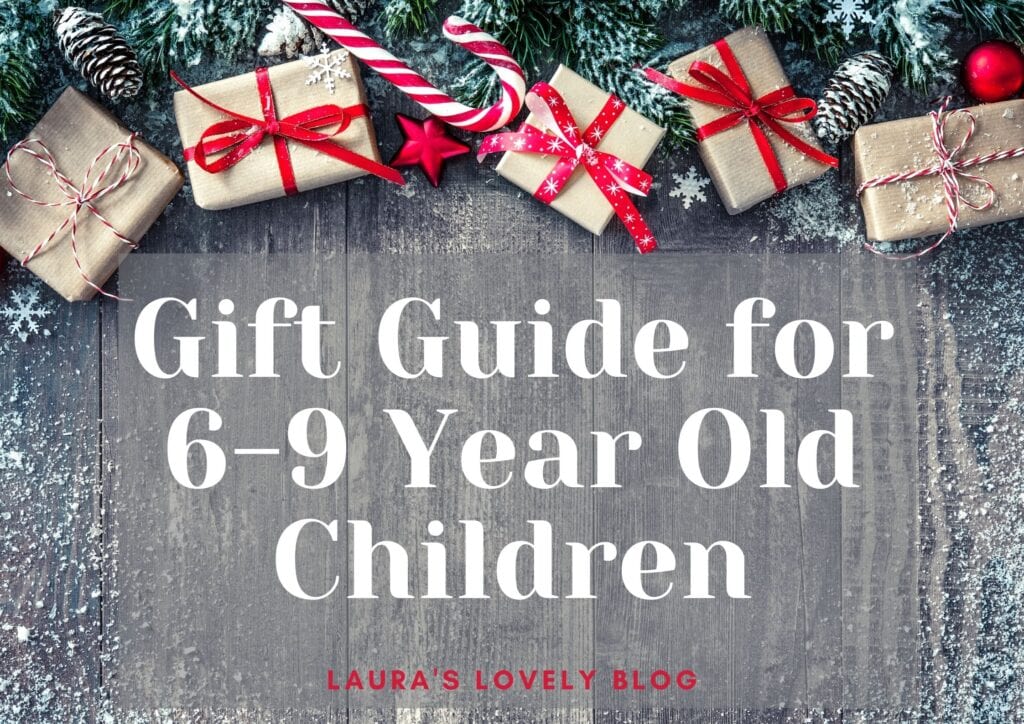 It's that time of year when we're all starting to think about Christmas shopping, if you haven't started already. Sometimes it's hard to know what to get children, even your own!
I have a 6 year old girl and a 9 year old boy, so this gift guide is inspired by things I know they would like to receive for Christmas.
Thunder Glow Drone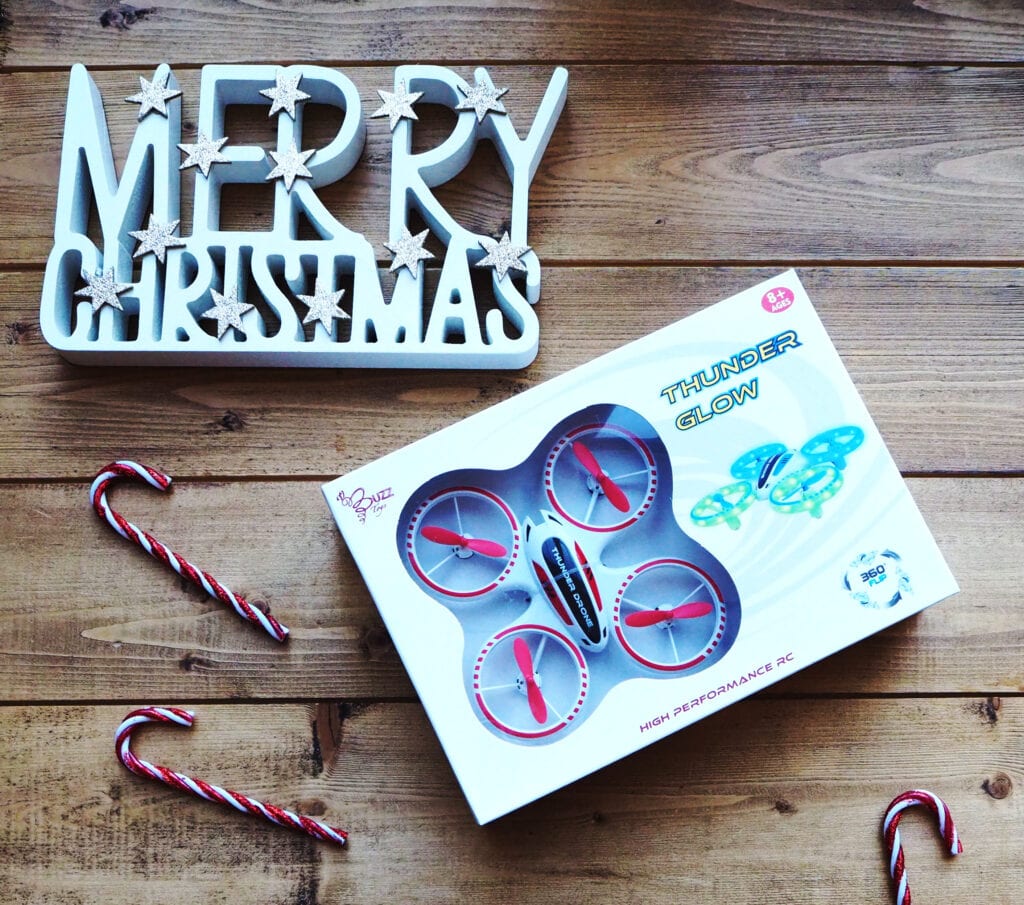 Drones still remain to be one of the hippest toys on the block and make a great toy for children 6+ and well into their teens. This drone is a medium size drone and can be used in or outdoors. It has LED lights all around it. Including 6 axis gyro stabiliser, long range 2.4 GHz control, low/medium/high speeds and an automatic trim function. Includes: back to home and headless mode.
Buy at Buzz Retail (lots of Black Friday deals on at the moment) RRP £65
Wall Racer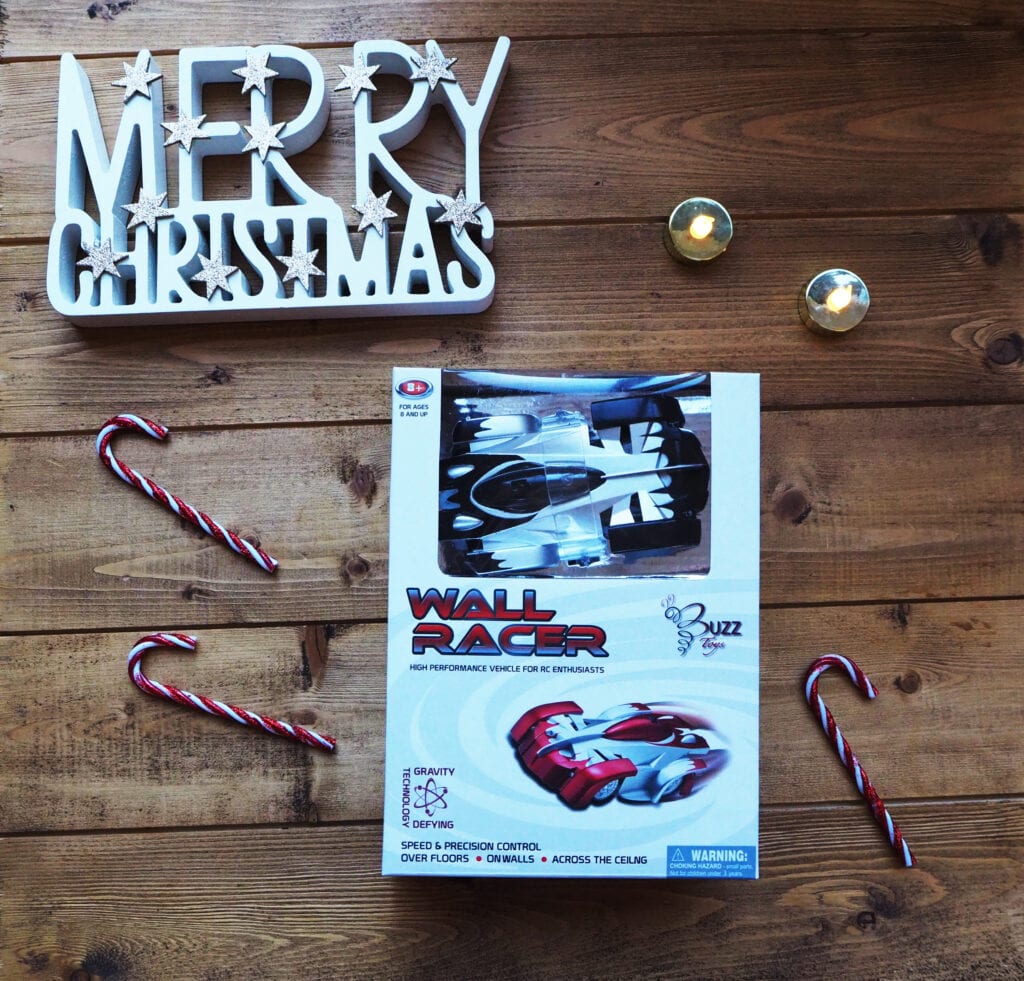 Now this is really awesome and will certainly get children excited on Christmas day. It's a car that can drive up walls and across ceilings Spiderman style! It has working headlights to lead the way. The cars charge directly from the remote and are available on a tri band frequency so you can race 3 cars at once and with a flick of a switch.
Buy at Buzz Retail (lots of Black Friday deals on at the moment) RRP £30
Thunder Jet X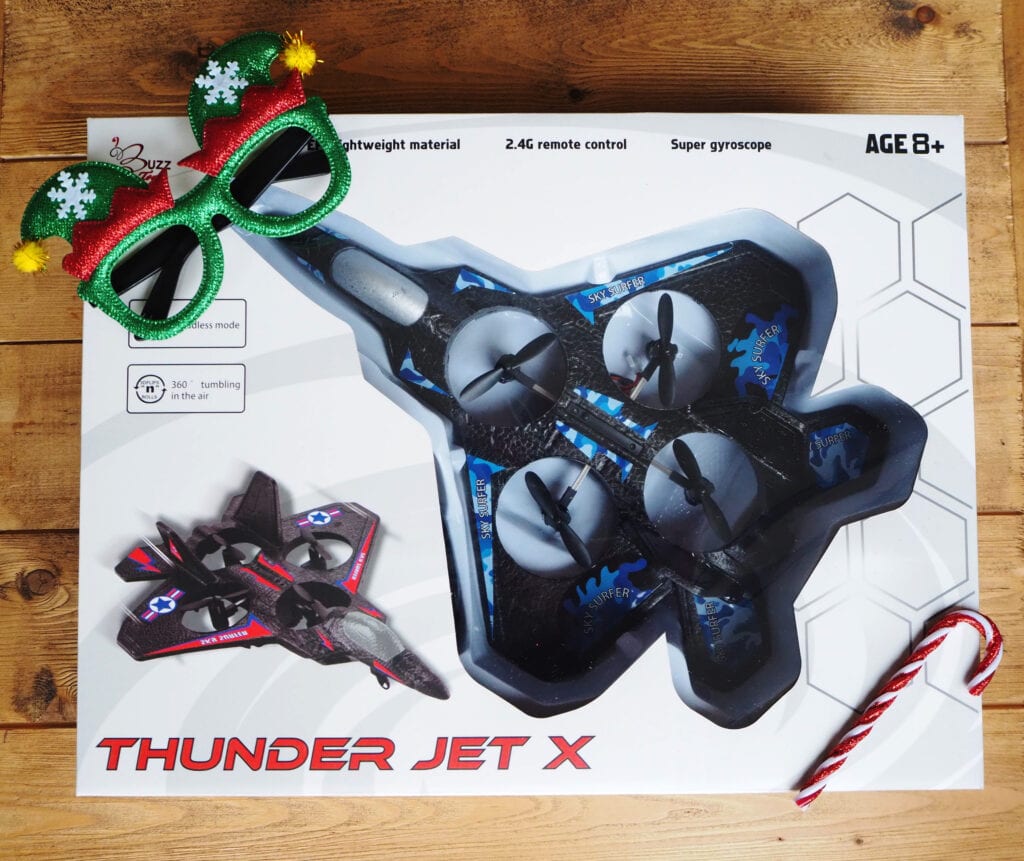 The ultimate toy for plane fans. This remote control place can fly vertically and do a 360 flip in the air. Can be used both indoors and outdoors. The Thunder Jet has 3 different speeds: low, medium and high, to control the speed of flight, 6 axis gyro which gives a stable control.
The box includes: Jet, rechargeable battery, remote control and USB charger with spare parts.
Buy at Buzz Retail (lots of Black Friday deals on at the moment) RRP £50
Air Ball
Another super clever toy from Buzz Retail. If you have a football fan in the house and worry about them breaking things by kicking a ball around the house, this is most definitely the toy for you. It's a ball that floats or hovers in the air!
Buy at Buzz Retail (lots of Black Friday deals on at the moment) RRP £25
Buzz Art – Body Art Action Tattoos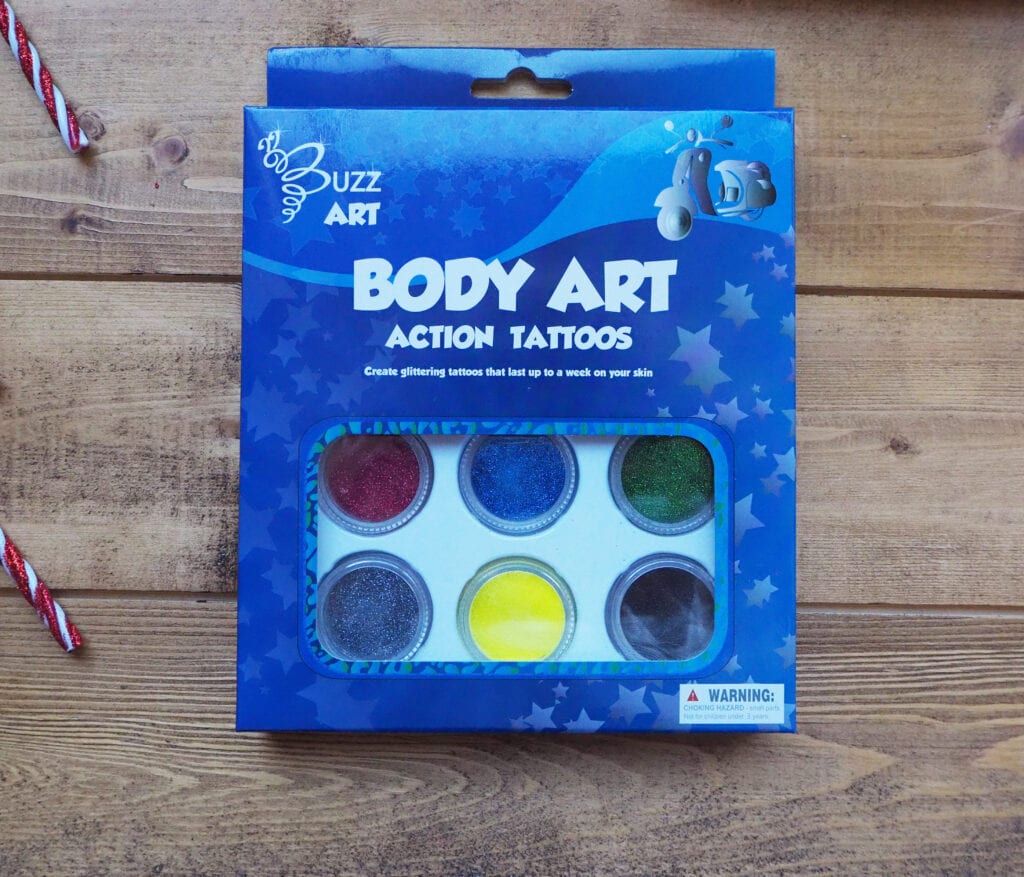 A fab little stocking filler. These temporary tattoos are glitter-tastic and can last up to week. Perfect for festive fun and parties. 50 designs and 6 different glitter tattoos to choose from.
Buy at Buzz Retail (lots of Black Friday deals on at the moment) RRP £15
Buzz Snow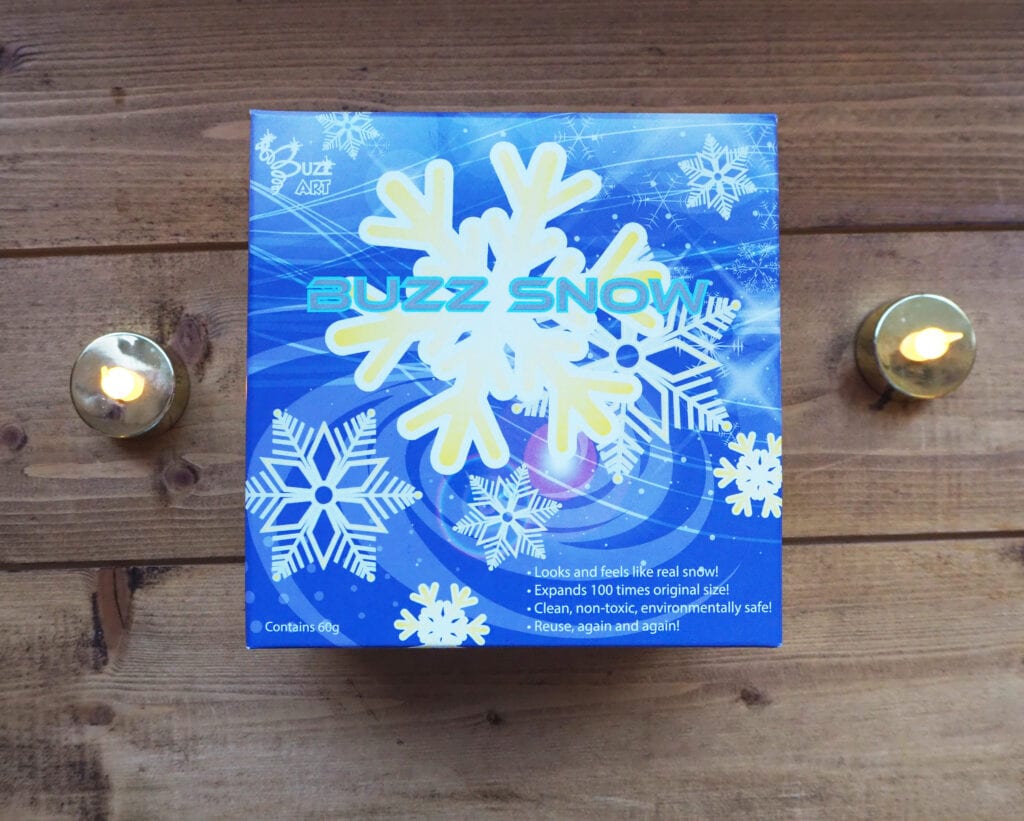 Buzz Snow is perfect addition to your Christmas Eve box. If your children are like mine they are always wishing for a white Christmas, you might not be able to give that to them – but you can give them some clever fake snow!
Its eco-friendly, non-toxic and safe for children and animals. It looks like sugar before it is hydrated and looks and feels like Snow after you have added water. It expands up to 100 times than its original size. After two and a half weeks the snow will start to dehydrate and return back to its powder form, ready to be activated again. You can even put it in your bath.
Buy at Buzz Retail (lots of Black Friday deals on at the moment) RRP £15
Buzzing Stickerz – Hollographic Stickers
If you have a crafty child, these stickers will keep them busy. They are holographic stickers that they can make themselves. Pick a foam sticker shape from the 180 foam stickers in the box and rub on the colourful foil decoration to make the most amazing holographic stickers imaginable.
The stickers are easy to design with the 180 foam stickers, 3 stencils, over 50 holographic and metallic sheets provided in the kit.
Buy at Buzz Retail (lots of Black Friday deals on at the moment) RRP £15
Chalk-it Hair Chalk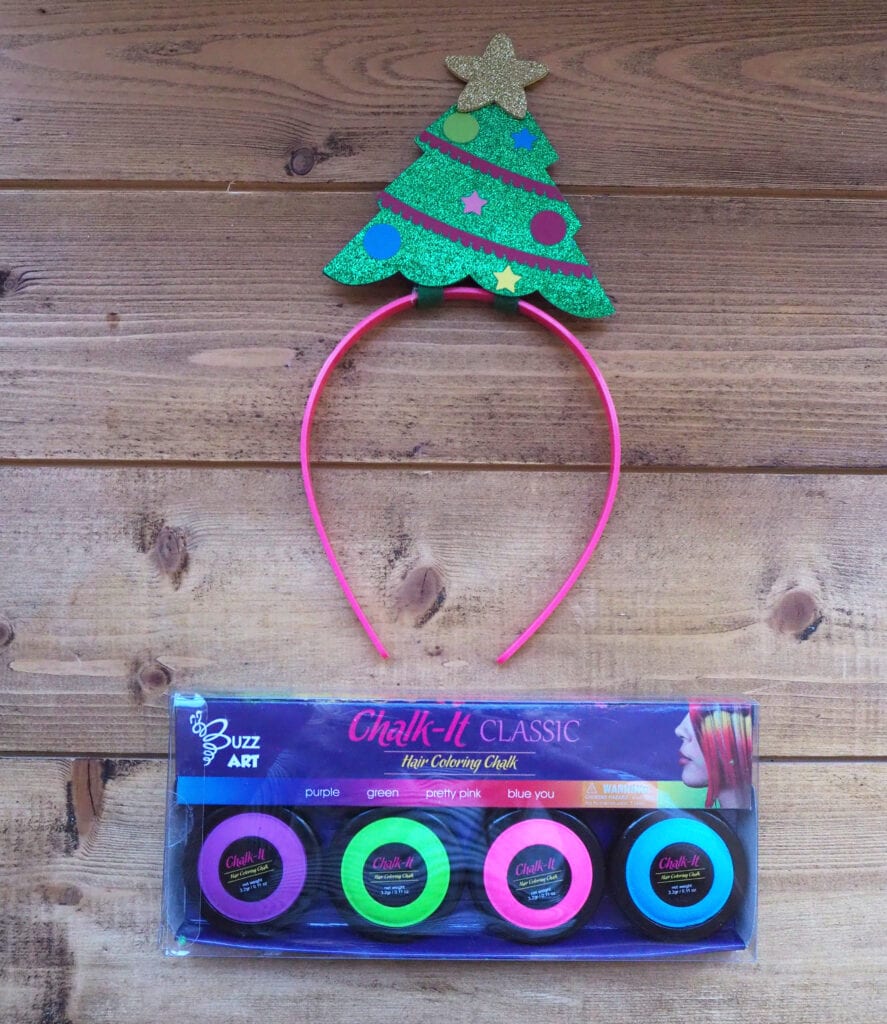 Have a children that dreams of pink, purple or even rainbow hair? These are the answer! Hair chalks are a temporary way to change the colour of your hair and easily wash out with water. Lots of fun to be had!
Buy at Buzz Retail (lots of Black Friday deals on at the moment) RRP £25
Egg Nogg Colour-In Table Cloth and Christmas Decorations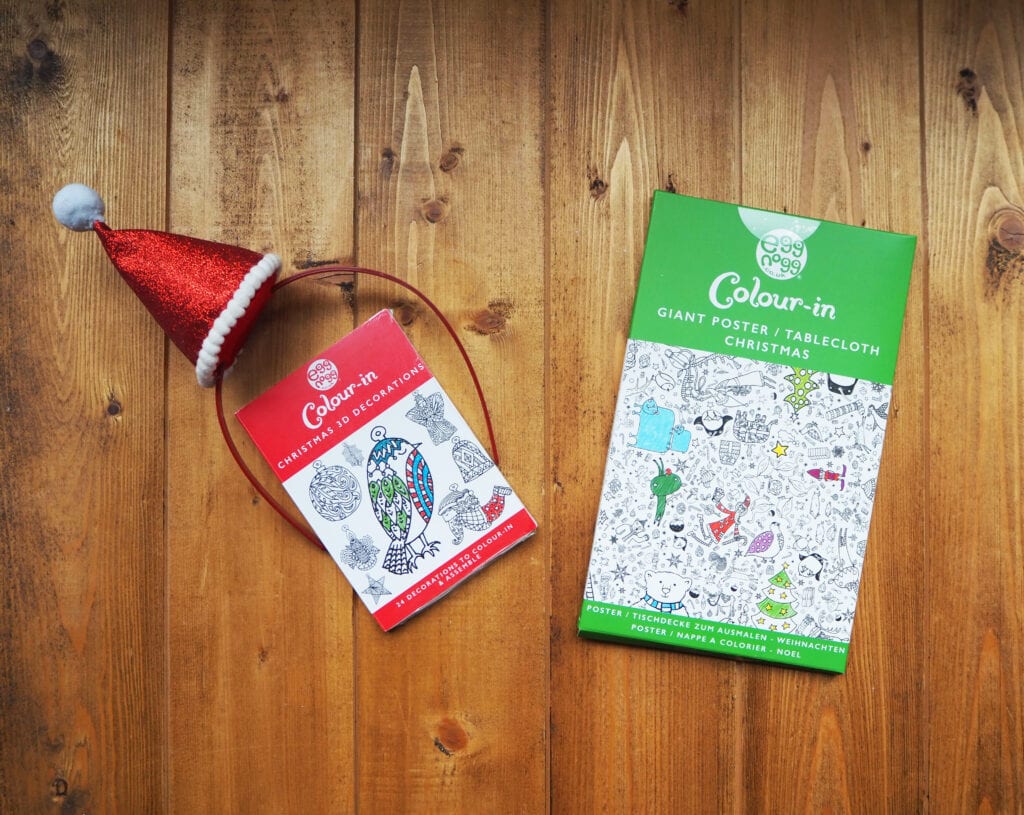 Another item that would be perfect for the children's Christmas Eve boxes. You know that moment when they're bouncing all over the place and you don't know what to do with them as you're trying to organise for Christmas? What better way to keep them entertained than get them to decorate the table cloth for the next day? And colour-in Christmas decorations to add some pizazz to your Christmas tree?
Colour-In Christmas Table Cloth £10
Colour-In Christmas Decorations £7.50
Osmo Super Studio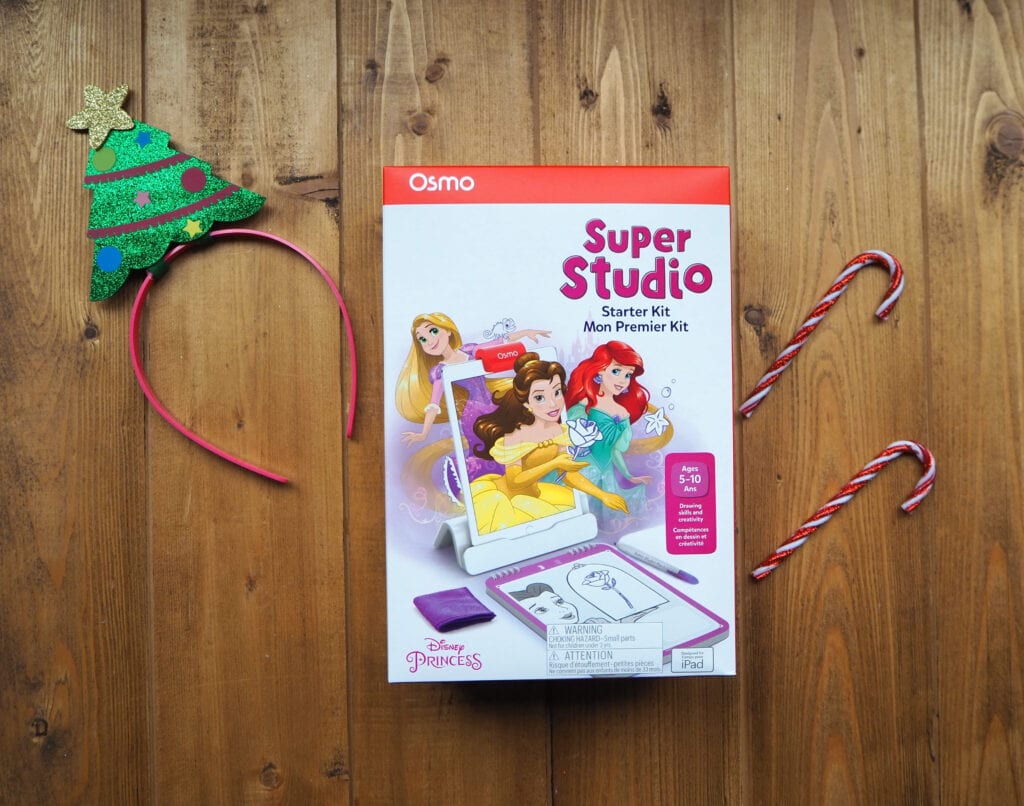 We're big Osmo fans in the house, we have reviewed the Creative Starter Kit and Coding Kit before and loved them both. They are such great adds on and a really great way to make you tablet interactive play, rather than just screen time. The princess kit enables your child to learn to draw and their drawings to be transported onto the screen on the iPad onto their favourite princesses. There are all sorts of add-ons for different tastes – maths, coding, literacy, so there's something for everyone.
Buy on Amazon for £39.99 (affiliate link)
Build Your Own Telescope Kit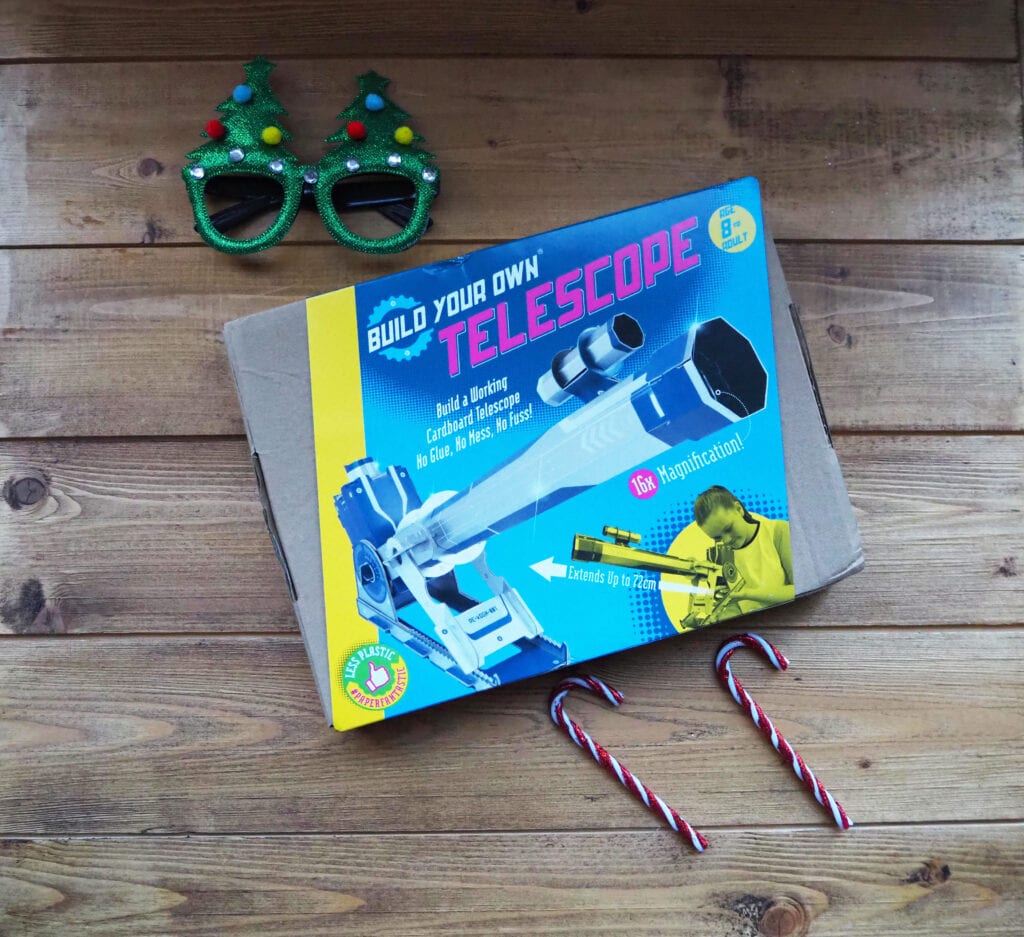 I'm a big fan of STEM toys in this house for all genders. A telescope is a great way for them to learn about the stars, planets and the solar system. But this telescope takes things one step further and it's a telescope they first have to build themselves. Made from sustainable cardboard with minimal plastics, the fully functioning telescope includes a focus tube which extends up to 72cm. For impressive results, the telescope comes with a specialist glass optic lens which provides 16 x magnification so children can enjoy incredible sights in detail.
Buy on Amazon for £19.99 (affiliate link)
Sketchy
A fun board game that's a bit of a modern day update to Pictionary. A game for two players or more, also great for team games. You are given a card with an item you need to draw and your team mates have to guess what it is. You draw onto a two-sided screen so people can see what you are drawing from the other side. A great game for the whole family.
Buy on Amazon £24.99 (affiliate link)
Orchard Toys World Map Jigsaw Puzzle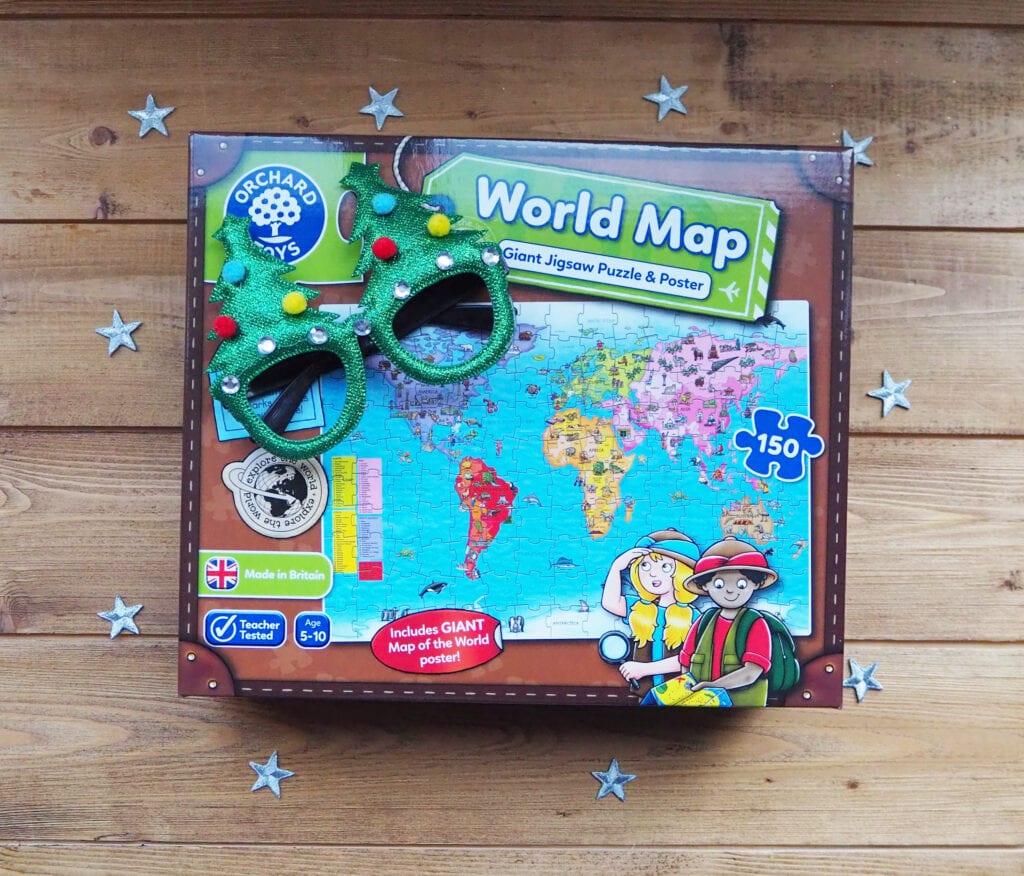 I love Orchard Toys, I think they're great educational toys where children don't even realise that they're learning. This is a world map, but it's also a 150 challenging puzzle at the same time. A fun way to learn about geography.
Buy on Amazon £13.99 (affiliate link)
Orchard Toys Landmark Lotto Game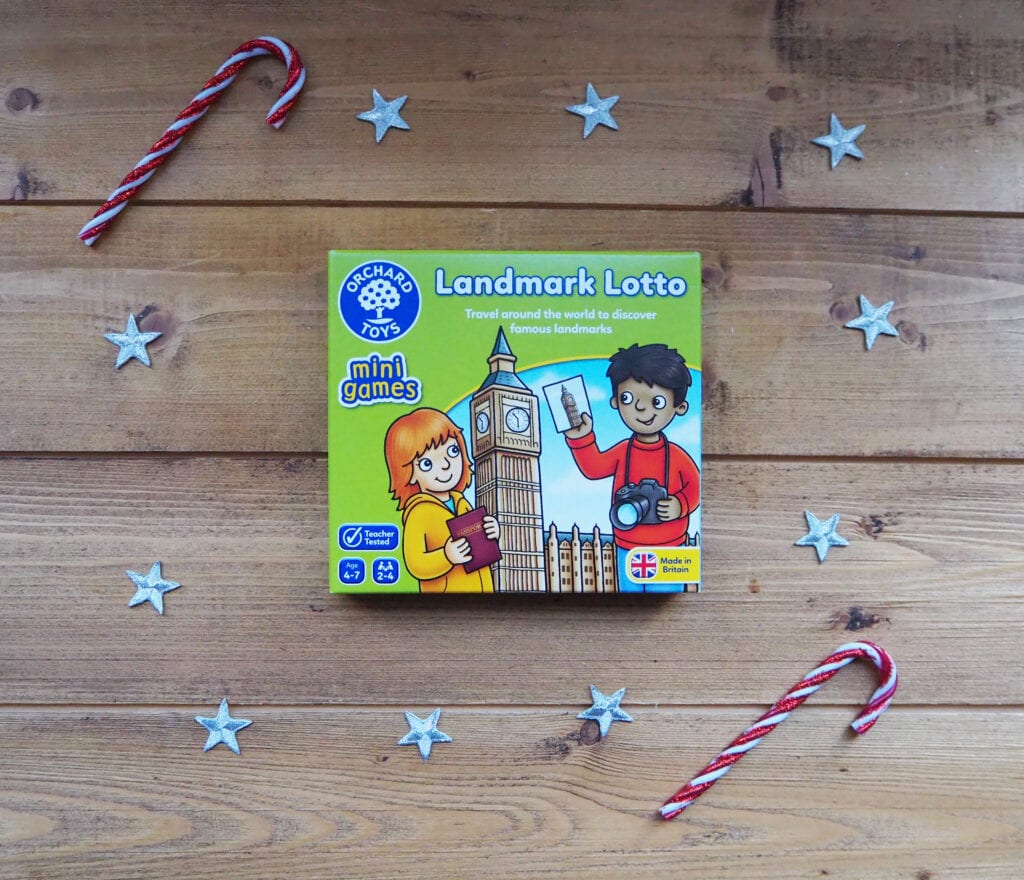 This would be a great little stocking filler, aimed at children aged 4-7 years, it's a travel game that helps children to learn landmarks around the world.
Buy on Amazon £5.99 (affiliate link)
Cadbury's Chocolates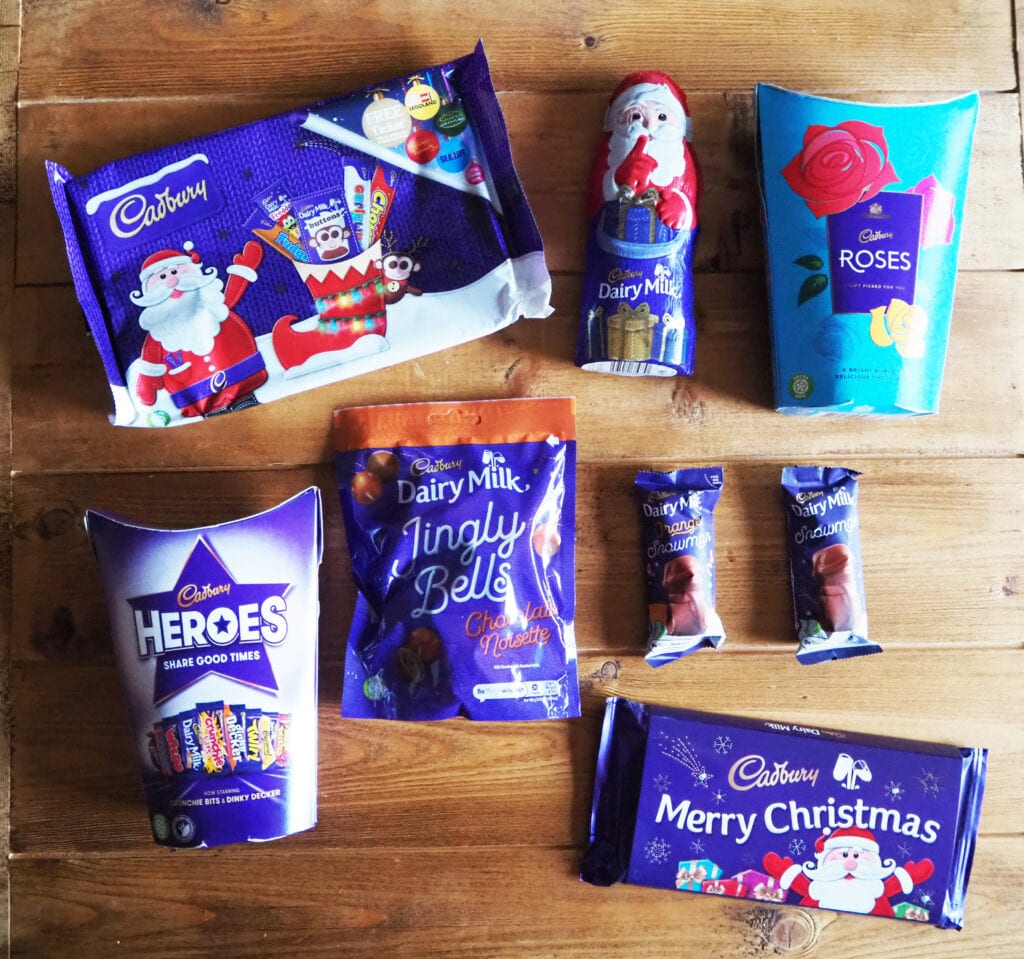 Is it Christmas without a selection box or a chocolate Santa in your stocking? I don't think so either and Cadburys always have lots of festive themed chocolate goodies for you to choose from. From boxes of chocolate, little stocking fillers and giant bars, they have you covered.
Available in most supermarkets. Cadburys super pack also available for £14 on Amazon (affiliate link)
Star Wars Fine Art Prints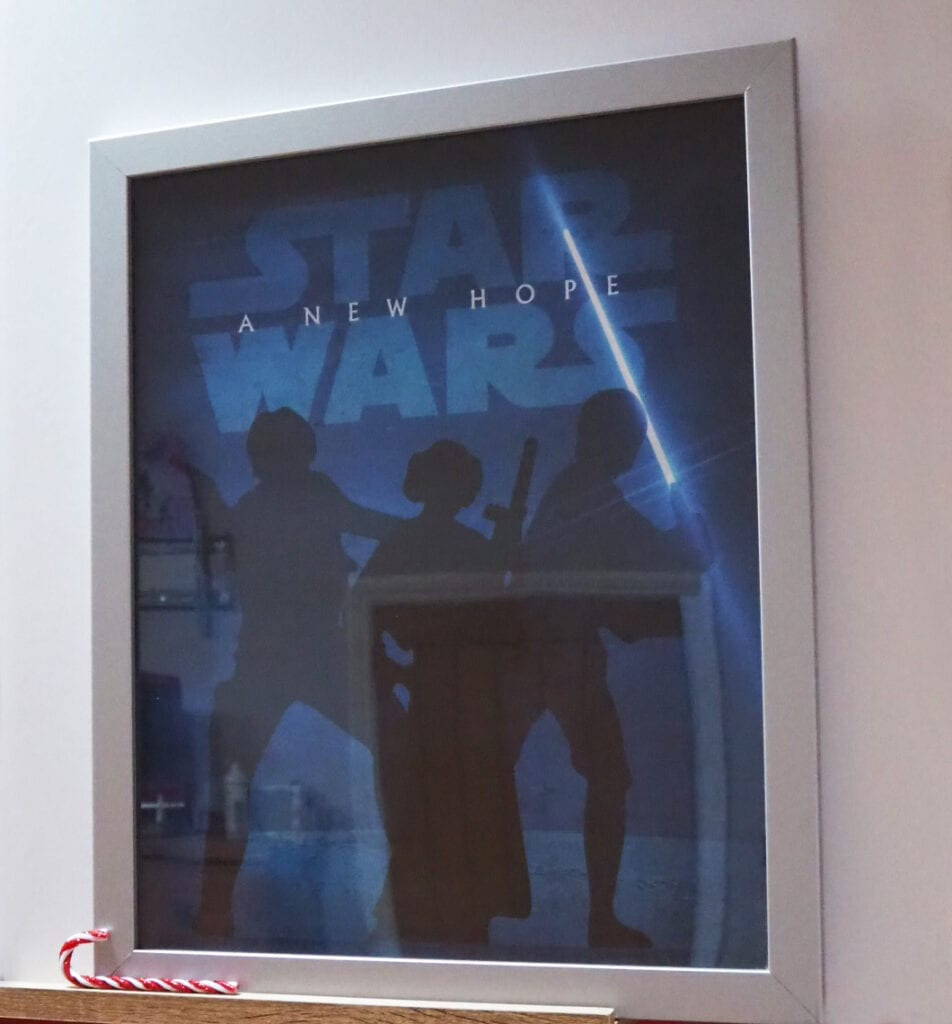 My son at 9, is starting to get to the age where he wants a more grown up bedroom. Fine-art prints from Pulse Gallery are absolutely stunning and would be a great addition to his room. They are one-off artist interpretations of iconic scenes and moments from classic shows and are the only works in Europe officially licensed by the brands. These timeless pieces are unique ways to brighten up a living space but are also rare collector's items that make for great gifts for kids and adults who are fans of the shows as they also increase in value. They have beautiful Disney and Harry potter pieces too, as well as pins.
Available from Pulse Gallery, prices start at £65
Smiggle Game Over Backpack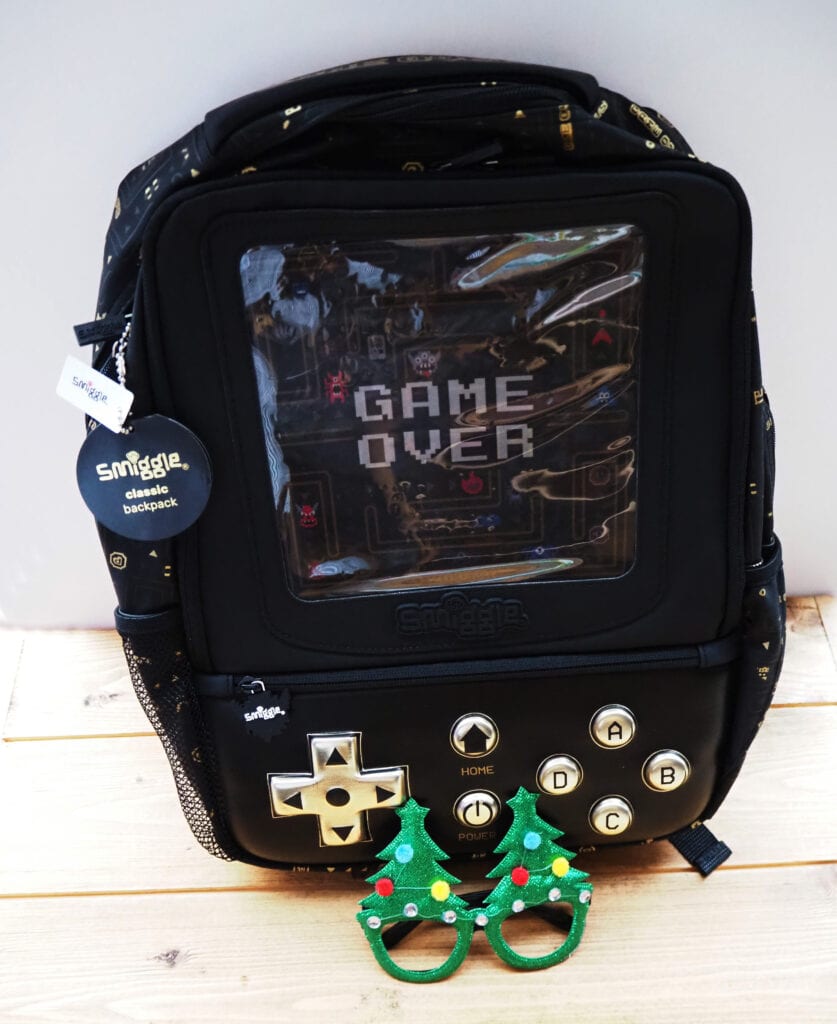 Smiggle, my children love that store so much and they are the cool of the cool for school bags. They have so many bags to choose from. Unicorns, dinosaurs, footballs, they are both stylish and practical. This a fab one for children that like games – it even has 3D gold buttons on.
Smiggle Game Over Backpack £38 (lots of discounts on at the moment though)
Smiggle DIY Pencil Case and Journal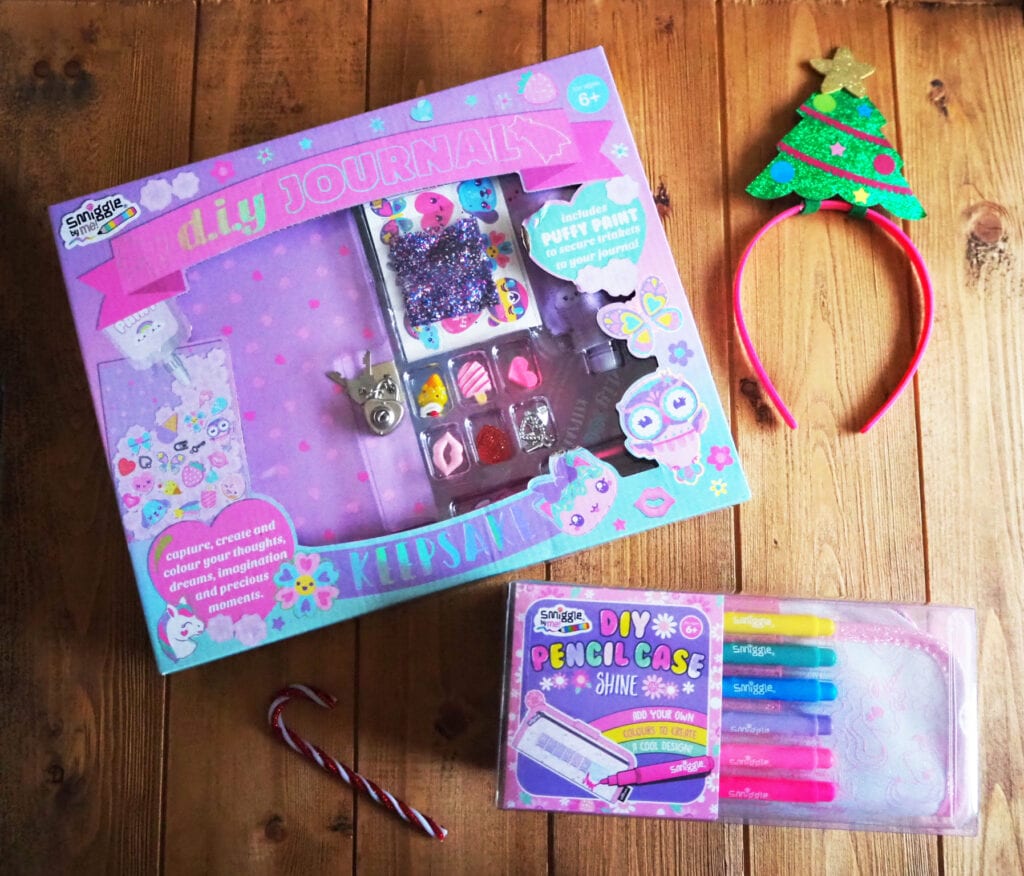 Another Smiggle gift, this time for craft lovers. A DIY journal, full of stickers, glue and glitter and the all important lock, to make your journal extra speical. And a DIY pencil case that you can personalise with fabric pens. Lots of craft fun!
Buy DIY Journal on Smiggle £18.50
Buy DIY pencil case on Smiggle £12.50
Christmas Bedding from Bloomsbury Mill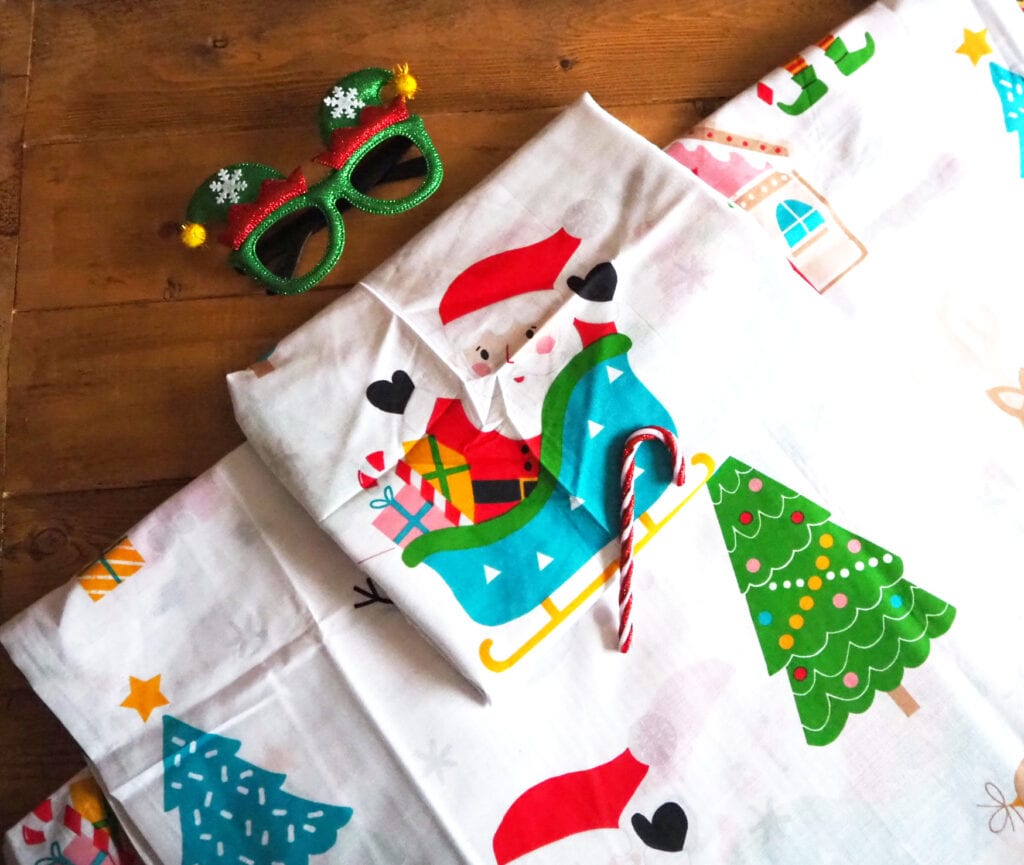 Last year I decided to get some Christmas bedding for my children. They came home from school to find their beds all Christmassy and they absolutely loved it! So it's now something we will do each year, something so simple made them so happy.
Buy Christmas Bedding at Bloomsbury Mill
Cave Paintings Game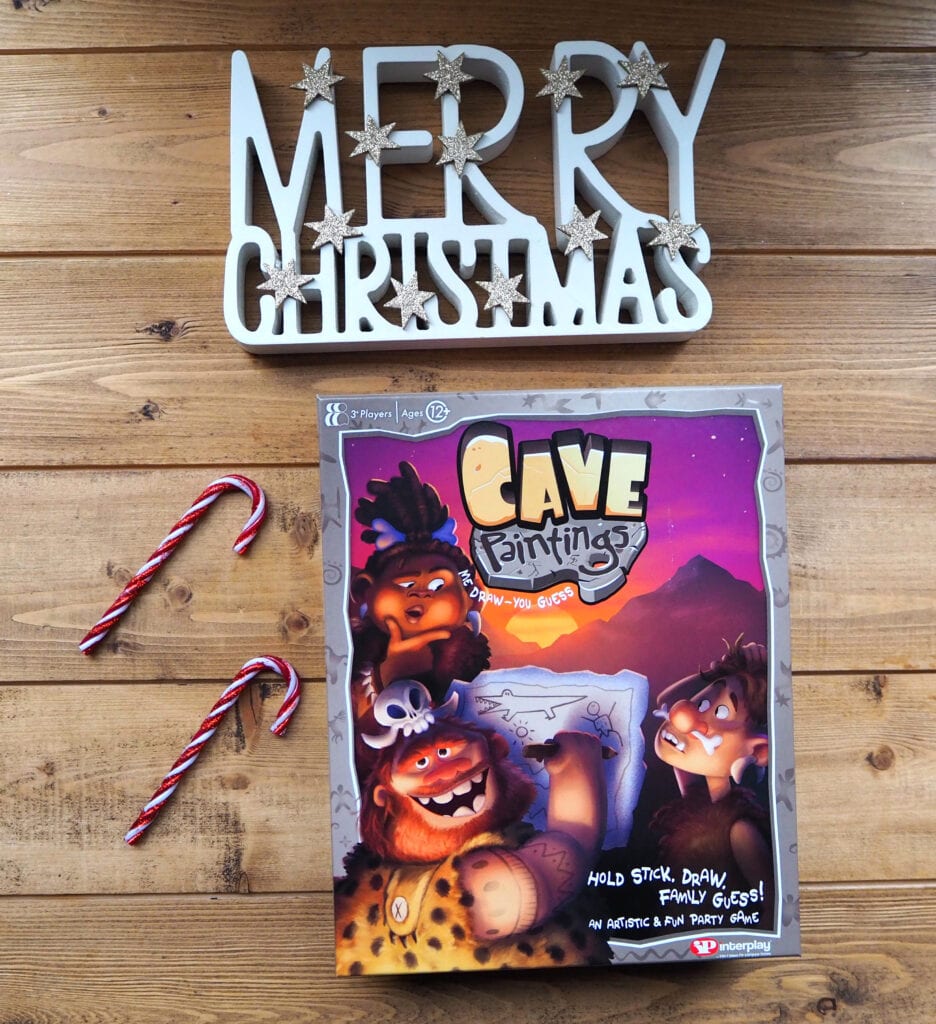 A family board game where everyone has 6 objects to draw in 60 seconds, caveman style. You then plass your drawing slab to the next person and they have to guess what you have drawn.
Nail Art Deluxe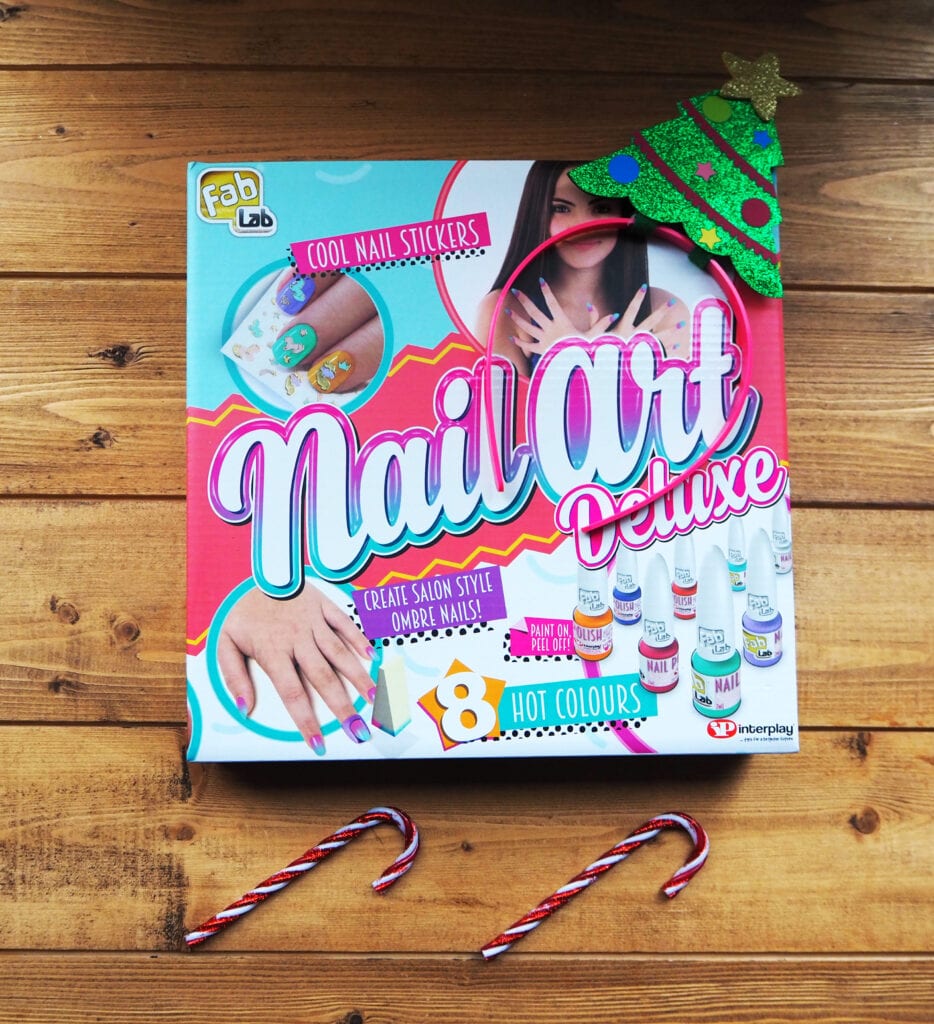 This looks lots of fun, different nail colours, nail stickers, and lots of fun accessories to make your nails look gorgeous.
Buy on Amazon £19.99 (affiliate link)
Quick Link Game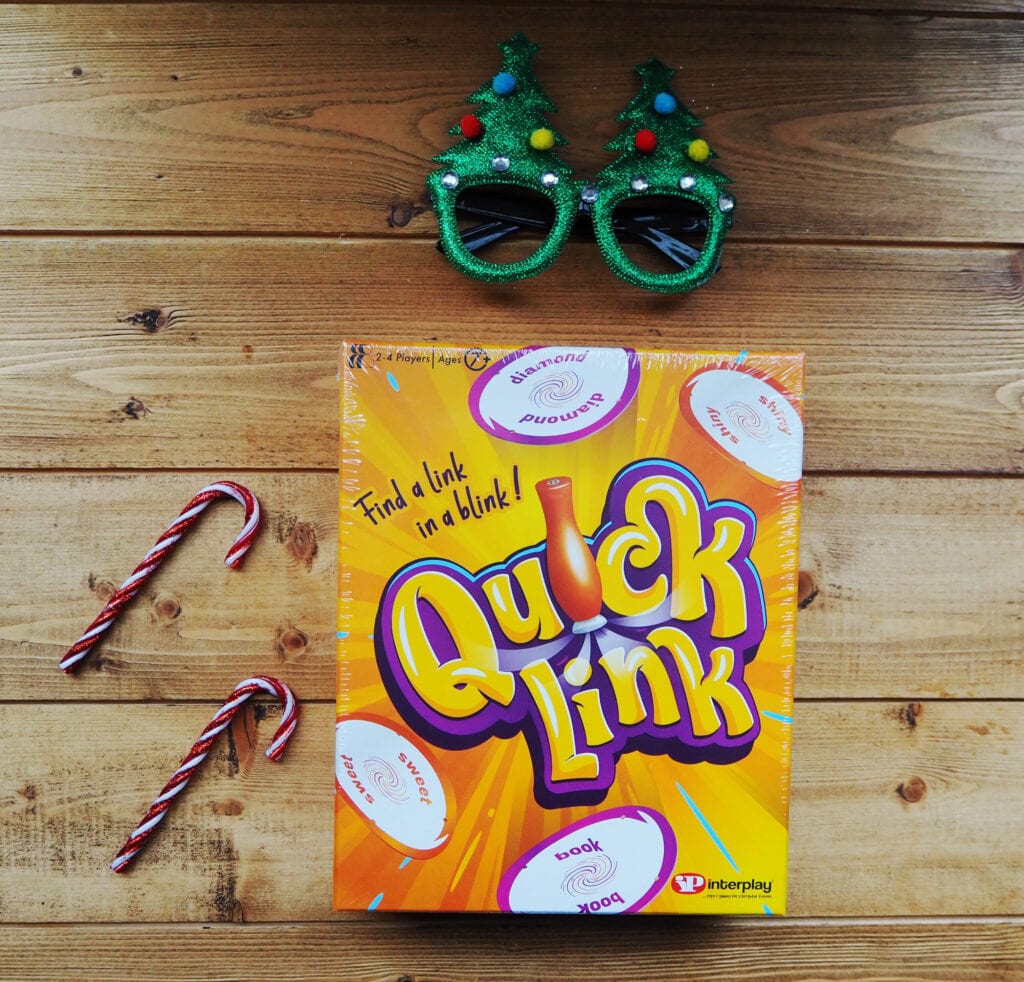 A fun game for all the family all about connecting words. Use a squeaky stick to collect up words connected to your card.
Buy on Amazon £19.99 (affiliate link)
I hope these has helped you get some Christmas ideas! Happy Shopping!