*Advertisement Feature
A little while ago we reviewed the creative and monster starter kit on the blog, it was a big hit. So it was with much excitement we received the Coding Starter to review over the last couple of weeks.
If you haven't heard of it before, Osmo in its simplest form is an attachment that goes onto your tablet. Depending on what pack you buy, it also comes with different accessories – blocks, games, dice, drawing board, puzzles and so many clever things. With the Coding Starter Pack it comes with instruction blocks that you can use to code. The attachment works by reflecting whatever items you put into front on the device back through the camera.
Setting up Osmo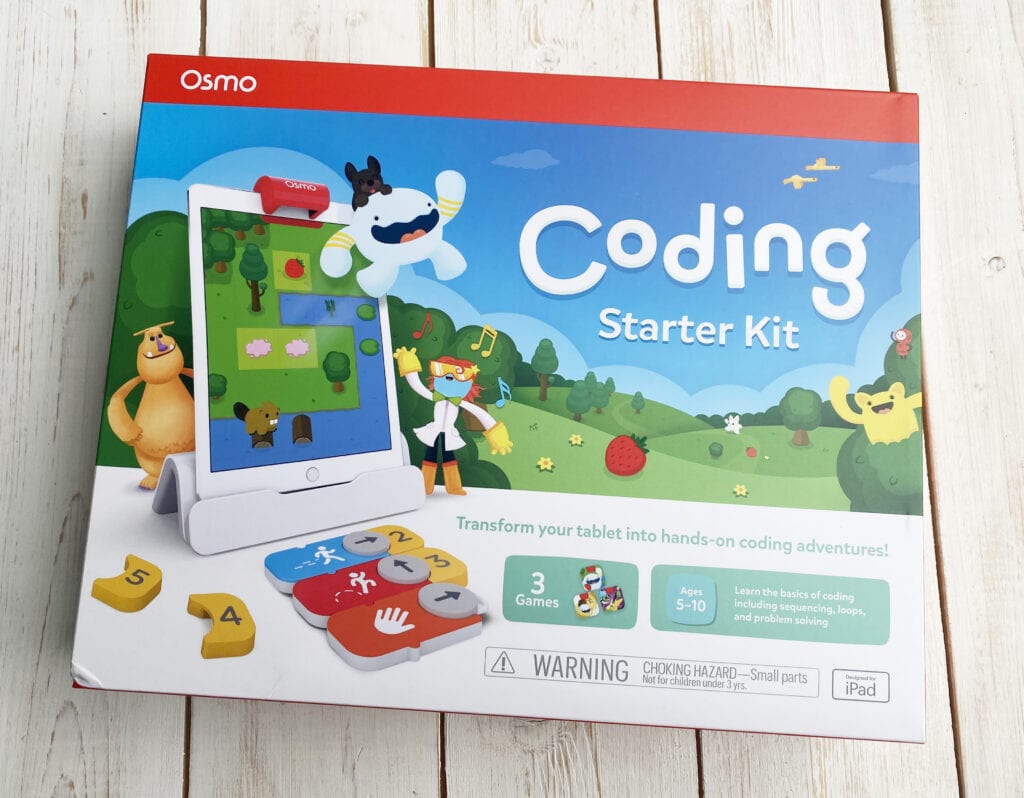 Everything is really simple to set up and get going. From the well labelled and easy to open packaging, to the easy instructions. Do be aware that the Osmo only works with certain tablets, so make sure you have look on their website in order to check that your tablet is compatible. You will have to download the relevant app to go with the pack you have bought and there is also an app for parents to monitor children's usage and achievements. All nice and slick.
The Coding Starter Kit
The coding starter kit is a really fun and interactive way to introduce your children to coding. My children are 6 and 9 (Y2 and Y4) really engaged and loved it. The app introduces you to a little monster – Awbie. Their task is then is to complete little missions with Awbie – find gold for example. The only thing is to get him to move you have to use simple code logic. But don't worry it's not as complicated as it sounds, you do this the coding using clever little bricks.
The bricks are colourful with illustrations on them for example a blue person running, a red person jumping, an orange hand to instruct Awbie to take something. Each of these bricks have an arrow on that can be turned to different directions. You can also click on a number for example – run, right for two squares. Then you can combine instructions to get Awbie to do multiple things.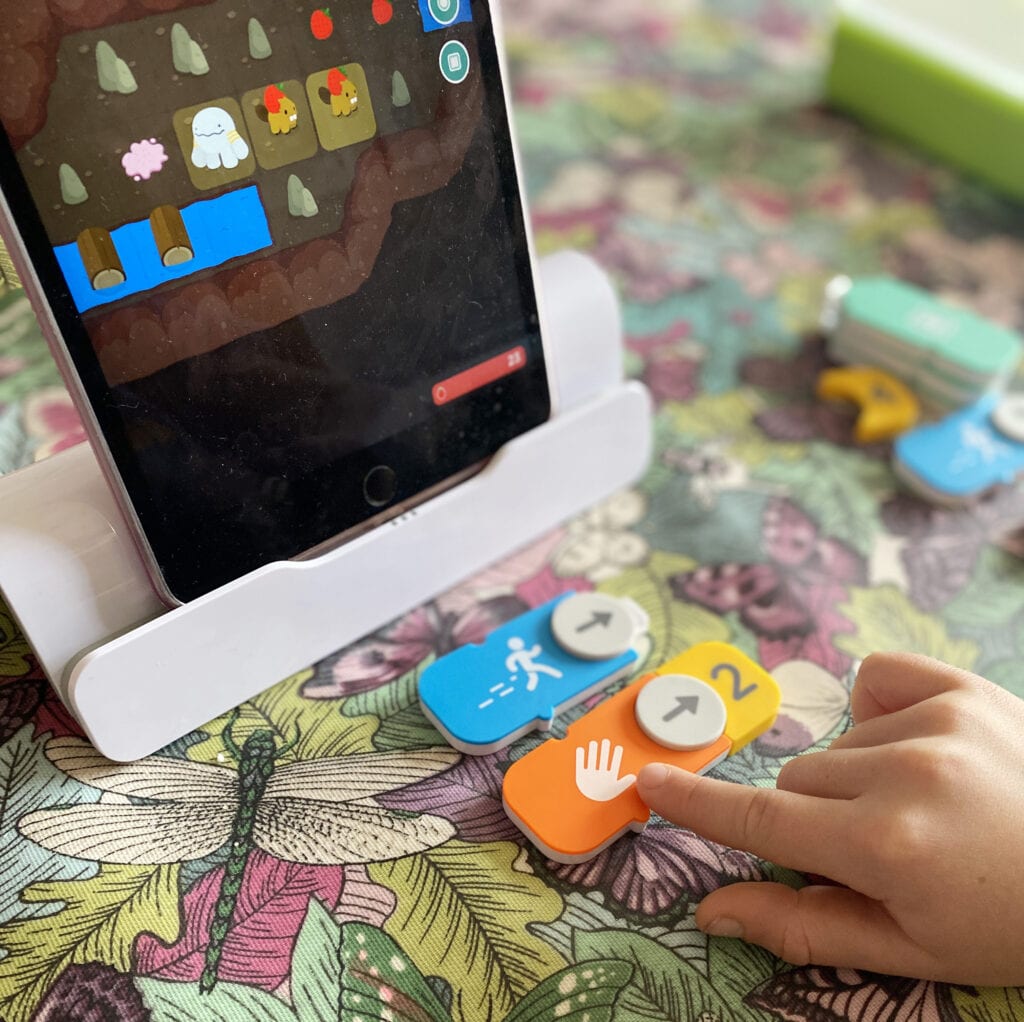 The game instructs you as you go along, making the tasks you need to complete more complicated as they start to get the hang of things. Teaching your child the basics of coding in a real fun and engaging way. But also stem and logic skills.
Summary
This game is another absolute winner from Osmo. Such a clever and yet simple concept. It's a great way to introduce young children to coding, that is both fun and educational. I like the fact it makes a tablet interactive, it makes a computer game engaging and gets your child thinking. A great gift idea too.
Buy on Amazon (affiliate link)