*Advertisement Feature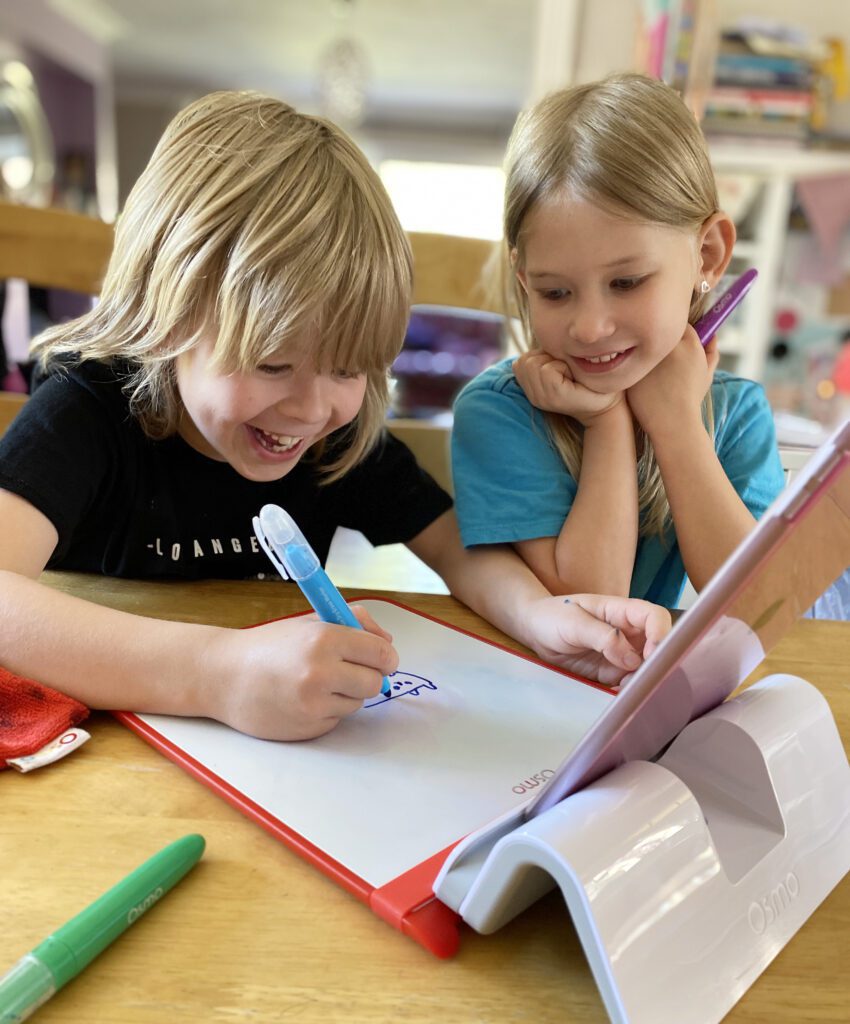 Today, we're reviewing the Osmo Creative Kit and Monster Pack. When we first received the Osmo to review I wasn't sure what to expect really, except that it was device for children to use with the iPad.
Osmo Creative Kit
Osmo in its simplest form is a drawing pad, a reflective device to go on the top of your iPad and a collection of apps. You can buy different add ons to go with it- blocks, games, dice puzzles and so many clever things that interact with your tablet. But for the purpose of this review, we were sent the Creative Pack which is a drawing pad and pens.
Osmo Set Up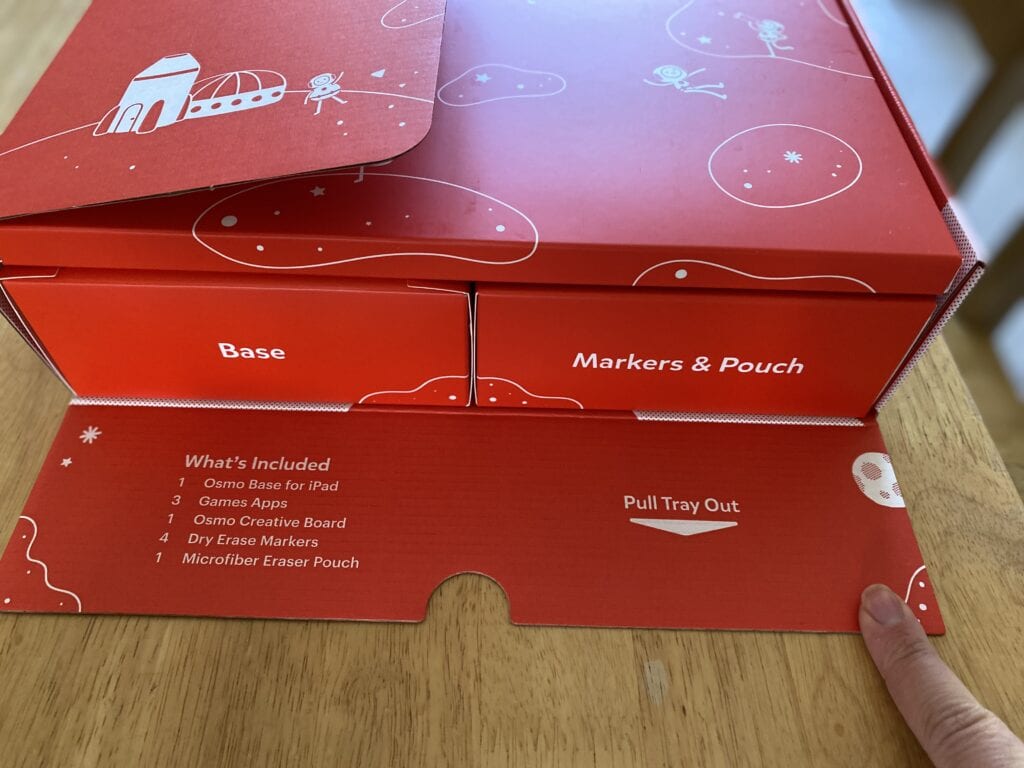 First thing to note in the packaging. Really simple, well labelled and easy to open and find everything. It was clear what you were getting and just what you had to do to get your Osmo working.
The Osmo only works with certain tablets, so make sure you have look on their website in order to check that your tablet is compatible. The set up is really simple. You are directed to a website to download some apps that go with the pack you have purchased. Once they are all downloaded, there is an app as a parent you can set up in order to monitor what the children are doing, but it's all easy to do and we were up and running in about ten minutes.
The Creative Pack – What's Included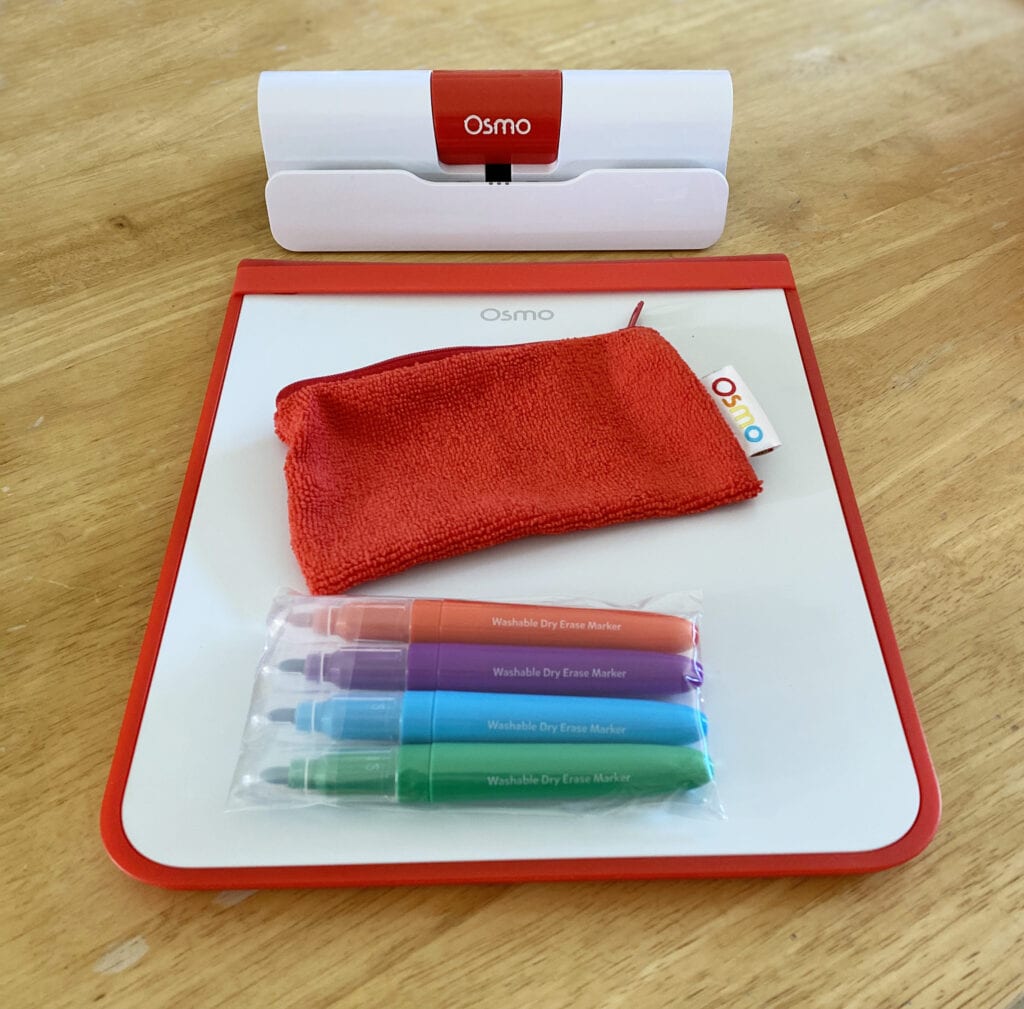 The design of the Osmo while clever, it's clever in its simplicity. There is a device you attach to the top of your tablet. This has a small mirror on it that reflects your tablet's camera so that you can see what you are drawing on the drawing pad. It also comes with an tablet stand. The drawing pad is pretty much a small white board that you can slot to the tablet stand and it comes with pens and a pencil case which also doubles as a cloth to clean the board.
Using the Osmo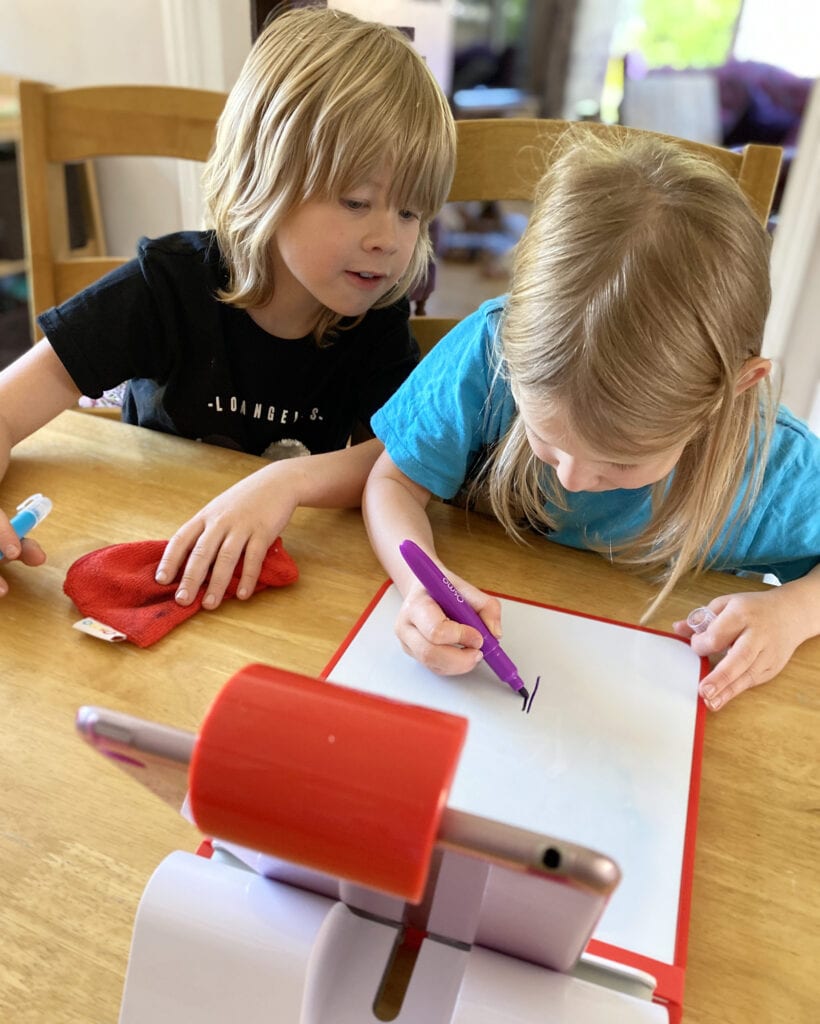 The Creative pack comes with 3 different apps. Monster, Newton and Masterpiece. Newton is an app all about physics. I have to say I couldn't work it out at first and had to watch a Youtube video to work out what I was supposed to do, but when you work it out it's rather clever.
It's all about coming up with ways to make little balls hit a target, you have to draw items on the white board to get them there. It makes you think, be creative and the levels get harder as you progress. Making you get more get more inventive as you learn about rules of physics too.
The second app available is Masterpiece. This app is designed to help children to learn to draw. The app is different tutorials starting with very simple pieces, to detailed illustrations with depth and shading. I would suggest for the more detailed pieces it might be worth trying drawing paper instead of the Osmo drawing pad in front of the tablet. But it's great and the children really enjoyed it.
By far, our absolute favourite app was Monster. We LOVED Monster! The children (and I) had the most fun playing this game. The best that I can explain it is it's a choose your own adventure story, except you draw the elements of the story. You can choose if you want to go to the jungle or have a story about magic. Then Monster asks you to draw elements of the story and your drawings then become part of the story on your tablet.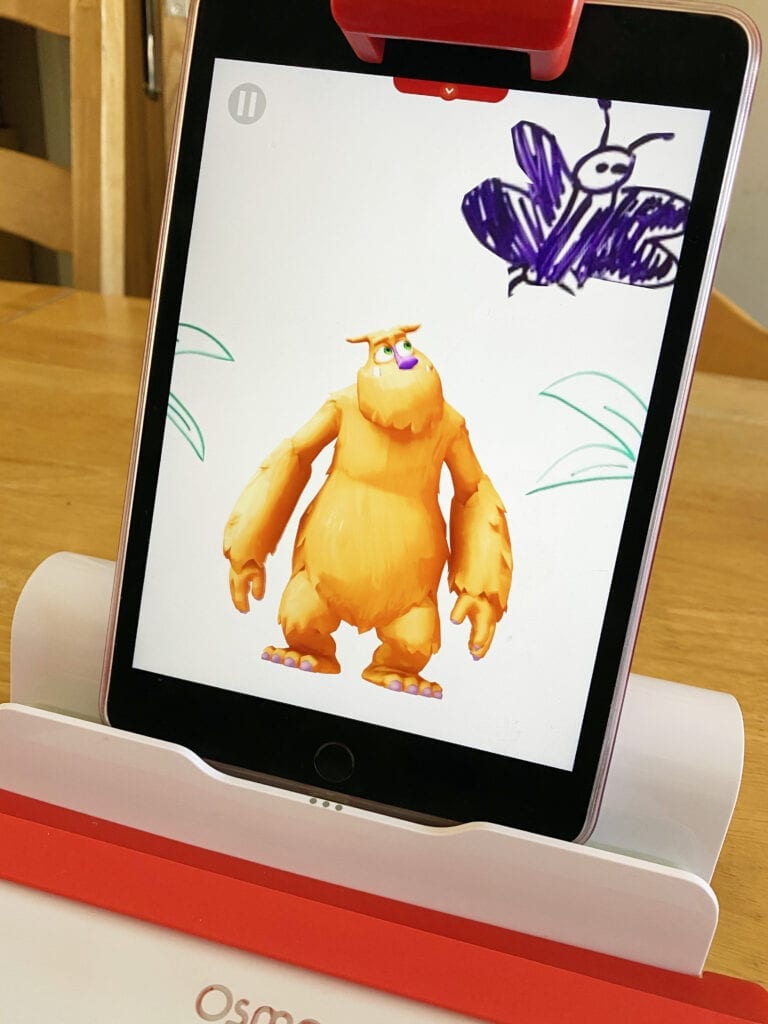 It's rather cool seeing your illustrations come to life in this way. The children gasped and giggled and really loved it. It fired their imagination and is a great way for them to be using a screen but in a more educational and interactive way. They could have played Monster for ours trying out all the different version of the stories and doing the drawings to go with it. Without even realising they were learning too.
Summary
I can't stress how much we loved the Osmo. Monster is delightfully funny and charming and the whole device is so clever. It's educational as well as fun. Stories where you can draw the illustrations, a device that enables your tablet to teach you to draw, and drawings that teach you some of the principles of physics. How marvellous is that? This would make an awesome gift for a child and a great way to keep them entertained too.