*Advertisement Feature
It's been a long time since my children were at school, like many children around the country. By the time they go back it will be 5.5 months, which is crazy if you think about it. While I think we are all facing it with a little trepidation, there is excitement to of getting back to normality and for the children to see their friends again.
One of my favourite things as a child about going back to school was getting new stationery. Every summer holidays I would choose a new pencil case and pens and let me tell you… it was a big deal! So I completely understand why my children love visiting Smiggle so much. It would have been my idea of heaven at their age.
To help the children get ready for going back to school and as a treat while we're on holiday, we popped into Smiggle to choose some back to school goodies from their new Budz collection. The Budz collection has everything for all tastes from bunnies, to unicorns, sharks and dinosaurs. With back packs, lunch boxes, drinks bottles and stationery. Here's a selection of what Logan and Aria chose when they were in store.
The pink bunny collection was the winner for Aria and the grey camo shark for Logan. They had some fab offers on in-store at the moment too, great when there is often a lot to buy at the beginning of term. Or if you have more than one child to buy for, like me.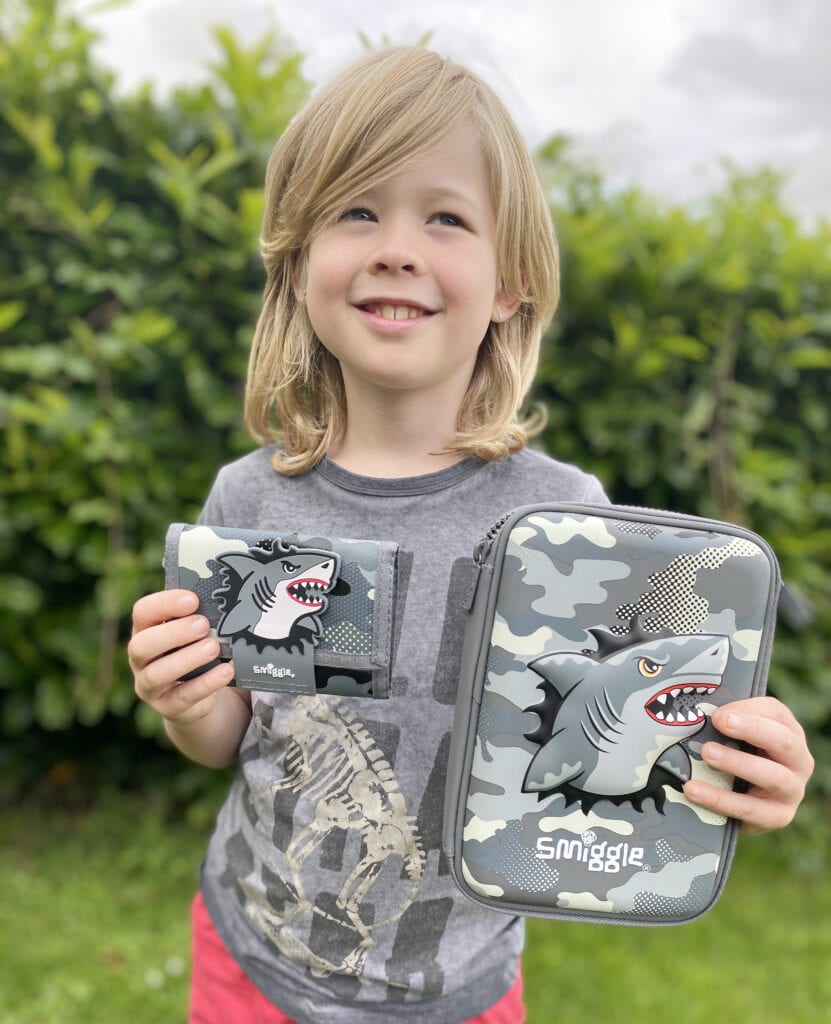 The backpacks and lunch bags are really useful, they are a good size and the different pockets and compartments. My children use the different pockets in their bags to store their schools books and keep them safe. In the lunch bags, the different sections are great for keeping drinks or fruit separate so they don't get crushed. Being insulted is helpful to keep food cool, on hot days I just pop a small cool pack in.
I love the matching sets, it looks great to have matching stationery to your bags and is nice and smart. Logan also loved the watch as he has an VTech watch, but it isn't allowed at school, so a simple analogue is perfect and helps reinforce telling the time skills.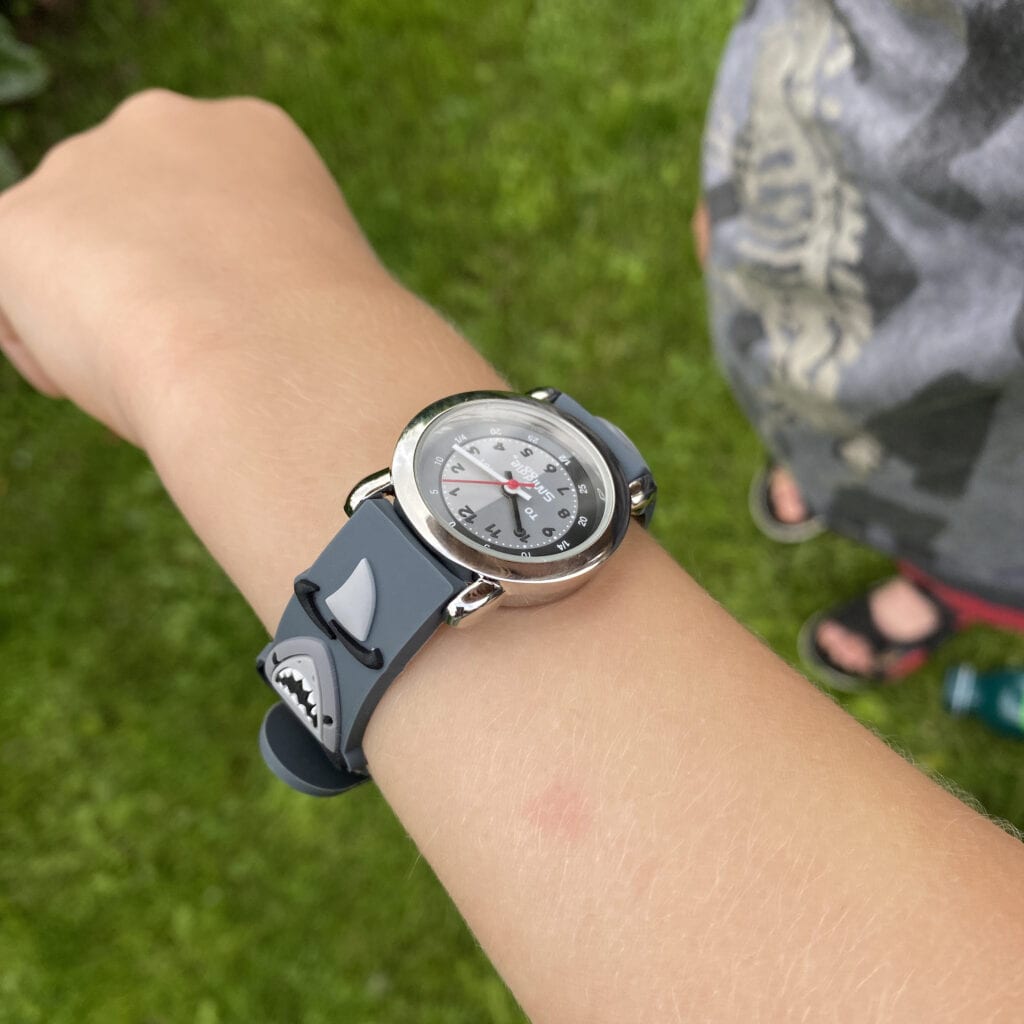 The Budz collection is available to buy in-store, or if you don't feel comfortable visiting at the moment online too.