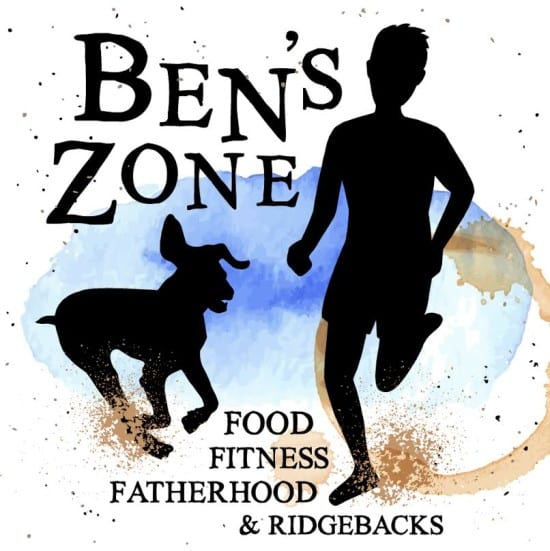 Welcome to a weekly feature on my blog – Ben's Zone. Written by husband… Ben. A foodie, coffee obsessed, ex-smoking, ex-drinking and Ridgeback loving Dad. Who is also seriously into his fitness.  You can find him on the blog (most) Sundays. Enjoy 🙂
---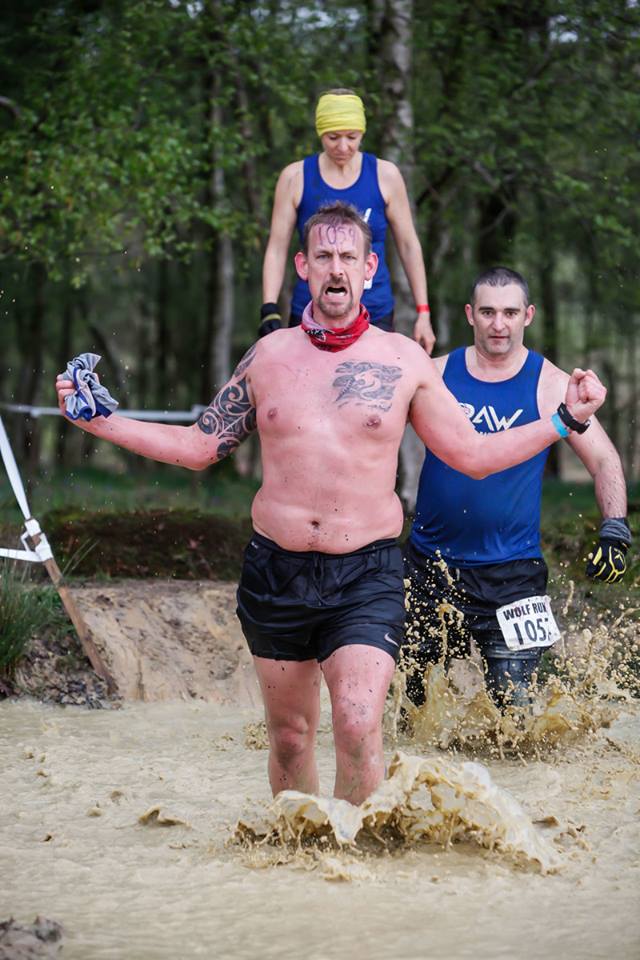 Spring Wolf – Pippingford Park Review
I've done a Wolf run with friends before and had a great time. The only downside for me is that it's based up on the Midlands. I have family in that golden land but the bulk of the RAW team (my racing team) are down near Hastings so it's a bit too far for them to come for a single race (other than Tough Guy, but there are different rules where TG is concerned). I wanted to do another Wolf run so much that I'd toyed with the idea of going up and doing one solo. When I checked though, it wasn't necessary, the Wolf run have decided to make a trip down South and put on an event at Pippingford Park in East Sussex. Pippingford is military training land and so boasts some excellent terrain, it's easy to get to from most of the South East and has hosted some really excellent events. The Wolf team could not have chosen a better venue. As soon as I found out I picked up the RAW hotline and got a team together.
I had some pretty good memories of Wolf, excellent course, brilliant atmosphere and immense organisation, which is good as the midlands events are huge. Waves run all day long over a 2 day period where literally thousands of people go through the course. Would the Southern Wolf hit the standards of the Midlands event? Read on.
The first thing to note is that the organisation for the Pippingford Wolf is much the same as other Wolf events, you can get an early bird discount if you are in the first 10% of entries (which you need to be quick to get) and you can get a discount if you book five people into the same pack at the same time. We booked really early and a lot of the team booked later on, the Wolf crew were really cool about booking us all on to the same wave so that we could run together.
Getting to Pippingford was business as usual. There's a logical place to park and a logical place to put an event village, everything else though, there are a load of options. I did hope that the lake swim would be included as it was one of my favourite parts of the last Wolf I did. The event village was a lot smaller than I remembered but I suspect this is because the Southern Wolf was something of a trial run. In the midlands the event has a solid gold reputation but down South it's not so well known and there are a lot of other good events around. While the village lacked the video screens of the midlands there were burger places, loads of toilets and (best of all) the Clif stand where you can get as many samples of Clif product as you like, for free. I have to admit I went to town on the Mountain Berry flavour jelly things. Registration was a bit painful. Race packs were being given out by last name and for some reason last name A – F had a line so long it reached right round the tent. It only took about 15 minutes to queue but even still, there's a list of people who entered, would it be so tricky to spot that there are about 10 times as many people with surname A-F than there is any other name? It's not the end of the world but it was not the slick Wolf run that I'd been expecting.
In every other aspect the organisation was great, the warm up was loads of fun, the course was well marked, there were loads of photographers around (though I know from experience that the photos are expensive). I would say that there were far fewer people at this event than the last Wolf I ran, so it wasn't like the infrastructure was being strained, but it still flowed really well.
What I loved about the last Wolf was superb quality trail running with natural terrain used to the fullest and I got that in spades. It would have been an easy win to use the hills at Pippingford to destroy runners but they held back from doing this. There was some hill work but not enough to grind people down or get boring. This is another real strength of Wolf, it can be tough but it's also really accessible to everyone, it attracts a regular OCR crowd and also a ton of people looking to have a laugh with their mates, that means the event has to be pitched just right which is no easy thing, as ever, the Wolf pulled it off perfectly. For the 'OCR Community' there were probably not enough innovative obstacles and rigs but, frankly, my idea of hell would be to be stuck in a lift with those people. There were some traditional obstacles at Wolf, such as monkey bars and large climbing obstacles and these were fun, but they did not overtake the event. I did notice that a lot of the marshals had come down from the midlands to man the obstacles, I can see why they'd do that, the midlands team run a great event and it makes sense to bring them down.
Yes, there were lake swims, two in fact. The first one was preceded by a super slide. The slide into lake is not unique to the Wolf but man alive is it fun! The first lake swim, for some reason, was much colder than the subsequent water obstacles and indeed gave me the mother of all ice cream headaches, c'est la vie I suppose.
The atmosphere throughout the race was brilliant. We ran together the whole way as a team and that's always going to make the day special but in general there was a good feel to the event. The Wolf is not timed and for me it crystallised something I have been thinking about for a while. I didn't get into obstacle racing as a competitive thing and the more I run, the more I find that the competitive events are really not my style. I'll run the European championships as I've qualified (and paid for the flights) but I'm not going to take a competitive approach again. Enjoying the experience of running the obstacles with mates was what drew me in in the first place and I think I lost sight of that a bit but running the Wolf has reminded me of what I enjoy about obstacle racing and it's not timing chips and rigs. I've also noticed that the team putting the event on can make a major difference to the atmosphere and experience. Just like a favourite like Muscle Acre it's clear that the Wolf team have really got it sorted, even the water stations had the tunes pumping out. It all made for a super fun event.
In conclusion, yes, the Wolf down South is just as much fun as back in the midlands, the atmosphere, obstacles and use of terrain are equally good. All we need is for the flawless organisation and infrastucture to come down with the obstacles and we'll have the full package.