Welcome to a weekly feature on my blog – Ben's Zone. Written by husband… Ben. A foodie, coffee obsessed, ex-smoking, ex-drinking and Ridgeback loving Dad. Who is also seriously into his fitness.  You can find him on the blog (most) Sundays. Enjoy 🙂
---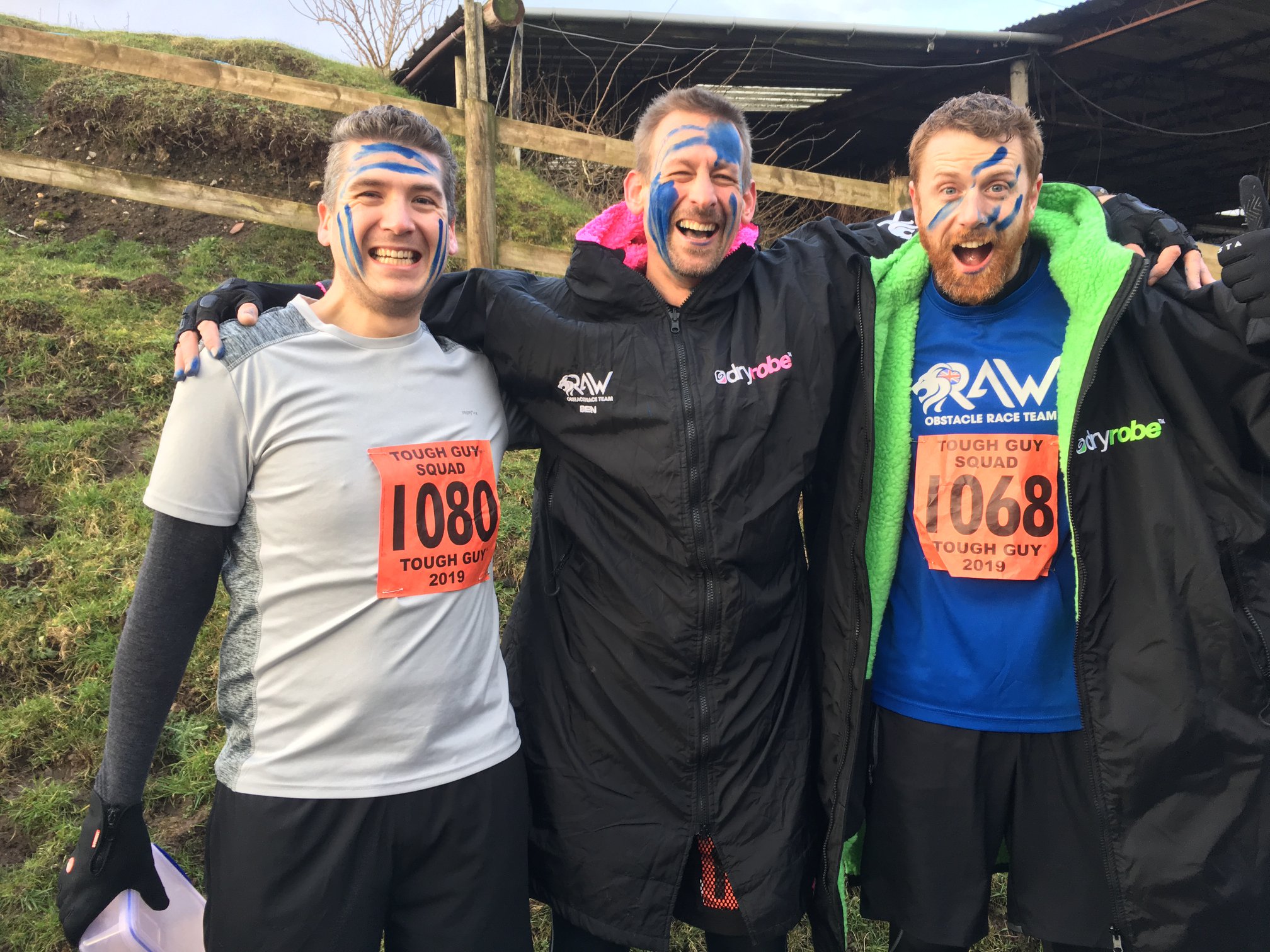 Tough Guy 2019 Review
As I write this my hands hurt, my feet hurt, my legs and back hurts and I'm just starting to get warm again nearly 24 hours after the return of the full Tough Guy for 2019. In 2017, Mr. Mouse, the enigmatic ringmaster of Tough Guy had become disillusioned with the world of OCR and had declared that year to be the last Tough Guy ever. It turned out that neither Mr. Mouse, nor the Tough Guy faithful wanted things to end, and so last year we had the Mudathon, which was like Tough Guy but wasn't Tough Guy.
Knowing that his work wasn't done, he asked the runners what we wanted and the answer was clear, Tough Guy, as it was but without the insanity of 5000 people running at the same time. So Tough Guy came back, some people got upset about that, saying that they felt cheated that the last one turned out not to be the last one. Those of us with common sense ignored those people and got really excited about going back once again to the best horse farm in all of Christendom.
And there I was, yesterday (last Sunday, but yesterday at the time of writing this) morning, standing on the hilltop with my team once again, preparing to run Tough Guy. At times I was literally overflowing with joy. I don't know why, but Tough Guy has an emotional effect on me like no other race. I've spoken about it being a crucible before, and I stand by that, but as the years have gone on and I've run with my team more closely, there is an aspect of fellowship that has emerged that adds another, special dimension for me. We seemed to be standing up there a long time, but then, that is always the way when waiting to start. Once the start came, however, everything slotted into place nicely. I set off at a nice easy pace, blue smoke streaming and soon found my RAW comrade and running partner, Mike 'Dirty Mike' McKie.
I was expecting to see the same course as had become so familiar in previous years but I have to admit to being surprised on that score. All the old favourites were there, including the return of the infamous hill slaloms, but often the order and layout had been changed up. This worked for me as I found the experience familiar and yet not boring. There did seem to be more stuff out there as well, extra loops on the country miles for a start. Definitely there were areas of the killing fields that I am sure I had not been to before.
The obstacles were, as ever, slightly rickety in parts but massive in scale. It's easy to forget, if you have run Tough Guy a few times, just how massive and unique the killing fields are. We got the full experience yesterday, from the Dragon Pools, through the lollypop heads and even with some new stuff that I am sure I have not seen before. I don't think the electric was turned on, but if I am honest I always found the electric stingers a bit superfluous anyway. Compared to crippling cramp and hypothermia, an electric shock (which feels like a punch in the arm) isn't too scary really.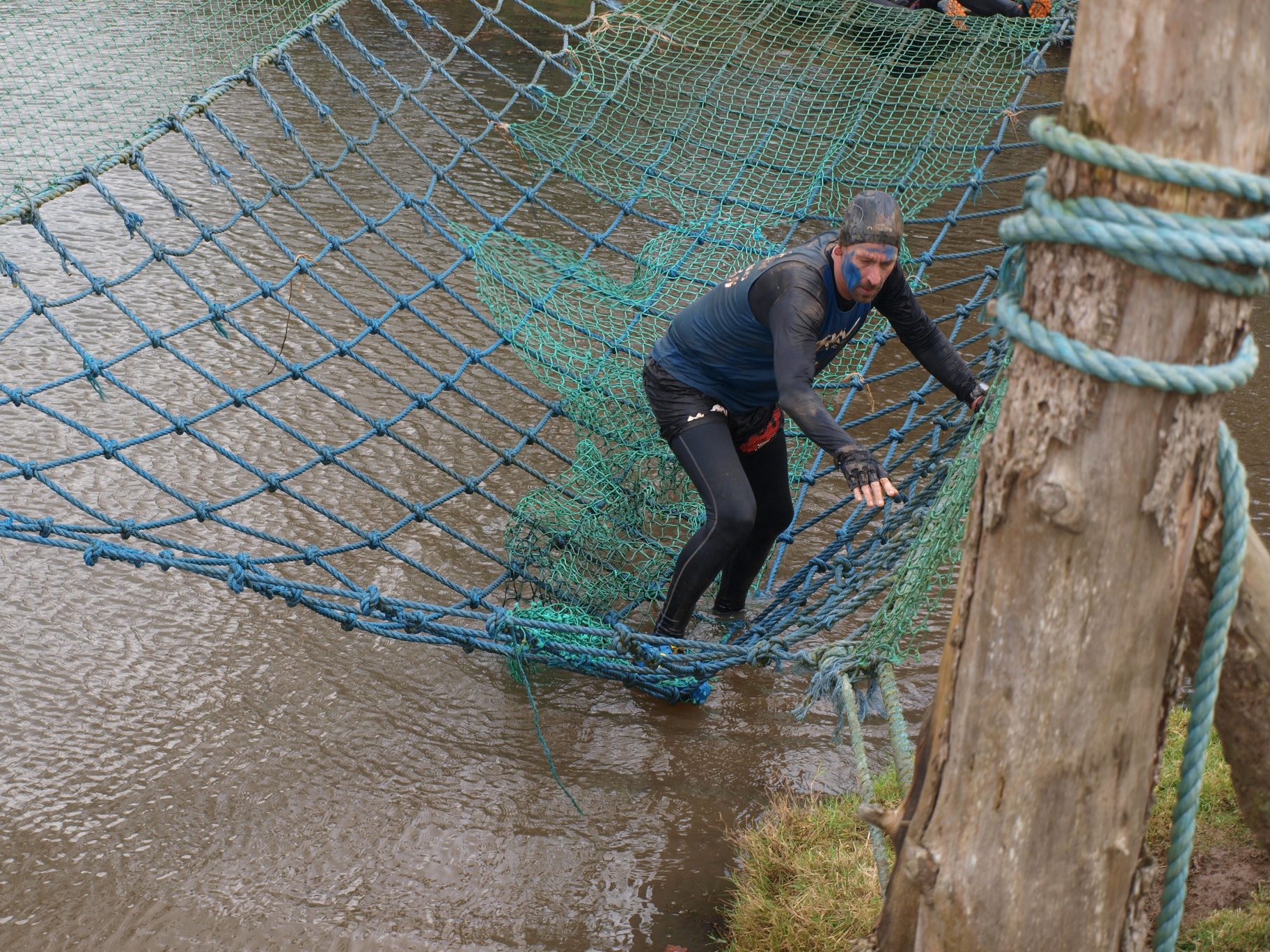 I staggered in at just over the 3 hour mark, I managed to wipe my Garmin accidentally so I am not sure how much over 3 hours, but it doesn't matter. Just like every year I came through physically destroyed and feeling elated, almost cleansed. We have a full proper Tough Guy back but as it is now strictly limited to 1000 runners it's an experience that is fun, intimate and shared with like minded folk. The sheer immensity of the crowds in my first Tough Guys was an intimidating experience and it's simply not like that now. Once again, it's the best, most mentally challenge winter survival race I know of. It's a course that punishes you if you take it for granted and rewards those who commit fully. I can't imagine my January without Tough Guy and I'm glad that it's back in its true form.