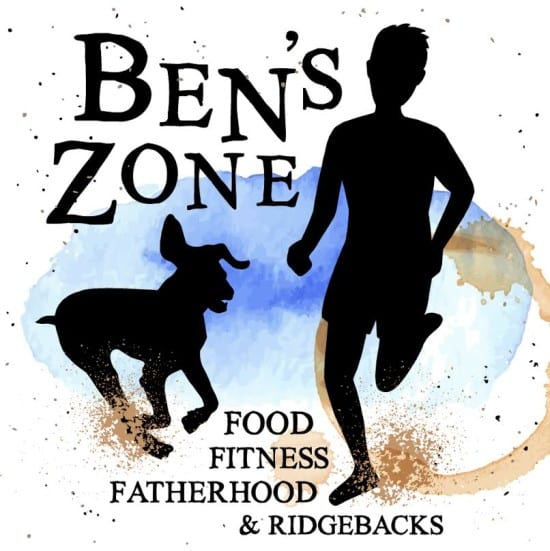 Welcome to a weekly feature on my blog – Ben's Zone. Written by husband… Ben. A foodie, coffee obsessed, ex-smoking, ex-drinking and Ridgeback loving Dad. Who is also seriously into his fitness.  You can find him on the blog (most) Sundays. Enjoy 🙂
---
Farewell to the Horse Farm – The Last Tough Guy January 2017
*Editor's note: If you haven't read one of my husband's blog posts before or have no idea what Tough Guy is, Tough Guy is an obstacle course race based at a horse farm near Wolverhampton run by a man called Mr. Mouse – you can read more in this post. It is thought to be one of the toughest obstacle courses in the world, and includes a 15k cross country run combined with crazy obstacles that include electrocution, ice water, a killer hill which you have to run up and down 9 times, as well as an obstacle called 'the torture chamber'. Run in January, one of the biggest challenges is to not get hypothermia (my husband did get this the first time he ran it), and 40% of starters do not finish the course. This year is the third time my husband has run the race and it was announced that this year would be the last year the race would be held.*
It was late September when I heard the news. After months of Facebook posts about new obstacles and an ever tougher challenge, out of the blue the word went around that the 2017 Winter Tough Guy would be the last ever. I was bereft. As I've talked about before, Tough Guy is not an obstacle race, it's a crucible in which to find one's mettle and despite the cold and the fear and the pain, it's one I'll throw myself into year after year. I'd harboured dreams of bringing Logan and Aria to that horse farm near Wolverhampton so that they too could stare their fears in the face and smash them down, but it was not to be. Tough Guy is the work of a man we call Mr. Mouse, eccentric in the way only the English can be, irascible, enigmatic, brilliant and he had had enough. He'd seen Tough Mudder rip the idea off wholesale, he'd seen Spartan races take his idea, suck the joy out of it and package it as a global consumer brand. Obstacle course racing is now a commercial enterprise. I don't blame him, but I felt angry that something I held so dear was to be taken after only 3 years.
A lot of people clearly felt the same as there were around 8000 people (usually around 5000 run the race each year) who arrived to put themselves through the mill one final time last Sunday. Let's get the practical stuff out of the way. The traffic was a mess. My parents live 20 minutes away and it took Mum and I an hour and a half to get parked. Yes, my Mum watches me at Tough Guy, yes, I'm nearly 40 , and yes, I feel the onset of tears of joy as I come into the killing fields and see her cheering for me, ok?
The start of the race was equally mad. Registration was simply insane and to get everyone through they had to delay the start by 45 minutes. By the time the start did come aggression levels were peaking and despite efforts to keep people contained in waves, fences were smashed down as wet necks tore for the start line. Which meant instead of people running in a staggered start like they should have, thousands of people burst through at the same time. Likewise each obstacle and choke point became a car park as what is normally one of the biggest courses in obstacle racing heaved under the weight of 8000 people. The queues for each obstacle were crazy and your body temperature would plummet as you waited. It was hard, the bits of Tough Guy that are traditionally difficult (the hill slaloms, gurkha steeplechase) became torture.
My strategy was to get on the gas from the start and get to the obstacles first, but for the first part of the race I needed to stay with a team mate who was nervous on his first Tough Guy. After getting him through the hill slaloms we agreed to part company and I picked up my pace. I was just coming out of Big Bear Wood when I caught the rest of my running team and stayed with them for the duration. Notably the dragon pools where the dreaded underwater tunnels reside were closed, according to the marshals there had been too many people taken out with hypothermia for that part of the course to be deemed safe. From what I saw this was a wise decision, there were a lot of people looking in a bad way that day. Eventually my team and I came over the line after about 4 hours 15 minutes. It was the hardest Tough Guy I have ever done, harder by a country mile (tough guy pun!) than my first. I was utterly ruined after.
So was it a huge mess then? Probably. Should Mr. Mouse have done a risk assessment of the number of people and some such? A business probably would. Tough Mudder probably would. Spartan races definitely would and probably increased the cost accordingly. But that's the difference you see. Those races are businesses, their raison d'etre is to make money. Tough Guy is not a business, Mr. Mouse is not a businessman, he is a man who offers you a place to test yourself, a place to find yourself and this year, for the last time, 8000 people chose to look into that darkness. Yes, it was crowded and bonkers, but to see the Belgian guys, the mighty German contingent and to see the sky shot blue with the smoke from team Raw (my running team) as we tore onto the start straight made it all worthwhile. We do this because we love this and in doing this Mr. Mouse gets enough cash to keep his horse sanctuary going for another year (though I'd expect when you factor in the time he and his family spend organising TG I doubt the numbers really add up). And then it was over.
Walking off the farm for one last time, through the messiness of the cold and shakes, it seemed unreal I'd never be there again. Later that afternoon I watched a number of Facebook posts start to detail the implosion of a UK obstacle racing organisation amid claims of mismanagement of money and various other acrimonies. I understood why Tough Guy didn't want to be part of that.
Then on Wednesday there was an email, written in his usual, near inscrutable, delphic style, Mr Mouse confirmed that Tough Guy was dead but that something new could rise. An event given back to the racers (Orunners as he calls us) for us to run, for charity not profit. A clarion call to the people who go out there to bring people back to that horse farm and let them test themselves once more. What it actually means I don't know, I only ever understand about 30% of any email from Mr Mouse but I saw enough to think that perhaps, it's not all over, and that alone, was good news.