*This is a collaborative post & contains affiliate links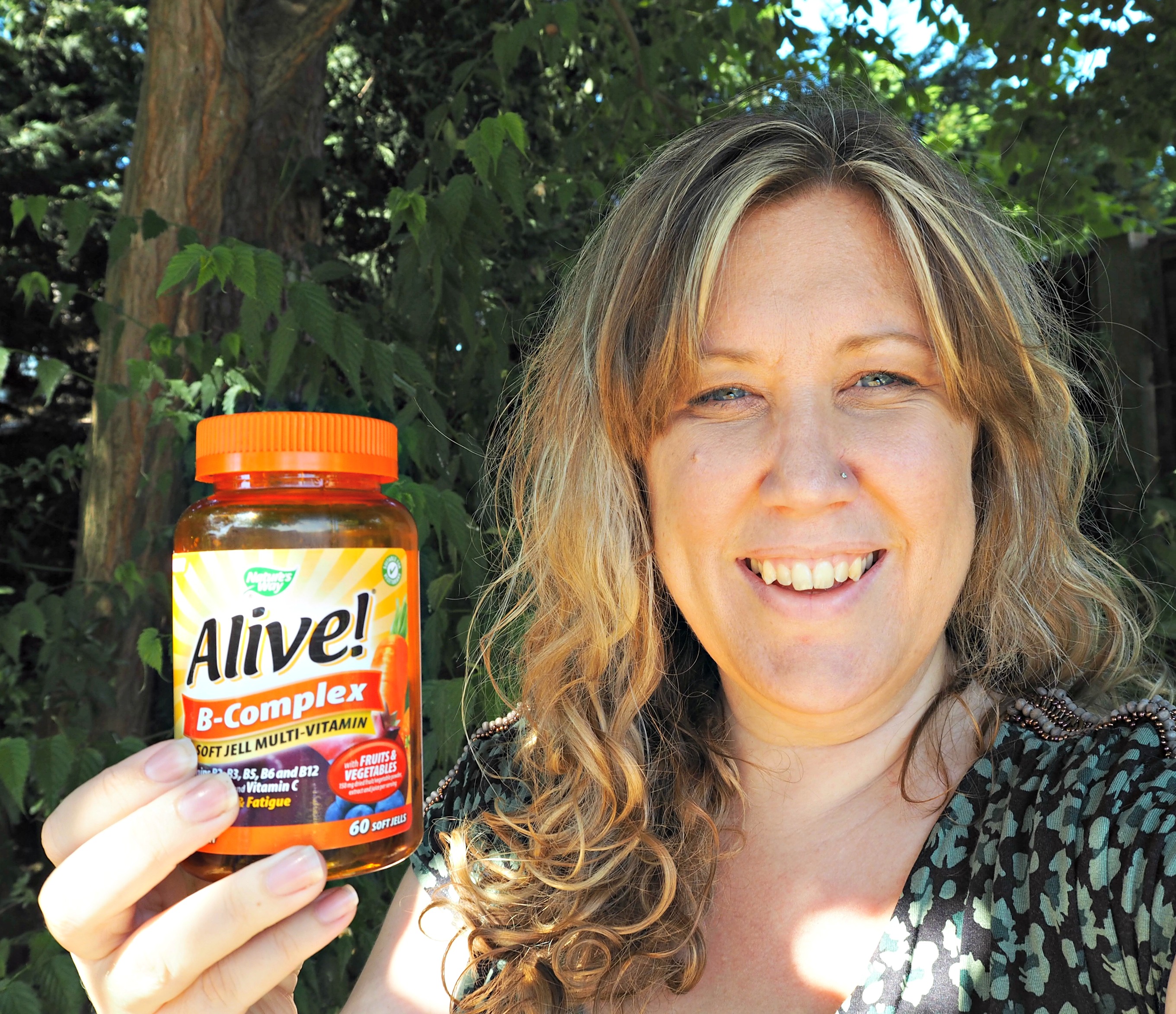 How to Stay Healthy this Summer with Alive!
As most of you will know I have been quite poorly following Bodhi's birth last month which resulted in a ruptured stomach ulcer when Bo was 9 days old. I have a follow up endoscopy in a few weeks, but I am also working on recovering from anaemia after a blood transfusion. So, for me, this summer for me is all about getting healthy.
I'm not a parent who dislikes the summer holidays, I actually look forward to them and spending time with my children. I love the days out, the sunshine and the simple cuddles in the morning when we don't have to rush anywhere. But self-care as a parent is also important during this busy time.
Taking the time to keep yourself healthy makes you a better parent. For me, as a breastfeeding mother recovering from two surgeries this is even more paramount. I also want to have the energy to enjoy the big and the little things that summer brings.
Walk, Swim & Embrace the Summer
I'm so over the 'are you bikini ready' diet message. Aren't you? If you want to wear a bikini, wear one. Get in the pool, or the sea with your children and embrace life. They will remember the fun and the giggles, not what you look like.
I am a firm believer in walking. On a normal day I do 10-15,000 steps. In my opinion, it's the easiest and simplest form of exercise and you'll be amazed how many steps you can do on a day out or during a trip to the park. You can buy a pedometer for as little as £5, or get an app for your phone. You don't need an expensive watch to help you keep track.
Small steps can make a massive difference and is great exercise for your children too.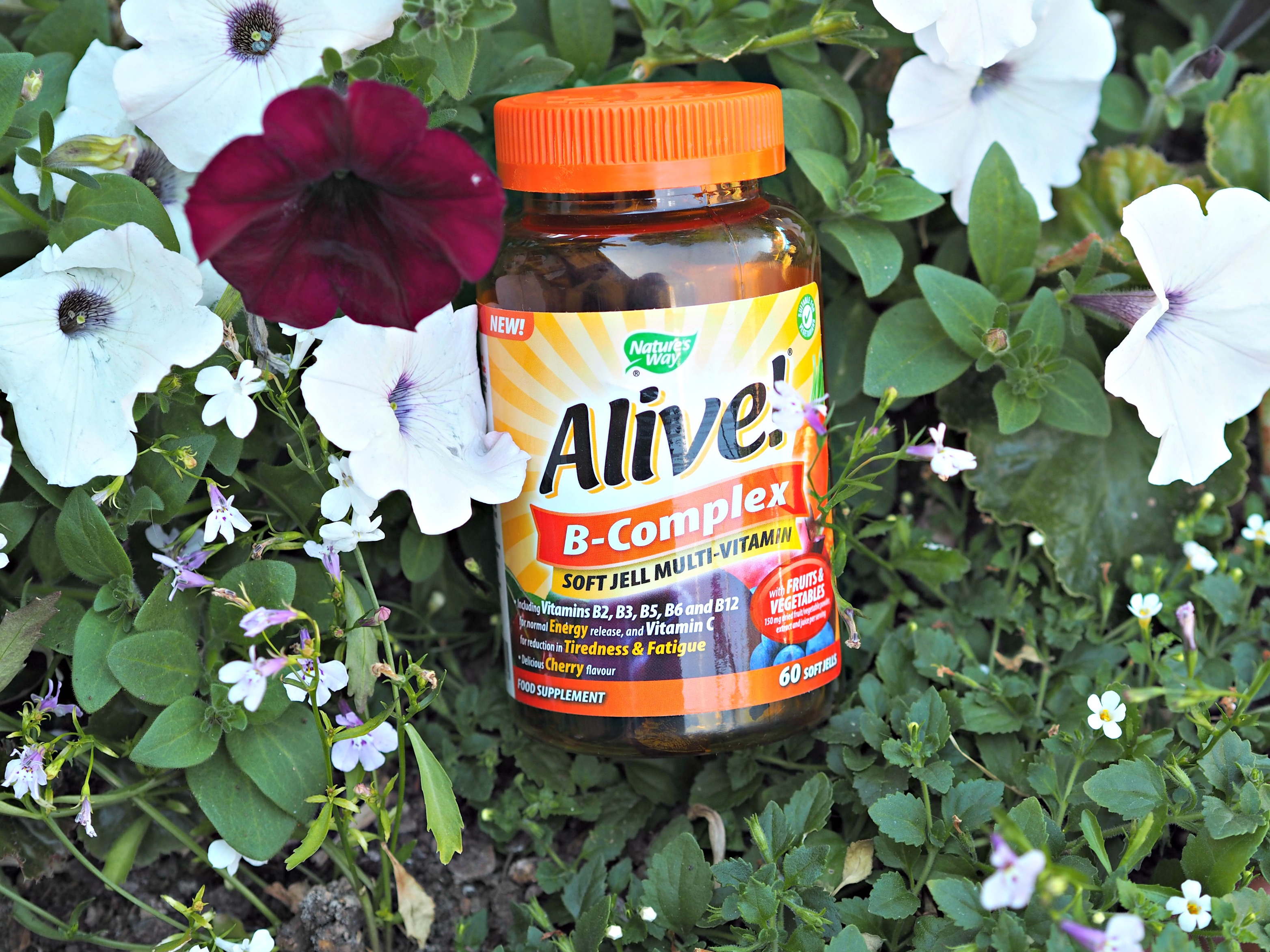 Boost your Vitamin B Intake
Being anaemic, this is particularly relevant to me. Did you know that Vitamin B helps boost your iron levels? I didn't until recently. It also assists your body in converting the food you eat into energy. Another plus as being anaemic makes you very tired. And let's face it, I think most parents feel permanently tired so we could all do with a little help!
If you're like me, you also want to make the most of the summer with your children, enjoying the time with them while they are still small. Alive! Vitamin B-Complex Soft Jells are great for this as they contain the full B-Vitamin Complex to support normal energy as well as Vitamin C to help reduce tiredness and fatigue. Sounds fab to me! Here are some other great things about them:
Alive! comes complete with a unique dried blend of 26 Fruits and Vegetables

Alive! Soft Jells are deliciously fruity, and are made with only natural fruit flavours.

Alive! Vitamin B-Complex Soft Jells come in a great-tasting natural cherry fruit flavour

Alive! is also suitable for vegetarians

Alive! Vitamin B-Complex Soft Jells RRP £14.99. They are available from Holland and Barrett and are currently on offer direct from Nature's Way for just £9.99. You can find out more here.
Alive! are also offering all my readers free shipping worth £3.50 on any single packs of Alive! Soft Jells: simply order through Nature's Way and use the code FREESHIP at checkout. Offer ends 31st August 2018.
Eat in a Balanced Way
There was a time when I used to eat really poorly on holiday and would always come away having put on weight. Now I try to eat in a more balanced way. For example, I love a barbecue but they really don't have to be unhealthy – grilled meat or fish & fresh salad are perfect for warm days and if you get inventive with marinades and use different ingredients, they can taste great too.
Swap an ice cream for an ice lolly, or at the beginning of each week make up a fresh fruit salad and keep it in your fridge. If it's there your much more likely to make a healthier choice and eat it.
Get out in the Sunshine
Ok the British summer doesn't always agree with this! But we have had the most amazing weather this past month. Don't forget your sun cream of course, but vitamin D is essential to our well-being. I've written about Vitamin D on this blog before and all of my children are on supplements, even my newborn baby. But of course the most natural form of Vitamin D is the sun, so make a vow to get out more this summer and your body will thank you for it.
Have a Treat
Life is for living. My children & I make it a mission each summer to have an ice cream from an ice cream van for example. If you eat in a balanced way, there's no reason why you can't enjoy the odd treat and in my opinion sprinkles or a flake are obligatory!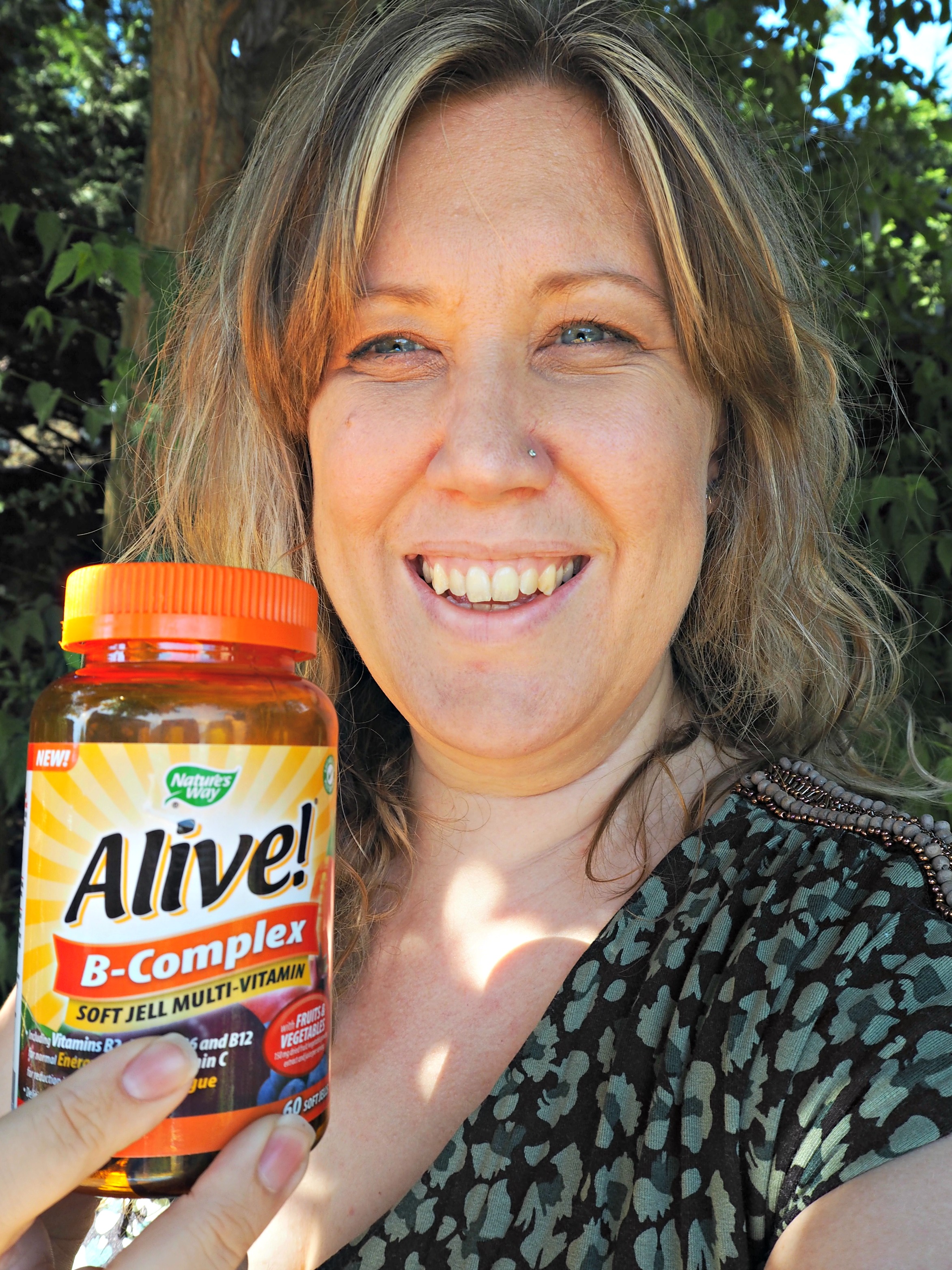 Drink Water
Anyone else struggle with this? I totally do, especially on days out, when it's so easy to get dehydrated. Ensuring you drink enough will make you feel great, makes your skin glow, and is so good for your body. If you struggle to fit the water in, here are some tips to help you drink:
Get an insulated bottle that will keep your water cold, water always tastes better cold doesn't it?
Set reminders on your phone to nudge you to have a glass of water.
Or if that doesn't work for you, there are some handy water bottles on Amazon that have lines on that tell you to drink water by a certain time in the day in order for you to keep up your intake.
Here's to a healthy and fun filled summer!