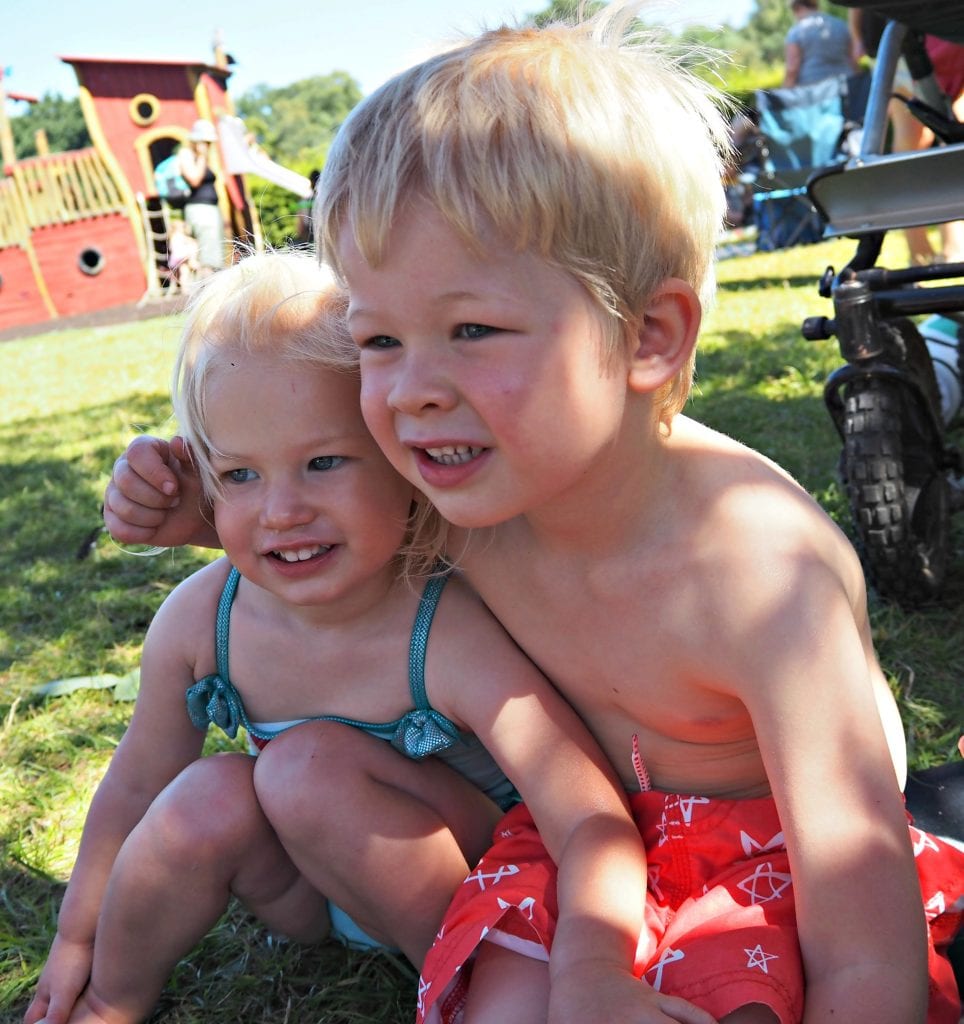 Why Do Some Parents Hate The Summer Holidays?
I've been thinking about writing this post for a little while now, but have been in two minds as I know people have quite strong feelings on the subject. But let's talk about the school holidays, in particular the summer holidays. Why is it that some parents seem to hate them?
As soon as they started in July,  it wasn't long before my Facebook feed was awash with parents complaining. There were memes aplenty being shared and people wishing that their children were back at school already. And this theme seems to have continued as the days have passed.
I think I'm bucking the trend, because I am totally loving the summer holidays. We're having a blast! Now don't get me wrong, there have been days when I have found myself tearing my hair out, and shouting far louder than I am proud of. Days when if I found Lego stuffed in another area of my house I might just explode. But taking those things into consideration, all in all I have just loved having this amazing time with my children.
Maybe I have a different mindset. Being told you can't conceive naturally and facing the idea of not actually being able to have children does that to you. Logan starts school this September and I just want to grasp him with both hands and hold tight.
I know in some ways I'm lucky, the work that I do is freelance, so I don't have to worry as much about childcare. I slot my work around my children – but it has meant that I have worked a lot of evenings in the holidays so far. It means I haven't had childcare to take into consideration, and I know a lot of parents don't have jobs that are as flexible.
I also don't have children that struggle with going out on in public or with a lack of routine. I have a friend whose son is autistic and I know the lack of routine in the summer holidays is hard on him. I can cart my two everywhere with me and for that I am also lucky.
When I think back to my childhood, some of my favourite childhood memories are from the summer holidays. Days out, playing with friends, going to our local splash park sometimes days in a row with our cousins, I know now because it was free. I just loved them. We didn't do expensive things, my parents couldn't afford them.
So far, this holidays while I have spent money on a few of days out. We have mainly spent our time doing activities that are free or low cost. Trips to the park, picnics, activities at our local library, local fun days where they have had free bouncy castles and circus activities, a trip to the beach, baking cookies at home, playing with cheap airplanes bought on Ebay, paddling pools and Lego projects. Wherever possible we've taken a picnic with us, rather than eating out. We've had the odd ice cream on some days out, but not every time.
I've loved watching my children have fun doing simple things, the time bonding together, the extra cuddles. not rushing around in the morning and having snuggles in bed.
Yes, I don't have to worry about juggling work and I know it is harder for those that do. But don't forget these are some of the best days of our children's lives and they'll be over before you know it. When you think you might want to open a bottle of wine at midday, pause and just appreciate the little things. The small moments of joy and sunshine. The giggles and the paddling pools because a summer will come when they don't want to do those things with you anymore.