*Please note this post contains affiliate links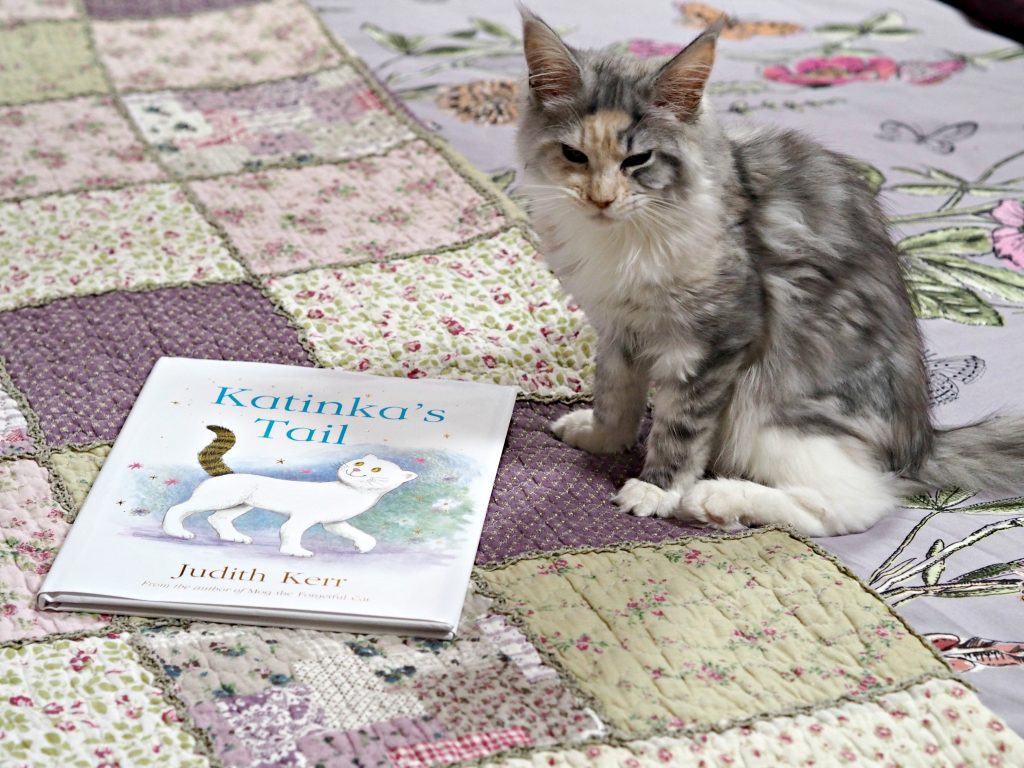 Katinka's Tail by Judith Kerr
32 Pages
Illustrated by Judith Kerr
Children's Stories
Harper Collins Children's Books
Age range: 3-7 years
We are really big fans of Judith Kerr OBE is this house. I think The Tiger That Came To Tea might be one of my favourite books to read with the children. I have also written about how her book Goodbye Mog helped my son to come to term with the loss of our cat a couple of years ago. We loved the Mog Sainsburys' Christmas ad in 2015 and promptly bought the book to accompany it. Which I have put below for you to watch because it's that good!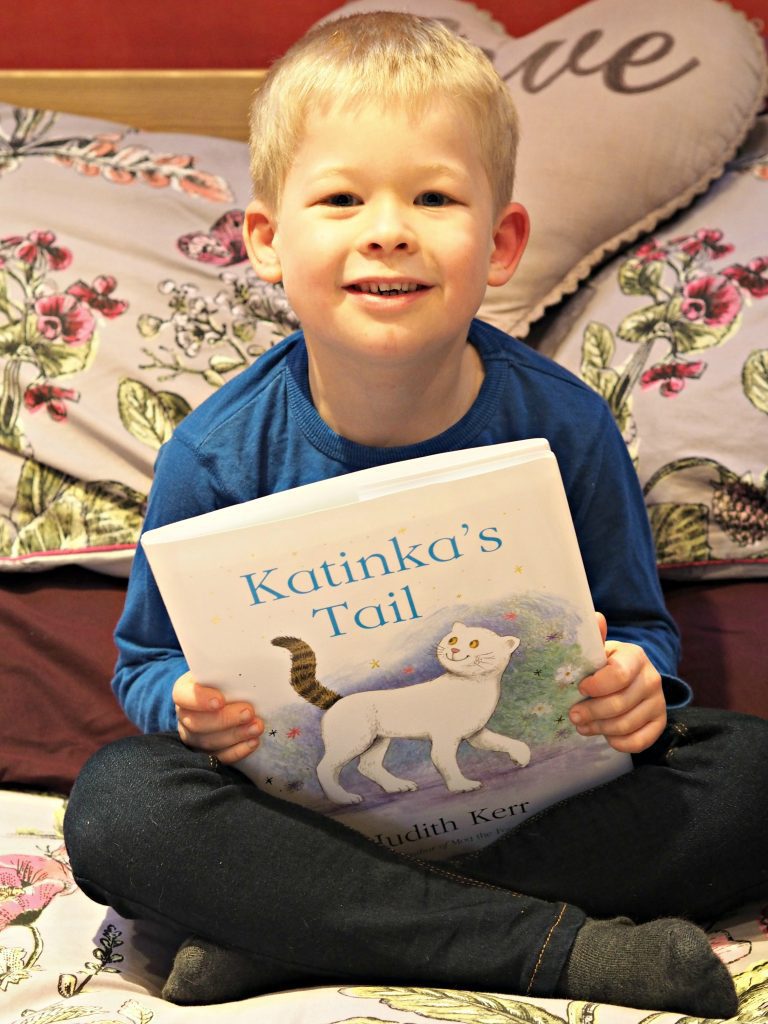 So, we were all super, super excited to be sent Judith Kerr's latest release – Katinka's Tail. Including our kitten Sparkle who couldn't wait to be included in story time too. None of us were disappointed by the book in the least.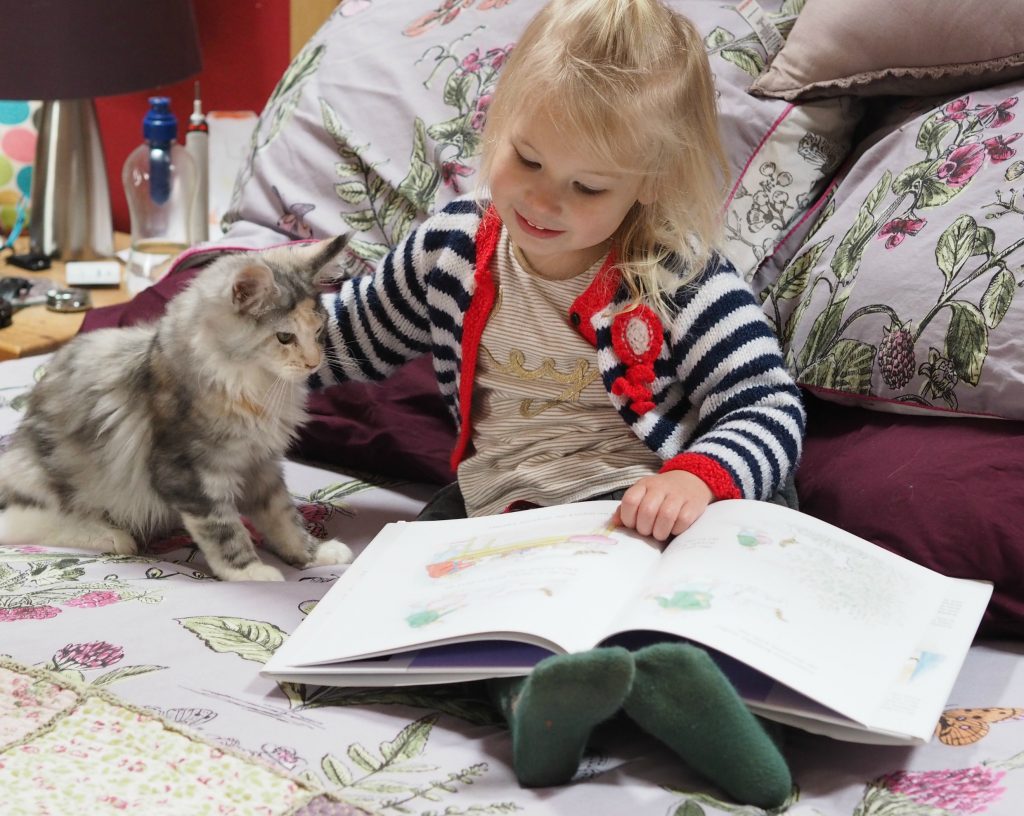 Judith Kerr has once again written her magic and created a wonderful book about the charm and relationship between owner and cat. My son is such a huge fan of cats and so her books always totally capture his imagination.
Katinka's Tail is a story about 'a perfectly ordinary pussycat' but she has a very different tail. A tail her owner thinks is ordinary if a little different until one amazing, magical evening when everything changes.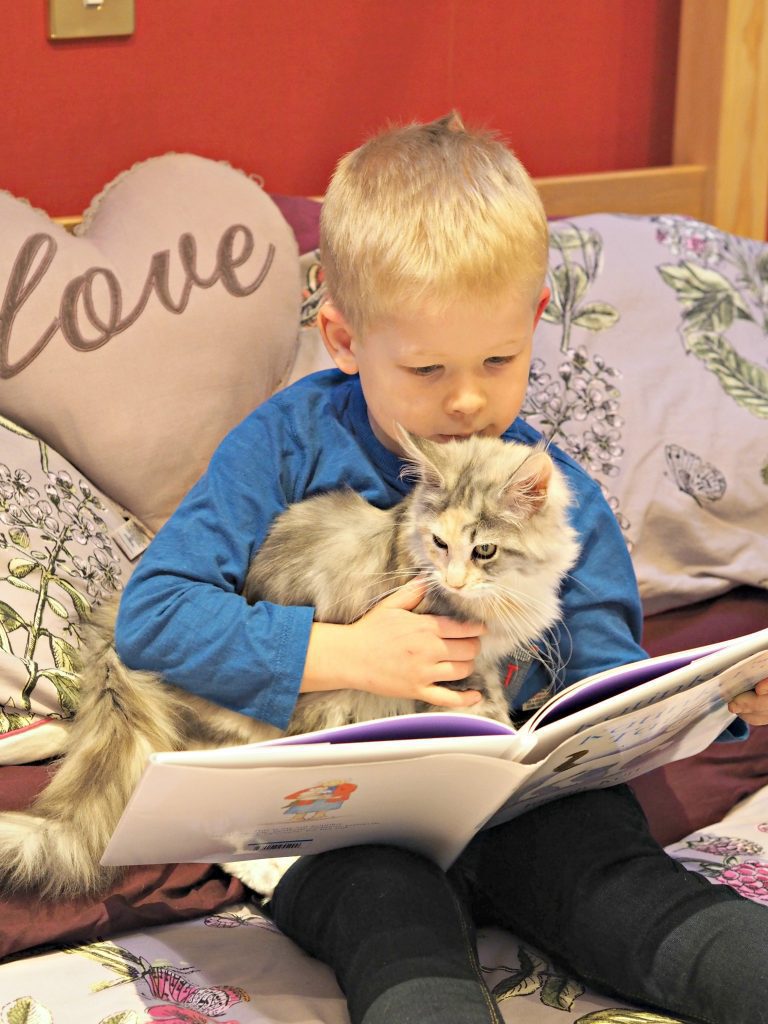 What I like about Katinka's Tail is how it also talks about differences. Perhaps Katinka's Tail isn't so ordinary, but that doesn't matter as it's a wondrous and magical thing. Something that is to be celebrated. I love the sense of enchantment that Judith Kerr has once again created in her story, accompanied by her fabulous illustrations. With added gold sparkle which finishes off the book perfectly.
The children loved the story and learning all about Katinka's tail. We talked about what was happening in the pictures as well as what was written in the narrative. We chatted about how cool it would be if our cat did what Katinka did and whether she might be hiding a secret too. We thoroughly enjoyed the story.
Verdict:
Once again Judith Kerr has delivered an enchanting children's book. Her love of cats and children shines through in her writing. Most definitely a new classic from this fabulous children's author. Another one for every child's bookshelf.
Rating: 5/5
Judith Kerr Book Giveaway
Because I think every child should own a least one Judith Kerr book, I am excited to share this giveaway with you. I have not one but THREE of her books to giveaway. One winner can win a copy of Katinka's Tail, The Tiger That Came to Tea and Mog the Forgetful Cat. Please enter below.
*Terms and conditions: One winner will win one copy of Katinka's Tail, The Tiger Who Came to Tea and Mog the Forgetful Cat by Judith Kerr. Open to UK entrants only. Giveaway closes on 4th December 2017.The winner will be chosen randomly and contacted via email. If the winner does not respond to the email in two weeks, a new winner will be randomly chosen.
**Disclosure: I was sent a copy of Katinka's Tail, provided the above three books for the purpose of this review and giveaway. I was also compensated for my time. However, as always all opinions are my own.