*Advertisement Feature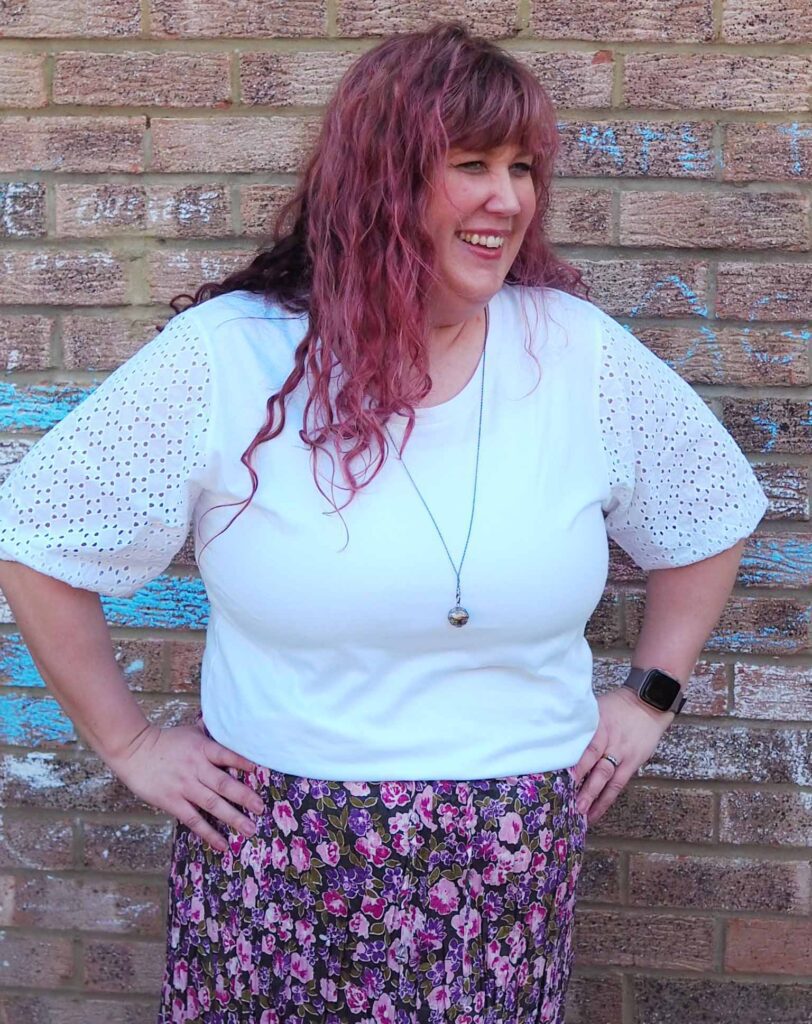 Spring is on the way at last (we'll ignore the recent snow!). It's probably one of my favourite times of the year, plus it's my birthday season. I love when things start to warm up, when there is blossom on the trees and the world starts to fill with colour once more. I also love saying goodbye to all of the layers of winter and updating my wardrobe. I am a big fan of colour, you can probably tell by my hair. We're also currently redecorating our house and I am in the process of changing it from neutrals, to lots of colours there too. The world should be filled with colour in my opinion.
Cotton Traders have just launched their spring/summer collection and I was keen to get a look at it and get excited for the warmer months ahead. My favourite clothes to wear are dresses and maxi skirts and their Melody maxi skirt featured here is absolutely fabulous. Such a wonderful floral print and it's really comfy to wear too. It's made of satin material with a crushed finish – no need for ironing always a win! It is also super soft and not scratchy at all.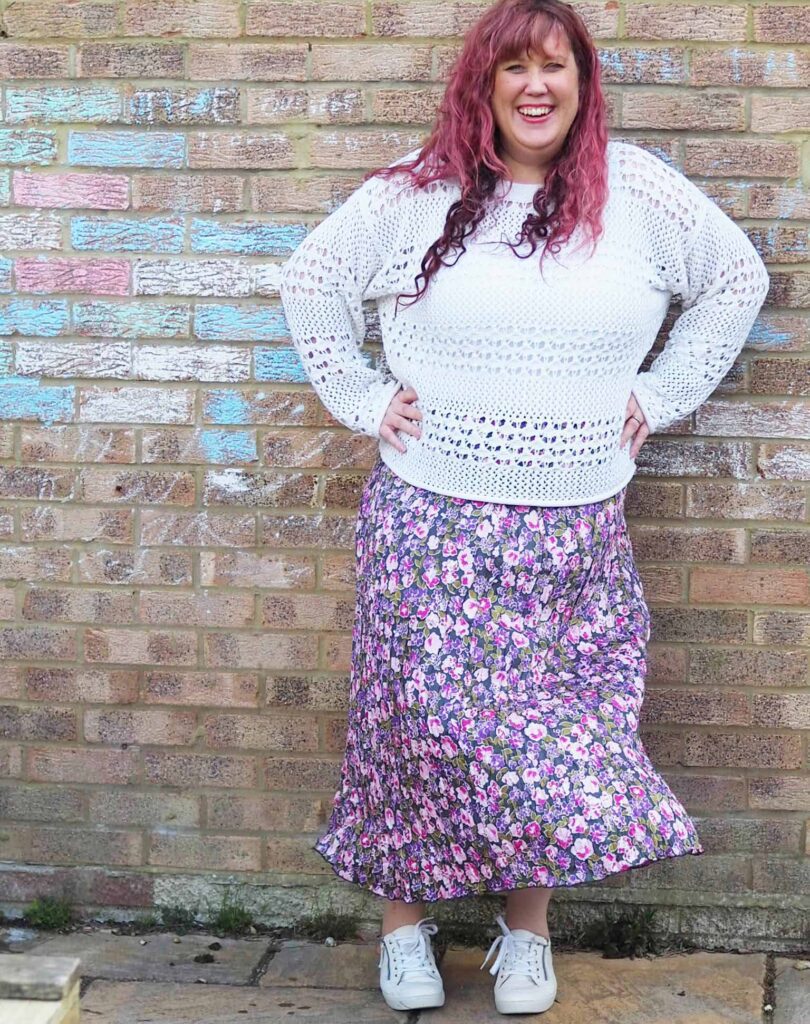 I am wearing Cotton Traders Melody Maxi skirt (18/20) and Joni crochet jumper (20)
In the photos above I'm wearing the Melody maxi skirt with the Cotton Traders Joni crochet jumper which is a great combination for those cooler spring days, the vest I am wearing underneath it is my own. You can pair with trainers for ultimate school run comfort and style. The crochet jumper would also look super with a jumper or a bold pair of trousers.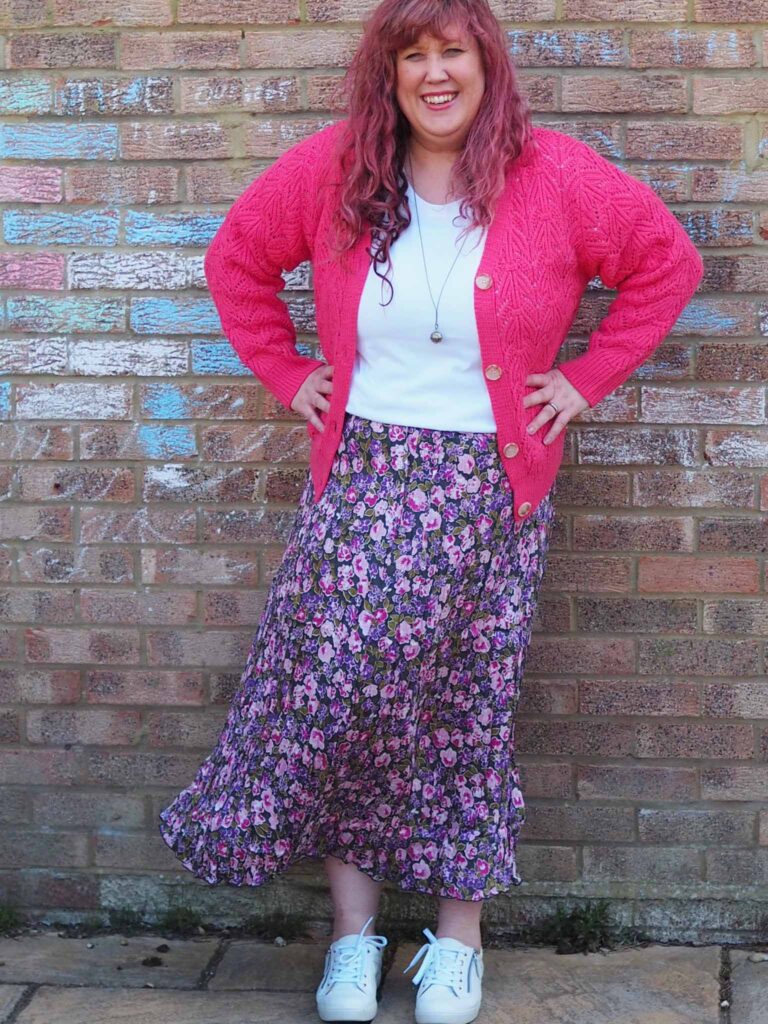 I am wearing Cotton Traders Melody Maxi skirt (18/20), Bella Broderie Sleeve Scoop Neck Top (20) and On Point Pointelle Knitted Cardigan (20)
To change up the look, layers are great for changeable weather, here I have the Bella broderie sleeve top, see the top photo for the gorgeous broderie sleeve detailing. The cotton is really soft and it's one of those pieces can dress it up or down. For a pop of colour, I have added the deep coral pointelle knitted cardigan. The knit is very pretty and detailed, it almost looks like leaves are on it, as well as being so cosy and soft.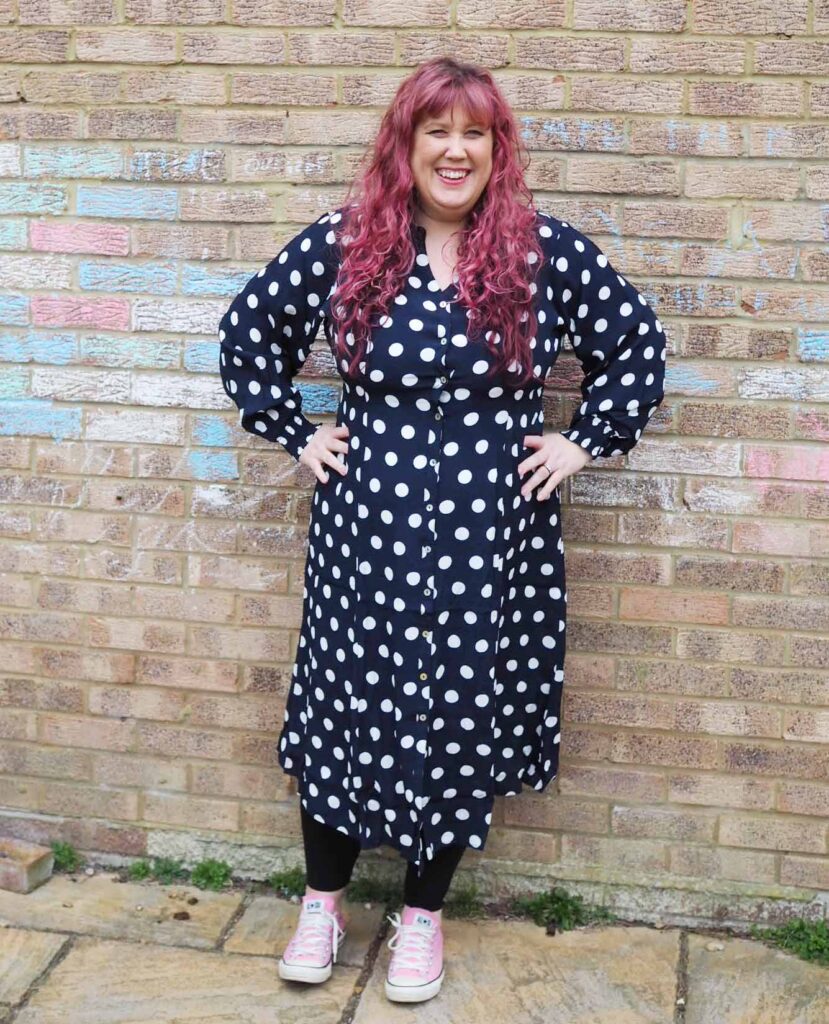 This navy polka dot dress was featured in my Mother's day gift guide. It's also a great piece for spring, it would look great layered up with the pointelle cardigan. I'm wearing it with converse here, but sandals, pumps or heels would equally go well and change up the whole tone of the dress. I have listed all of the sizes of the items I am wearing, but I have found Cotton Traders sizing to be very true to size.
What do you think do you have any favourites? The maxi skirt I think has to be mine, such stunning colours and print. I can see it getting a lot of wear this spring/summer, the cardigan will also be great for wearing with summer dresses.