*AD – features gifted items and also there are some affiliate links included
Mother's Day is fast approaching and what is exciting is that for the first time in two years we will be able to celebrate it together. It's on the 27th March in the UK, if you need to add the date to your diary. I think for surviving two years of a pandemic and a lot of Mums have been home schooling through it a lot of Mums need a special shout out.
If you're looking for some inspiration, hopefully I have some ideas here for all different types of Mums to help you get that perfect gift this Mother's Day.
Myri Personalised Necklace
Jewellery is absolutely always a winner. I love jewellery and accessories can always transform an outfit. Myri Personalised make beautiful personalised pieces that make for gorgeous gifts. This piece here is an initial necklace in gold, which can come with a chain of different lengths, which I always like in necklaces as I often like them longer. It's 18k gold plated and you can have it engraved with an initial of your choice.
Shop for personalised necklaces at Myri Personalised
Asda Photo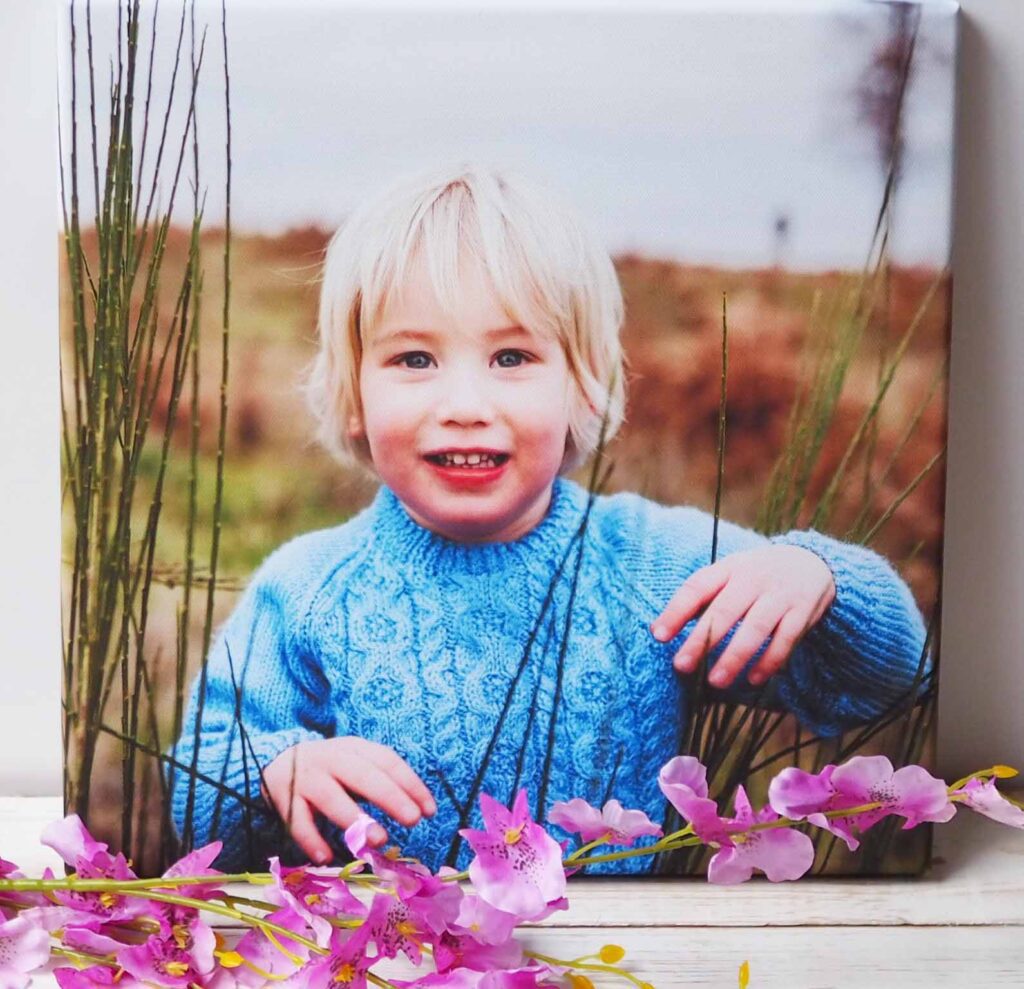 Another amazing gift is a photo gift. With photos all being digital now, so often we don't print off the good ones enough and they hide away on our phones or our laptops. Asda have a great, high quality photo site where you can get gifts at really affordable prices. Here I have a photo canvas of my youngest son to hang on the wall (the youngest always ends up with the least pictures don't they!) and below is a beautiful personalised cushion. The photo actually doesn't do it justice as the cushion is made from a suedette material which is so soft to touch.
There are all sorts of personalised gifts you can choose from though – photobooks, calendars, jigsaws, wall art, mugs, tea towels. Something for every taste.
Guylian Chocolates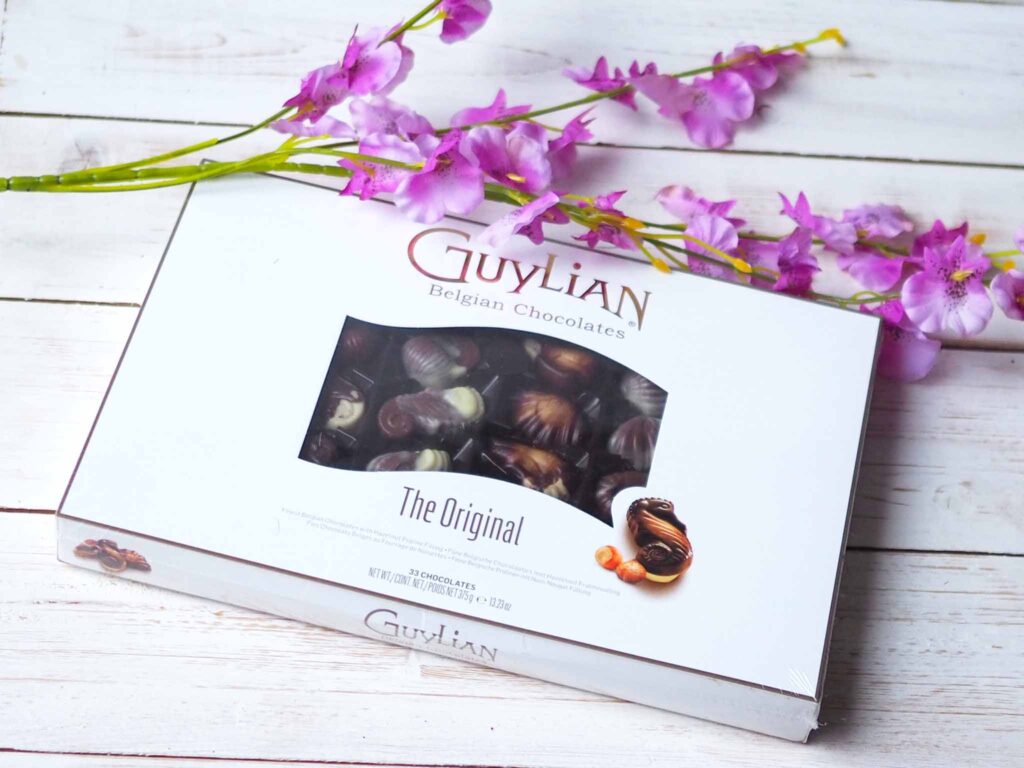 You cannot go wrong with chocolates and Guylian are an absolute classic. A chocolate that has been around for over fifty years, it's one that has been a fast favourite for a long time.
Cotton Traders – Spring Outfits
One of my absolute favourite things to get as a gift is new clothes. I love new clothes! Dresses probaby my favourite wardrobe staple, because they can be dressed up or down. Pair with trainers or heels. This dress is from Cotton Traders they have some great items in their spring collection. I find their sizes to be true to size. This navy polka dot maxi dress is a great transitional piece, wear with legging or tights on cooler days or bare legs and sandals when the weather warms up. I would be delighted to receive it on Mother's Day.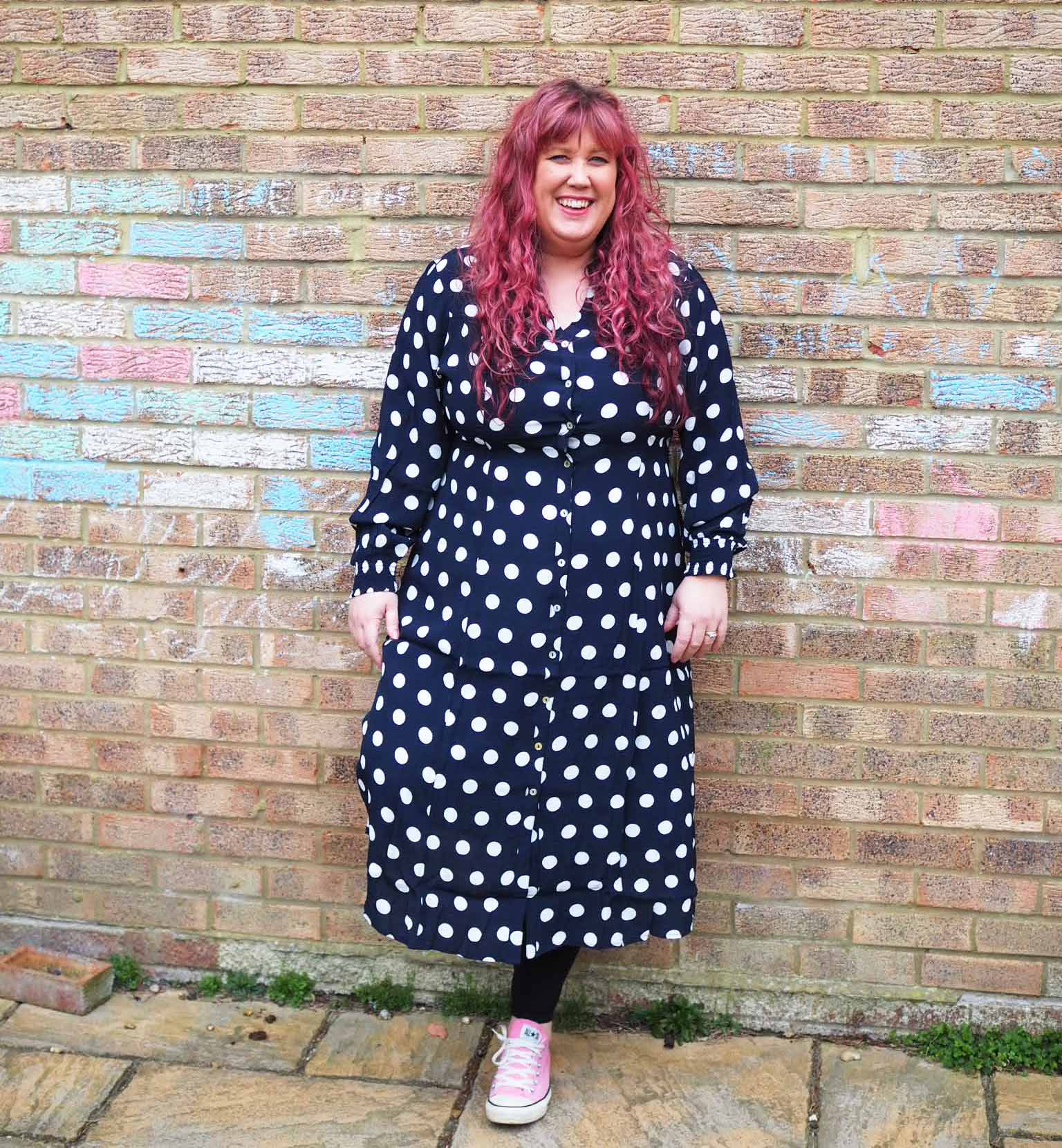 Buy polka dot maxi dress on Cotton Traders
Terry Fabrics – Amanda Holden Never Give Up Cushion
Shop Scatter cushions on Terrys Fabrics
Vintage Playing Cards Wall Art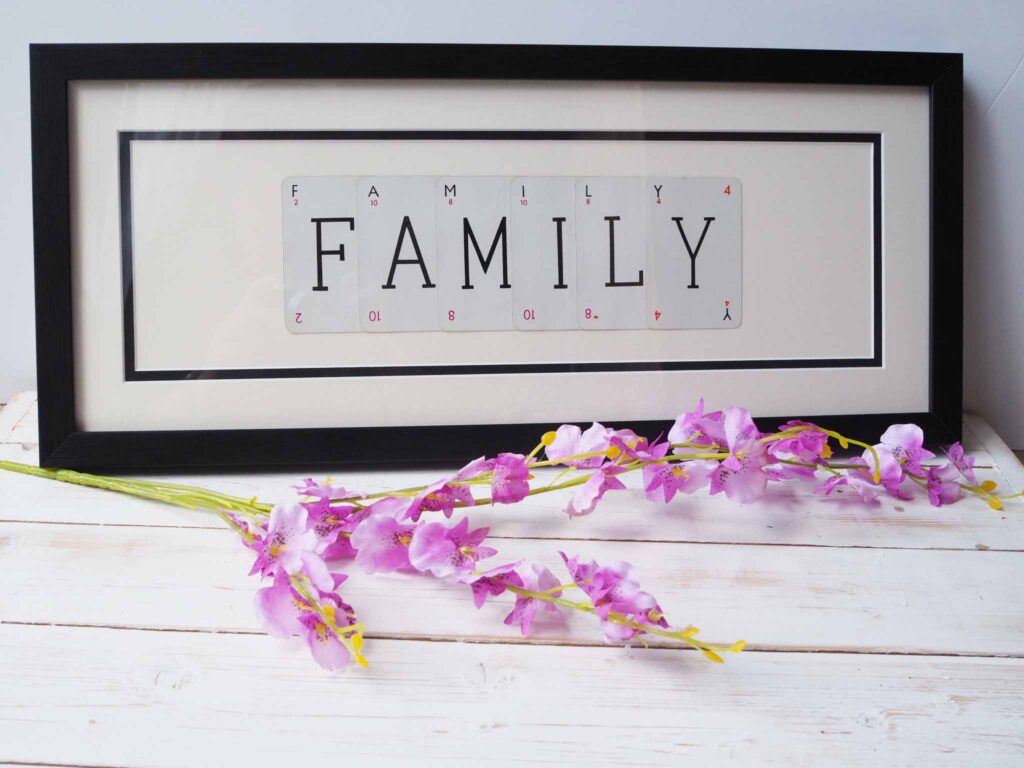 I'm a big fan of unusual wall art to personalise your home. This piece is from Vintage Playing cards who make hand-made greeting cards, frames, clocks and gifts made from individually sourced original vintage games including playing cards and 1920's parlour games. I love the simplicity of this piece, but also the quirkiness of it. They have pieces on their website with film quotes on which I really like too. But I think 'Family' says it all for Mother's Day. They also have floral prints, Snoopy prints and lots of pieces for different tastes.
Poo-Pourri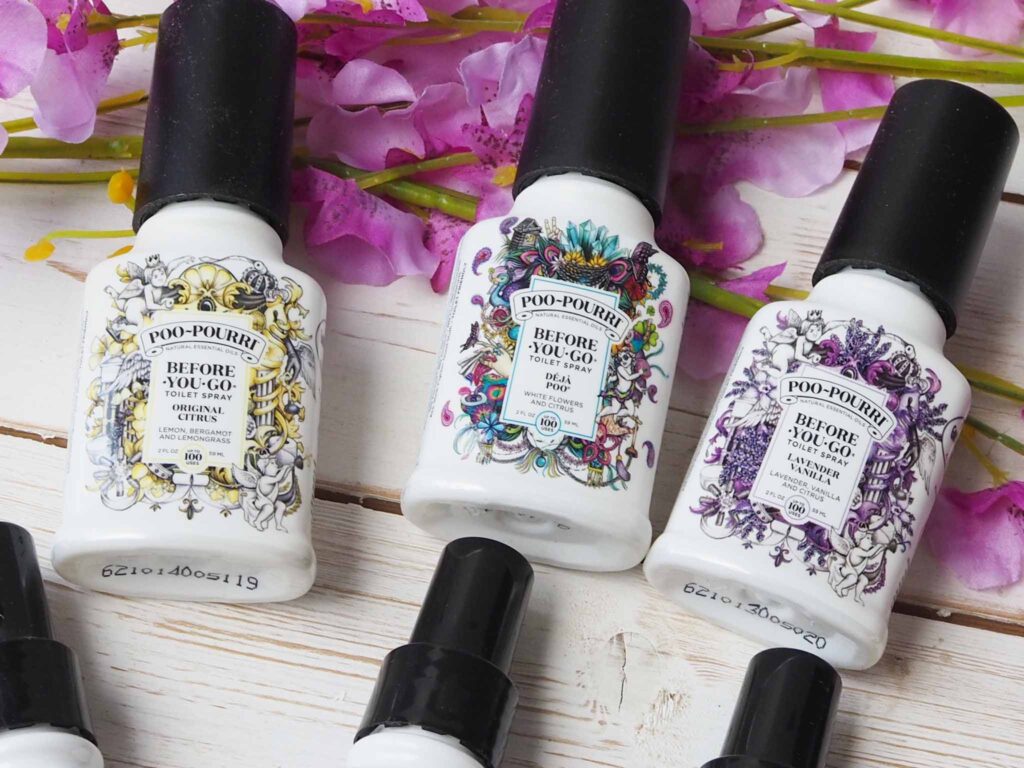 Forever dreaming of a nice smelling bathroom? When I first saw the video for these, it made me laugh. But the idea is quite ingenious. Put some of the Poo Pourri in the toilet before you go to the bathroom and it will trap the smell inside the bowl, leaving your bathroom smelling of flowers rather than less pleasant things. A fun and lighthearted gift for Mum on Mother's Day.
IWOOT Cordless Massage Gun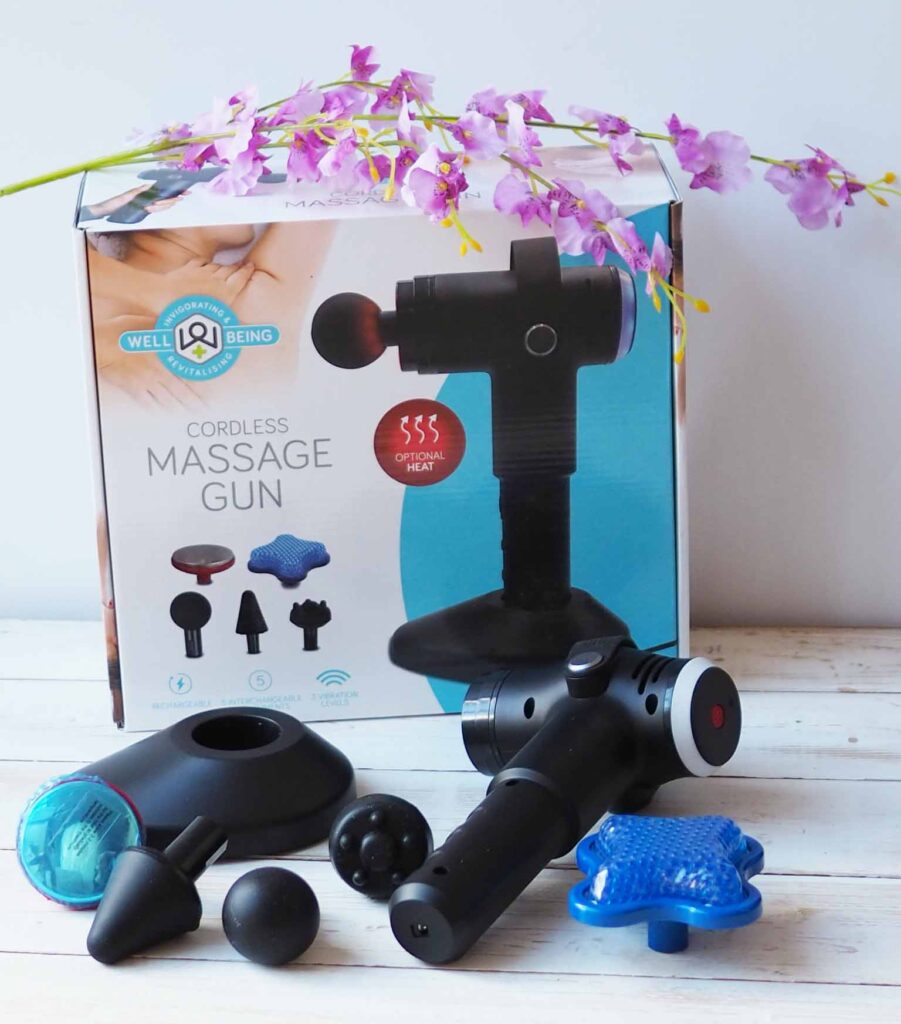 Now as someone who has a very bad back at the moment, this is a product I am very excited about. This is a gift from IWOOT's Mother's Day collection. Who are one of the ultimate destinations for e-gifting. Here is their cordless massage gun that can help ease and aches and pains you may have. It comes with different attachments that give different types of relief depending on your pain and discomfort. The attachments can also heat up to give extra pain relief. This is a great present for your Mum for a bit of self care and pampering.
Cook Serve Enjoy – Stemless Flamingo Wine Glasses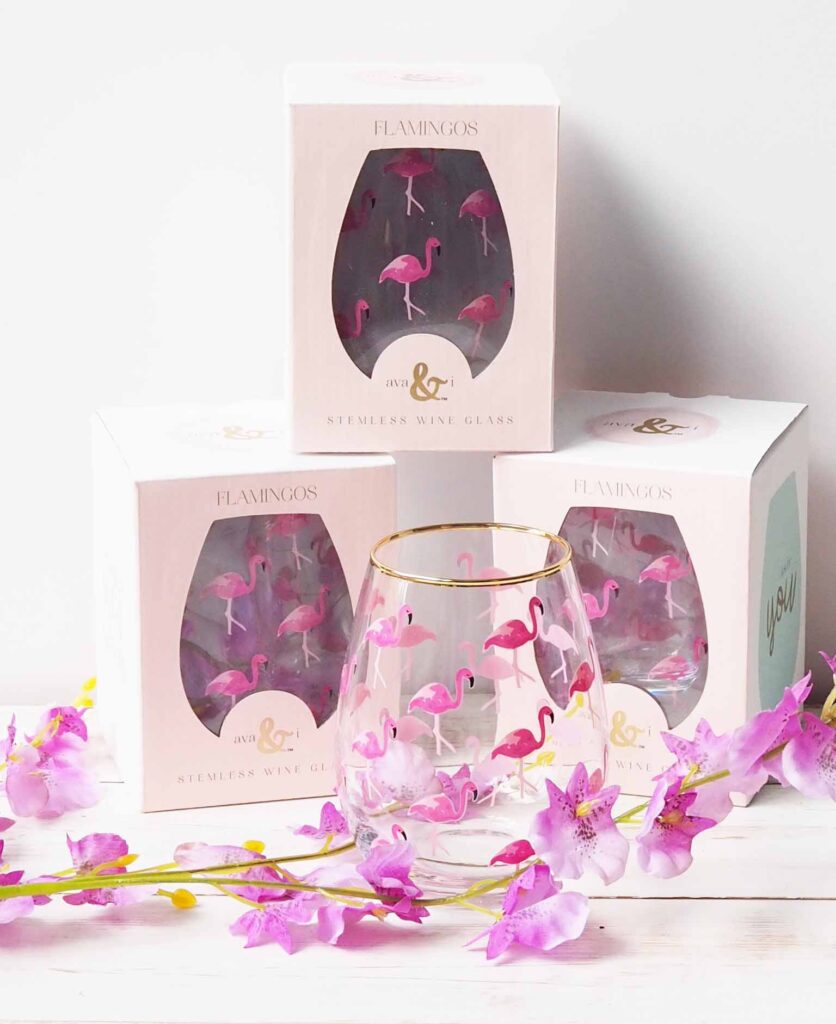 I am a fan of quirky and unusual. I also like good cookware and tableware. These flamingo stemless wine glasses are fabulous and would make a real statement on the table, or just a fun glass for Mum to enjoy her favourite tipple in. These come in a set of four. While wine glassses are great, they do tend to topple over a lot, stemless glass solve this problem as they're more stable. I absolutely love the bright print on these and the gold rim.
Buy Flamingo Stemless glasses on Cook Serve Enjoy
Mother's Day Books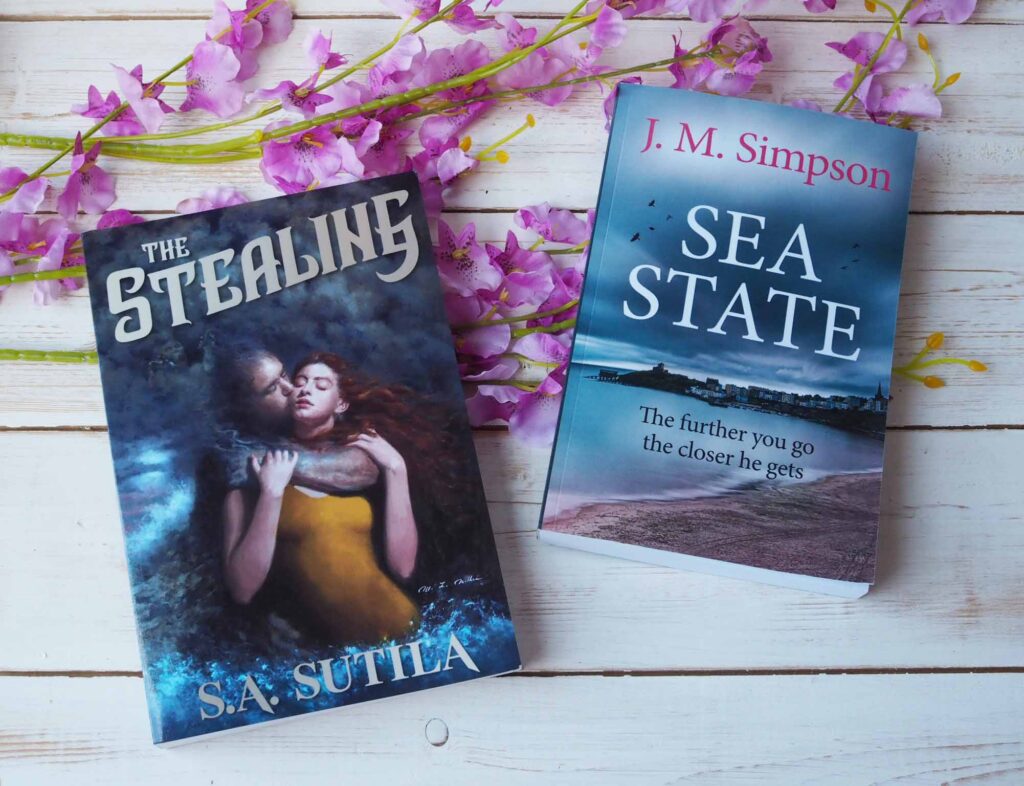 I am a very big bookworm. Books are my passion, my escapism and my self care. These two books sent to me are two new releases and would make a great read for Mother's Day. I've not managed to read these books yet, although they both look amazing and I cannot wait to start them. But I have put each of their book summaries below for you.
The Stealing: 'Sarah Vise's life is a literal dead-end street. Abandoned by her mother as a child, she lives on a coastal road to nowhere, working endless hours on her domineering father's fishing boat in the shadow of a run-down lighthouse. She is accepted into college and has an intriguing encounter with Grant Eriksen, the tall, blue-eyed neighbor who appears intent on making amends for past mistakes.
But when Sarah's father forbids her from going away to college, she is forced to face a future without hope. Sarah decides to surrender her life to the sea. Grant saves her from drowning, but that night her weakened spirit is carried to a dreamy afterlife world, where a handsome hunter-sage takes her under his wing. Sarah is happy to remain with him until she learns he is even more possessive and dangerous than the men in her "real" life.
To escape his clutches, she makes a terrible bargain. He will return her to the life she now so desperately desires. She will be free to follow her heart, but only for a while. The clock is ticking. Once she fulfills her end of the bargain, he will steal her spirit again. Forever.'
Sea State: 'The rugged coastline and tight-knit community of Castleby offers her that chance. Her new job with the local lifeboat crew gives her the stability and comfort she craves. Her skipper, Doug Brodie, faces his own demons. He is struggling with survivor's guilt, physical and mental scars, and a marriage teetering on the brink.
Jesse is desperate to put aside the dark nightmares and terrible memories. As she and Doug grow closer, she wonders whether she can ever really live a normal life and be happy. But Jesse is in grave danger. Someone is watching her; trying to control and manipulate her life. Someone plans to make her life a living nightmare and return her to the hell she thought she had left behind. Will she ever be free?'
Buy The Stealing Buy Sea State
Lyre's Non Alchoholic Gin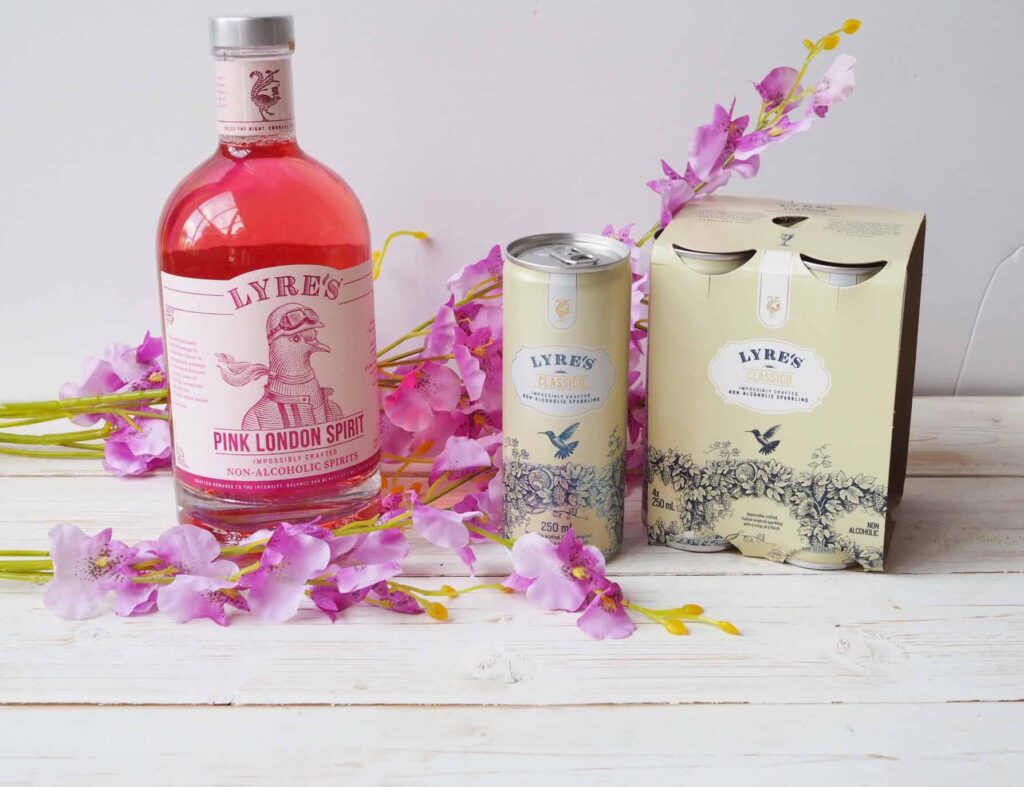 Contrary to the 'mummy blogger' perception, I'm not actually much of a drinker. Lyre's gin is a great alternative option to people that love the taste of gin, but don't necessary want the alchohol that goes with it. A refreshing and alternative choice. Lyres actually make lots of alternative non-alcholic spirits including gin in lots of different flavours, rum, Vermouth, triple sec, bourbon and sparkling wine. This is a big win for me as Motherhood has shown me that hangovers are just not worth it when a 3 year old wants to jump on your head at 6am!
Amonax Fitness Resistance Bands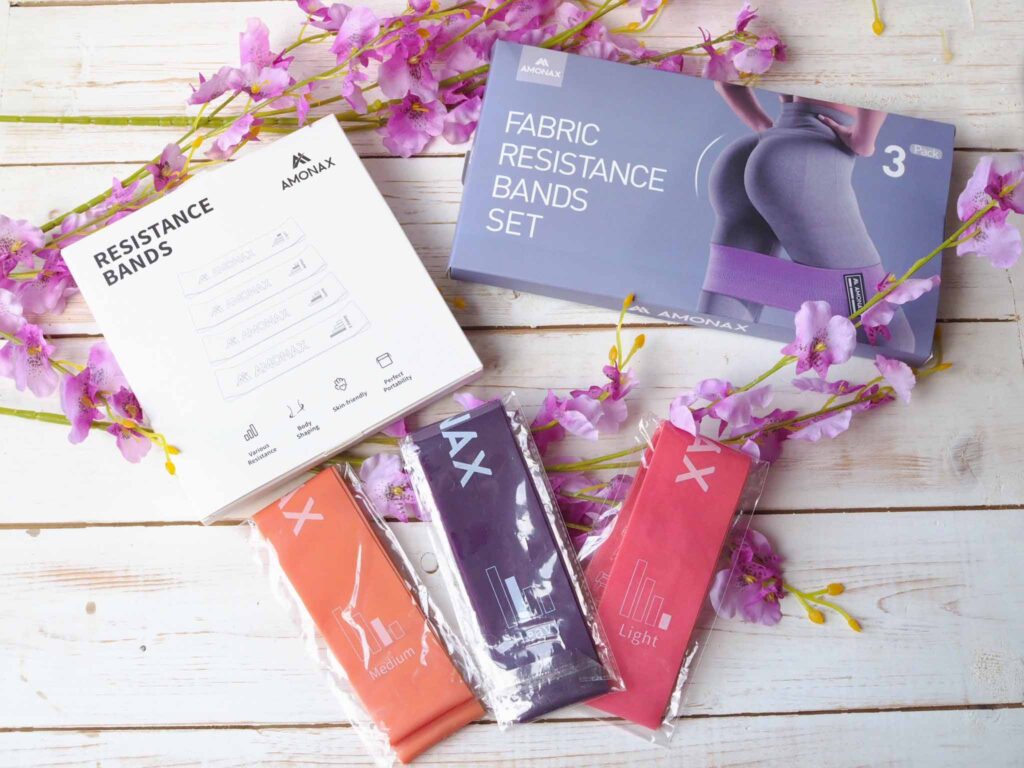 There's been a huge rise in home fitness products popularity since lockdown. As a Mum of young children I know it's much easier to fit in exercise at home around childcare and work. These resistance bands are super for whole body exercises, they can be used on their own or combined with other equipment such as dumb bells. There are also glute specialist bands, which after I have had treatment for my back is something I am looking forward to using and building my glute and core strength.
Arran Hand Care Set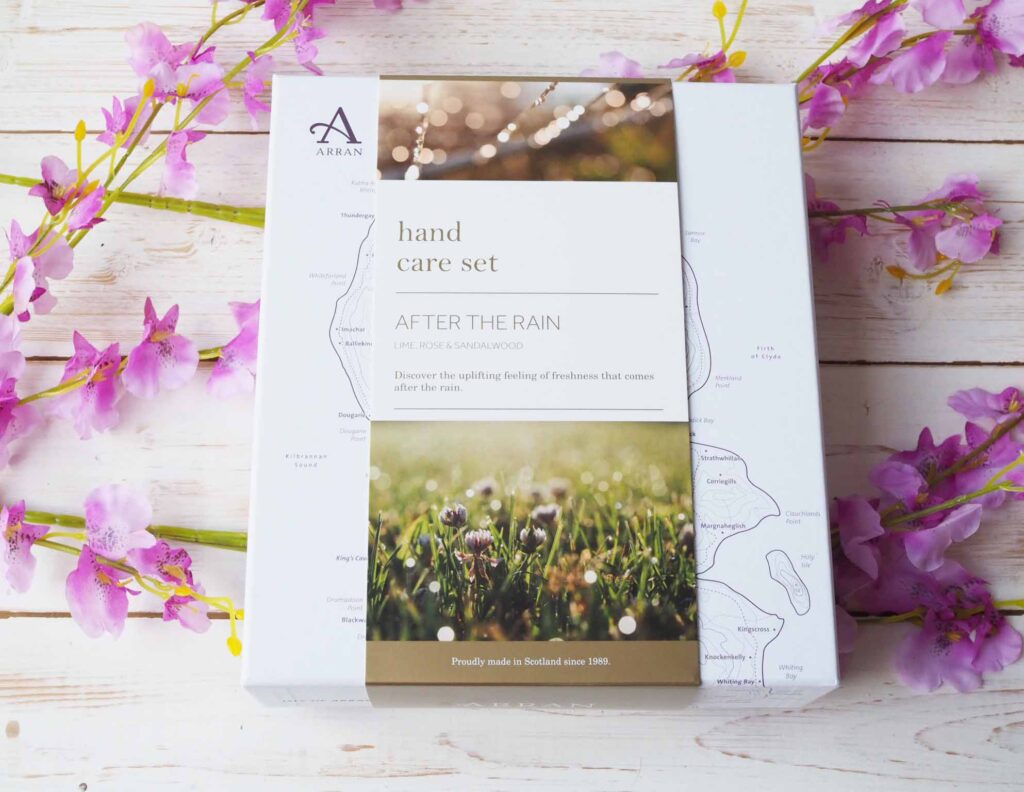 Arran, Sense of Scotland are a lovely family business that makes some stunning beauty products that are perfect for pampering Mum with. For three decades, the family-run business has been creating vibrant, evocative scents which are proudly made on and inspired by the Isle of Arran's breath-taking scenery. From candles and fragrances to luxurious gift sets, there's a gift to spoil the mother figure in your life this Mother's Day.
As a busy Mum, I regularly have sore and dry hands and really have to look after them. This fabulous set is perfect just for that with a handwash and hand cream combination. It smells absolutely divine too.
Vedmantra Incense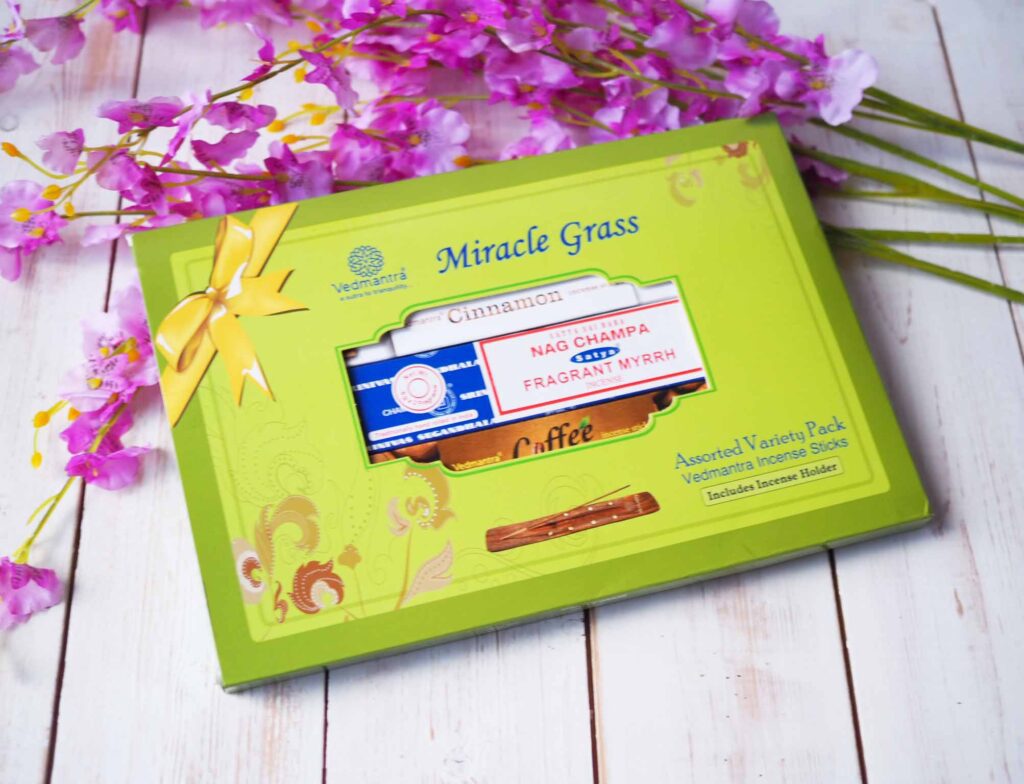 Great for creating calm and lifting your mood, this incense gift set is a wonderful gift for Mums that love or want to try incense. Incense aids sleep-promoting relaxation, stimulates creativity, improves concentration, encourages self-healing, and heightens motivation, while some people use incense stick set strictly for religious and spiritual reasons, others may use it to improve their health.
This gift box is full of lots of different types of incense including lemongrass, coffee, aloe vera and cinnamon. It also comes with its own holder.
Readly Magazine Subscription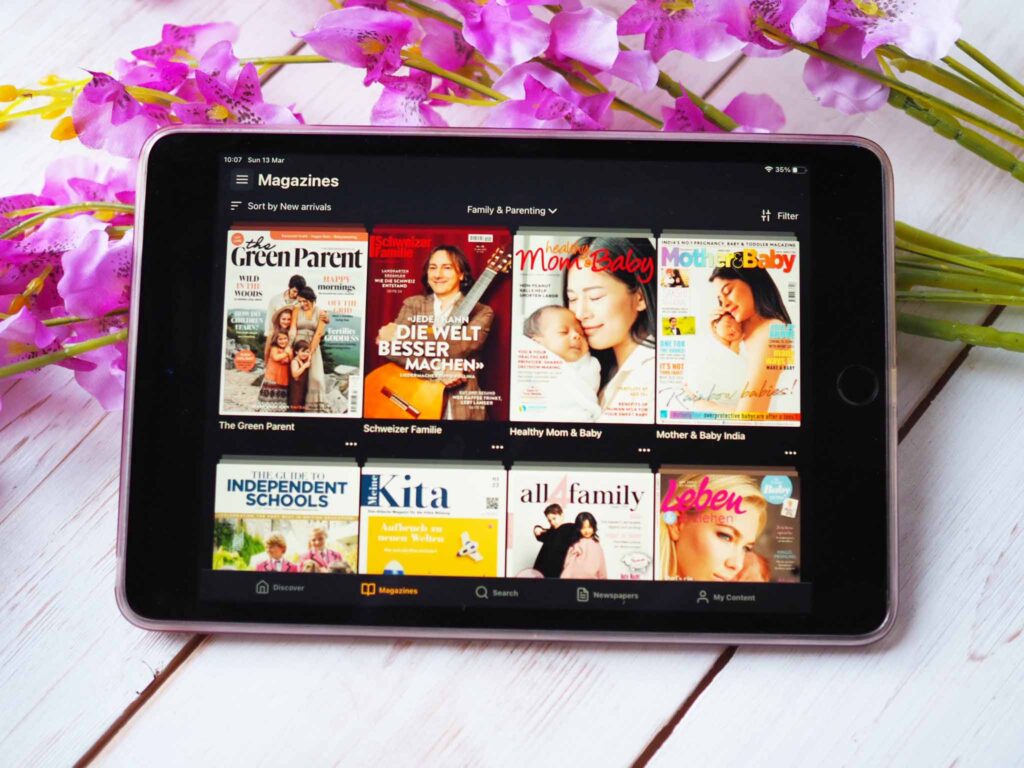 If your mum loves reading magazines, then Readly is the perfect gift for her. A subscription that gives you access to thousands and thousands of the most popular magazines and newspapers. They have so many different categories of magazines – home, family, craft, music, you name it, it's got it. I have honestly been blown away with the number of titles available on the app and there is way more than I could ever afford to buy myself as printed versions. Such a great way to have access to your favourite weekly and monthlies and much more cost-effective.
Readly has 6,300 titles including many leading newspapers and magazines and there is a special offer for Mother's Day with a gift card you can get 3 months for the price of 2 (£19.98 for 3 months reading). You can download 500 titles to stores on your device, so it's very to use offline and create 5 profiles for members of your family.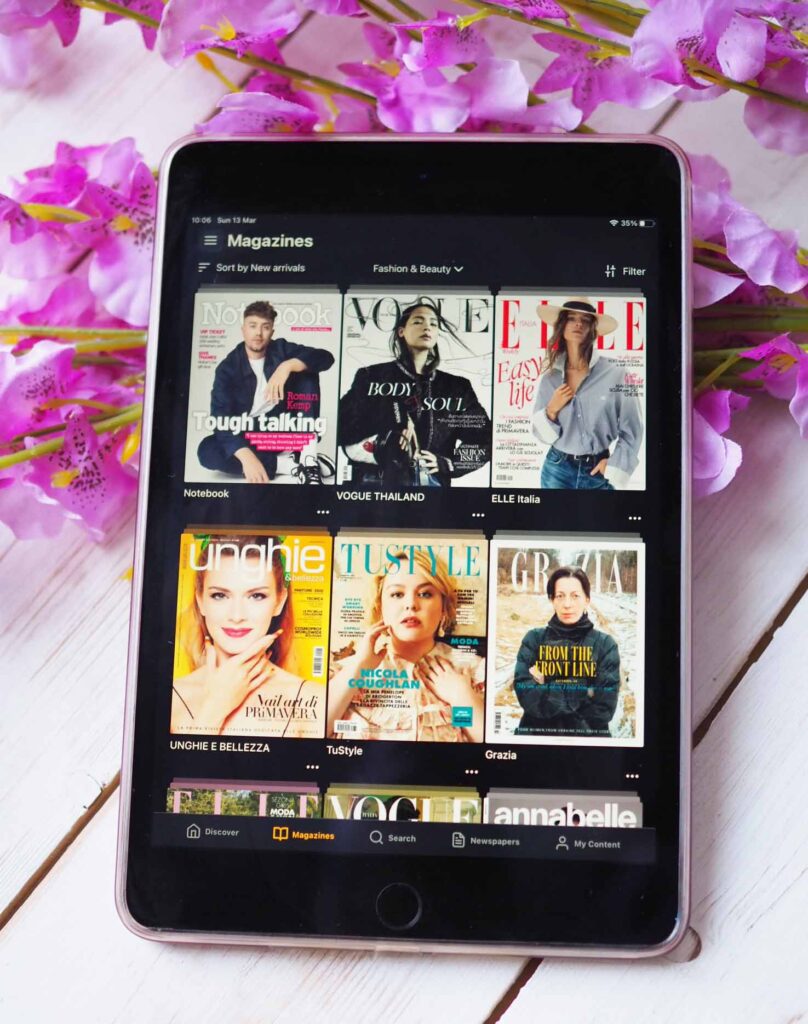 Get a Readly subscription for Mother's Day
Black Insomnia Coffee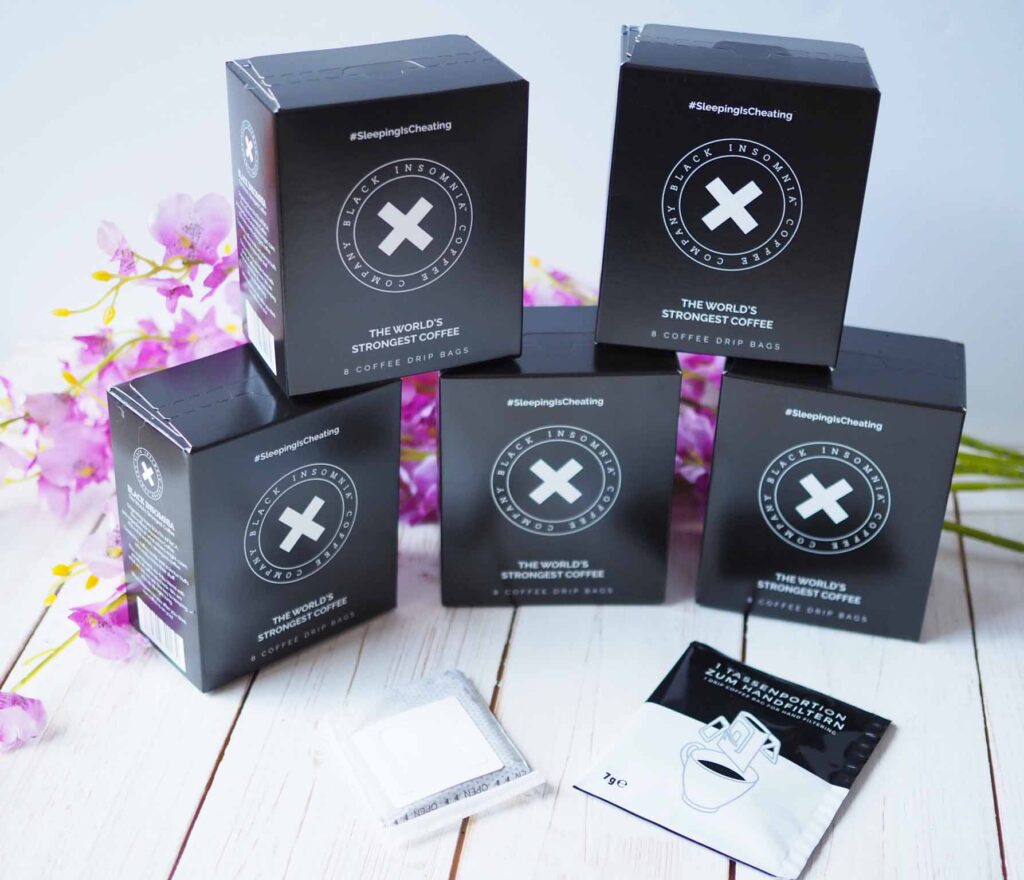 If you have a coffee lover, a very sleep-deprived mother or a workaholic, then Black Insomnia is the gift for them. With 4 times the normal amount of caffeine, it is the perfect pick-me-up. This is literally the world's strongest coffee. It is also packed full of lots of flavour with macadamia, hazelnut and caramel aromas. The refined roasting making sure the coffee isn't just strong, but that it tastes good too.
Echor Sleep Spray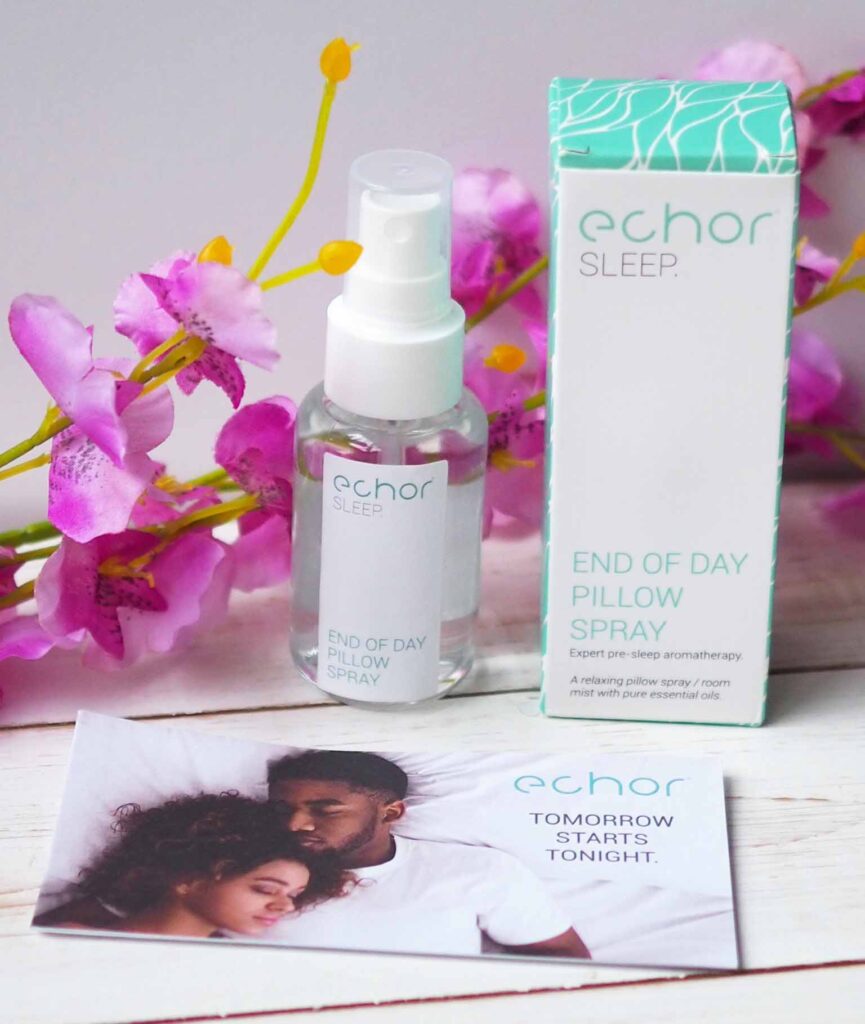 As a Mum I know there are times when I really, really miss sleep. Young children keep you up and they keep you busy. So what better for a Mother's Day gift than the gift of sleep? This pillow spray can be sprayed onto your pillow before you go to bed to help you create a relaxing evening routine and aid a restful night's sleep. It is vegan, cruelty free and eco-friendly and Echo plant a tree for every order. Which is pretty cool.
Buy Echor End of Day Pillow Spray
Alteya Organics White Rose Water & Lyonsleaf Beauty Balm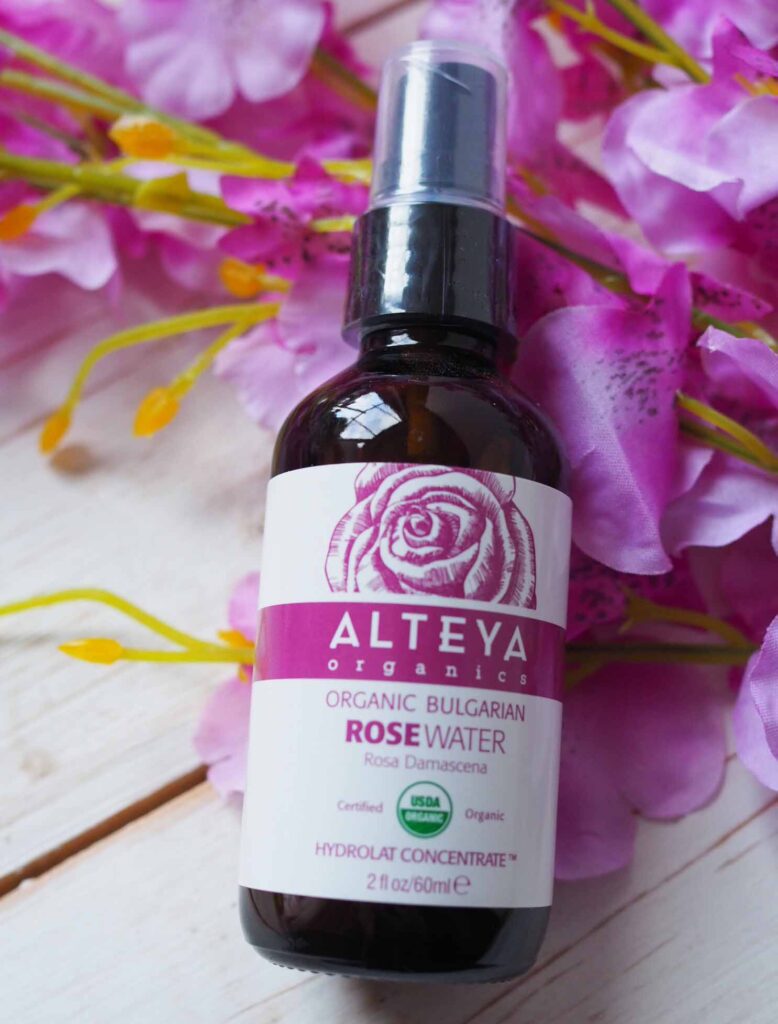 Bulgarian rose water is 100% pure, steam distilled white rose water and is made of fresh, organic Rosa Alba blossoms – one of the rarest oil-bearing roses. This rose water gently helps tone, soften and soothe skin. By delivering a healthy boost of moisture and essential micronutrients, it promotes a dewy complexion and naturally fresh, youthful appearance. 100% Natural, Organic and Vegan. A lovely gift.
I've been using a balm for a while to remove my make up, it's really nice on your skin and great for the environment (goodbye wipes!). This water-free Beauty Balm from Lyonsleaf can be used to cleanse, exfoliate, protect and hydrate the skin. The balm, suitable for vegans, is formulated with certified organic plant oils from Lyonsleaf's carbon conscious family farm.
Boutique Gifts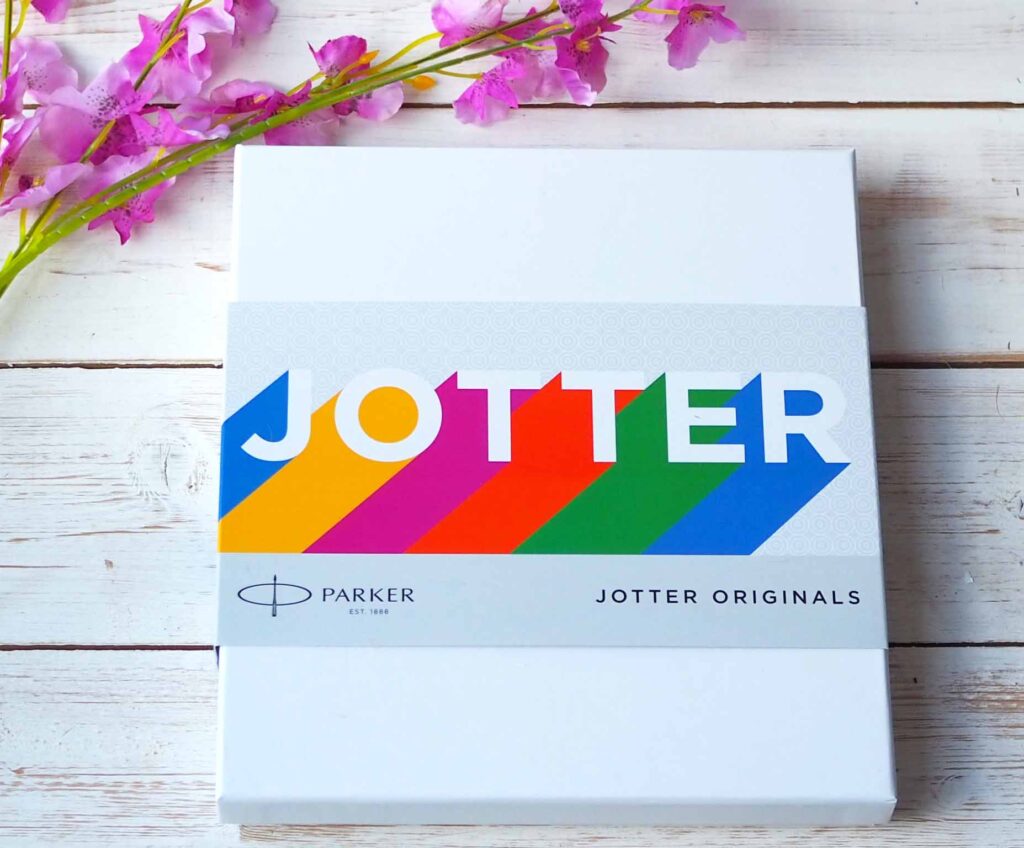 Boutique Gifts specialise in personalised gifts suitable for all occasions, including bags, jewellery, stationery and hampers. Many of their products are produced in their inhouse workshop based in Nottinghamshire.
As a lover of stationery I think this is a fabulous gift. This Parker gift box includes an exclusive design magenta Parker A5 notebook and Parker Jotter ball pen. The notebook has 96 lined sheets on cream paper, and ribbon marker. The pen has been personalised and engraved. Practical and thoughtful all at the same time.
Buy Luxury pens from Boutique Gifts
Vendula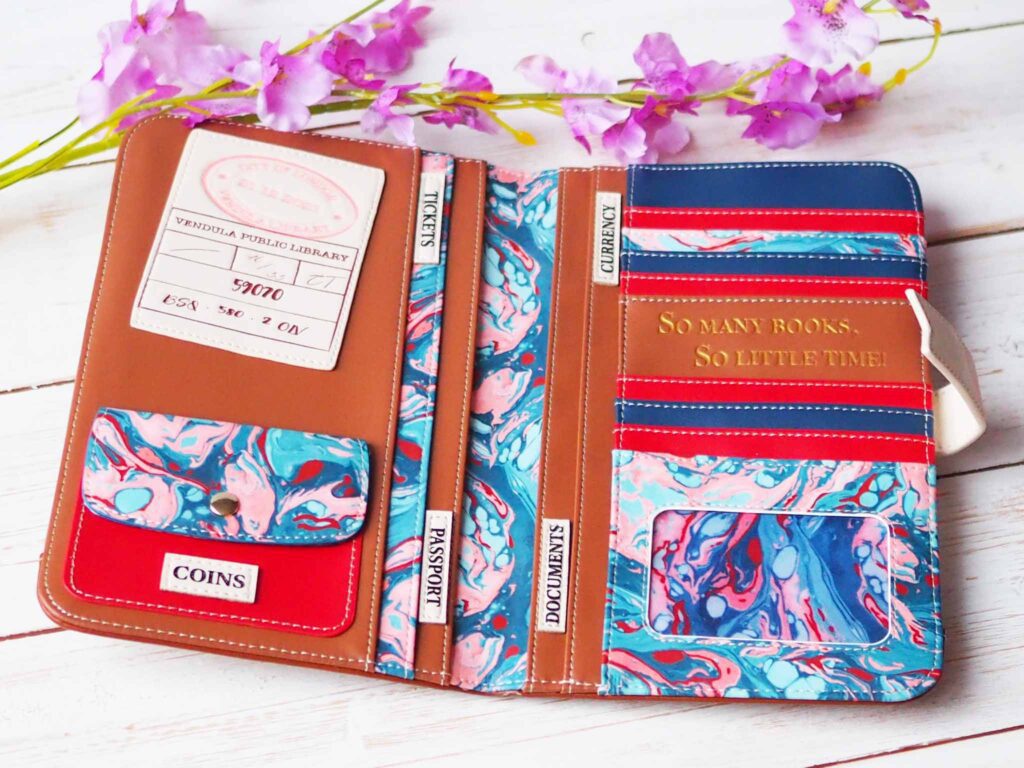 The home of stunning and unusual vegan handbags and accessories a bit on the quirky side is Vendula. Who make some really super cool things. As a bookworm, I adore this travel wallet with book covers all over the outside. On the inside is lots of useful sections that have been labelled to store all of your useful travel documents. It's colourful and fun and I absolutely love it. I think I can see a bag to go with it making it's way into my wardrobe in the near future!
The Pretty Little Treat Company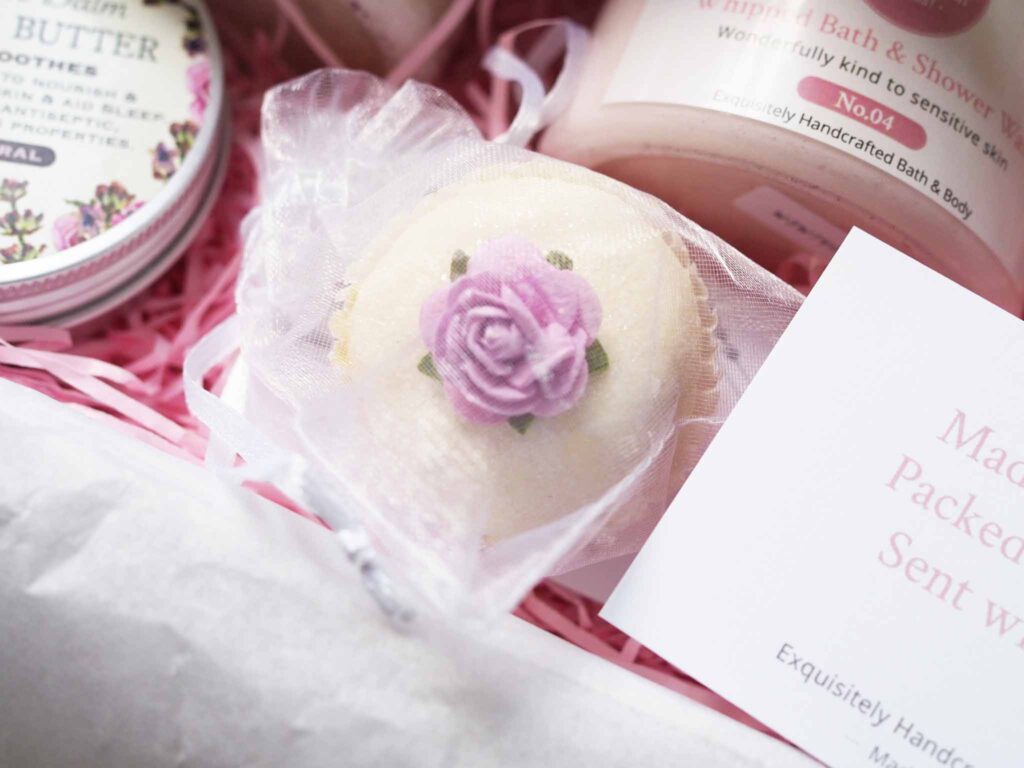 A beautiful, Yorkshire based company that make handmade, vintage-inspired gifts. All of the unique treats are exquisitely designed, have sustainable packaging and are never tested on animals. From lip balms, hand creams and matchbox solid perfume bars to soaps, scrubs and personalised gift sets for any occasion, everything they create is done with great care and attention to detail.
The gifts are beautifully wrapped and really would make a gorgeous gift. I cannot tell you how amazing they smell too, so good!
Shop at The Pretty Little Treat Company
Flamingo Gin Glass from Ginology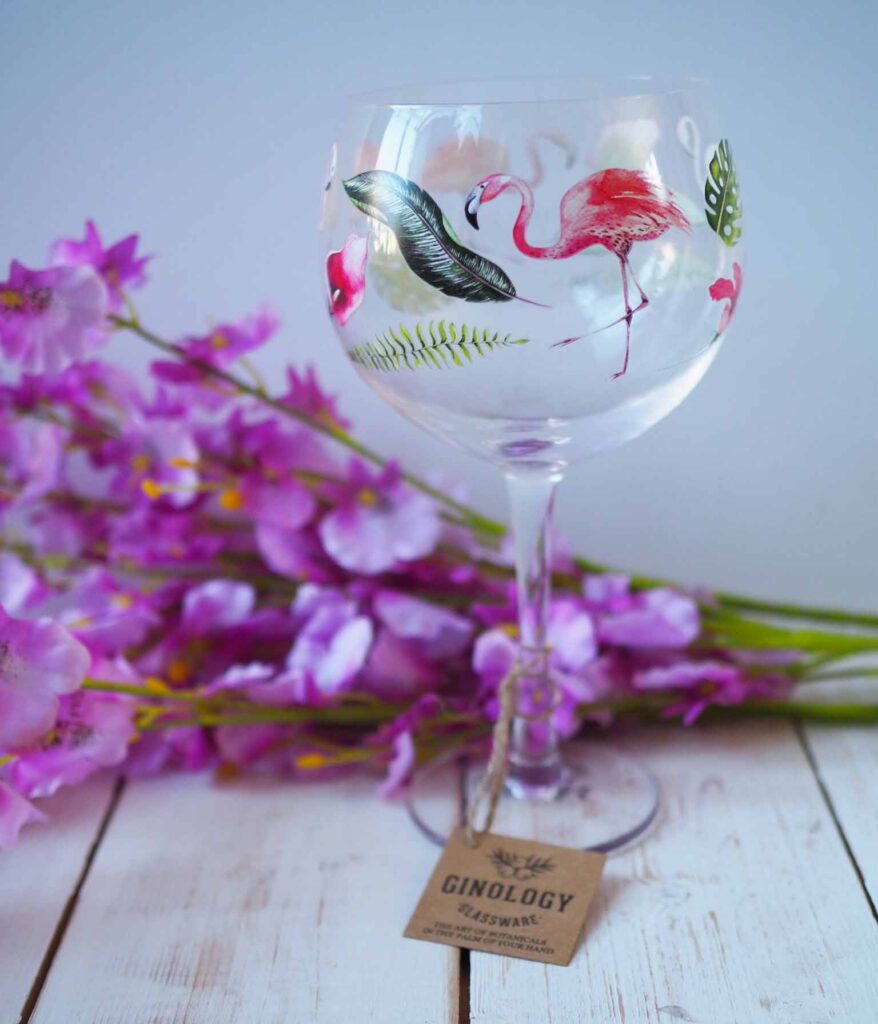 If you haven't come across Ginology's glasses before, you definitely need to check them out. They have a mixture of stylish and fun designs that make drinking your favourite tipple that little bit special. From daffodils and poppies to fabulous flamingos their glasses are gorgeous and would make a great gift for your Mum.
Strong Women Mug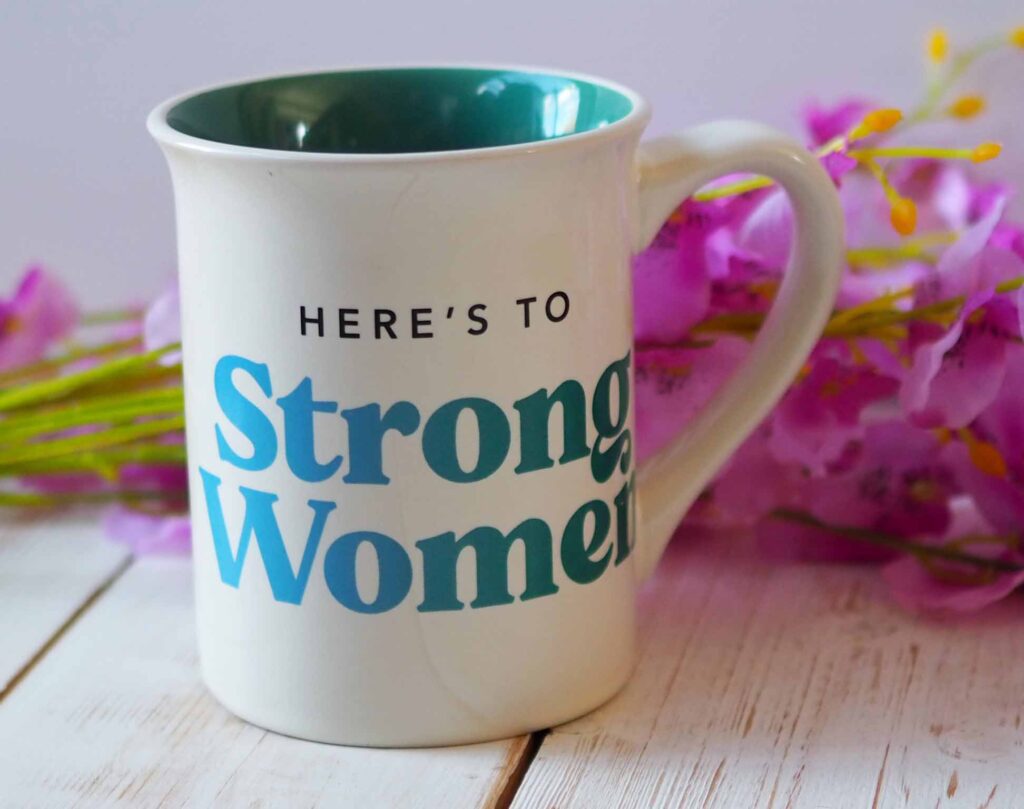 You cannot go wrong with a classic mug as a gift and this a lovely big one (my favourite kind for a cup of tea). You can also use them for storage, I have a fab mug to keep my make-up brushes in for instance. As a feminist and a mother, I love this mug and its sentiment. A great way to celebrate the strong woman in your life.
Voucher Express Gift Card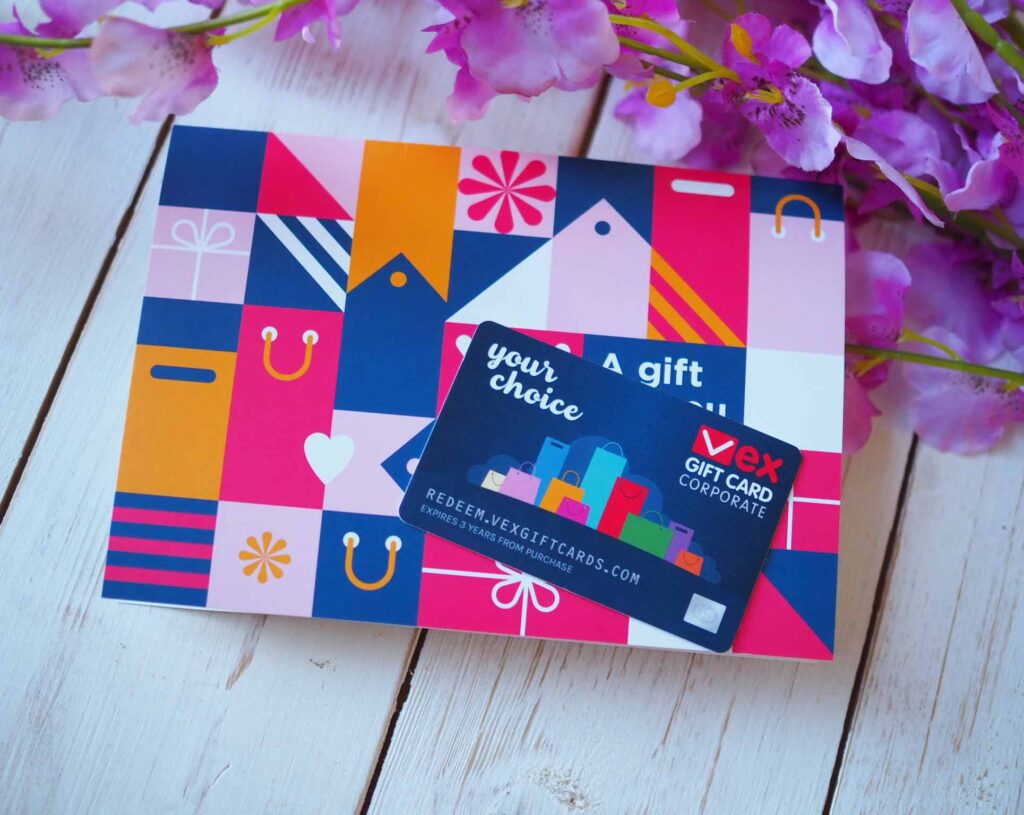 Not sure what to get your Mum for Mother's Day, then how about a Voucher Express gift voucher? They can be redeemed in over 150 stores across the UK so are the perfect solution for that hard to buy for person.
The Book About You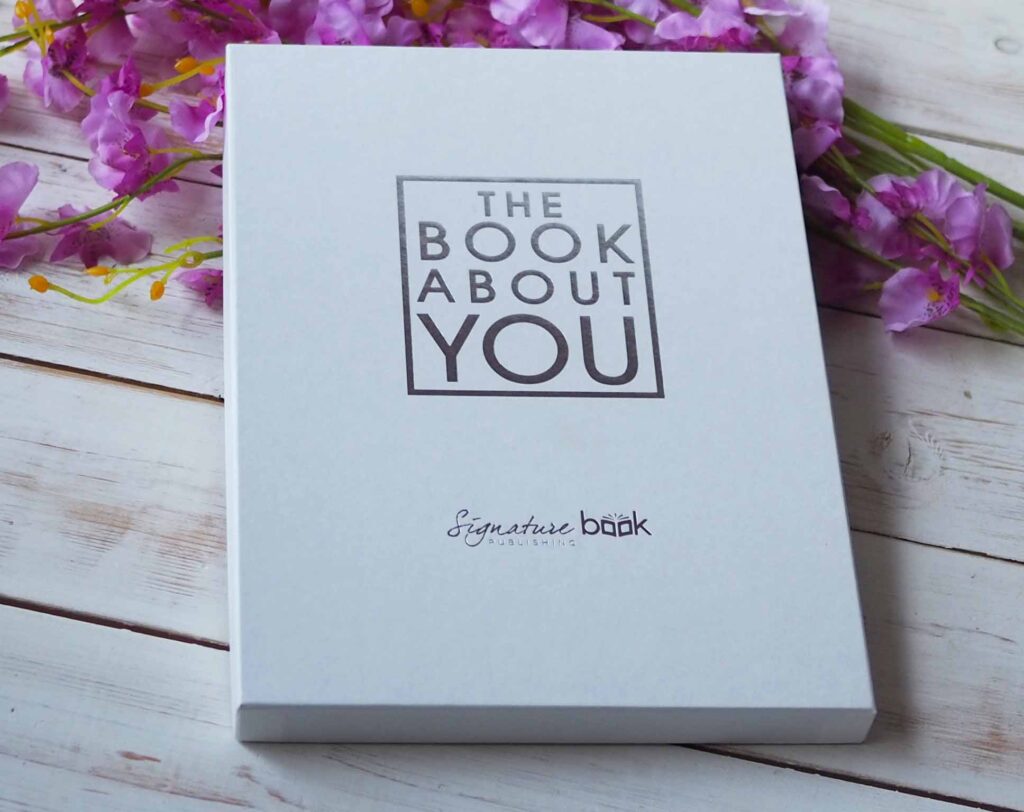 This is such a clever present which would be great for Mother's Day and also a milestone birthday I think too. The book is personalised with the person's name and date of birth on the front and inside are lots of facts and information all about the year they were born. From what was going on in the world, newspaper reports, what was in the charts, it's all really fascinating. The book comes in its own presentation box and would make a lovely keepsake.
Buy the Book About You from In the Book
Inscripture Personalised Jewellery
What better way to say Happy Mother's Day than with a personalised piece of jewellery. This is a lovely silver bracelet with my Mum's name engraved on it, which is beautiful. What Inscripture do which would be stunning for a Mum with small children is they can personalise a piece of jewellery with a child's handwriting or drawing which would be something Mum would treasure forever.
Buy Inscripture personalised jewellery
I hope this helps you to get that perfect present this Mother's Day.