Welcome to a weekly feature on my blog – Ben's Zone. Written by husband… Ben. A foodie, coffee obsessed, ex-smoking, ex-drinking and Ridgeback loving Dad. Who is also seriously into his fitness.  You can find him on the blog (mostly) on Sundays. Enjoy!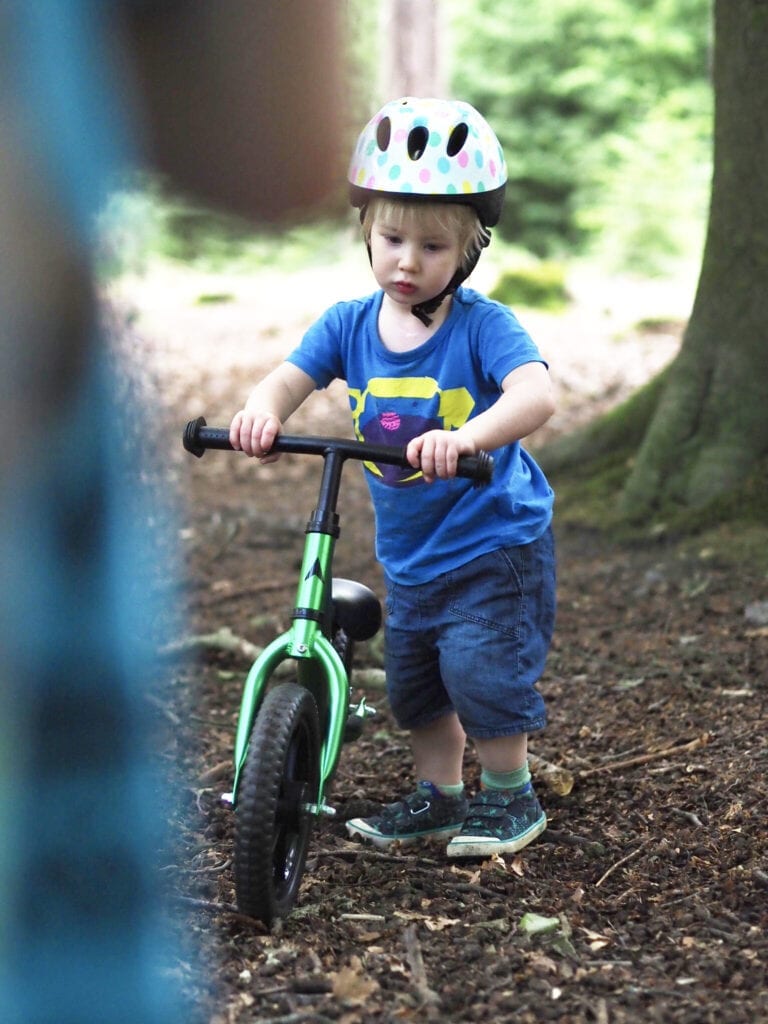 Vitus Nippy Superlight Balance Bike Review
It doesn't seem like a long time ago I was holding a newborn Bo in my arms after we had brought him home from the hospital. It has been 2 years though and over the last few months he's become more and more interested in the bikes his brother and sister scoot round the garden on. We decided a first bike would be a nice birthday present and so we started looking. The first question to answer is, 'do we get a balance bike or just a normal bike and take the pedals off?' We've tried both approaches with Logan and Aria respectively and after that I do think it is worth getting a balance bike as Logan got happier on 2 wheels more quickly than Aria (who we did pedals off with). What I've seen is that the simpler the balance bike, the more easily the child can focus just on balance and the quicker they build confidence.
With that in mind we looked around and we settled on the Vitus Nippy Superlight from ChainReaction Cycles which retails at around £45. The bike is as simple as possible, the only controls being steering and is also extremely light. I was sceptical, at first, of the solid foam tyres but they have been fine on the cycle paths and forest paths where we take the kids to ride. As it's a balance bike the only braking required comes from putting feet down and this works just fine.
The weight, however, is what really sold the bike. At a whisker under 2kg the bike is just perfect. It makes it easy for Bo to scoot around on and, much more importantly, it makes the bike easy to carry back from wherever we are when he gets tired or bored and wants to stop riding. Logan's bike was made of steel and really quite heavy for the size and so this one being that much lighter makes a massive difference.
The styling of the bike is also pretty nice. A lot of balance bikes have quite cutesy styling but this one comes in a range of solid metallic colours from a stealthy black right through to brighter reds and blues. We chose a green to match his older brother's Vitus bike and, of course, that went down a treat.
Buying any kind of first bike is a tricky one, you don't want to spend too much as, invariably, it's going to get dumped on the floor and left in the garden. That being said, heavy steel bikes are hard to ride, carry and generally put people off riding. The Nippy Superlight is a nice compromise, not crazy expensive but nice and light and easily manageable. The looks are right and the savings are made in sensible places. I'd recommend this to parents looking for a first balance bike for their child.