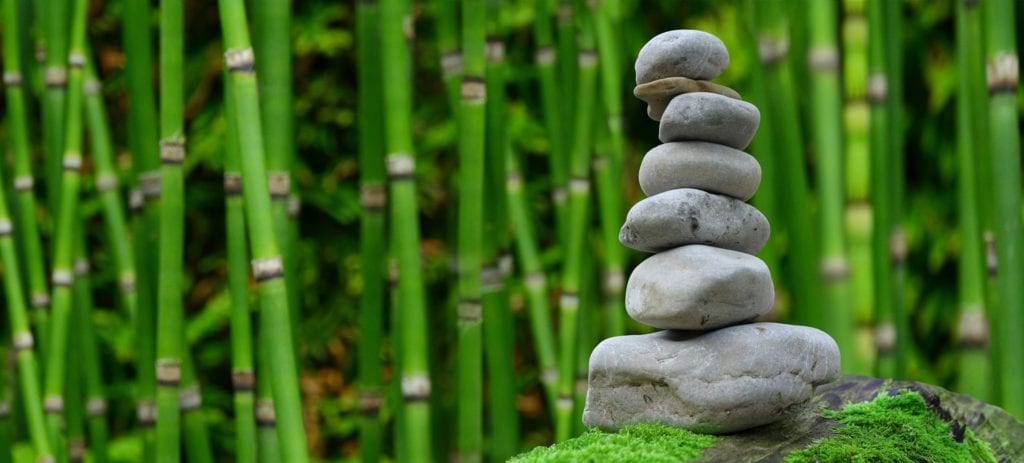 Meditation. Whenever I used to think of it I used to think of calm people doing yoga, trendy celebrities or other terrible clichés. In my head it was not for me, and if I was going to take time out to do it, quite frankly I'd rather spend the time sleeping.
However, as mental health awareness has grown, so has the recommendations for meditation. Meditation is a part of the concept of mindfulness. Focusing on living in the now and not getting wrapped up in the fears and problems in our heads that can overwhelm us. This is where the term mindful meditation comes in. You can read about it on the NHS website.
I wrote just over a week ago about how since the birth of Bodhi I have been really struggling with horrible anxiety. Meditation was suggested to me as a way of managing it. While I didn't think it was for me, I am also not one for dismissing something entirely out of hand when it could potentially help me. Especially when it's a way that can help me without the need for medication.
I wasn't entirely new to meditation as I did go on a hypnobirthing course when I was pregnant with Logan, my eldest child. Which while it isn't technically meditation, the idea is to put yourself into a state of hypnosis to manage pain and relax during birth. I have found there is quite a crossover in the basic technique.
I started my meditation journey with an app called Headspace. Which is a guided meditation and mindfulness app. It is a paid for app (which I have purchased myself), but it does offer a free course if you want to give it a try. If you don't have the budget for that though there are lots of meditations videos on Youtube that you could try out.
I started by committing to do a short 5 minute meditation everyday. I said to myself surely I can fit in 5 minutes even with my busy life and so I did. I followed the basics course on the Headspace app, hiding away in a room away from the children, usually when they were in bed, simply starting there.
I'll be honest, the first time I did it, I expected to fall asleep midway through. But… I didn't. I committed to at least trying the 10 day introduction course, so that is what I did. It was surprising because I took to it really easily.
I can't really say what it is about doing the meditation, but as the days went by, I started to notice that it made me calmer. There were times when I would do a session and felt like I had fidgeted all the way through and there was no way that it could have worked, but it did. I found that I got a little less frustrated with my children's behaviour and if I did start to feel anxious, just taking a moment and doing some of the breathing I had practised during the session helps.
It's not a miracle cure, and I still have anxiety. But it's been a tool in my cache of tricks that is helping to make things a little bit easier. And what has gone from something I thought was not possibly for me is now something that I am now trying to fit into my life several times a week.
If you were to ask me exactly what it is that helps me about it, I think it's taking a moment out to take stock of where I am right here, right now. That everything is ok, my family are ok right this second and that's ok just to let things be as they are right now.
I don't get in strange positions or chant, although you can if you want to, I usually just sit on my bed or sofa and do it at home. I don't know where it will take me, but I know that it's something that is working for me, so I will keep on giving it a go. If you're suffering with anxiety and are on the fence about giving meditation a go, I would urge you to try it – what have you got to lose other than a little time?