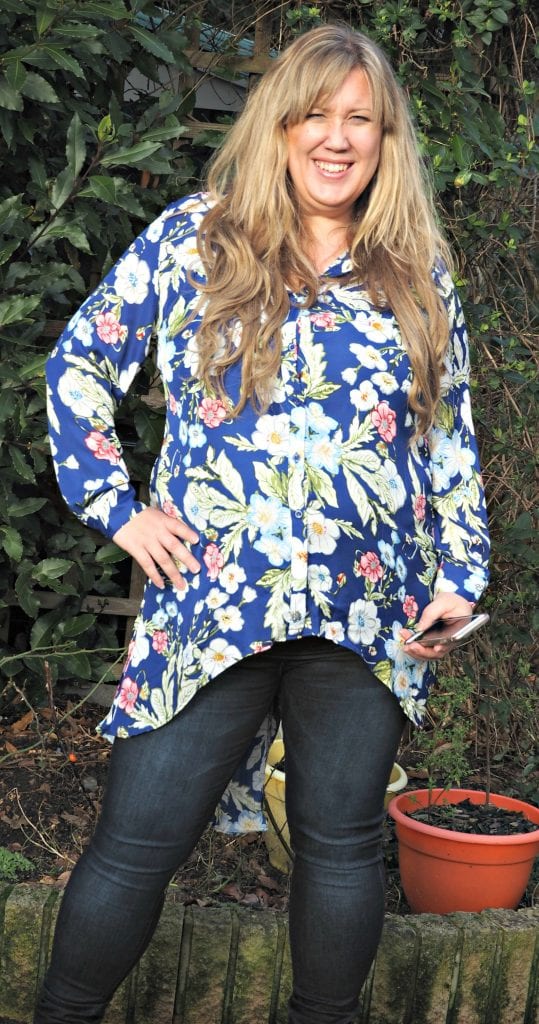 Lovedrobe Women's Plus Size Clothing Review
I love clothes, well let's face it I love all lovely things! But one of the things I am definitely working on at the moment as part of my Ditch the Diet plan is to embrace how I look in nice clothes. Overcoming my body issues, without looking at myself and thinking I would look so much nicer in this item of clothing if I was smaller. I need to leave and enjoy today.  Which meant LovedRobe approached me at the right time to asking me to review some of their clothes.
LovedRobe are a women's plus sized fashion brand who have over 40 years experience in the industry. They take the catwalk trends and adapt them into wearable fashion whatever your size. I have to admit I haven't come across them before, but it's always good to find a good new fashion brand to shop with.
When I went to choose some items to wear from their collection they were currently on sale, so I managed to get some great buys. For reference all of the clothes I am modelling are in a size 18.  I should also apologise that you can see my mobile in some of these pictures, I couldn't work out how to set the timer on my camera so had to remotely take photos via an app on my phone! If you're also wondering why my hair looks longer than normal, it is because I am wearing my hair extensions from Irresistible Me.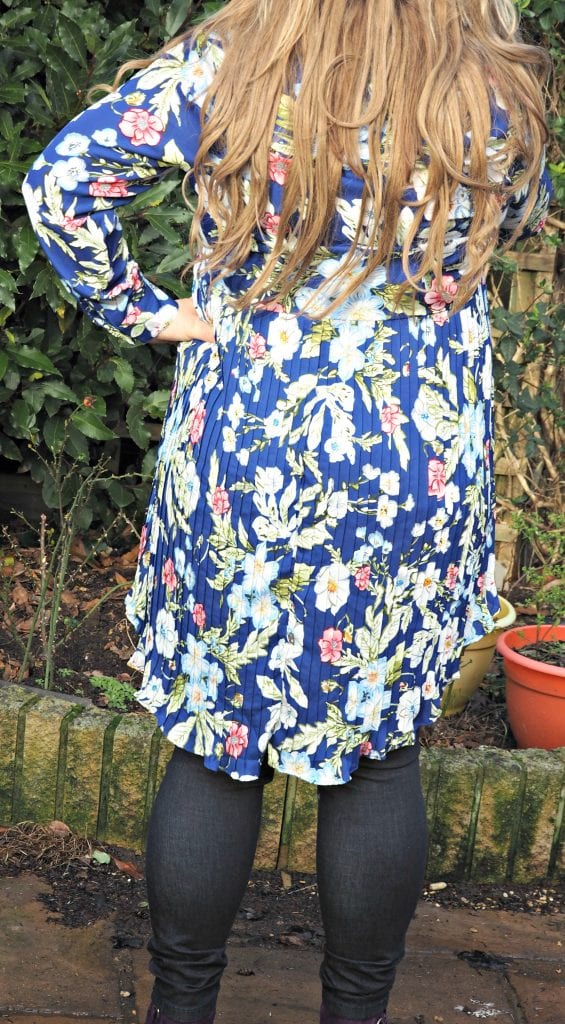 I chose two blouses to review the first was the flower print pleat back shirt shown in the pictures above and the second this pleated back shirt in blue. I loved the pleated backs on both of these shirts and I think it was a really lovely detail. I'm a big fan of florals, so this floral shirt really caught my eye and I adored the pattern. It also came with a blue vest to wear underneath it. The only criticism I would have of it is that it dragged slightly across my bust,  but that is not unusual as I am quite busty and I always struggle with blouses and it wasn't really noticeable.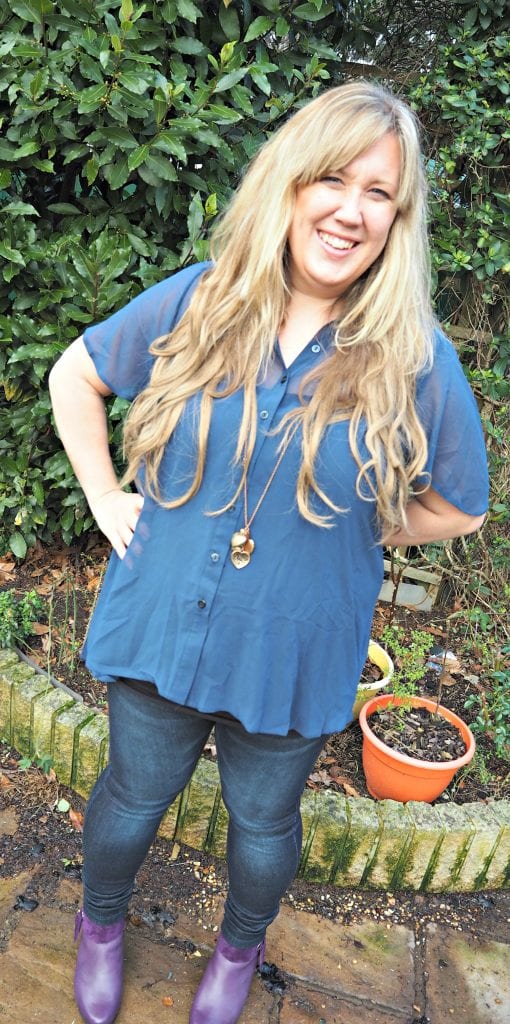 The second shirt was this blue chiffon short sleeve blouse, also with the pleated back. It was a much looser fit and so I had no issue with it across my bust at all. It didn't come with a vest, but this wasn't a problem as I have a huge stack of vest in my wardrobe and a navy one that went under it perfectly. It was one of those items of clothing that felt really nice on, comfortable but a touch of glam at the same time. It was a real win and definitely one I will be wearing again.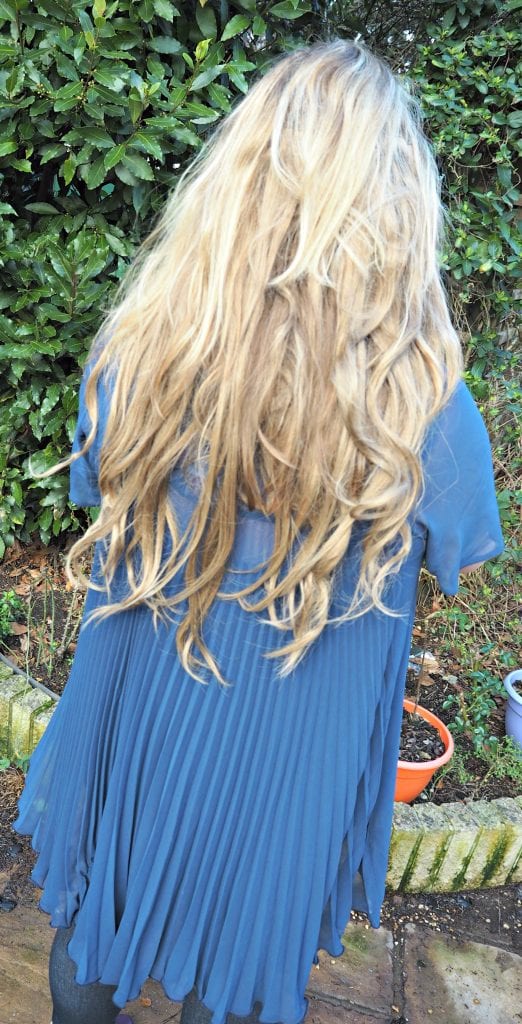 My third item was a black crochet waterfall front cardigan. The main part of the cardigan is a plain knit, but the front piece and lower back is crochet. I liked the crochet detailing and it was cosy to wear.
This cardigan is currently in the sale and is a total bargain at £10 if you want to get your hands on it. I would day it is more of a day to day wardrobe piece than a luxury or going out item.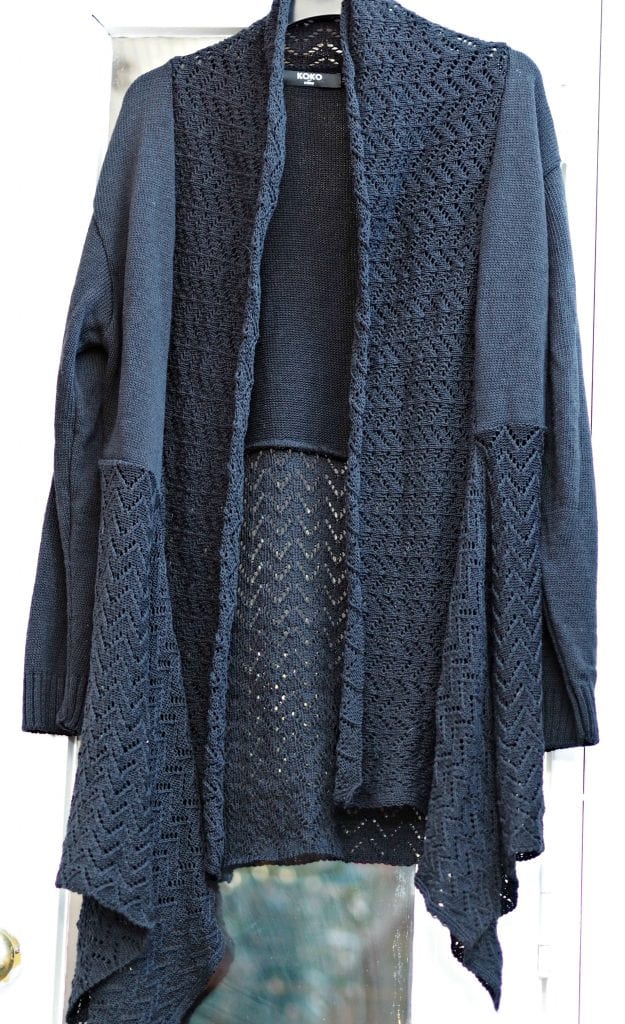 The final item was a pair of skinny jeans which you have seen me wear in the above photos with each of the blouses. Now these jeans were skinny, as in hold in tight and definitely do not eat too much otherwise you might burst out of them tight. I often have a problem with skinny jeans falling down and these jeans weren't going anywhere and they were great from that respect! I did like the colour and as they are stretch I should imagine they will give after a couple more wears.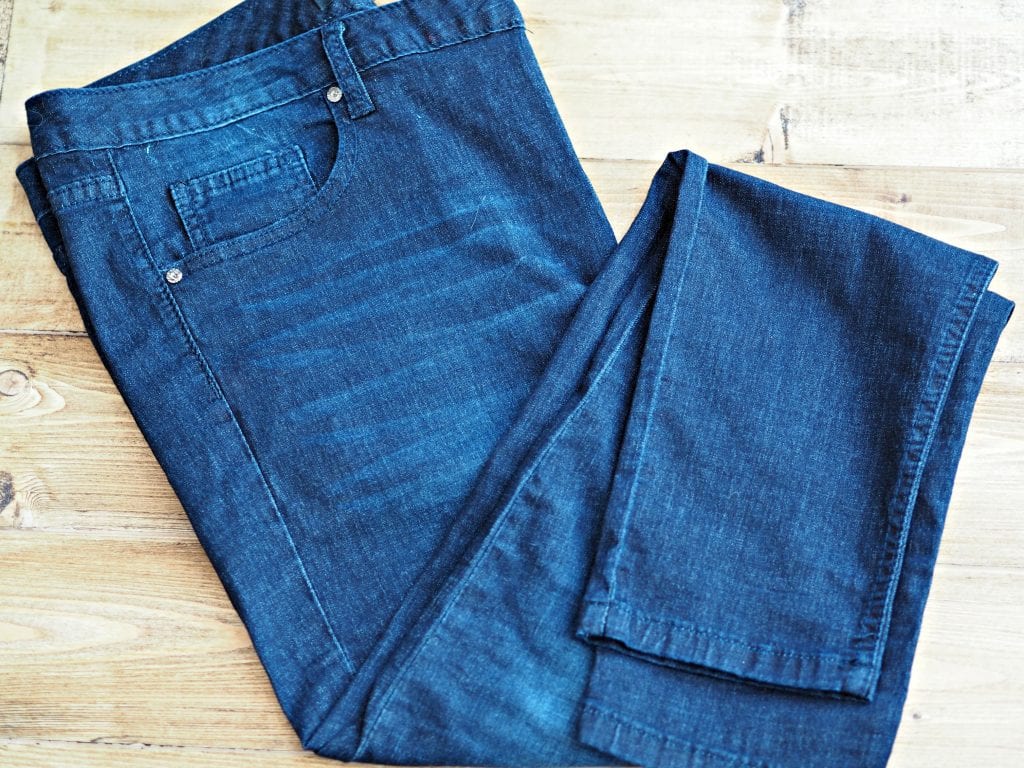 There were a couple of finishing touches that I think would overall improve the quality of LovedRobe's items, the cardigan for example had a few loose threads and the blue blouse had a tiny hole by the seam. But these items were definitely good value for money and I loved the pleated back on the blouses, I've not actually seen that before from anyone else. They also have a luxe collection on their website and the dresses on there look fabulous!
Floral pleat black blouse blouse RRP £45, Blue pleat back blouse £42, Black waterfall crochet cardigan £10 (reduced from £36), Blue skinny jeans £29.
*Disclosure: LovedRobe sent me these clothes for the purpose of this review, however, all opinions are my own.