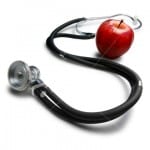 I'm facing a dilemma. I really, really want to lose weight post baby. Christmas has been and gone, and I have reached the avoiding mirrors and cameras and hating half my wardrobe stage. Something needs to be done. I'm so unhappy, with my size.
Now, think what you will of shake diets, I have tried lots of diets and the Cambridge Diet is one that I know really works for me. Before babies I lost weight well on it and maintained that loss too. It's drastic, but effective. I don't intend for this post to be a for or against shake diets, more of a I don't know what to do next.
I also qualified as a Cambridge Consultant before my daughter was born, this is my plan to earn some money around my children now that I have given up work. My maternity money has finished now, so this is becoming an issue. We are far from dire straits, but that extra money would be useful.
My dilemma is this, as I mentioned in my post last week, my daughter is allergic to milk (My Experience of a Cow's Milk Allergy Baby), she's had issues and I have worked around these by cutting dairy out of my diet while breastfeeding her. I have tried introducing dairy free formula to her, but she really doesn't like it, she turns her head, refuses it and sometimes spits it out. I've tasted it myself and it tastes sour, so I can't blame her.
I've got two options, be tough and try and transition her over to the formula – vanilla essence and even Nesquik has been suggested to sweeten the flavour. Or… breastfeed her until she is 12 months.
But… If I breastfeed her I cannot go back on the Cambridge Diet, no steps at all are suitable and this is quite a big deal for me at the moment.
Another option is to carrying on breastfeeding until she reaches a year old, and in the interim try a different diet so I am at least loosing some weight in this time. Slimming World has been suggested. I do much better on structured diets, trying to cut things out at home doesn't really work for me. Then at this point I could move her happily over to soy or oat milk and bypass the horrid formula all together.
My concern with this is that part of my business strategy for attracting new business was to go on the Cambridge Diet post baby and demonstrate how effective it is by doing it myself. I was hoping I could attract new clients from baby classes and pre-school. It's not as effective if I am doing another diet. But I guess I could start off on another diet and then move across?
As a Mum it is my job to put my child's interests above my own is it not? But I am really struggling with this decision. I think because your weight it such a personal and all consuming issue. But also because it is part of my business plan. It inevitably has financial implications. I could start taking clients now I guess, but would you want to work with an overweight consultant? I was going to breastfeed for 6 months and then go on the diet. Mind you, life has a way of laughing at our plans does it not?
As I write this, I think I have pretty much come to the conclusion that I must put my daughter first. But, please tell me, quite honestly – what would you do?