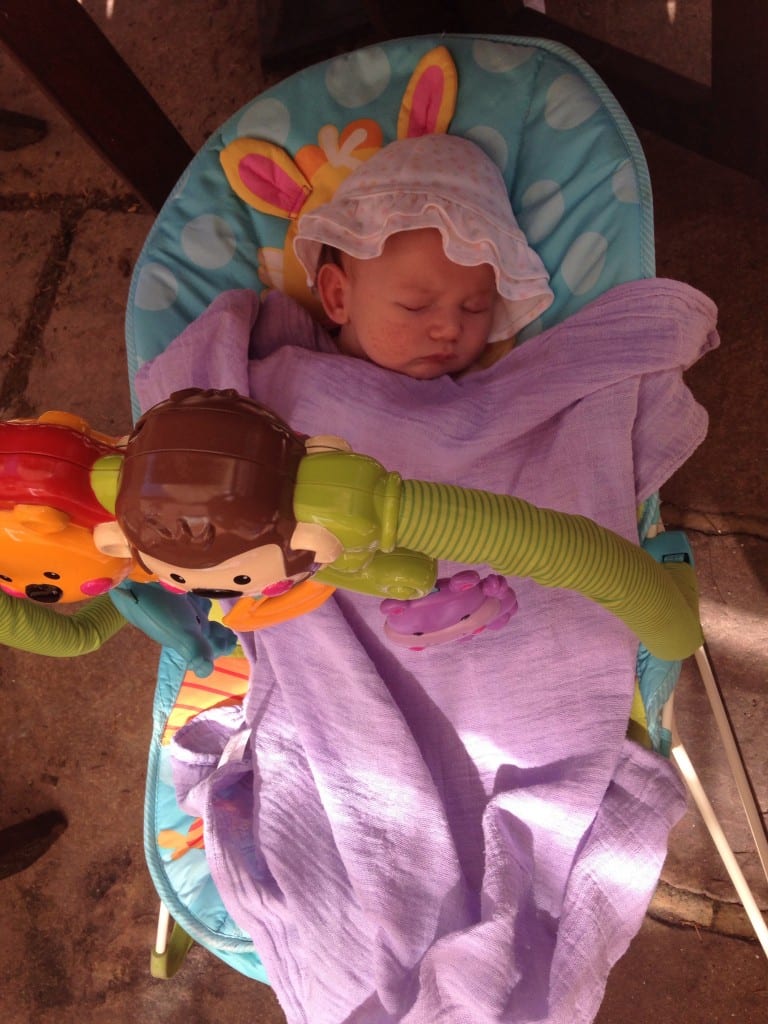 When I was pregnant with Aria I felt pretty confident about the whole newborn baby thing. I'd done it before, sure breast-feeding can be tricky at first and the sleepless nights exhausting, but it was totally manageable with my son.
It sounds silly to say this, but every baby is different. However, I never truly realised how different until my second baby arrived. Things I had learnt with Logan just didn't apply to Aria and I realise just how naïve I had been about it all.
Aria took to breastfeeding pretty well (unlike my son), but it soon became apparent she was not a good sleeper (also unlike my son). She became pretty unsettled almost as soon as she got home from hospital at 2 days at old. We wrote it off as colic.
Unsettled became inconsolable, crying extended to hours day and night, she'd throw her head back and cough, hiccup and sometimes sound like she was choking desperately after feeds. Then the health visitor stopped by and checked her weight and she had stopped gaining.
I remember those days (and nights) with sheer, desperate exhaustion. I didn't know what was wrong with my baby, but I began to suspect it was more than colic. She'd spend some days wanting to breastfeed all day long, and then after several days of constantly feeding and screaming, she would crash and refuse to eat and do nothing but sleep. Then repeat. I was surviving on about 3 hours sleep a day some days. My worst night I finally got her to sleep and my 3 year old son starting chittering ready to start the day, I sobbed, then I got up and thanked the Gods of TV.
On one of the hottest days this summer, she was about 4 or 5 weeks old and I just couldn't get her to feed, she just turned her head and slept. I rang the doctors in tears. I was worried about dehydration. The doctor checked her over, assured me she wasn't dehydrated and said to just syringe cooled, boiled water into her to prevent her from dehydrating should it happen again. Total common sense, but in my sleep deprived and desperate state I was unable to see a solution. My baby was refusing to feed and I just knew something wasn't right. The photo used on this post actually was a day I remember well, it was a beautiful day and my mum had come over to visit and this was only time in that day that we managed to get Aria to sleep at all. The rest of the day we spent taking turns pacing with her in our arms.
I remember a feeling of utter helplessness. We would try all sorts to try & get her to settle. Pacing, slings, bouncer we even bought a giant swing thing in the hope it would help her sleep. All different holds and patting, nothing would work. I would veer between what am I doing wrong my baby is so sad, to selfishly thinking I cannot take anymore crying today. Aria may have shed plenty of helpless tears, but I shed plenty of my own.
Then of course, I felt terrible guilt that I was neglecting my 2 and a half year old son. Who up to a few weeks before had been an only child with both of his parent's full attention and now not only did he have a new sister, he had a sick one who fully monopolised his mummy's time. I am so grateful for friends and family over this time who helped us out.
It wasn't the GP or even my Health Visitor that suggested what Aria's problem might be. No, in the end it was good old Twitter. Some lovely Mums on there suggested it might be Silent Reflux. At 5 weeks (it felt a lot longer) Aria was diagnosed with Silent Reflux, as well as posterior tongue tie and lip tie (which were later cut) and the GP suggested I try cutting milk out of my diet.
At this stage we were on weekly weighing visits from the health visitor who was becoming concerned at her lack of weight gain. She also had a rash all over face, which we initially thought was baby acne, I now believe it to be linked to her dairy allergy.
We tried Gaviscon (not much luck), but found Ranitidine helped a lot. But the biggest thing that helped Aria was cutting all dairy out of my diet (I was exclusively breastfeeding).  The prospect seemed really daunting at first, we eat so much dairy in our foods and it's hidden in everything. Plus.. chocolate *weeps*. Also, lactose intolerant foods are no good as babies are usually allergic to milk protein – not lactose.
But, after 3 weeks the difference it made was immense. Aria went from a desperately unhappy baby to much more settled, her skin began to clear and she began putting on weight. She was, quite frankly a different baby.
Then, one weekend she went backwards, we couldn't work out what was wrong, but our sad baby was back. I went through my diet and the only thing I could think of was I had had sausages. A phone call to the butchers and they revealed they used milk in the rusk they mix into the sausage meat. Just that small amount had upset her again. I knew I had to be meticulous with my diet, but it was worth it because the difference was so obvious to see.
In terms of her weight, Aria was a rather large baby when she was born at 11lbs and on the 100th centile, she has now stabilised on the 50th centile. She is tall and I would class her as slim (not the case when she was born!), so she has lost a lot of weight overall, but is thankfully happy and healthy now. You can see the difference in the pictures below.
Aria 3 days old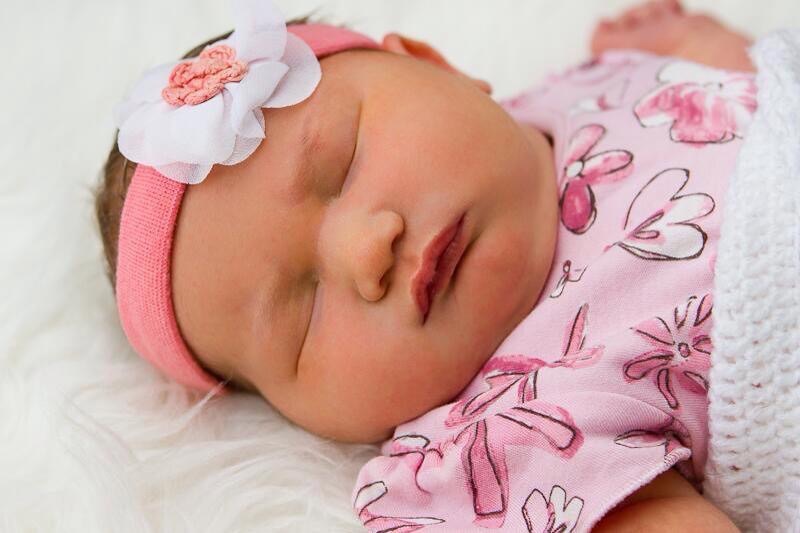 Aria 3 months old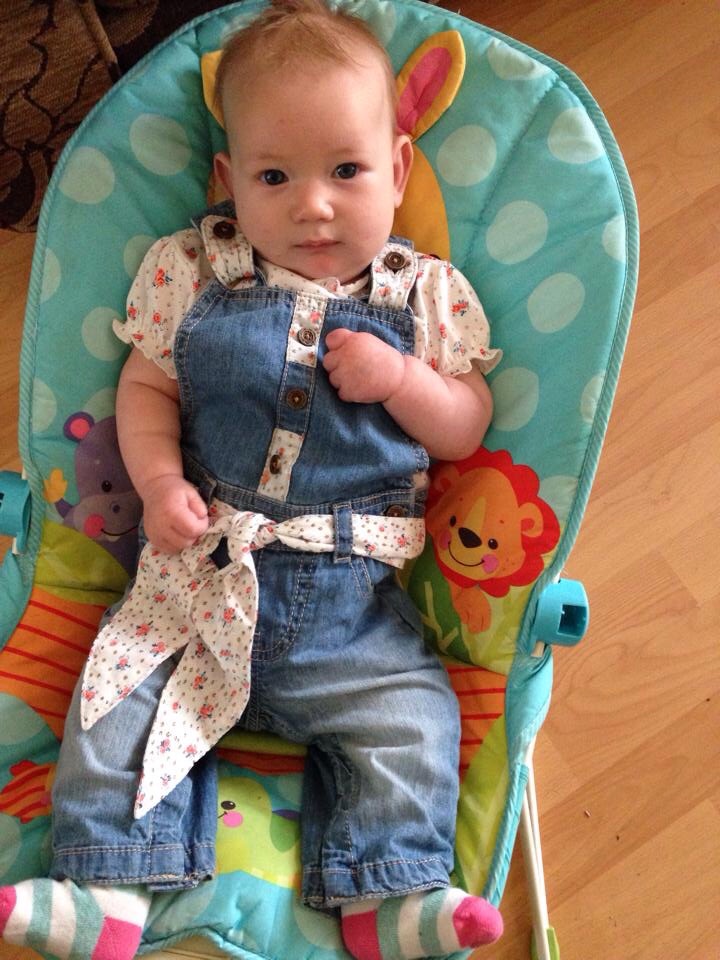 I think they almost look like different babies! We're still making our way through our dairy free journey, weaning has presented its challenges and I have yet to get Aria to take to dairy free formula. But we have come a long way.
If you think you're baby might suffer from cow's milk allergy I would recommend you check out Is It Cow's Milk Allergy or talk to your GP/Health Visitor.