*Advertisement Feature
If you had told me a while ago that I would take pictures of myself in swimwear on my blog or social media, I would have laughed in your face. For a long time I wasn't really comfortable putting photos of myself and his behind my children or pictures of my children. A while ago, I gave up dieting, no longer wishing myself through the mental pain and self-hate it brought with it. And with this, I have been on a slow journey of self-acceptance. Swimwear for me really is one of the last hurdles. Right back to my teens, I have never felt comfortable in swimwear, always wishing I could hide my body away and wear a sarong even in the water.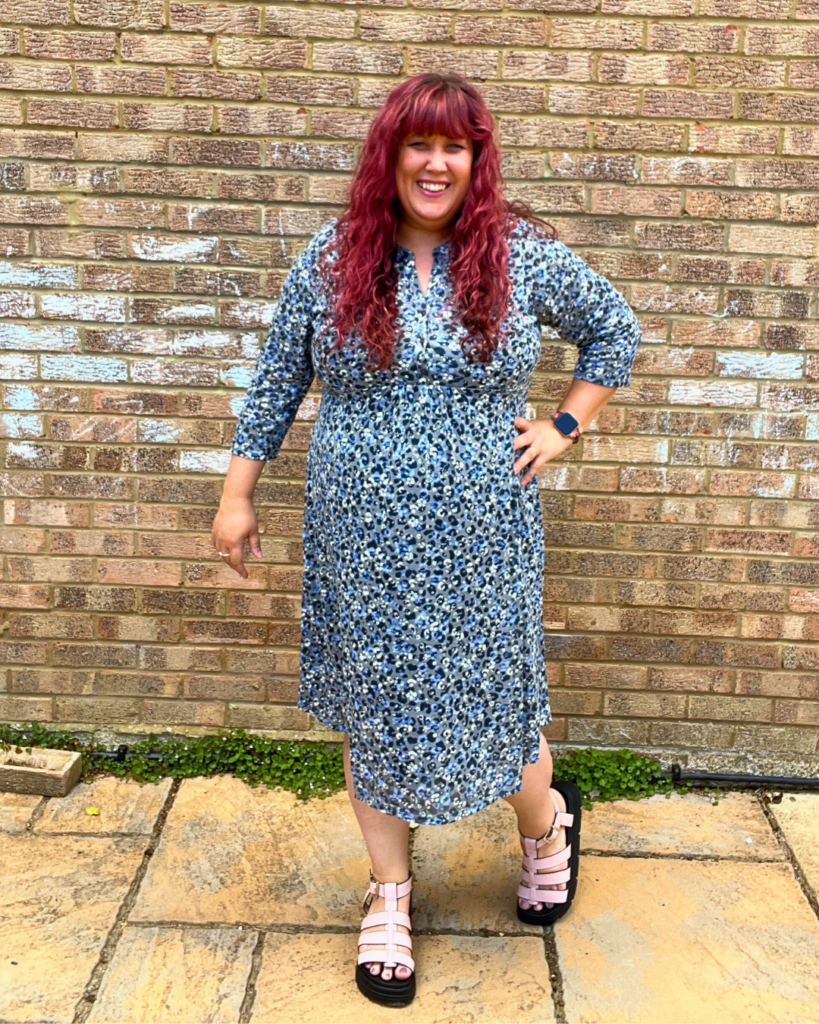 As part of my journey, I have realised that I can wear whatever swimwear makes me feel comfortable. It doesn't have to be a bikini or high-leg swimsuit if I just can't bear the thought of it, there are so many different choices available now compared to when I was a teen. I have enjoyed trying swim leggings, and swim skirts and different mix-and-match pieces that have made me feel happier in my own skin.
Here I am trying some pieces sent to me by Cotton Traders – the first is a fabulous swim skirt and ruched tankini top in pink – it had to be pink didn't it? The skirt makes me feel much more comfortable than I would in simple bikini bottoms. I have tried swim dresses before, but not got on with them as the skirt sort of floats around you, this is different and is a better fit. I also like the ruching on the top and it makes me feel less self-conscious than a form-fitting piece would. Cotton Traders have some great alternative pieces for you to try from skirts, shorts, blouson swimsuits, tankinis, and swim skirts. If a bikini isn't for you, that's totally fine, find something that does instead.
And I think that's my advice really to anyone trying to gain their own confidence, find pieces that make you feel more comfortable. If that's shorts or leggings or a skirt that's totally fine. Life is for enjoying and making memories and not hiding away. Get in the sea or pool with your kids, try paddleboarding, or wild swimming and live your life. Your body is the vessel you have been given to live this life and enjoy it. Nobody has a perfect body, even the models you see in magazines, because they have been airbrushed.