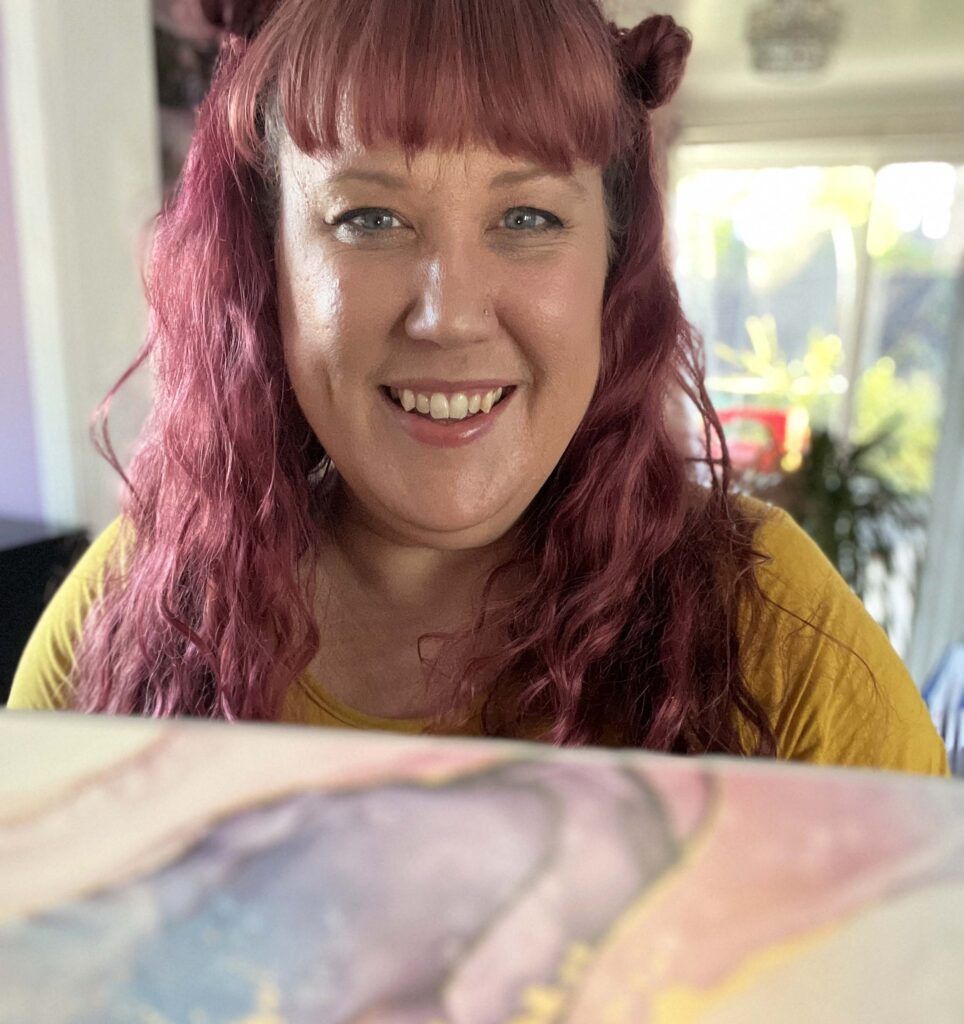 Back in 2021, we were once again in lockdown but during that time I also paid to do some amazing coaching. During the sessions I had with Suzanne my coach, I said I really want to write a book, but I just never seem to be able to finish one. Suzanne helped me look at why this was and helped me look at how I could achieve my goals. I can honestly say that the coaching I had was some of the best money that I have invested in myself. Last July, I finished my book and it's a whooper at 140k words, but it's mine and I did it. Last year was an immensely tricky year which resulted in me having spinal surgery in June, so a lot of things understandably went on pause because of this.
Rewriting my nook has proven to be more of a challenge for me than I thought it would be and I have found myself feeling overwhelmed by it and it keeps falling down the priority list. At Christmas, I sat down and thought about what was stopping me and other than time, I realised it was fear. I love to read books so much, my fear is that my book will not be as good as the books I love to read. But, if I never try I'll never know, will I?
At the beginning of January, I attended a small business networking event at Robyn's Nest in Bracknell (I have been to quite a few now and I would recommend them), and freelance coach Emma Ward did a talk that really helped me, it was about accountability and realistic goal setting. She talked about different ways to make goal-setting work for you. The next week I sat down and wrote down a plan to rewrite my book with the hope and plan of publishing it in 2023.
My Plan to Publish My Book in 2023
So I have decided to make a commitment, to try my hardest to publish my book in 2023. There do seem to be people in my writing groups that write multiple books a year, but that's just not me as I am not a fast writer, and I also have a job and three children. But if I can get my first book published by the end of the year I will be a very happy lady. It helps to take accountability here and share my plans too.
I started by making a plan. To do this I listed out everything that needs to be done in order – looking at the structure, rewriting, beta readers, editing and working with an editor, right down to finding a cover illustrator. One of the things I took on board from Emma's advice was to make goal-setting fun, so I created my plan in Canva as I enjoy creating graphics and now have this beautiful plan to look at and incentivise me. I'll be honest I wasn't as realistic as I needed to be on the first attempt, so it needed a little tweaking, but it's a work in progress and I am very determined to become a published author. So watch this space and I cannot wait to share more news about my book with you.
I have also set up a BookTok account on TikTok if you would like to follow me.