*AD – features gifted items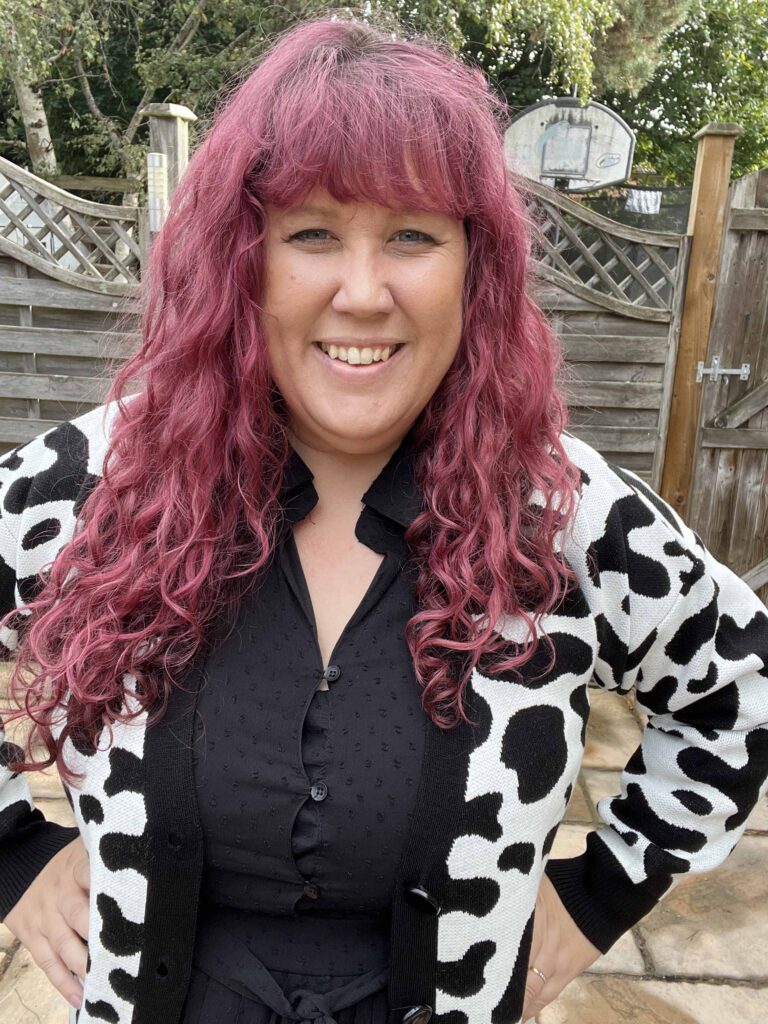 There has certainly been a change in the weather this week and autumn is most definitely here. Time to say goodbye to bare legs, sandals and shorts and hello to autumnal dressing. Time to dig out those boots and knits, autumn is for layers and welcoming the season of cosy dressing. If you will forgive me the use of the 'C' word in September, it's not going to be long before the party season is here with us and Christmas too – one of my favourite times of year.
It's lovely to be working with Yours Clothing again trying on some pieces from their new autumn and party collections. They have got some stunning pieces for you to buy in their Occasionwear and party range. I choose this gorgeous black dobby shirt dress from it to show how I would dress it from day to night. For review purposes, I am wearing a size 20 here and I am quite chesty and would say it's a little snug around the bust, but easily solved with pinning. But if you are busty, you might want to consider sizing up.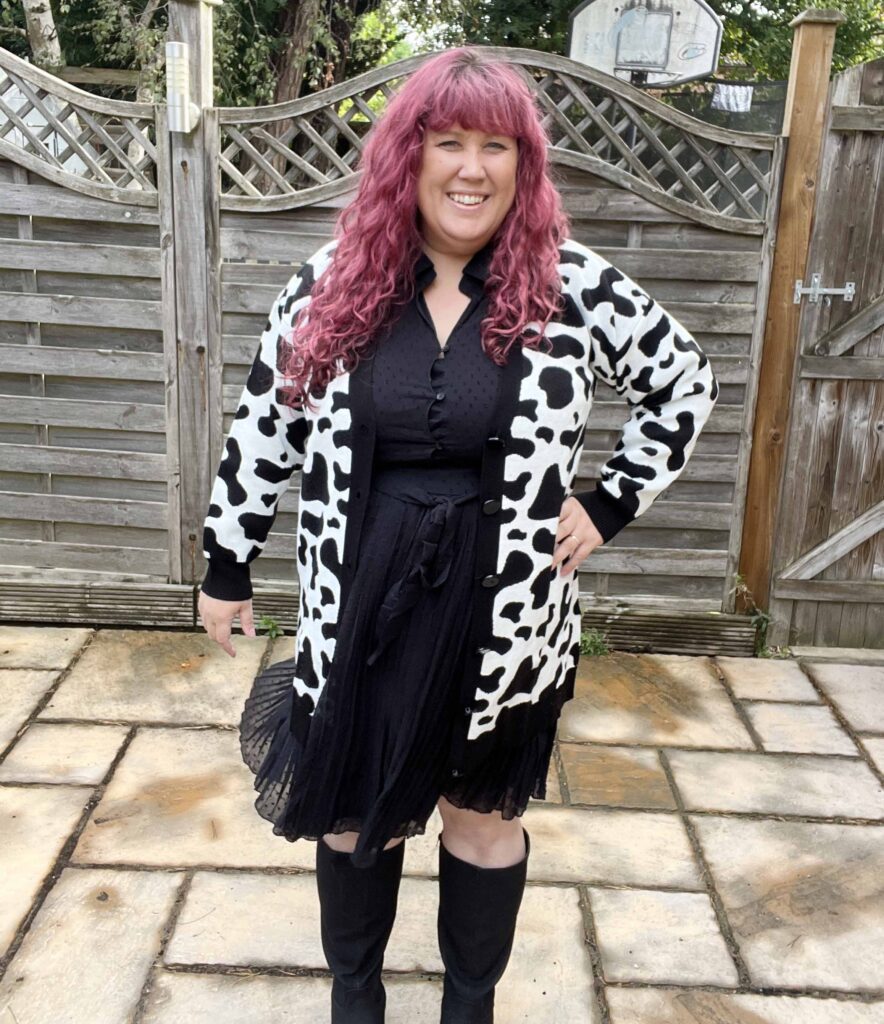 For cosy day dressing, I have teamed it with this chunky cow print knit cardigan and chunky, wide calf, knee high boots. I often struggle with the width of knee-high boots and standard ones in show shops rarely fit around my calves, but these boots from yours are perfect. They fit me with room to spare and will be a great addition to my autumn/winter wardrobe and can be worn with all of my skirts, dresses and over skinny jeans.
Like a lot of people, I imagine, I am resisting putting the heating on at the moment, so I can also see a lot more chunky knits in my future. In my late teens, I had a bit of a weakness for cow print and that love has never truly left me. Which meant I fell in love with this cow print cardigan as soon as I saw it. It is super warm, but also a great statement piece to go with any outfit. Generous in sizing as well, I am wearing an 18-20 here.
Day to Night Dressing
This dobby dress is a lovely piece that has a gorgeous flare to the skirt and really easy to dress up for the evening. Swap shoes for heels, or wedges in my case as I haven't been able to handle heels since my back operation. Add some accessories and red lippy and you're good to go. It's a really easy-to-wear little black dress that would make for a great wardrobe staple. I'm a big fan of the sash that highlights my waist.
If you haven't come across Yours Clothing before, they are a fashionable size-inclusive brand with their ranges running from size 14 right through to size 40. They make clothes that flatter and fit and make fashion to look good on your curves. I am fast becoming a fan of their styles and have quite of few of their pieces in my wardrobe, I love that they are size inclusive and have great customer service to go with it too.