*Advertisement Feature
Summer is so very close now I can almost touch it, which can only mean one thing – it's time for a wardrobe update. In preparation, I have been sent some gorgeous items from Yours Clothing. If you haven't come across Yours Clothing before they are a fast-growing plus-size fashion retailer, that sell clothing from sizes UK 14-40. They are incredibly size-inclusive and their clothing is pretty affordable too.
Cream Floral Frill Smock Maxi Dress
I have been sent some pieces from their Limited Collection which are items that are just that little bit 'extra'. Think bold, stunning items perfect for someone that really, really loves fashion. As soon as I saw it, I fell in love with the dresses in the collection. I am a long term dress devotee, for years I used to think they were for special occasions, but I have seen the error of my ways now and pretty much wear them everyday now. Why not wear the clothes you love all the time?
This cream maxi dress covered in a bold red floral pattern. It's so soft and comfortable to wear, just pull it on and add a pair of sandals or trainers. It's finished with frill detailing around the collar, cuffs and hem and I loved it as soon as I tried it on.
Black Multi Strap Sporty Platform Sandals
I am wearing it with this super comfortable pair of strappy wedges. I often find that strappy sandals stick into my foot and are uncomfortable, but not these. They are wide fit, with a soft straps and sporty wedge sole. I could honestly go shopping in them straight away they are that comfortable.
Pink Paisley Boho Maxi Dress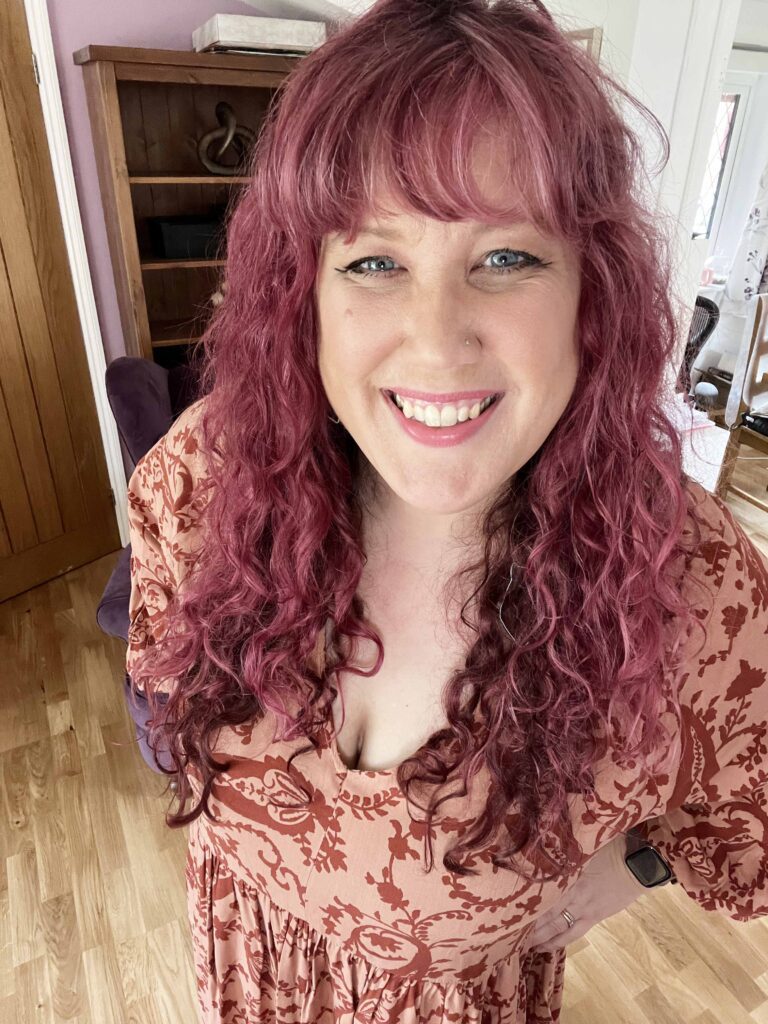 Another super soft dress that is great for throwing on and making you feel amazing is this pink paisley boho maxi dress. A pinky, terracotta colour with a dark orange paisley print, this dress has puffed sleeves and empire waist detailing. It's one of those dresses that is just so easy to wear and effortlessly makes you feel great whever you wear it. I've worn it with the wedge sandals here, but I think it would look equally look great with a pair of boots on a wet day and a leather jacket.
Green Ditsy Wrap Dress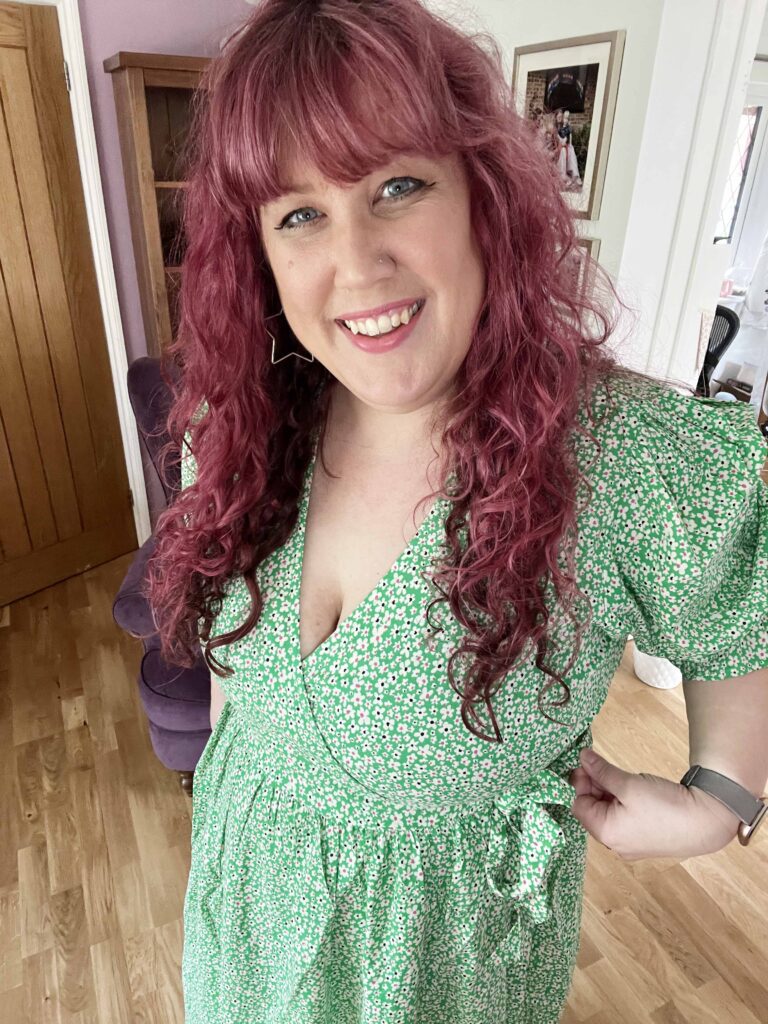 Last and my no means least is this green wrap ditsy dress. Made of a more structured woven material, this dress is so flattering and amazing for emphasising your curves. There is a wrap tie you pull through which you can then knot or tie in a bow. The dress has fluted, short bell sleeves and a full skirt. It's the perfect dress for afternoon tea or a summer garden party.
I have completely fallen in love with all of the things I have been sent from Yours Clothing, they are all so very comfortable and flattering and in stunning prints that make me happy. The shoes are stylish and so very comfortable. I will definitely be adding more things from their collection to my wardrobe in the future. All dresses I am wearing here are in a size 20 and the shoes are a size 8.