*AD – please note we have been gifted classes, but all opinions are my own
If the pandemic has taught me anything as a person and as a mother, it's the importance of creativity and the arts. How important it is for our mental health and well being. During lockdown, both my children and I enjoyed making friendship bracelets, doing creative projects and improving our drawing through Youtube tutorials. It was then that I first came across Noopur Thakur. Living locally, she is an artist, children's illustrator and designer. But during lockdown, she ran free children's drawing classes online, like many great businesses and people did to help support children through a difficult time which is where we first met Noopur.
As the world went back to normal, Aria was delighted to be invited to try Little Sketchbook Club, which is Noopur's online drawing classes for children. The recommended age for these lessons is 7-11 year olds. Classes can be bought on a pay as you go basis, or you can bulk book 10 classes at once for a discount rate. The classes take place on zoom so are really easy to take part in wherever you are in the country.
The classes are varied and are aimed at helping the children to learn different skills and artistic styles. From poppy fields to Mexican tiles, it really helps children explore their creativity. Noopur is imaginative with each weekly project, and they do fun things and create special effects using everyday items such as cotton buds and toothbrushes. What is also really lovely is at the end of each weekly class the children have created a lovely piece they can be proud of.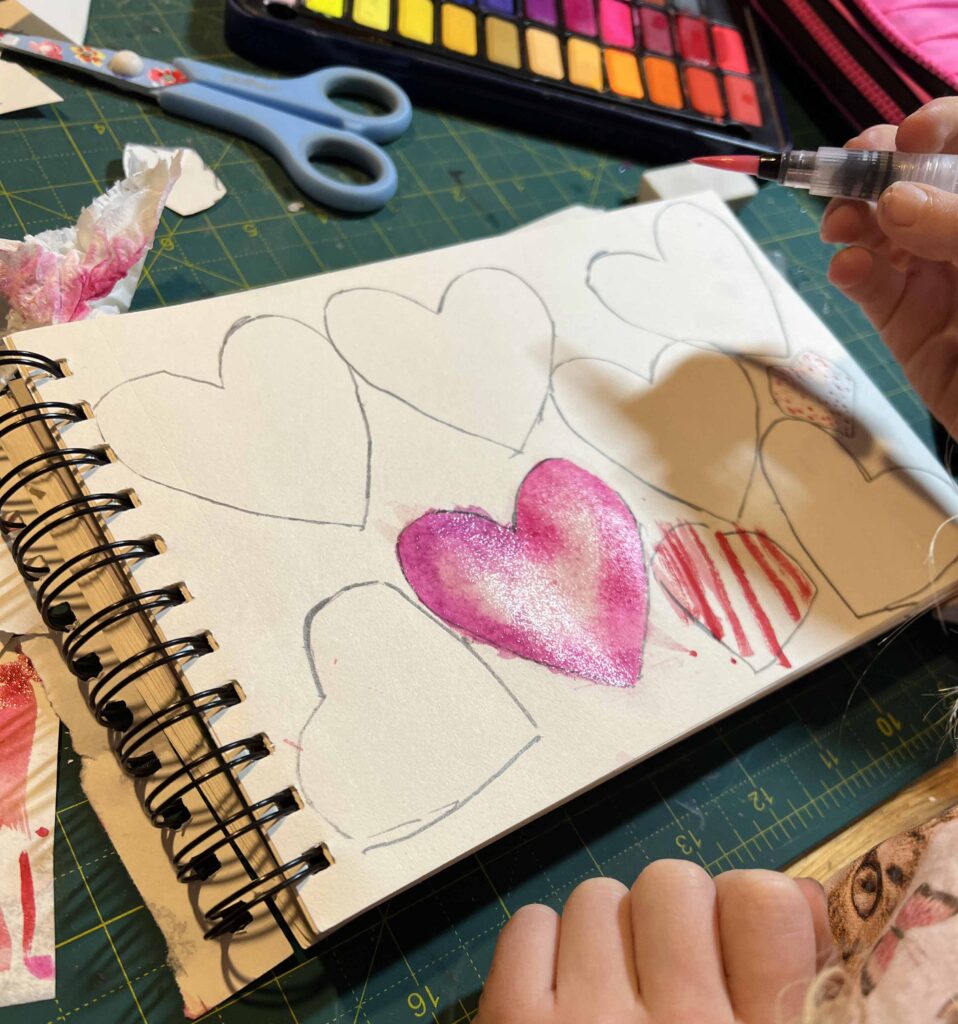 You will have to commit to a bit of outlay in advance to get the different art equipment that Noopur recommends, which is listed on her website. A sketchbook, pencils, paints and different art materials, and all are lovely to keep in and be used for home projects too. They give your child a fantastic base art set to set them us as a prospering little artist. Each week Noopur sends through details of what the class will be along with a list of the art materials they will need to get ready in advance.
Little Sketchbook Club is great for building confidence as each week your child learns new skills, grow their abilities and discover different mediums and styles. Noopur gives feedback to every child on how they can tweak or make their drawings better and celebrates their achievements. It's simple to join in as they take place online, as a Mum of three children not having to drive a child somewhere for a class is also a bit of a bonus.