*Advertisement Feature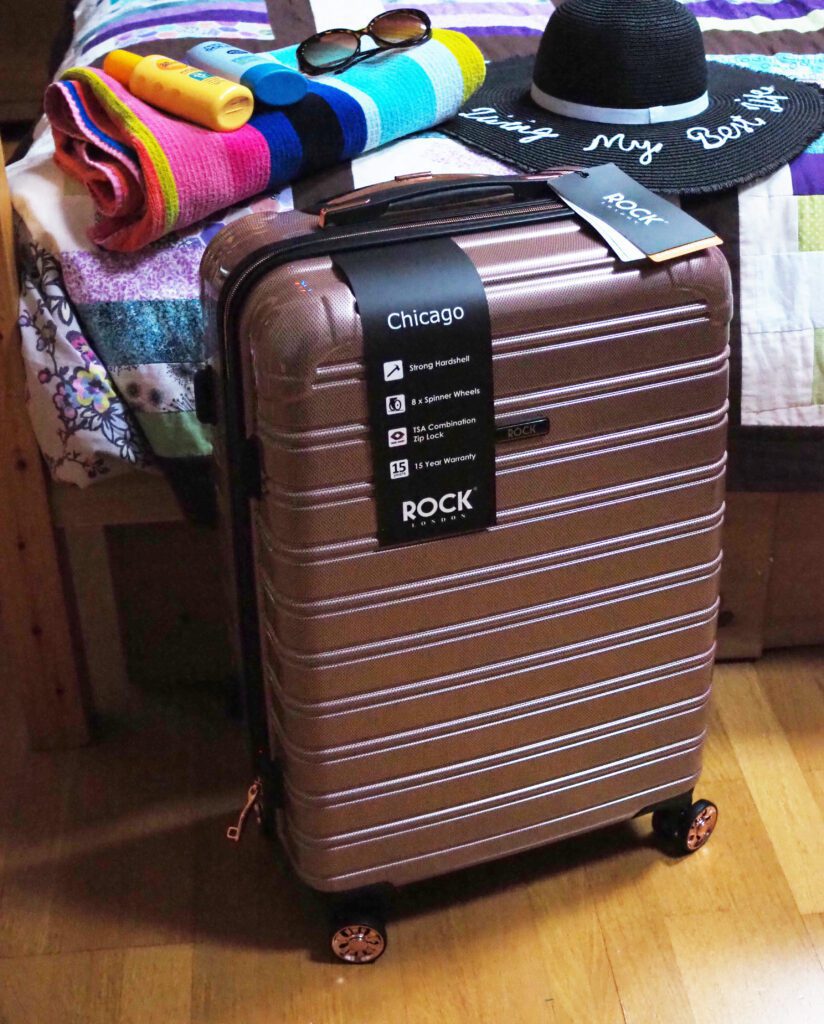 At the moment, gorgeous summer holidays feel like a bit of a dream, don't they? A time when we might be able to jet off to warmer climates was something we so took for granted until we no longer go on them. But these times will come again and we were lucky enough to go to Wales last August, so I am thinking positively that they will come again.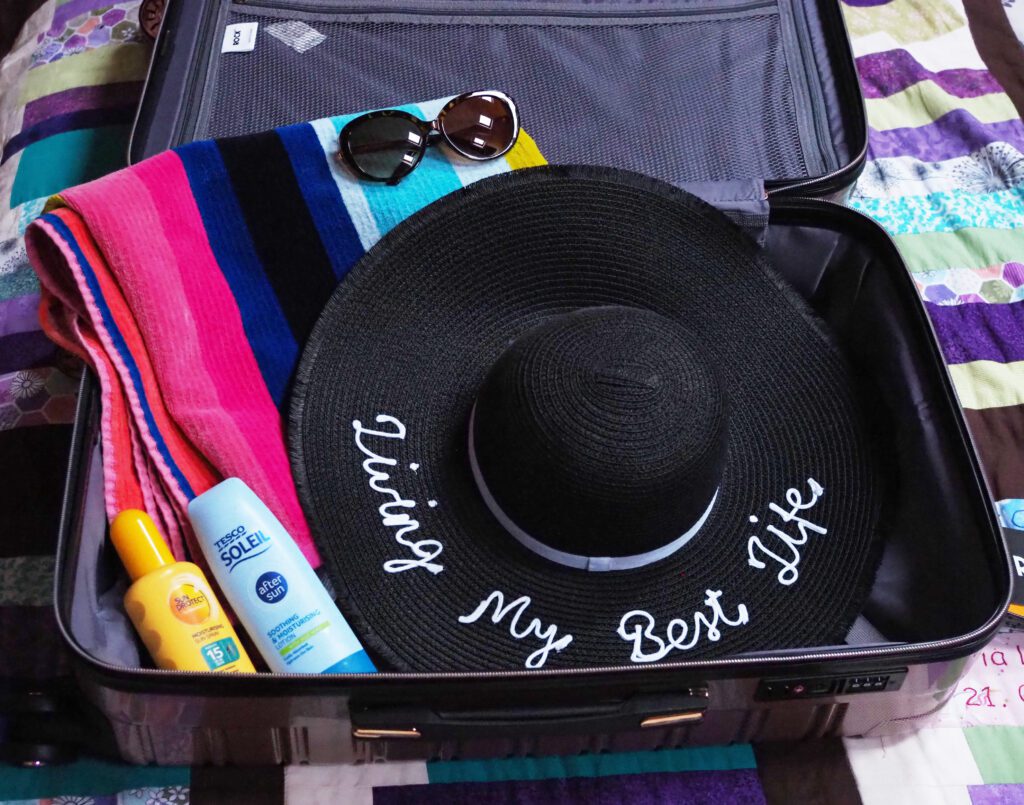 One thing we do get back to travelling is some good quality hard luggage. I'm a big fan of hard luggage as I think it survives the wear and tear of travel better. With a husband who travels multiple times a year with business (pre covid), this was essential. But, it also protects your belongings inside better too.
Rock Luggage Review
Rock Luggage make luggage, bags and travel accessories and have been doing so for more than 40 years. Their cases are stylish and practical, just what you need for your travels. I have been sent the Chicago hardshell case to review, in this gorgeous rose gold colour. But if that doesn't suit your taste it also comes in silver, black and green.
The suitcase has a 60-litre capacity, an amazing 15-year guarantee and weighs just 3.7kg. The colour was the first thing that caught my attention, I am a big fan of rose gold at the moment. I love the attention to detail on all of the claps, zips and handles, which makes the suitcase look really lovely.
When you open the case, it's well organised, with lots of pockets and a divider to help keep your belongings neat, so they don't get lost and messy. It's really well designed. For the security-conscious, the case comes with a TSA combination lock. Plus 8 glide wheels so you don't break your back when the case is full.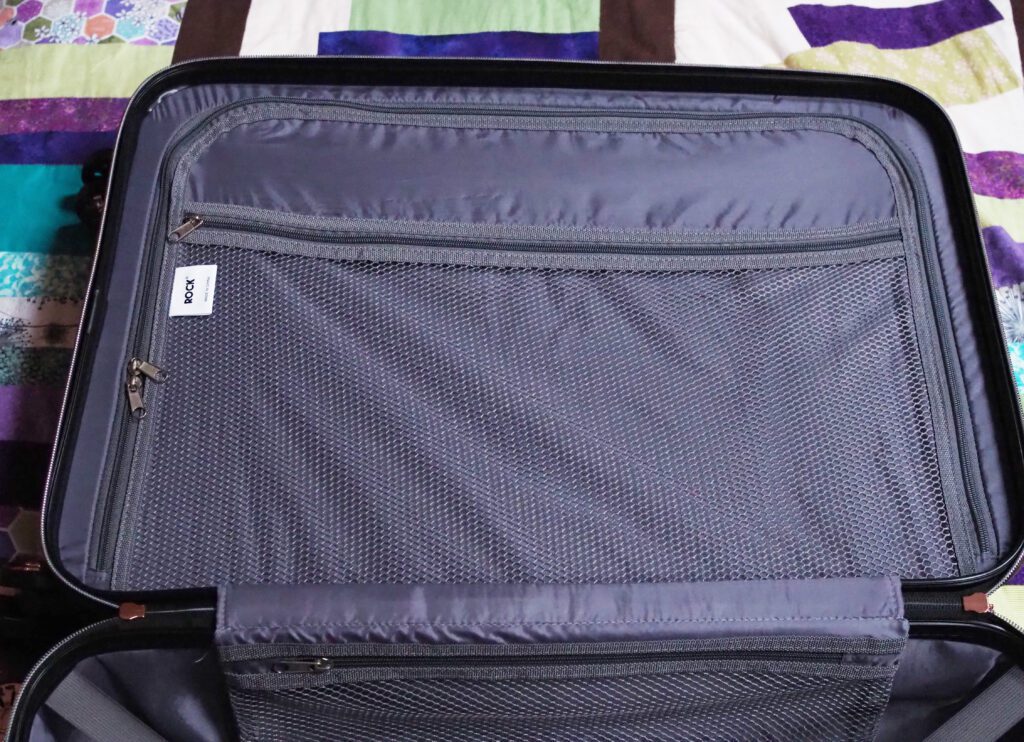 Overall, this is a well designed and stylish bags perfect for your travels. I am longing for a time when I can fill it up and head off on some new adventures with my family.