*Advertisement Feature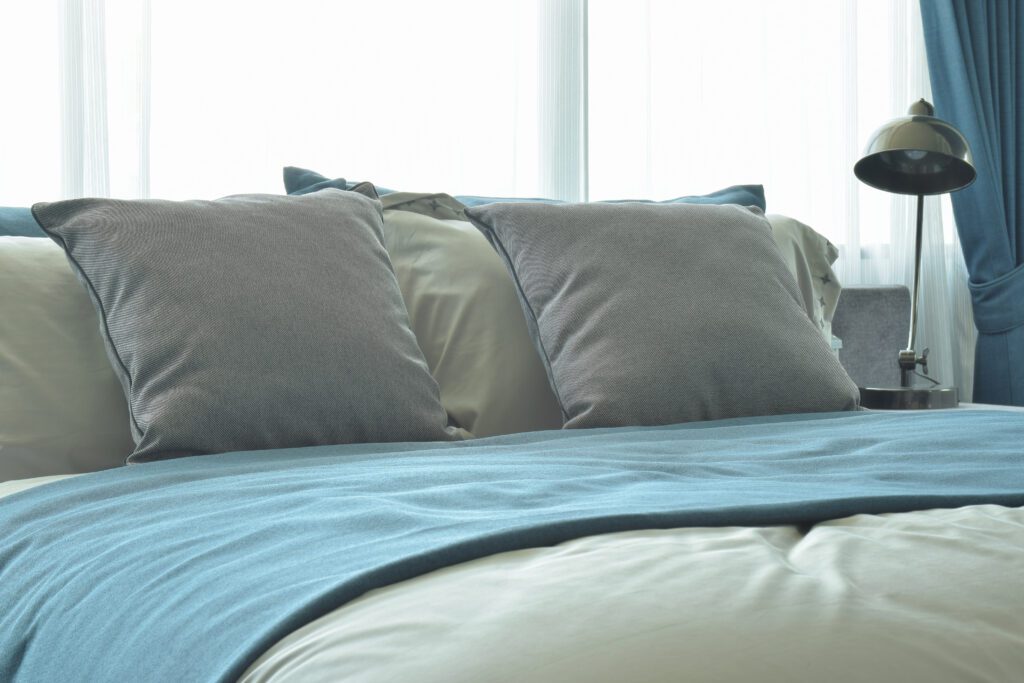 A bed conjures an image of exquisite comfort and relaxation that it can take you to dreamland in minutes and wake up feeling refreshed after a good night's sleep. But beds are not just for comfort as these can also be used to cleverly store seasonal or bulky items, as in the case of ottoman beds.
Deriving its name from the Ottoman Empire of the 13th century, ottoman refers to furniture composed of wooden chests, footstools, and beds with distinct design and storage options. Modern ottoman furniture now comes in a variety of shapes and sizes, with a delightful range of colours and finishes as well as impressive upholstery.
Ottoman Bed Basics
Yes, there's even an ottoman bed now, which is becoming increasingly popular as a bed of choice for people who desire the combination of form and function. These beds are stylish to sleep in and much more. It's best for small rooms that are short on space as its platform base can be lifted to serve as storage large enough to fit beddings, towels, and seasonal clothing as well as shoes, books, and various keepsakes.
Ottoman beds can store just about anything and make it accessible to take items out through gas struts or pistons that lift the platform base and the mattress either from the side or the foot to reveal wide storage underneath.
Making An Ottoman Bed
Having an ottoman bed is very practical, but have you ever wondered how it's made? What technology allows it to function as storage and bed frame as well?
Here is a walkthrough of some general parts that make an ottoman bed distinct and desirable.
Ottoman Bed Frame
Ottoman beds are made from quality timber with several layers that function as base slats, base sheets, and pre-constructed lids.
Base slats function as the foundation of the ottoman bed. It's sturdy enough to sustain the weight of the items to be stored as well and hold the entire bed frame structure.
Base sheets provide a durable base for the bed. It serves as the bottom of the bed's storage part to keep belongings off the ground and free from dust and dirt.
Base sides or ends serve as side enclosures for the internal storage space. These portions are often pre-drilled for hinges to be inserted while entire blocks are glued and stapled.
Sprung slats are connected bars that lie vertically across the width of the frame with a gentle, upward-facing arch that provides support to the mattress.
Lids serve as a lining to sprung slats and keep the mattress from falling when it is lifted.
Some ottoman beds may offer a non-stick platform top that keeps the mattress from sliding and crushing the headboard. You can check out options for sprung slated or platform tops of luxury Ottoman beds from The Luxury Bed Co.
Storage Bases
Ottoman storage bases have three opening variations: side lift, end lift, or half lift opening. A side lift base can open on one side of the bed and is best suited when placed in a small bedroom. An end lift storage opens at the foot of the bed and is ideal when the bed is positioned next to the wall. A half-lift opening gives the same accessibility and convenience. These choices allow you to customise your bed to adapt to its surroundings and give you enough space to put things in and out of the storage area.
Ottoman beds open up as full-storage bases, giving an extra 40% storage space compared to divan beds. Ottoman beds may come with a boarded base on the floor or a floating floor to keep items clean. For this feature, it's an ideal addition in case you're renovating bedrooms and need extra storage spaces for children's toys or things.
Ottoman Pistons and Gas Struts
Pistons or gas struts and hinges are bed mechanisms that allow the lifting of the mattress for underneath storage in an ottoman bed. These take the weight of the mattress when it rises and goes back down. Gas struts ensure that the mattress or the lid doesn't come down while you're putting items away in storage.
In choosing ottoman beds, it's best to look for gas struts and pistons joined by solid brackets with two to four screws to ensure that it's sturdy enough to carry the weight of your mattress.
Takeaway
Ottoman beds are great pieces of bedroom fixtures because of their great value. It functions both as a bed frame and storage unit with an added plus that it comes in stylish colours and designs. With a durable bed and sturdy storage, sleep deprivation is not an option, and accidents reported by Motor1.com can be prevented when you invest in an ottoman bed.