Welcome to a weekly feature on my blog – Ben's Zone. Written by husband… Ben. A foodie, coffee obsessed, ex-smoking, ex-drinking and Ridgeback loving Dad. Who is also seriously into his fitness.  You can find him on the blog (mostly) on Sundays. Enjoy!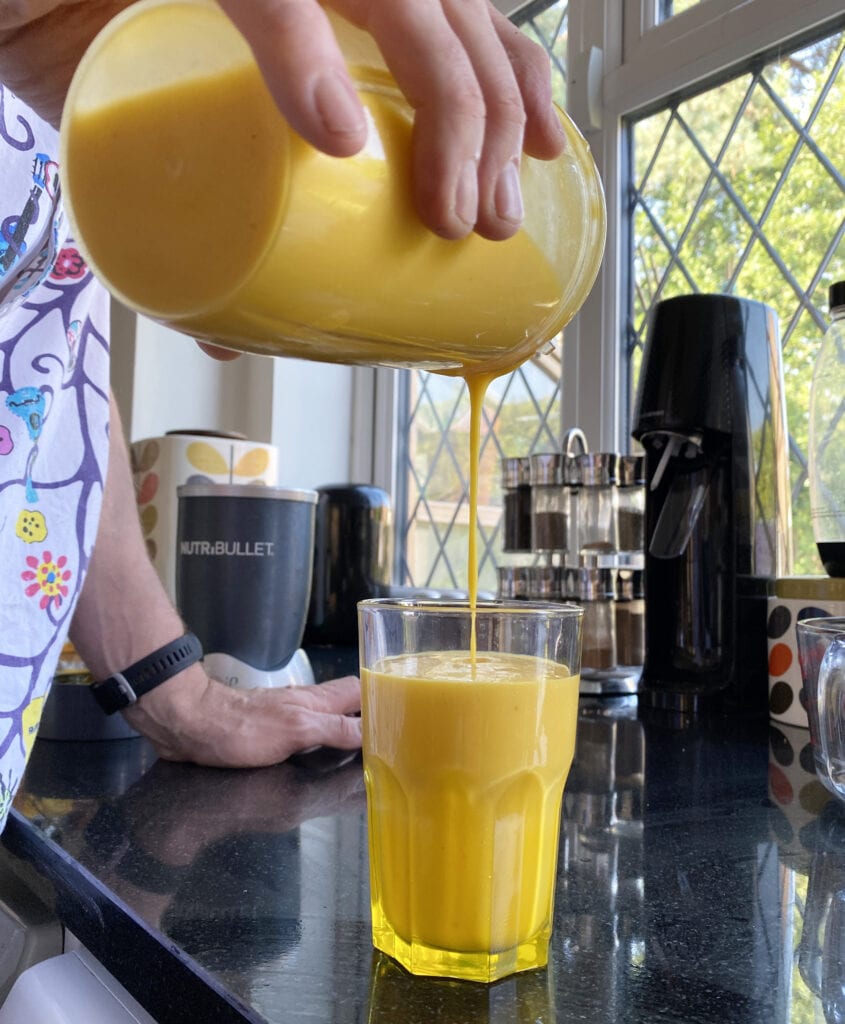 Yoghurt Drink Recipes to use with your EasiYo
It says in the bio for this blog that I don't drink but that's a misnomer. I love to drink, I just don't drink booze. I do actually love beverages in all their wonderful forms from a raw, jagged morning espresso through to a nice cool Pepsi with lunch till we get to a fresh fruit concoction as a sundowner.
Today I'm going to talk about my two favourite yogurt based drinks.
Number one is my take on a treat I have from a certain department store when I go to town. I love this because it combines my favourite flavour of all time (vanilla) with the sharpness and creaminess of yoghurt and the sweet but wood notes of maple syrup. The key here is to loosen the mix without diluting any flavour and you do this by adding apple juice. The apple juice just sits in the background, working nicely with the flavour of the maple and enhancing the consistency and mouth feel while letting the yoghurt and vanilla take centre stage.
You'll probably need to tweak the balance of ingredients of this to your taste but for me this is a truly sophisticated drink that doesn't require you to pretend to like the taste of a peat bog.
Vanilla and Maple Yoghurt Smoothie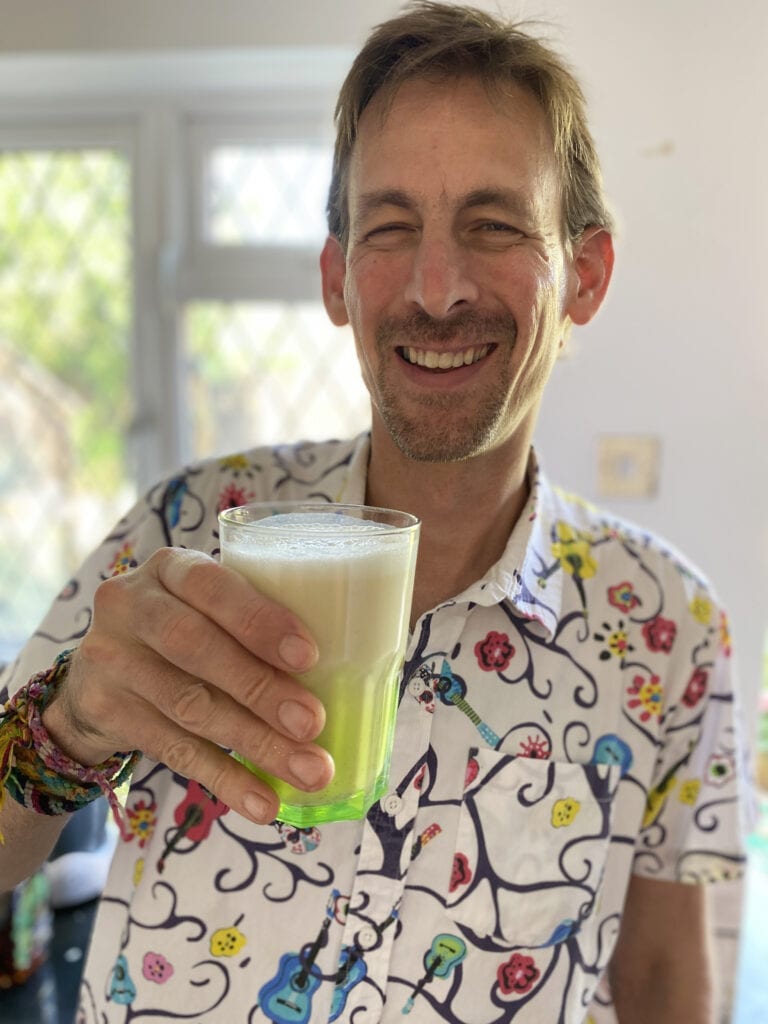 Ingredients:
300g Plain EasiYo yoghurt (or plain yoghurt)
3 tablespoons maple syrup
1 1/2 teaspoons vanilla paste
300ml Apple juice
Method:
Blend ingredients together until smooth, add maple to taste as required and apple juice until desired consistency is achieved. Easy.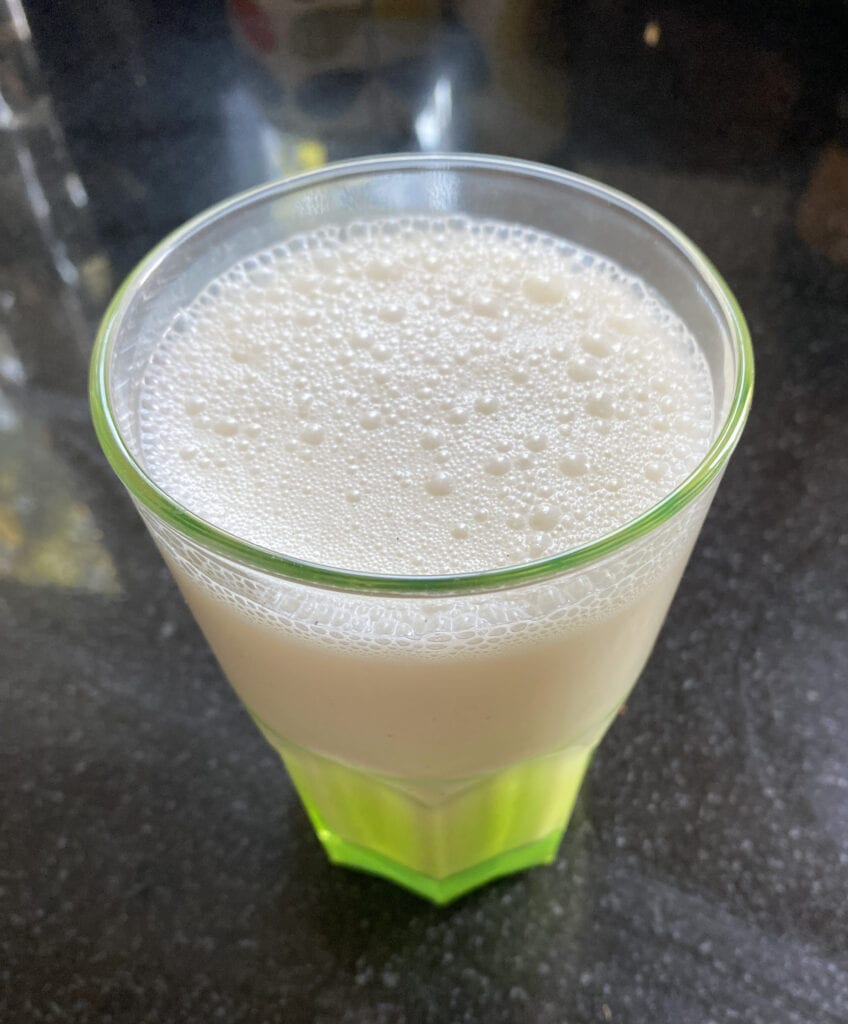 Mango Lassi Recipe
Next up is a real favourite of mine, mango lassi. I know that mango lassi should not really be made with canned mango but having drank my share in India what I'll also say is I wouldn't use it if I could get mangos like you can there. While I'm stuck using the sickly fibrous stuff you get in UK supermarkets I'm going to use the canned stuff and not feel a whiff of guilt.
Opinions vary on whether water should be added and I get that, make your own choice. I know the consistency I like and add the water until I get it. If you don't want to, don't bother. Some people add milk instead of water and that's ok, I don't like the texture when I've tried that but do what works for you. What I would say though is that in my eyes ice is an absolute. You have a lassi in the sweltering heat and it positively must cool you right down. I don't add sugar, you can should you wish. I'd go for light brown sugar if doing so as you don't want to overwhelm the fragrance of the mango.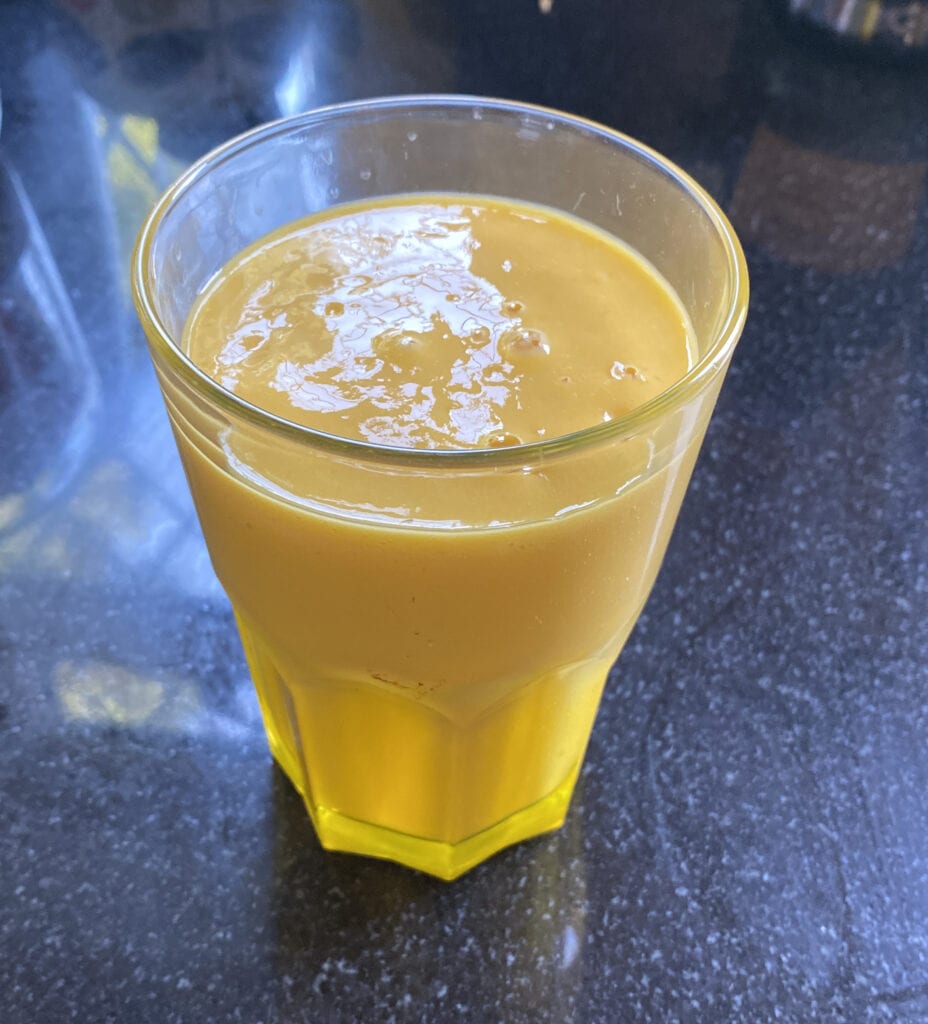 Here you go then.
Ingredients:
750g Plain yogurt
1 can pulped mango
Handful of ice
Water as required
Method:
Put ingredients in a blender
Blend ingredients until combined
Enjoy.