* Advertisement Feature (but all opinions are my own)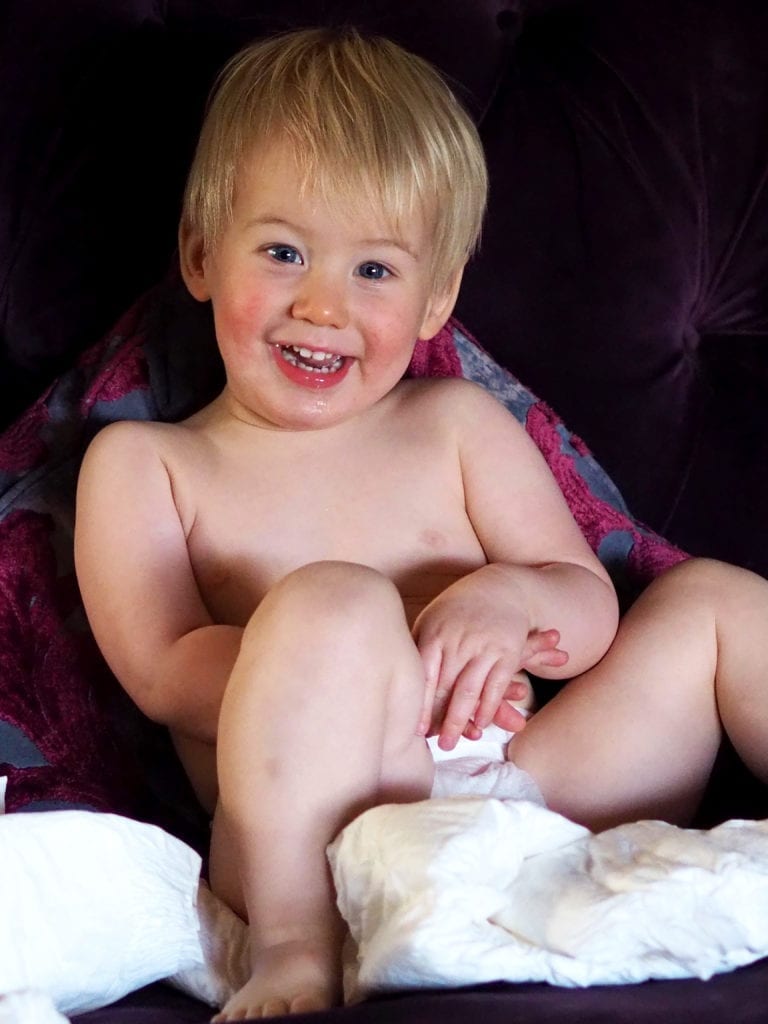 I don't know about you, but lately I have been having a lot of guilt over the fact that I use disposable nappies. I did use reusables with Aria, but I have to admit to finding that washing quite hard to keep up with. I then sold her collection when we moved house. The fact that we have been trying to reduce our plastic consumption in our house, does not sit well with using disposable nappies. I have looked into hybrid solution as a compromise, but not found an economical solution.
So it was with great interest that I looked through the Dyper website, when I was asked to review them.
Dyper – A Compostable Nappy
The answer to the disposable nappy problem is a nappy that can be composted.
Dyper nappies are a bamboo nappy (which is responsibly sourced) that can be composted even at home. There are a couple of caveats to this, only wet nappies and not pooey nappies should be composited and the fastening section needs to be removed and disposed as waste. Also it is not advised they are used in the soil for growing food, but are perfectly fine for plants.
It takes a normal disposable nappy between 200 and 500 years to decompose, which is massive. Dyper have done independent testing and their nappies are 61% composted by the 75th day. This does depend on the circumstances – they need air and water to compost and they don't know if the comparison of 200 years to 75 days in done under the same circumstances. But that aside, I think it's clear to see in terms of the environment their nappies are a much better option. You can read more in detail on their composting page.
I have contacted my local council to see if they could go in my brown garden waste bin, and they have unfortunately said no. So you would need to compost these nappies at home.
Dyper Nappy Subscription Service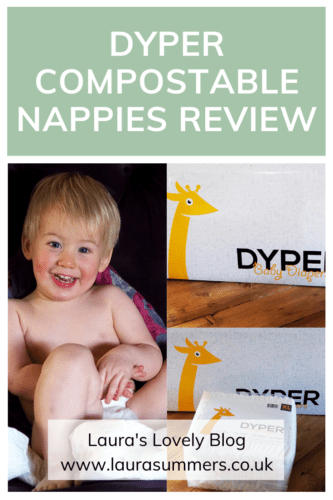 You purchase Dyper nappies via a subscription service. The cost is £49 per month and they will then work out based on the size of nappies you are purchasing how many you will need to get you through. See the table I have put below.
If you need more, you can adjust your frequency to as little as every 2 weeks or you can reschedule deliveries as you see fit (although worth noting that more frequent deliveries will increase the cost). They will even deliver to them on holiday. Additionally, you can request an SOS delivery which will send one additional week to you, twice per year at no additional charge (the SOS service is currently only available in the US, but is launching in Europe and the UK soon). But essentially the idea is that you will have one set fee and get delivered on the nappies you need to you (for free) on a monthly basis.
| | | |
| --- | --- | --- |
| Size | Amount of nappies | Weight |
| Newborn | 260 | <4kg |
| Small | 220 | 3-8kg |
| Medium | 180 | 6-10kg |
| Large | 140 | 9-14kg |
| Extra Large | 100 | 12kg+ |
Dyper – A Review
So how did we get on with them? The sizing is a little different to what we're used to. In normal nappies Bo wears a size 5, but Dyper's sizing is worked out as above. At the time of this review, Bo weighed 13.2kg so I decided that the extra large size would probably be best for him. But they did come up quite big and in hindsight I think perhaps the large may have been better for him as he is tall, but not particularly chunky.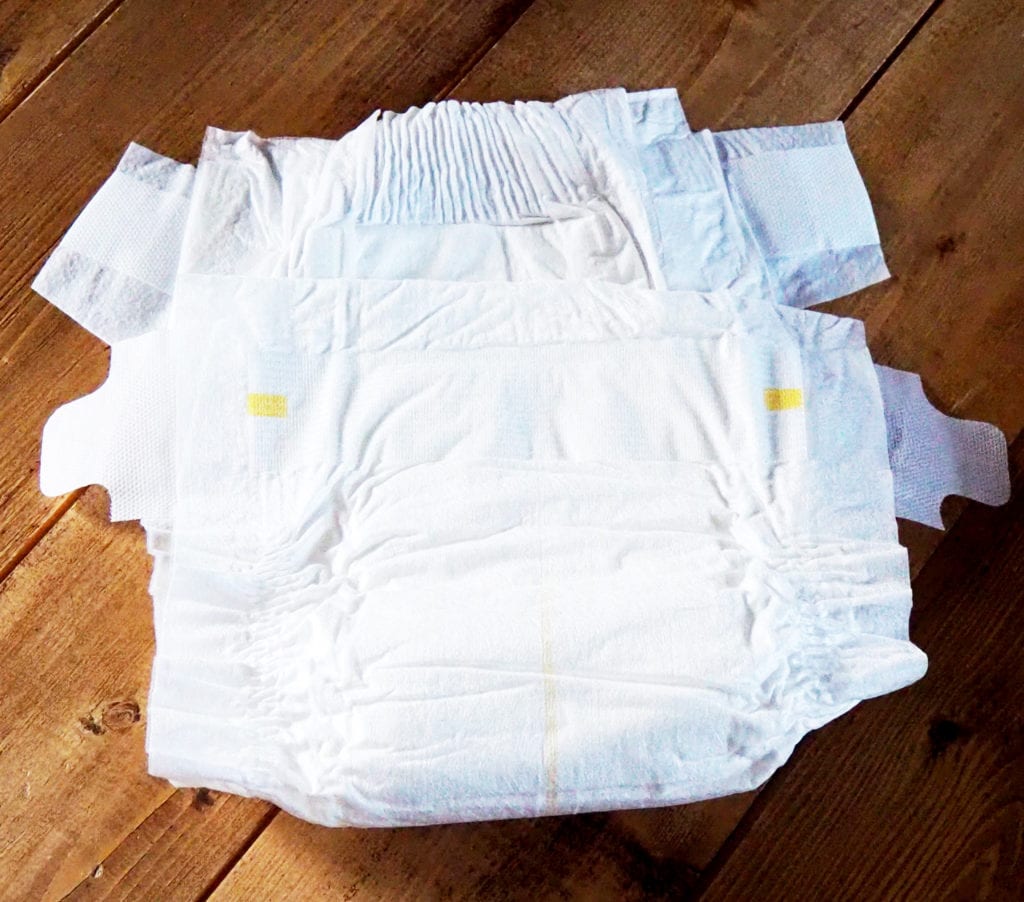 That being said, even if they were on the big side I have absolutely no issues with the performance. They were absorbent, the elasticated part at the waist meant they fit him snuggly around the middle. They were a little loose around the legs, so initially I was concerned about leaks, but this wasn't a problem at all. I had a couple of poo leaks, but the stool was so loose as Bo was a little unwell, it would have leaked in our normal nappies too. But other than that we were leak free.
One of the things worth mentioning is how soft they are. I think we just become used to the brands we always use and put the nappies on without thinking. But Dyper nappies are so, so soft to touch, which must make them much more comfortable for little ones to wear.
The nappies are also chemical free, no chlorine, latex, alcohol, perfumes, PVC, lotions, TBT or Phthalates. They have no prints, so there's no ink either. Which if you think what you are putting next to a baby's sensitive skin, again a much better alternative for them.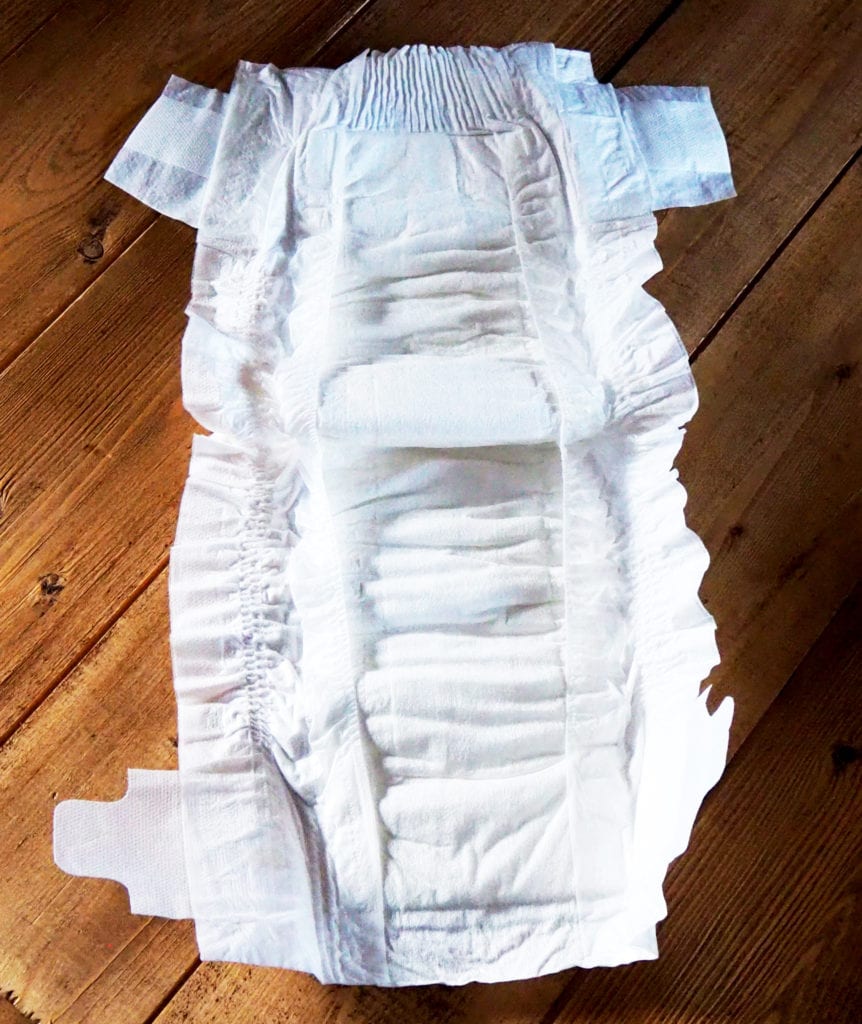 At the front of the nappy there is a strip that lets you know if the nappy is wet or not. I find this really useful particularly at the newborn stage. One thing I would really like is to have a pull up version of these nappies. As I think they are easier at the toddler stage.
The 100 nappies we were sent were just enough for the month, so they have worked out their volumes correctly. The only reason we might have needed more is if Bo had got an upset stomach, but in that instance I could use their one-off SOS delivery.
Dyper Nappies – The Verdict
When we started using these nappies. I wasn't sure what to expect. I loved the sound of a nappy that can be composted, particularly when I am really becoming conscious of the impact we are having on our environment for the future generations. I want the world to be better for my children, not worse. I also loved the sound of a nappy free of chemicals that was going to be next to my baby's skin too.
I was surprised, as I said above, how lovely and soft these are. They have performed superbly just as well as other leading brands I have used. As a busy working Mum of 3, the idea of a subscription that arrives monthly and I don't have to worry about running out of nappies is another thing that will make my life easier. I tend to buy in bulk anyway, this just saves me a trip in order to do so.
I would love to see a pull up version of these nappies and also compostable baby wipes to go with them. Maybe in the future?
Cost wise these do work out more expensive than the nappies I usually use, so it does depend what budget you have. But I have found with some of the plastic swaps I have made (plastic milk bottles to glass milk bottles from the milkman for instance) that there is a price implication of being more environmentally friendly. Perhaps we have all got too used to cheap things at the expense of the world around us? I don't know. So it really does depend on your individual circumstances. But when Bo is currently going through over 1000 nappies per year, I really do feel like I should be doing more. Dyper gives me the chance to lessen that impact.
So in summary, a great nappy that performs as good as any leading brand, that is chemical free and can be composted. I'm a convert.