Welcome to a weekly feature on my blog – Ben's Zone. Written by husband… Ben. A foodie, coffee obsessed, ex-smoking, ex-drinking and Ridgeback loving Dad. Who is also seriously into his fitness.  You can find him on the blog (mostly) on Sundays. Enjoy!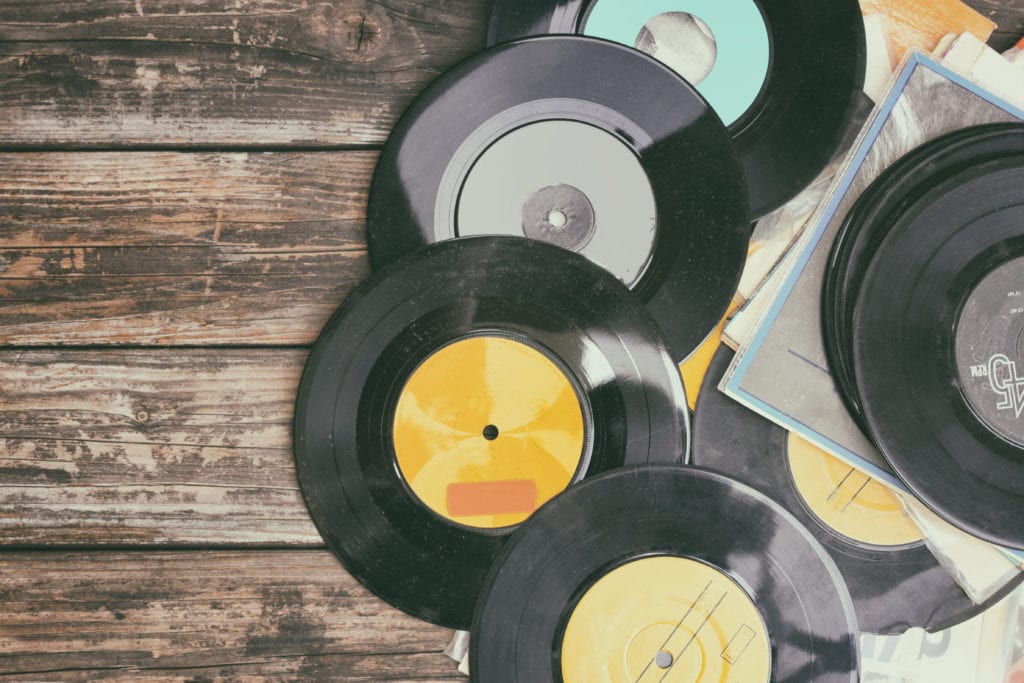 My Albums of 2019 – Part 2
I feel like I cheated you a bit last week. I had this big blurb at the start of the article about how I sniff out new music like a pig after truffles and how I didn't follow the music press etc etc and when I read it back, part 1 was simple. They were all bands I'd seen live in 2019 or late 2018 and really enjoyed. So I apologise for that, I do promise that the selection here is a bit more eclectic. That's not to say you shouldn't check the bands in part 1, just that when I looked back, there was a common thread. So with no further ado, here is part 2 of the albums I listened to a ton in 2019.
1. Kyuss – And The Circus Leaves Town (1995)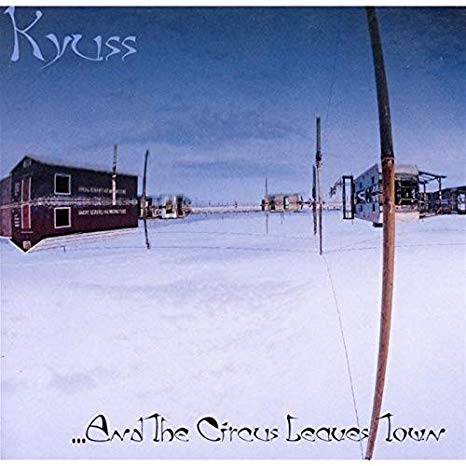 Britpop was a terrible thing. Oasis were pub rock made large and Blur were a pale counterpart attempting to fight beer boy power chords with an eccentricity that worked only some of the time. I didn't care at the time though simply because my world was consumed with what was going on in the US where bands like Dinosaur Jr, Smashing Pumpkins and Nine Inch Nails were making the world a more interesting place. It baffles me then, how I managed to miss Kyuss entirely until my friend Ben turned me on to them in early 1995.
I've listened to all the Kyuss albums a lot this year but probably their swansong 'And The Circus Leaves Town' the most. Kyuss are widely reputed to have spawned a genre known as desert rock. The legend is that parties would be held in the Southern California deserts with bands powered by generators playing to a crowd until the crowd got bored. Whether it was John Garcia's bluesy howl or the hell deep crunch of Josh Homme's guitars or a mix of both I don't know, but people didn't get bored of Kyuss.
Reputedly the albums are an attempt to capture the live sound of the band. The result is heavy, bluesy and unashamedly psychedelic. It's an oft repeated myth that grunge brought back a punk ethos that eschewed instrumental work and solos of any kind, this isn't true (Smells Like Teen Spirit has a guitar solo) and Kyuss prove this. The songs go deep, they get given the breathing space to develop and it's evident right through that this music isn't an intellectual exercise, it's music to make people dance at a party in the desert. As with a lot of truly great things, the time of Kyuss was short, spanning only 3 albums. It's sad in a way but it laid the ground for Josh Homme and drummer Brant Bjork to go on to some equally interesting (but markedly different) work and it meant that in the most literal sense, Kyuss never recorded a bad album. Perfect stuff.
2.Brant Bjork – Jalamanta (1999)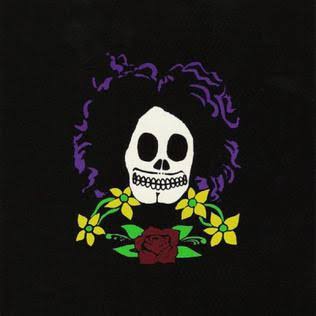 So, people I talked to about Kyuss were taking about Brant Bjork and I thought I'd give that a whirl. I like to take a logical approach to these things and so I started at the start with '99's Jalamanta. On Jalamanta Bjork plays every single instrument and the only way I can describe it is to liken it to Beck's early output. Eclectic is an overused term but it fits here well as Jalamanta brings together elements of funk, blues, psychadelia and raw as balls rock.
I'm picking Jalamanta because it's at the start of my Brant Bjork playlist but in truth the later albums are equally good. It's not that the styles are delineated across the album, more that each strong weaves in different elements like different yarns being woven into cloth. What I find interesting about Jalamanta is that though the album was recorded in a short time and on a minimal budget there's no sense of rushing. Songs like 'Defender Of The Oleander' are given all the time they need to breathe and develop resulting in that particular case in a swirling, layered composition that rumbles towards 8 minutes long with no sense of urgency but, equally, no wasted time or dead ends.
If I'm honest, most of all, this album is just really cool. It never seems to be trying to hard, it just grooves along in a way that seems to fit the moment just right. It's not cool in a designer clothes, fashion show, expensive club type way, because that's not cool. It's cool in a weird way because weird is cool. This is an album that will take 2 minutes to just work its way into the main riff, because it's cool and it doesn't rush.
3.All Them Witches – Dying Surfer Meets His Maker (2015)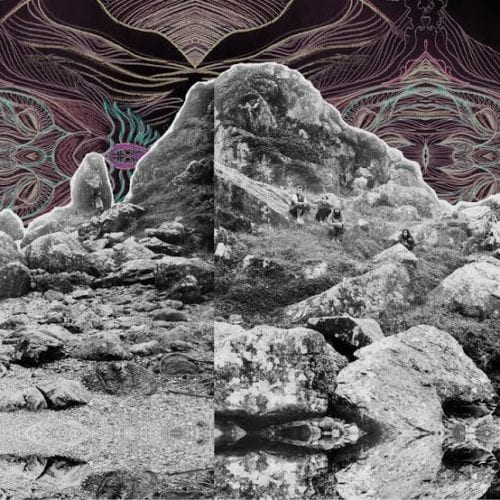 Oh man, I love every second of the 45m 39s of this album. It's got blues, Americana, lush acoustic tones laid against bonhamesque heavy drums. It's got laid back blues draped electric guitars and a sense of scale that can only be described as epic, but not in a way that ever acknowledges that. Opener 'Call Me Star' rolls out, expanding to fill an ever widening space and sets the stage for what is my favourite All Them Witches album (at the moment).
What I'm really digging at the moment in All Them Witches but also in the Brant Bjork and Kyuss stuff is the way in which the usual tendency to keep songs in the 3-5 minute range is just thrown aside. It's music written with more colours and on a bigger canvas. Again, in a similar vein to Brant Bjork and Kyuss this is heavy blues influenced jamming music that winds and flows like a river in summer conveying a sense of desert heat at sun down.
My personal favourite track on the album is 'Mellowing' a simple instrumental piece for 2 acoustic guitars that fills me with a sense of wholesome completeness that I can't convey with words. This is corny but I hope that one day Logan and I can play this tune together so that we can both experience the feeling at the same time. There are movements within the song that lean towards classical guitar playing but weaving that into a contemporary folk. All I'd say with this one is listen to all of it, don't dive into it, you're doing the band a disservice if you do. This is a work that needs to be experienced in its entirety.
4. Wonk Unit – Nervous Racehorse (2015)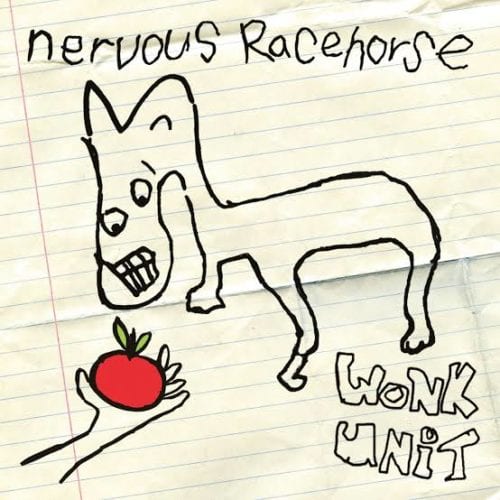 Change of tack in a major way. Not sure who turned me on to Wonk Unit, I remember it was 'Go Easy' off Nervous Racehorse and though I've been caning all their stuff, Nervous Racehorse is the one I've played the most. It's probably punk and normally I don't like punk but I do like this, so there.
The songs sound relatively simple but that's because the complexity is subtle and unforced. So, why do I like this. First the music makes me bop around, it's actually quite hard to have on when I'm working as I frequently find I have stopped working and started doing this weird half body dancing, secondly the words speak to me. I don't necessarily share the experiences (not a skater, didn't grow up in London) but it's the raw honesty of the words, devoid of artifice and it hits me right in my core.
I know what the singer means because all the nonsense has been stripped off and what I'm hearing is basic truth. In all honesty I know exactly why this directness resonates me but I don't really feel like discussing it in detail in this blog. Maybe at some later point. The lyrics, much like early Happy Mondays, prove that you don't have to use big words or complex metaphor to get a point over completely and succinctly. Stick that with energetic and tight punk riffing and you have a banger.
5. John Mayalls Bluesbreakers with Eric Clapton (1966)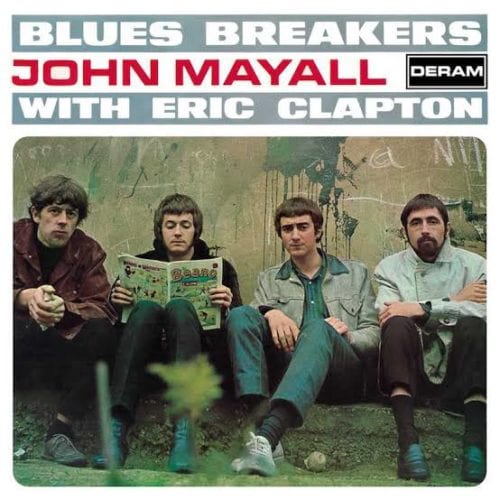 It's a funny one this. I'm 42, my Dad has been listening to this album my whole life and I've never been fussed to be honest. I know loads of people love Clapton but I only really liked him in Cream before. The whole blues at the Albert Hall thing never did it for me, I don't really like Layla and I think a public apology is due for the Lethal Weapon soundtrack. And then, two weeks before Christmas a thought occurred, 'I should listen to the Beano album' as it's referred to. An hour later I was wondering what I was doing sleeping on this.
Mayall and his Bluesbreakers were a finishing school for some of the hottest guitarists of the 60s including Mick Taylor, Peter Green and of course, Eric Clapton. He might have changed later on but I get Clapton now. What we have here is perhaps the best guitarist the world has ever seen at the height of his powers playing music he clearly loves with the best accompaniment behind him. Mayall's work on keys, John McVie's understated but groovy bass and Hughie Flint's electric percussive maelstrom allow Clapton to do his thing as well as I've ever heard it done, including all the Cream stuff. The best thing is because they're all so good, Clapton doesn't need to be playing all the time and so when he does it hits harder.
I believe that the mission with this album was to try and capture the live sound as best they could and I don't know how successful that was but it's certainly an album that is the best kind of heavy, groovy blues that I didn't know I liked until just before Christmas. I don't know I suddenly started to dig something that's as familiar to me as this, but I did. All I'll say is this, if you don't smile when Clapton drops the riff from Daytripper as they come back off the drum solo in 'What'd I Say' then have a word with yourself, or just try again in 42 years.