Welcome to a weekly feature on my blog – Ben's Zone. Written by husband… Ben. A foodie, coffee obsessed, ex-smoking, ex-drinking and Ridgeback loving Dad. Who is also seriously into his fitness.  You can find him on the blog (mostly) on Sundays. Enjoy!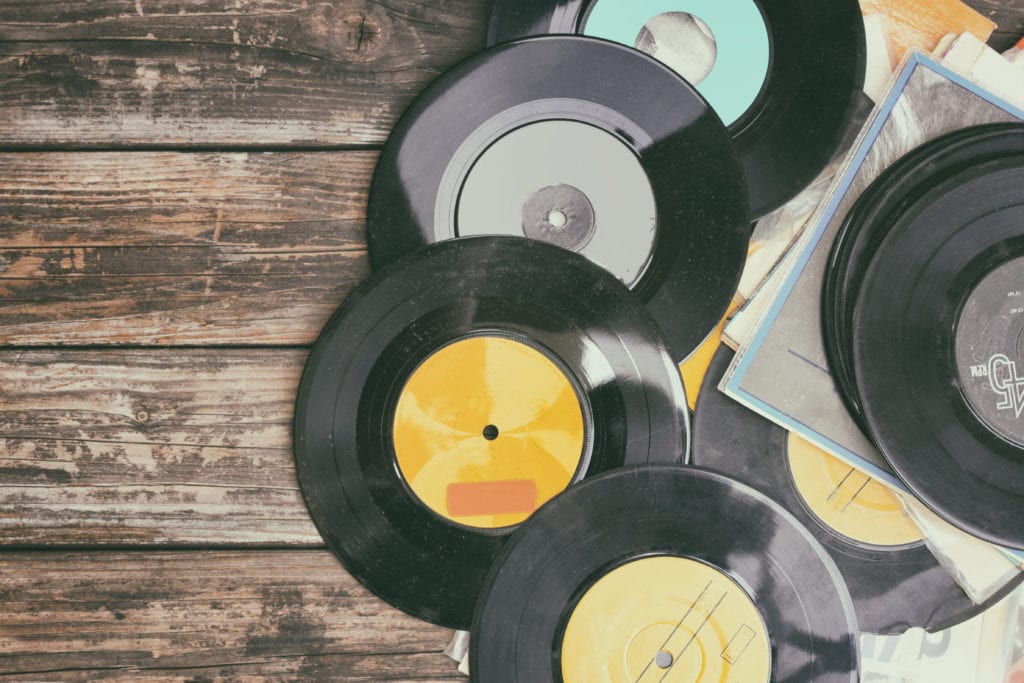 My Albums of 2019 – Part 1
When I am not working a lot of my headspace is taken up with music at the moment. I'm a dinosaur and so for me, the way I like to listen to music is via an album. I realise this concept has long gone the way of steam trains and stove pipe hats but even though I do now stream my music, I like to consume it as a discrete collection of 10 or so songs, ideally with some kind of linkage or common theme running through. So I thought I'd share the albums that have been on heavy rotation for me during 2019.
Not all of these albums were released during that year, quite a lot were not actually but I don't tend to read too much music journalism and so I don't stay on top of new releases. What I do instead is treat music like stepping stones, a friend recommended Kyuss, Brant Bjork was the drummer in Kyuss and so I checked him out. Then I saw All Them Witches on a concert bill and listened to them. There's no rhyme or reason to it, I stumble upon music I've not met before and sometimes suddenly appreciate music that has been round my whole life. So, without further ado, here's the first 5 of 10 albums that I've been annoying the wife with in 2019.
1. Electric Citizen – Helltown (2018)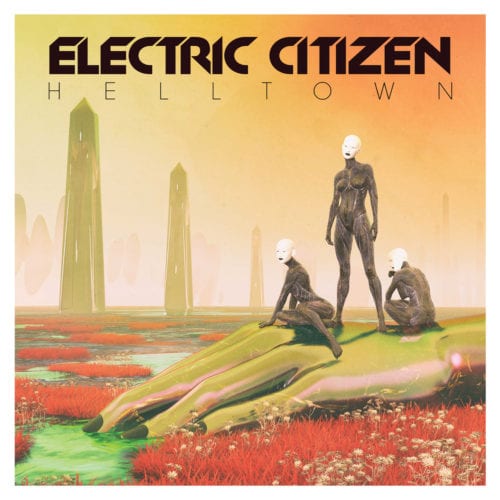 I'm listening to Helltown as I write this and I'm still suffused with the excitement I felt when I first heard them. I was visiting San Francisco with my friend Loren and we'd decided to catch a gig in a tiny dive bar. We were there to see veterans Monster Magnet but I'll be honest, by the time Monster Magnet took the stage I was utterly finished. The reason for that was that Electric Citizen had supported them and from start to finish I was dancing like a bat connected to a plug socket the whole time.
Electric Citizen take everything I adore about 70s hard rock and punch it out in tight 3 minute barrages. The riffs are monstrous, the drumming hard and at the front, singer Laura leads the charge.
On record they're equally impressive, it's utterly classic hard rock pared down for a new age and delivered with perfection. If you count early Deep Purple, Sabbath etc al as things you might enjoy you're a fool if you don't check out Electric Citizen. If you have the opportunity to see them live, grab it with both hands. Helltown is their finest record (to date) and perfectly showcases their live sound.
2. Toska – Fire By The Silos (2018)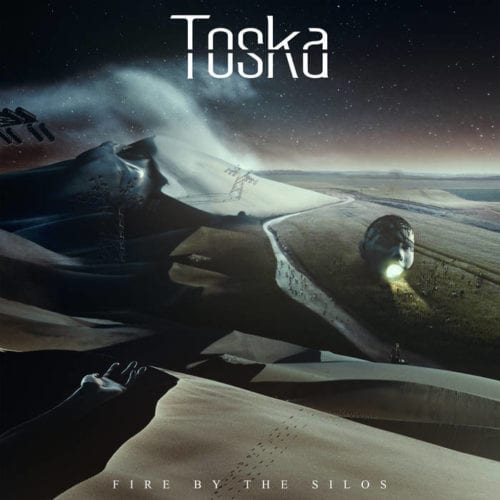 Whenever I first listen to a Toska record, I never take to it straight away and Fire By The Silos was no exception. What I've learned, after loving Ode To The Author, their debut EP, is that the complexity and density of their playing takes a couple of listens for me to really get into. I started listening because I'd seen videos from guitarist Rabea Masaad on YouTube and loved his playing.
To give the impression that Toska is a vehicle for Masaad is to do bassist Dave Hollingsworth and drummer Ben Minal a deep disservice. What you have here is 3 absolute virtuosos who have been playing together for years jamming out the music they really love. The result is a deep and complex progressive piece with a dystopian theme running throughout the record.
Just like Ode To The Author before it the joy of Fire By The Silos is that each movement in a song seems like a natural next step from the one before. There's no forcing or artifice here, each piece of music (they're instrumental) flows from the one before it. Adding that to the fact that these guys can drop granite sized slabs of rock when the mood takes them and what you're left with is truly a 21st century piece of music.
3. Hypophora – Douse (2018)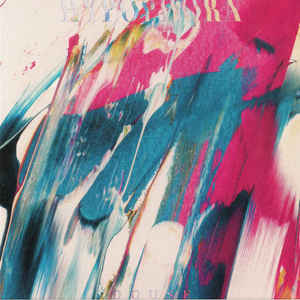 Hypophora defy definition. I'm not even really sure how to describe Douse. I've heard it described as having elements of math rock and, for sure, they mess with odd timings from time to tune. You could describe them as alt rock or indie I suppose, there are elements of funk in there, but really, I don't know.
I saw Hypophora when I went to see Toska as they were on the same bill and I was transfixed from the moment they started playing their first tune. I've made it my business to see them whenever I can since. There is a deep vein of indie rock within Behave, for sure, but it's more than that. I'm listening to Smiling (Numb) right now as it starts with an utterly mellow guitar part, accompanied by singer Katie's vocals at somewhere around power level 1. As the song moves along the pace rolls nicely and the vibe stays chilled. A piano break leads us smoothly into Cars Run On Friendship which seems similarly relaxed until at 20s a guitar chainsaws through and flips us into a punchy bass driven smasher. By the time we hit the chorus the vocals are hitting 10, the guitars are full force and that marvellous bassline is whisking us along. As the songs winds up so does the band vocals included and the crescendos never disappoint. Yeah, ok, this probably is indie if you really feel the need to stick a label on it but for me, I like it because it's energetic, it makes me want to dance and at the end of the song my mind is somewhere I didn't expect it to be at the start. Go listen to them, right now.
4. Black Orchid Empire (2018)
I listen to a lot of complicated music, you might call it weird but I don't listen to heavy prog all the time. Some times I just like to sit down and listen to perfectly written rock music with infectious hooks and choruses I can howl along to. On days like those I reach for Yugen, the second album from London based Black Orchid Empire. Debut Archetype is also good but it's Yugen I've been really caning this year. Right from the opener 'My Favourite Stranger' BOE never really let up with the high octane rock and catchy choruses. It's important not to write this stuff off as lightweight or poppy just because it's not intentionally difficult to listen to.
Yugen can have just as much of an effect on me as the noodliest prog going. By the time 'Celebrity Summer' plays it's impossible for me not to stop working and sing along with 'I want to watch the machine eat itself' as it barrels into what is, without doubt, my favourite chorus of the year. As a 3 piece you could forgive them if the sound was thin or stripped back but, live and on record, it's a massive in your face effort that demands attention. People who like rock music should listen to Black Orchid Empire.
5. Alter Bridge – Walk The Sky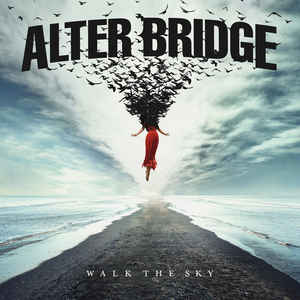 Ok, the last one for part one and it's a stonker. I started listening to Alter Bridge because my friend Justin suggested I might like them and so I started with the new album. He was right. Alter Bridge, having formed out of the ashes of 90s band Creed have been professional musicians for nearing 30 years and it shows. I grew up loving the American alt-rock of the 90s and Alter Bridge are a continuation of that taken to stadium levels with all that 30 years of experience adds to that. That's not to say this is formulaic at all, quite the opposite. On first listen I enjoyed Walk the Sky as a good alt-rock album. The more I listened the more of the details I appreciated and enjoyed. If you've enjoyed bands like Pearl Jam and you've not given Alter Bridge I'd encourage you to check them out.
Bone crunching verses, awesome planet sized choruses and a stellar pairing between Myles Kennedy (vocals/guitar) and Mark Tremonti (lead guitar) at the front make Alter Bridge grandees of the now stadium sized alt-rock scene. Check here for my review of them live. Spoiler alert, it was epic.
See you next week for part 2…