*AD | Gifted Tickets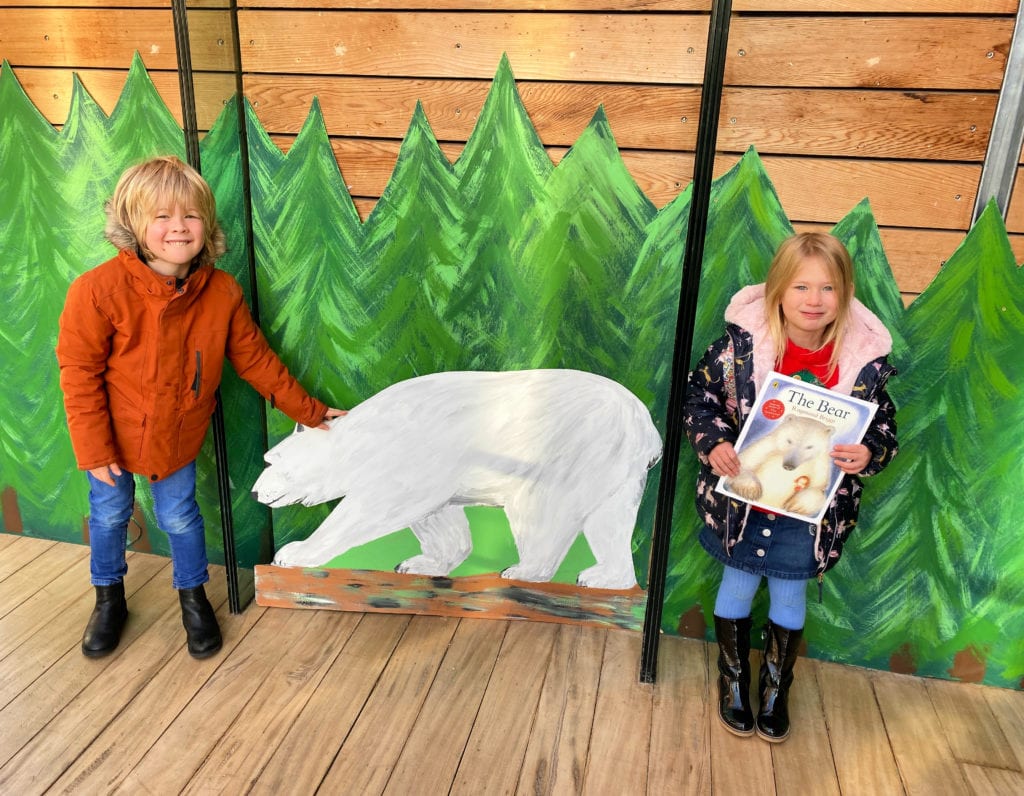 I love going to the theatre, it's such a lovely experience. But other than a panto, it's not usually a place I would think of to take children. That is, until I first went to Norden Farm. My first experience was about 5 years ago when Logan was at pre-school and Aria just a baby and we have been back several times since then. In fact, check out last year's review of Moomins The Fir Tree.
Norden Farm, for those that haven't heard of it, is a centre for the arts based in Maidenhead. Which is roughly about a 20 minutes drive from where we live in Bracknell.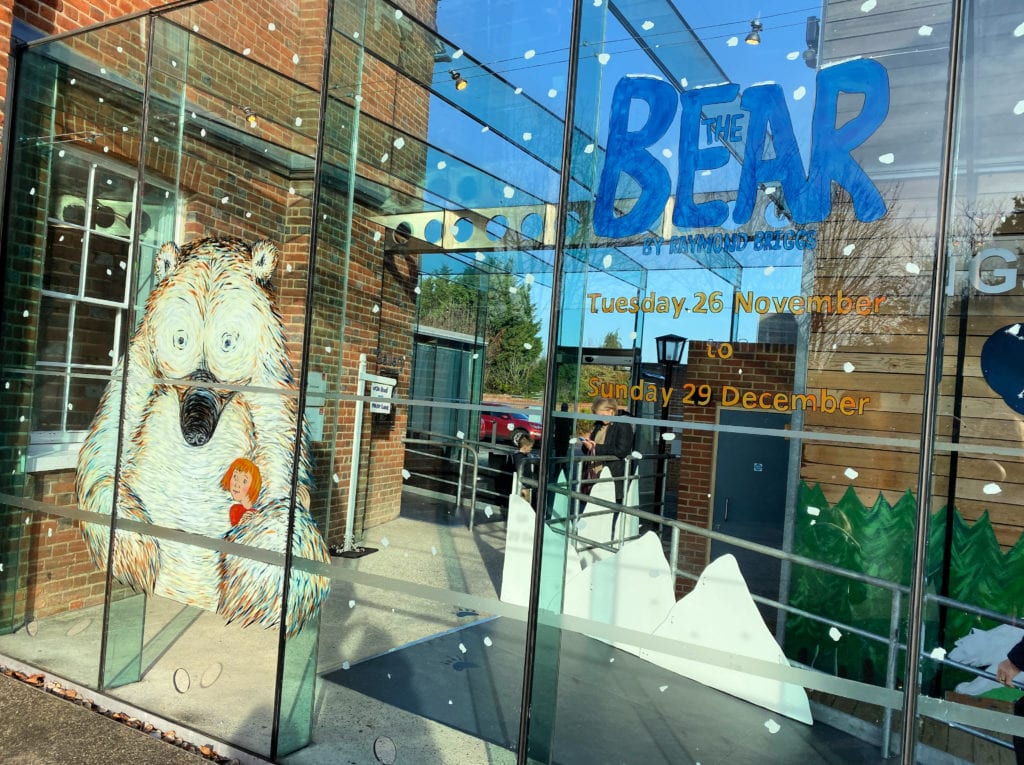 We headed there just a week ago to see their adaptation of Raymond Briggs' The Bear and oh it was really wonderful. If you're new to the story, The Bear is about a polar bear who visits a young girl's house and gets up to all sorts of naughty antics. But the story was fun, endearing and heart warming.
The play is performed with a just 3 actors and a very giant, life size polar bear puppet. At just 55 minutes long, with no interval, the play is great for young children with smaller attention spans. I have to admit I was a little nervous before going because it was the first time I had done anything like this with the three children on my own (my husband was away travelling with work). I had Logan 8, Aria 5, and Bo 18 months. I had Bo in a carrier strapped to my front as I suspected (and was right) that he would get a bit wiggly towards the end. I had some snacks to hand for this eventuality.
While in all honesty, Bo was just a bit too young for it, my older two children were entranced. The atmosphere was in the theatre was very relaxed, we did go to a relaxed performance. But it was full of families with young children and it does just what it says in the tin – it's a lovely relaxed affair. There are bubble machines, snow machines and watch out for a cheeky water gun too.
I think it's fair to say, this is probably the best performance I have seen at Norden Farm. The Bear is magical, wonderful and fabulously heart warming. The Bear puppet is magnificent and so cleverly done. A great performance for all the family.