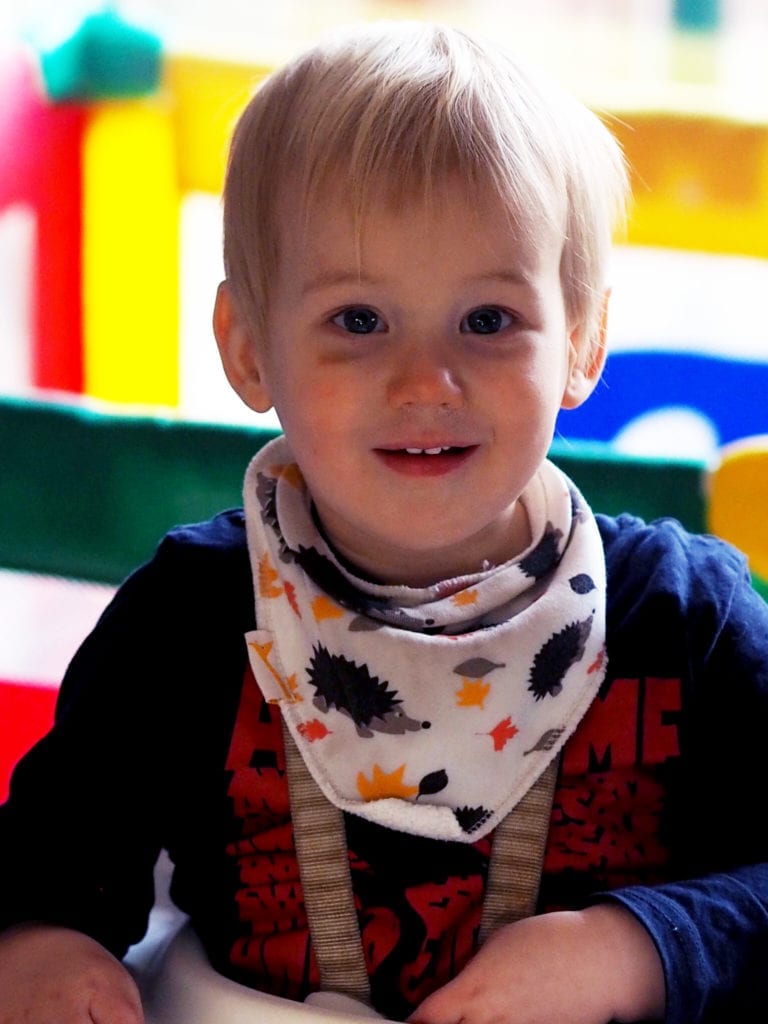 Another 3 months have passed and Bo is now one and a half years old! Every time I write these posts I want to say that time flies, and it does, especially when you're a parent, I think. He is so much more grown up now and looking more like a little boy than a baby. He's fully walking and running and has pretty much abandoned crawling. He has his first pair of shoes – which were a 5.5H which pretty much shows how tall he is.
He's got so many teeth, he has all of his teeth except for his back molars now and I think even though it is quite early, he has started teething for them. He still hates having his teeth brushed which is fun, and I am sure the neighbours think I am murdering him!
We're still breastfeeding, just morning and night, but I am going to start to wean him. 18 months was always where I wanted to get to and I kind of feel like I am done done. There is a part of me that is sad and a part of me that is relieved. Saying that, I am still putting off weaning as I a terrible about milestones like this and I think it's because I know I won't breastfeed again. So it's a bit of an end of an era. Which is also a bit odd as I was desperate with Aria, it shows how every journey is different.
The big thing is that we have finally moved him into his own room. We both put this off and off as we really did enjoy having him in the room with us. Listening to his little noises and waking up to his cheeky grin in the morning. But it was starting to feel like it was time there too. He still had a bottle when we came to bed as we would wake him and it was a feed that really needed dropping, we also found it tricky to go to the toilet in the early morning without waking him for the day.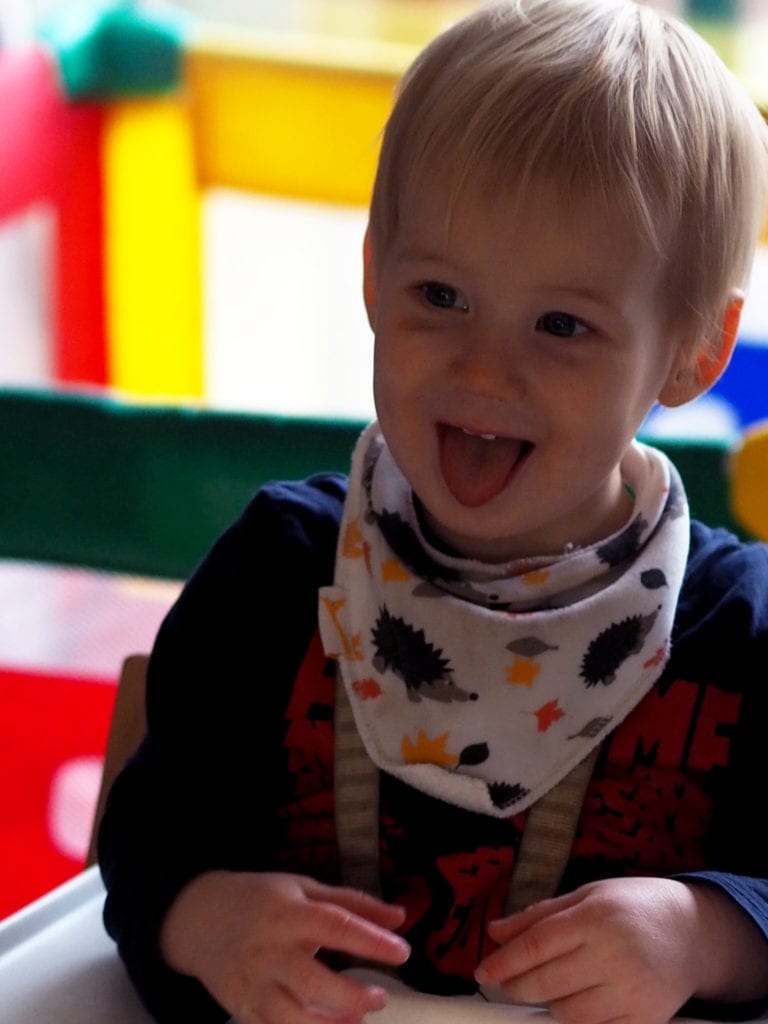 It took him a little while to settle into his own room. He was naturally used to being with us. The first night was a bit tricky, but by the third night he was going down after just a short grumble. But I would say it took about two weeks to get back into his nap routine, settling better in the evenings at first. But now, he's perfectly happy in there and loves it when his brother and sister come in to play too.
He loves to play and has started to get into cars and trucks and have got some of Logan and Aria's old toys down for him. He loves musical and interactive toys and has also started playing a little with Lego and Mega Bloks, although he's still quite young and more at the stacking rather than the creating stage. He absolutely love Hey Duggee and it's just about the only thing he will really watch on TV. We've also started going to Jo Jingles, another class I did with his brother and sister and that is proving to be a massive hit.
He is very mischievous and very much keeps us all on our toes. He can find trouble in the blink of an eye. He climbs things, reaches for things, can open the front door all by himself, ruined my first attempt at a Christmas cake by turning the heat up, can climb up the dining room chairs onto the table, if you leave the fruit bowl too close to the edge (pretty much near the middle) he will abscond with several apples and bite all of them. As you can see in these photos he is currently sporting a bit of a black eye, which is sadly his second. I thought about editing it out and realised that's not real life is it? Toddlers run into and trip over things all the time, even though I feel awful every time I see it.
He chitters and babbles away, but we don't have a lot of clear full words yet. We have a few and they are: Mama, Daddy, Aria, Logan, Florence, Up, Out, Yes, No, Hello and Bye. But he does love a good shriek when he wants something, and he has an older brother and sister who are very good an interpreting his whims! We are also beginning to see the start of tantrums when he doesn't get his own way.
Despite him being a full on toddler and a bit of a handful at times, he really is a joyous little boy. He makes us all smile everyday with his beaming grin and little giggle. It really is amazing to think what a short time he has been with us really as I could not life imagine without him and he has changed all of our lives for the better. I am looking forward to this Christmas as I will be feeling so much better and I can't wait to see the look in his little eyes when all the decorations go up and after Santa visits.