*Ad – please note we were gifted this book for the purpose of this review and this feature also contains affiliate links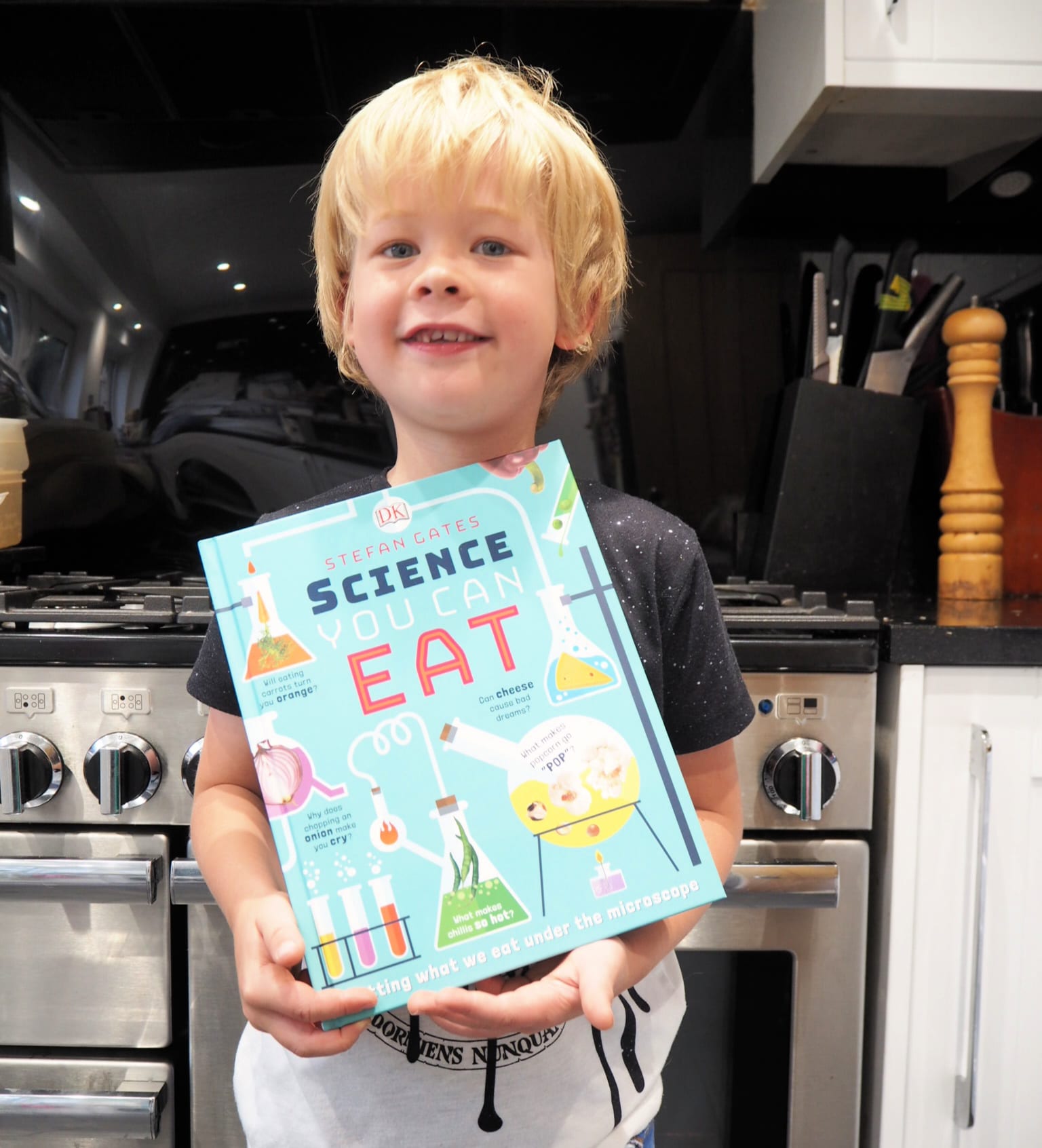 Science You Can Eat by Stefan Gates
96 Pages
Children's Non-Fiction
DK Books
Age range: 7-11 Years
As I think we are now more than officially half way through the summer holiday, I am sure there are more than a few parents who are running out of ideas to keep their children entertained! Well then, let me introduce me you to this fab book – The Science You Can Eat by Stefan Gates.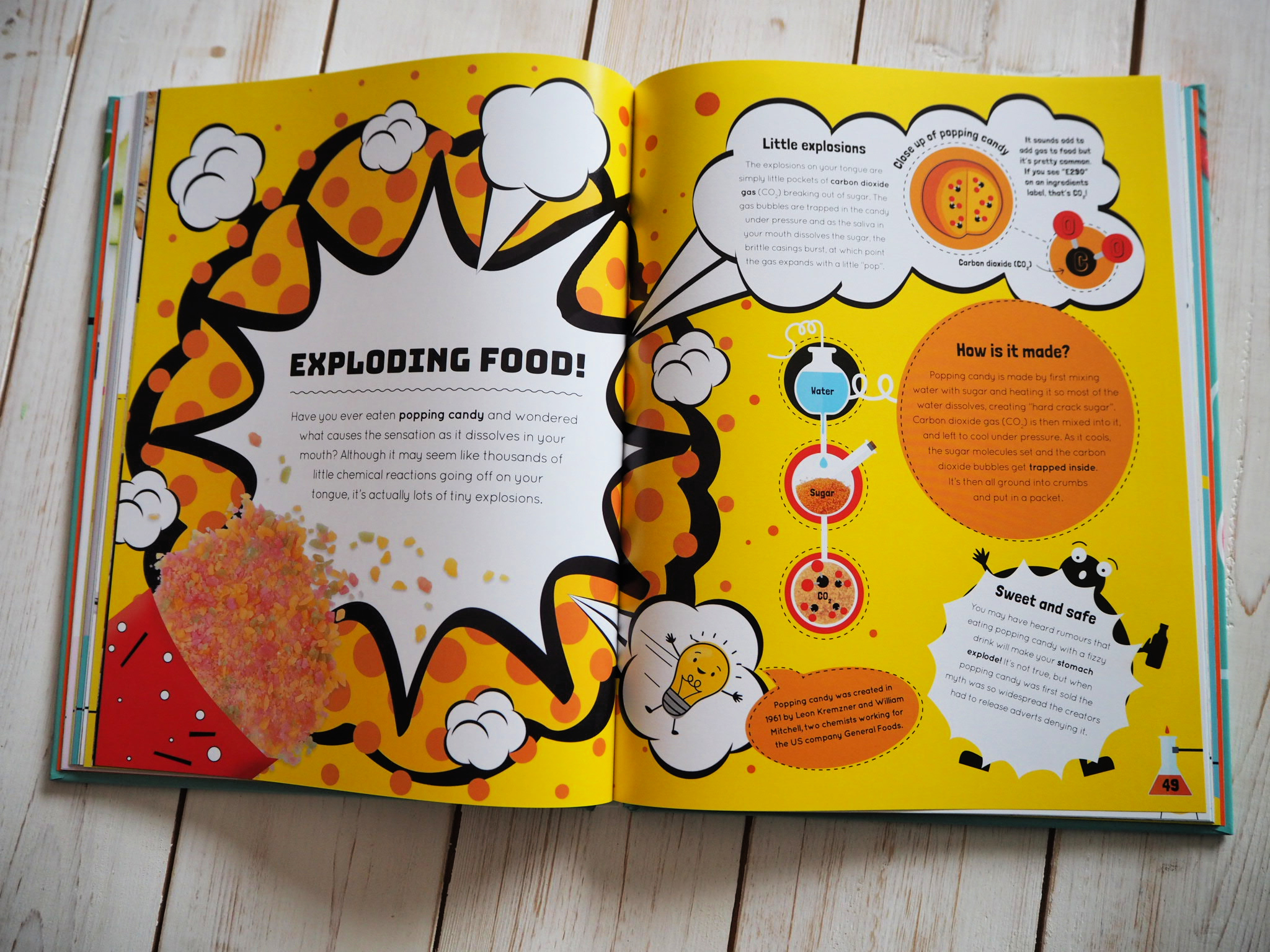 A fun book full of lots of photographs and illustrations, it is laid out in a bold and colourful way that makes the information within it look appealing.
Aimed at 7+ children, although I would say that if you read it with them children from reception upwards would enjoy this book, it sets about explaining some of the mystery and sharing interesting facts all about food.
Some of the questions who even I have wondered. For example does cheese really cause bad dreams? What is chewing gum made of? How bananas ripen and why do onions make up cry?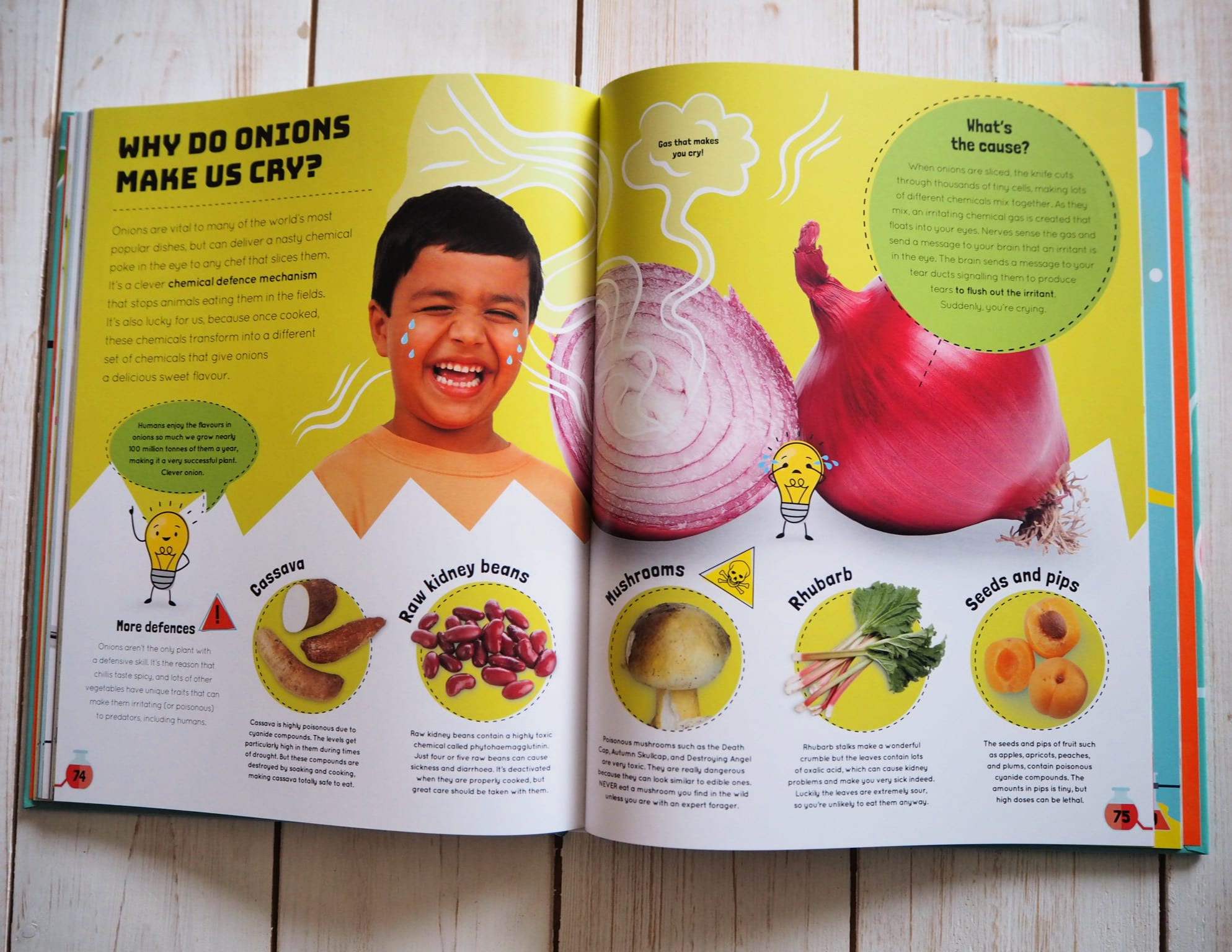 But for people who like hands-on books, then this book also has some great experiments that you can set up at home. You can make edible slime, experiment with popping your own popcorn, make your own invisible ink, experiment mixing saliva with custard, or perhaps my children's favourite exploding food and letting popping candy explode on their tongues. So there's loads of fun things in the book to keep you busy.
I actually think it's important that children know where their food comes from, ie. not just the supermarket! And this book talks about it at an accessible and child-friendly level. But it's also fun as well as being educational. I really liked it and so did Logan as he finds information like this fascinating.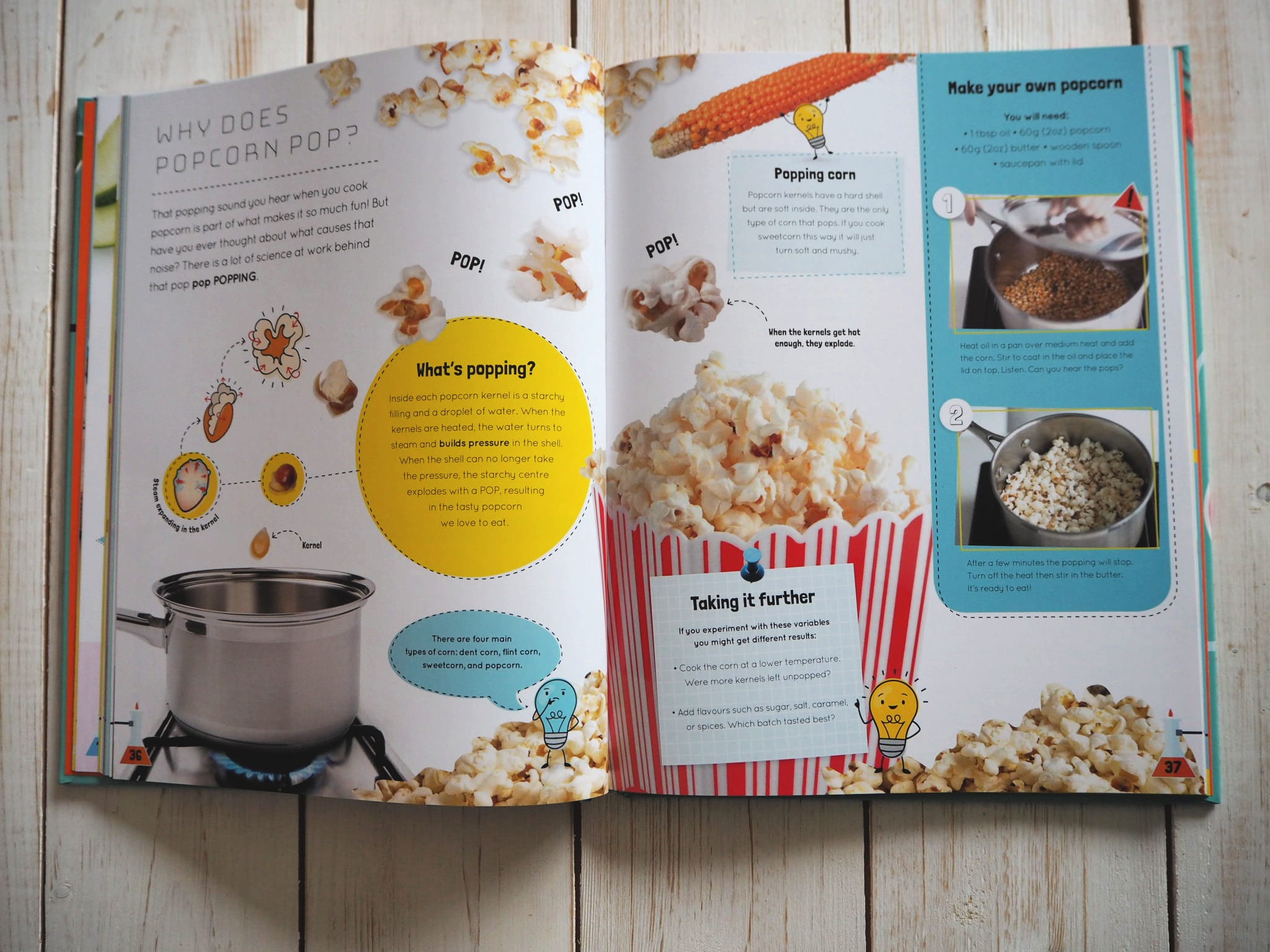 If, like us, you liked Science is Magic by Steve Mould, then this book is definitely for you.
Verdict:
A really fab book that educates children about how food works. Great reading and it's done in such a way I don't even think they realise it's educational. It's definitely worth setting up some of the experiments too!
Rating: 5/5
Buy the book on Amazon.