*Please note this feature contains affiliate links
Science is Magic by Steve Mould
96 Pages
Children's Non-Fiction
DK Books
Age range: 7-9 Years
If you have a child that loves science and magic then this book is a must for their bookshelf. It's a book all about, as the title might suggest, science and magic and how it all works. But, even better than that, it is filled with lots of practical experiments that your child can practise at home themselves too.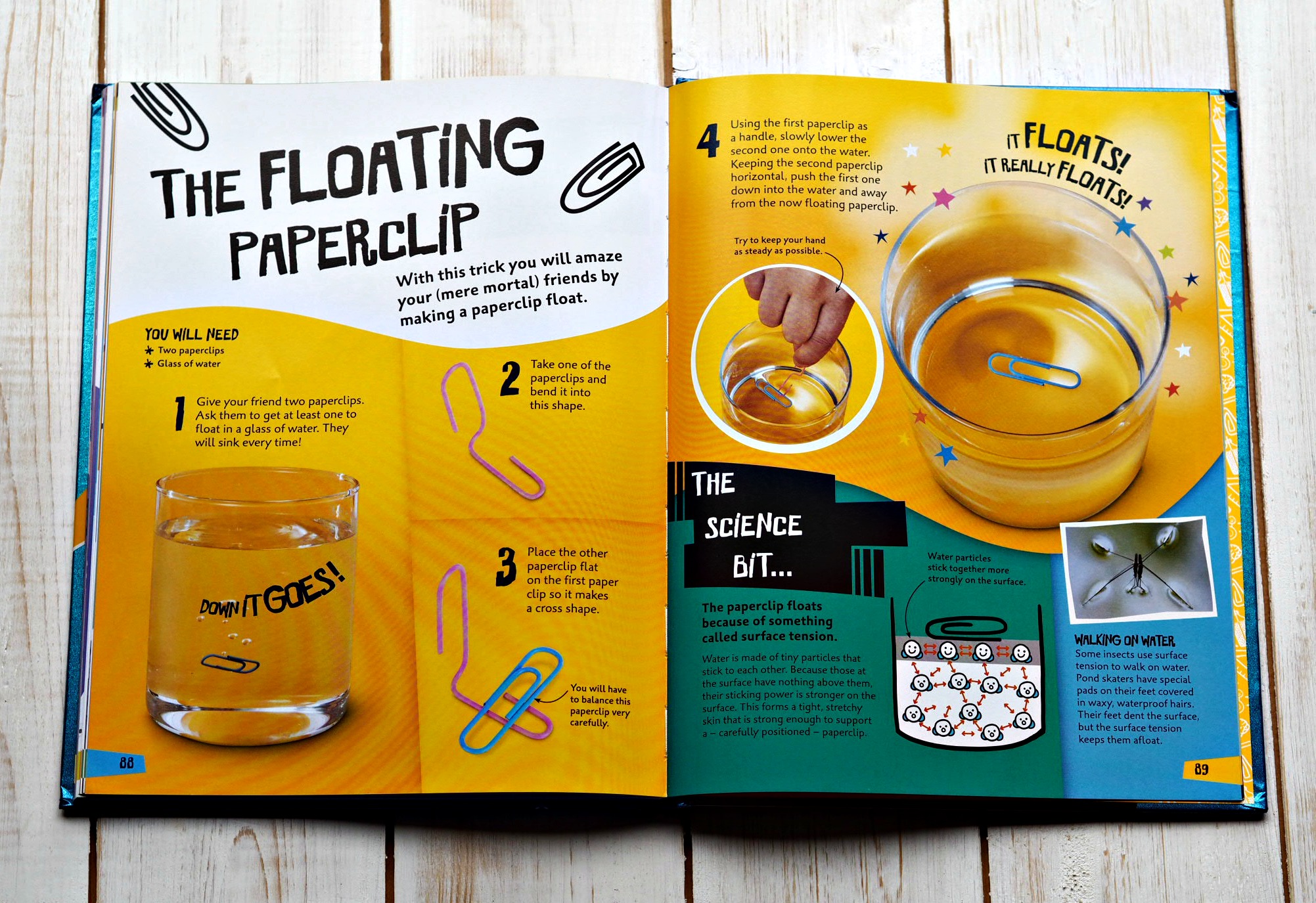 Each page contains within it either a practical experiment your child can try or an explanation of how certain 'magic' in the real world is achieved.
The experiments within the book are well explained and simple to do. Want to make a drink's can jump out of a mug without even touching it? Well it tells you just how to do that in a simple step-by-step instruction while teaching your children all about physics at the same time.
I love how the book captures the essence of magic within it and combines that with science to make it more accessible and fun for children. What child doesn't want to be able to perform magic? Well now they can. It's a real fun and imaginative way to learn.
The experiments are also things that you can do together as a family with items you will already have inside your house. We also went to Winchester Science Centre in half term where they had a talk on about the science of magic and they did some magic and showed the children how they achieved it with science which combined really nicely with the arrival of this book. I'd recommend a visit if you live near by.
This book has been a complete hit with my seven year old son. To put things into perspective when I wanted to do the photos for this review, I had to go hunting for this book which I found hidden in his bed, because he didn't want me to take it back!
Verdict:
A wonderfully creative book designed to capture children's imaginations, with very accessible experiments you can easily complete at home and teach your children all about science without them even realising it.
Rating: 4/5
Buy the book on Amazon. 
*Disclosure: We were sent this book for the purpose of this review, however, all opinions are my own.