*Advertisement Feature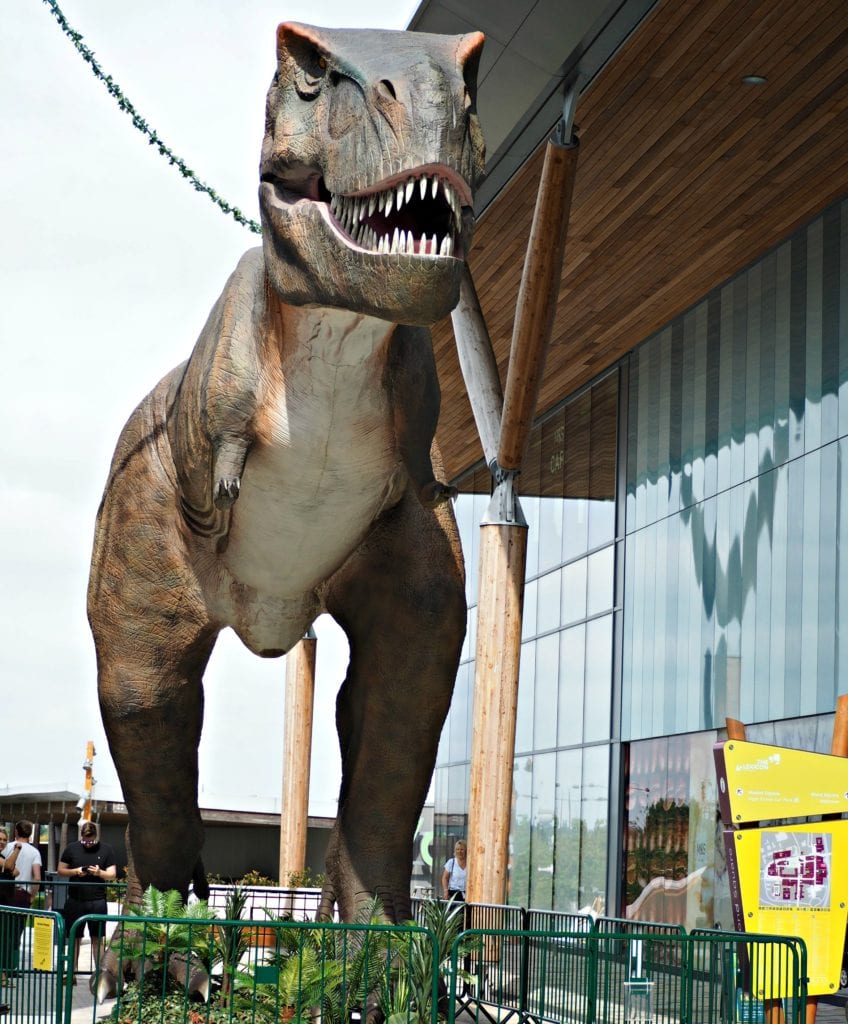 Since The Lexicon opened in Bracknell nearly two years ago, it really has transformed the heart of Bracknell town centre. From a dead and quite frankly empty place, to a thriving place where I love to shop, eat out and meet friends.
This weekend, the children and I headed into The Lexicon to meet their very newest guest, who has arrived just in time for the summer holidays. We all know keeping the children entertained can be both hard work and expensive, so it's amazing to have such a fab events happening locally for free or minimal cost.
The UK's Largest Animatronic Dinosaur
This summer from the 2nd to the 26th August, The Lexicon is hosting the UK's largest animatronic dinosaur. At 18 metres long and 8 metres tall, she is an impressive dino and it's definitely a girl dino – we were told by the powers that be at The Lexicon.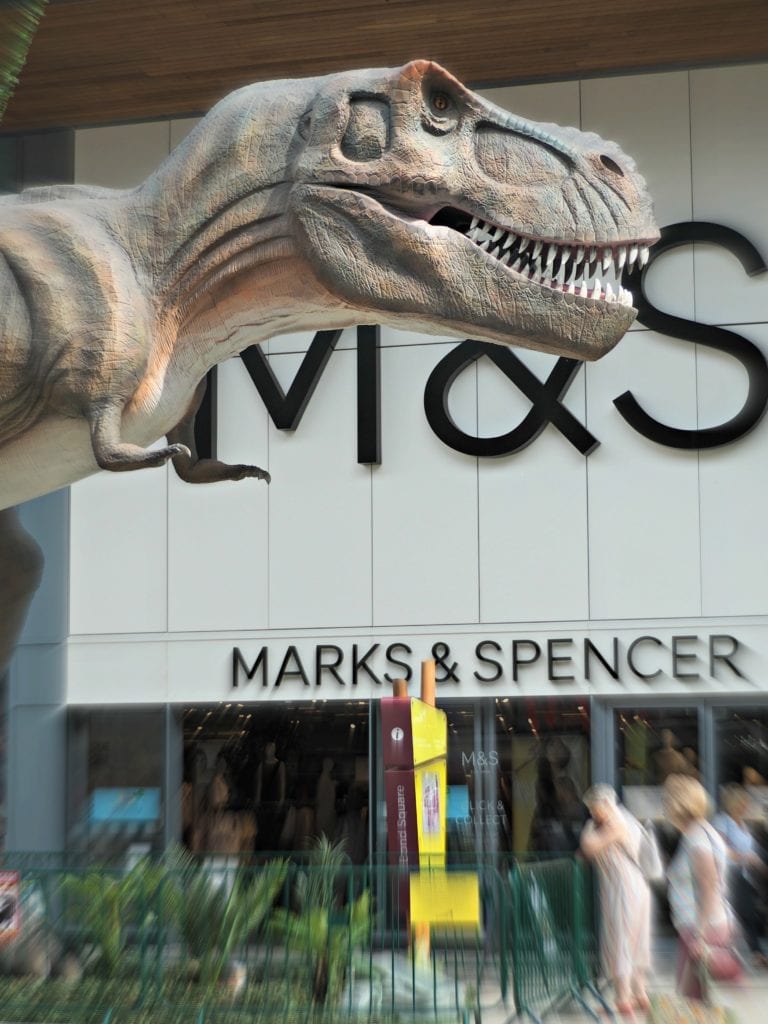 We went into The Lexicon to meet her and were seriously impressed. She moves and she roars and she is pretty amazing. The children have affectionately nicknamed her Lexy. Although that's not her official name and if you want to have a go at naming her and being in with the chance of winning a £50 voucher, then head over to The Lexicon's Facebook page.
A Dino Hunt, Face Painting and More…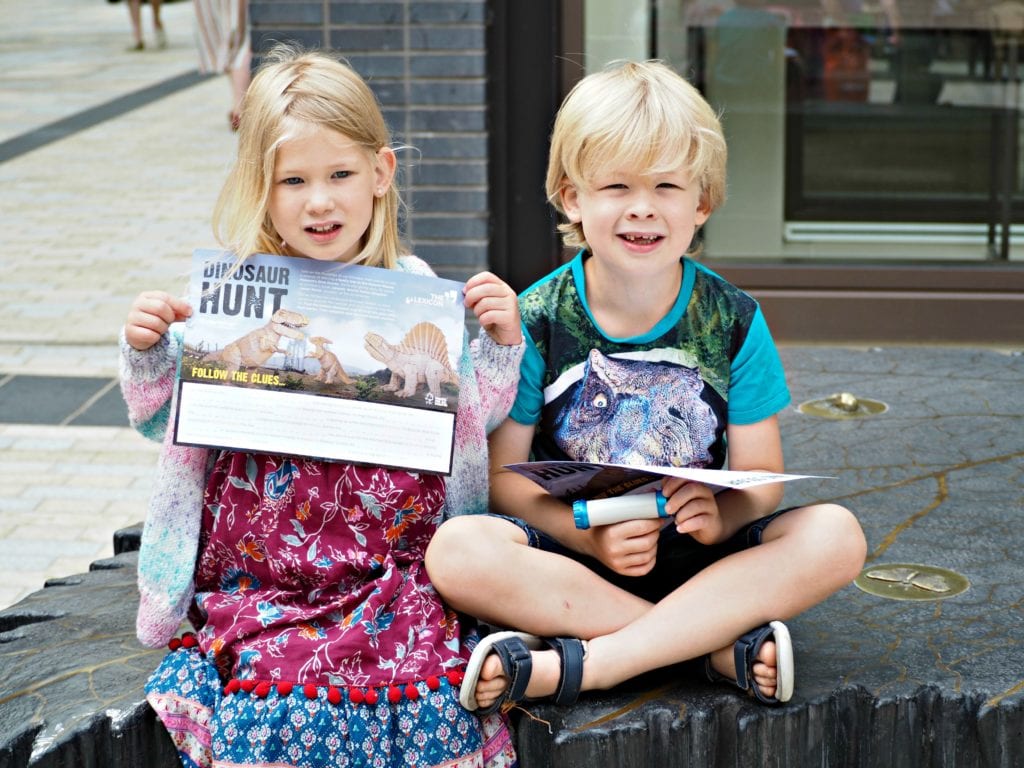 There are also some other great activities to do around the town centre for free. There is a dino hunt, pick up a form and use the clues to track down all of the different dinosaurs scattered around the town centre. They are made from cardboard and located in the different shops around The Lexicon.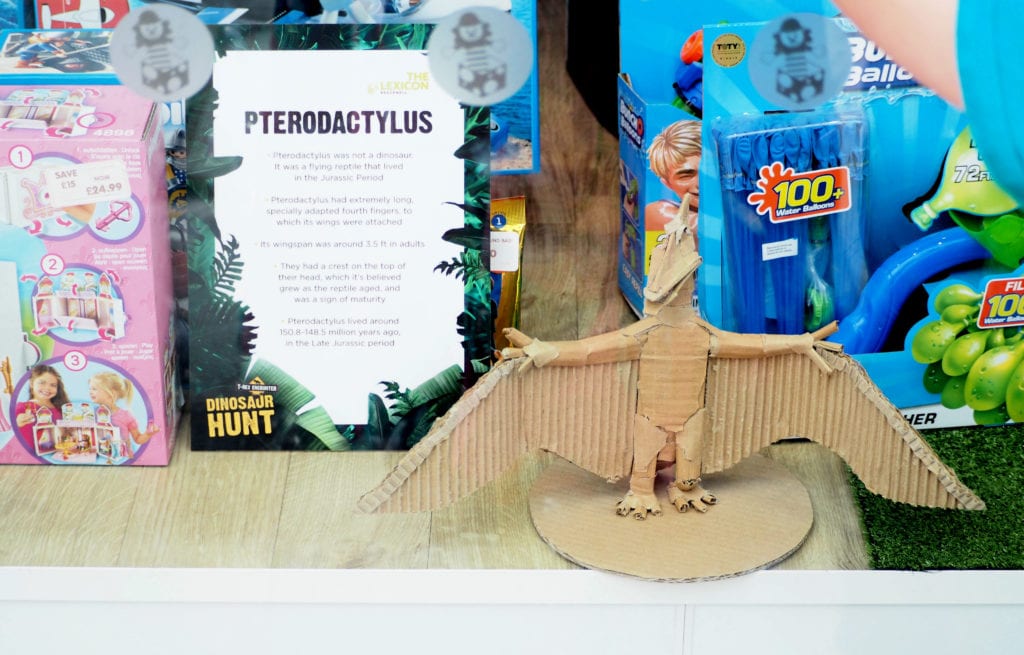 When you have completed your form, post it in the white post box by Patisserie Valerie and one lucky winner will win an overnight stay for two adults and two children in The Natural History Museum. (Amazing – my children are desperate to win!). This is running until the 11th August.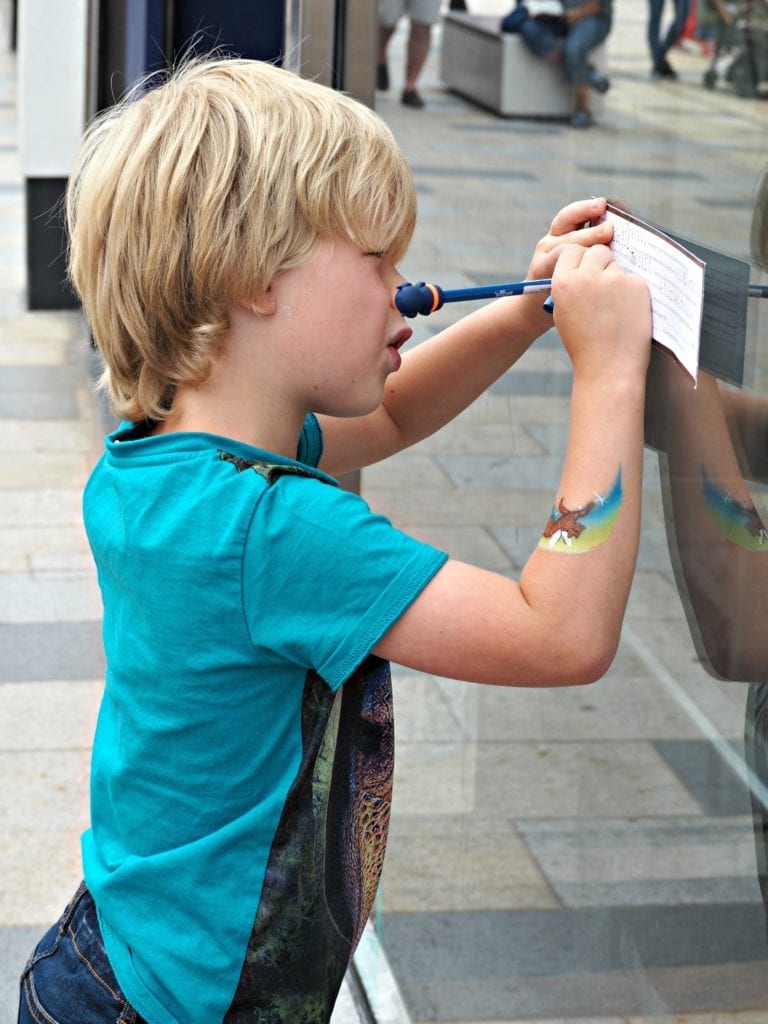 Don't fear when the dino hunt ends, there are other cool activities to look forward to. With Dino School launching on the 12th August, meet Lexisaurus (the baby dino) from the 16th August, and interactive dinosaur storytelling sessions from the 20th.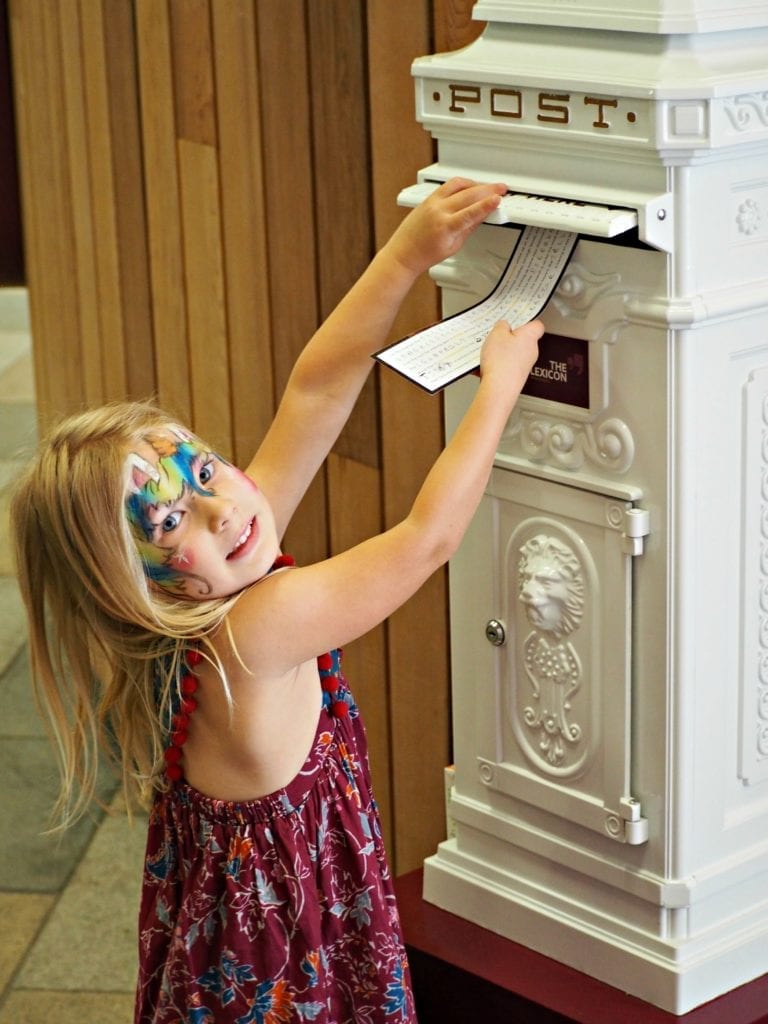 If like me, you are a fan of the Jurassic Park movies, there are also Jurassic Park screenings on the big screen at Cineworld on selected days, a fab way to relive the classic films! I'm really tempted to take Logan, although I think it would be too scary for Aria.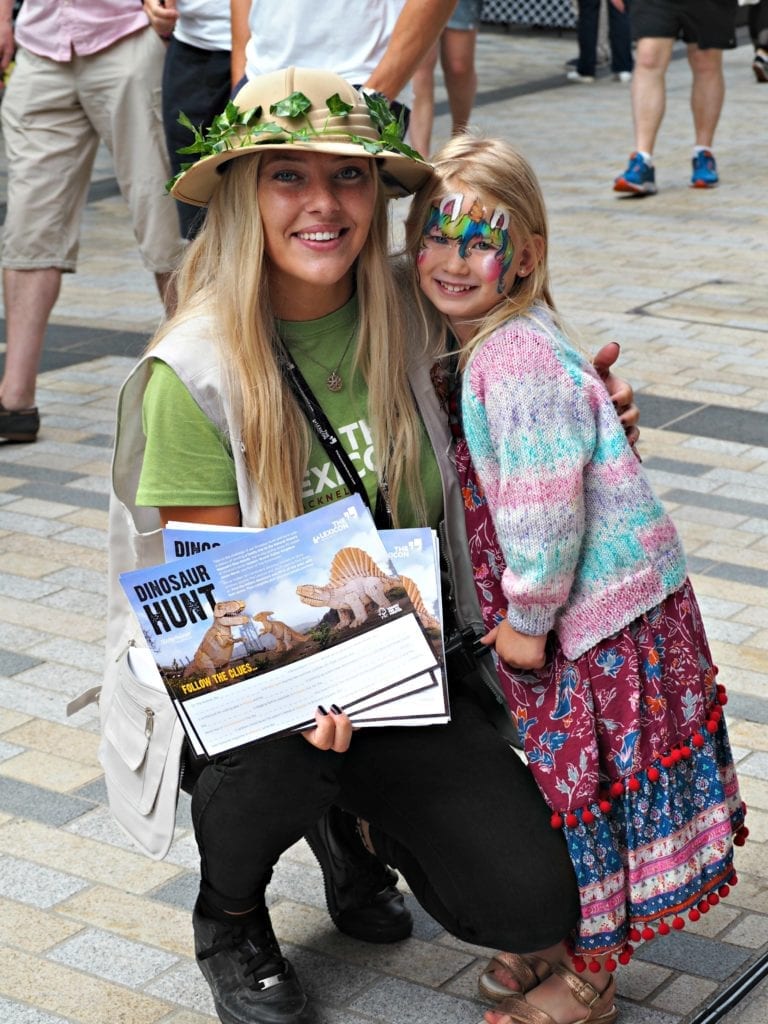 There is also face painting on Saturdays, which has a suggested of £2 contribution per child (with all money raised going to The Lexicon Charity Fund). You don't have to look like a dino, as you can see here – Aria choose to be a unicorn (of course!). And Logan choose to have a flying cat painted on his arm.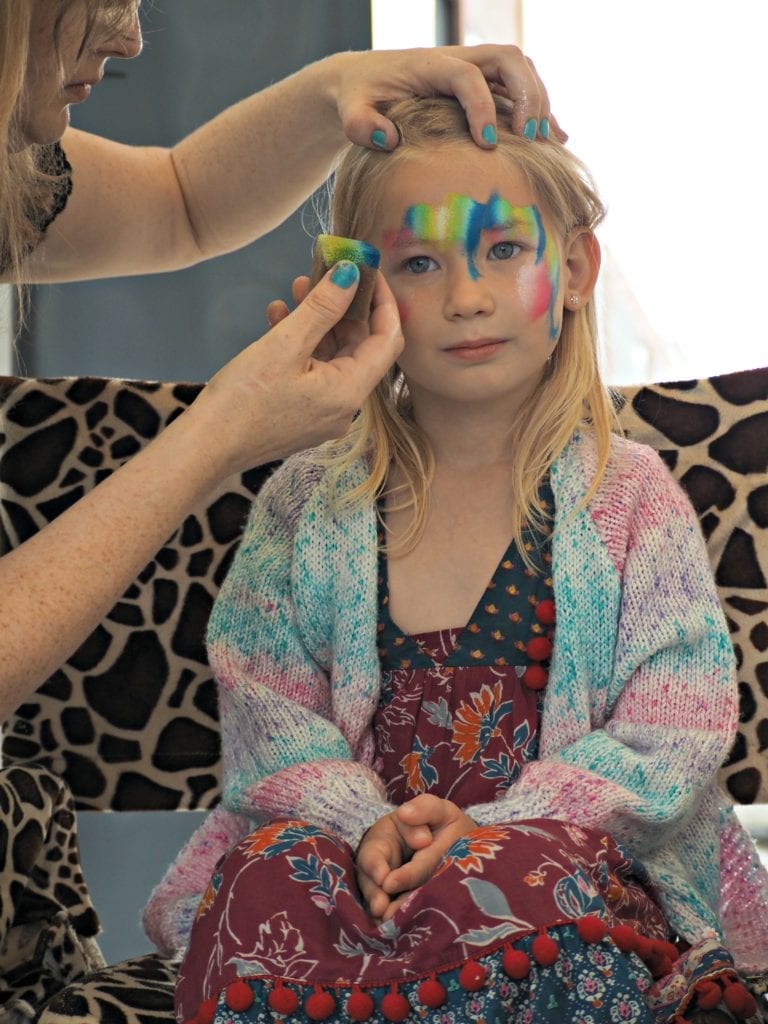 For full details of what's going on, take a look at The Lexicon event's page.
A Dino Themed Lunch Out
To celebrate the arrival of the very fab T-Rex a lot of the restaurants are offering special dino-themed menus. We headed to The Bull who also have the special offer of kids eat free (one child per paying adult), where the children could choose between a dino burger, stegosaurus sausages or megalodon fish fingers, followed by ice age ice cream.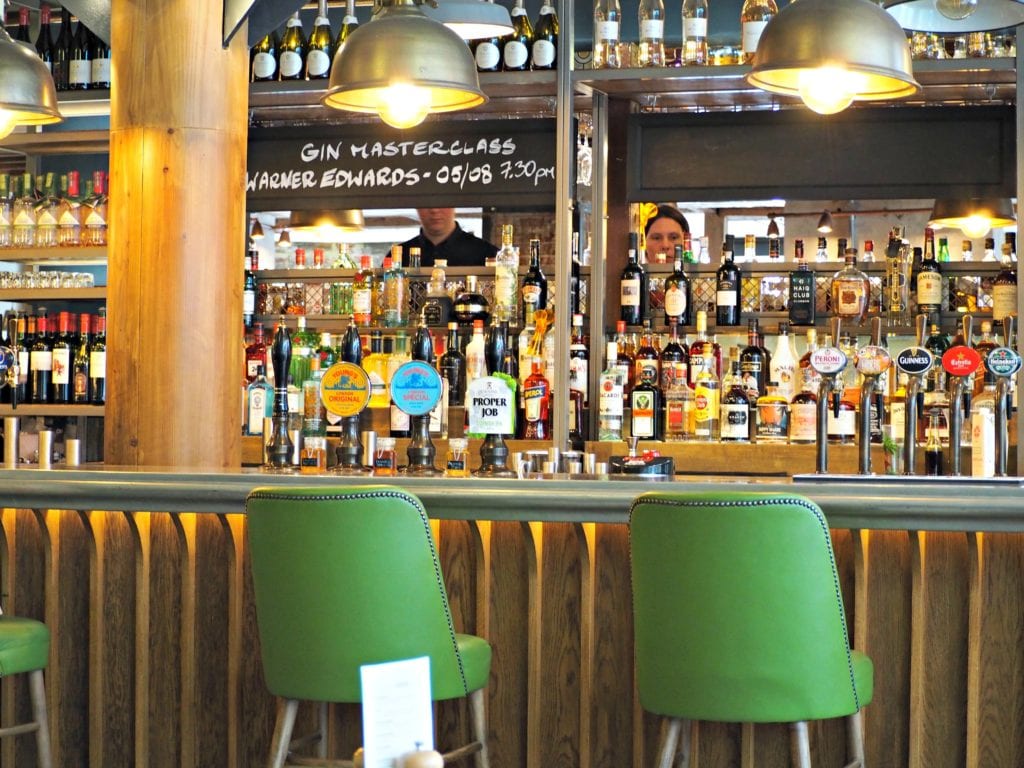 We had a lovely meal, with good service and the children were made to feel welcome. The portions for the children's meals were really generous (see below), I actually think Bo and Aria could have shared one, but Logan did completely fine with his on his own.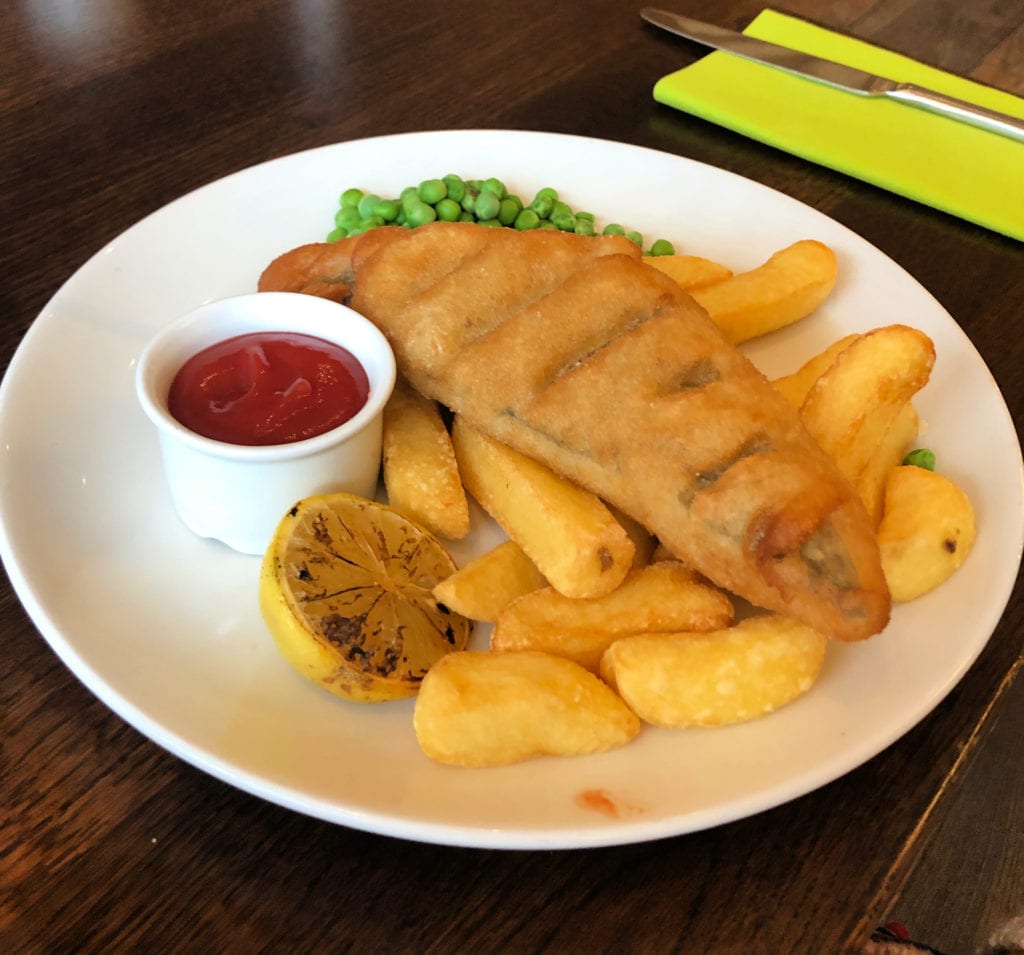 That didn't of course mean we didn't have space for dessert… there's always space for dessert!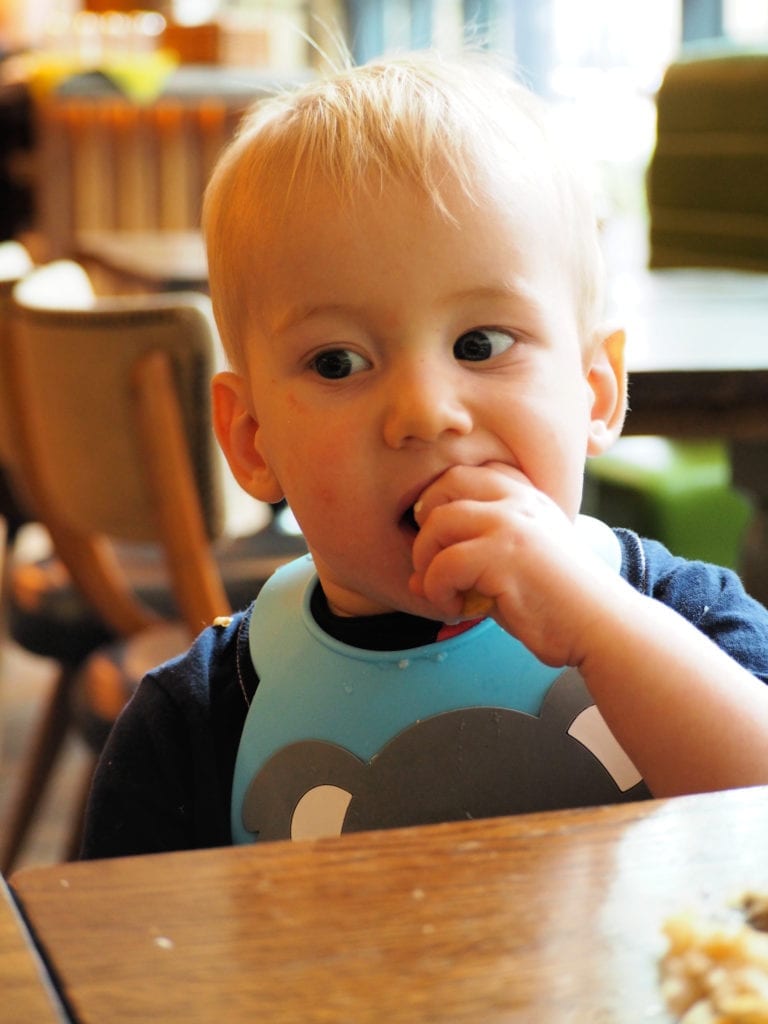 Shopping and Bracknell Proms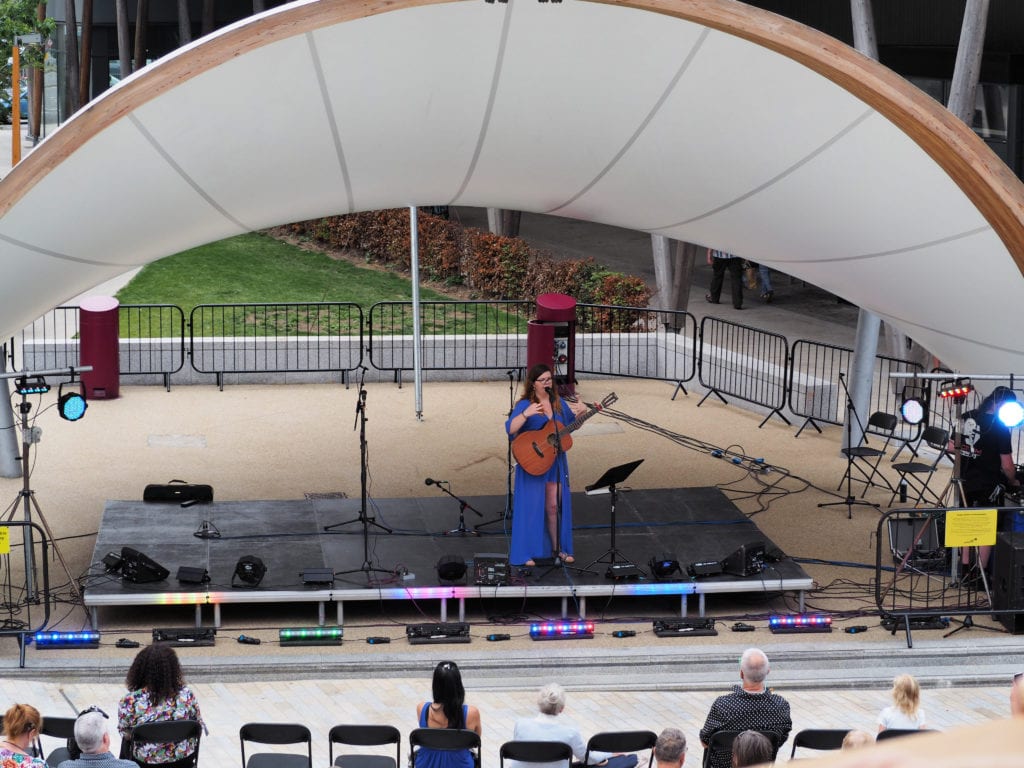 The day was completed with Bracknell's very own Proms. There was such a lovely buzz to the town centre and this really finished it off.
I am spoilt in that we live so close to The Lexicon, I could even walk to it, it would take about 40 minutes, but doable. It has such a fab mix of shops and restaurants, and coffee shops. There are honestly some great places to eat which we didn't have before and makes such a difference. But to have this on our doorstep, I am always popping in and love the place. I love all the activities they do as they are always great things for the children every school holidays and they bring the community together too.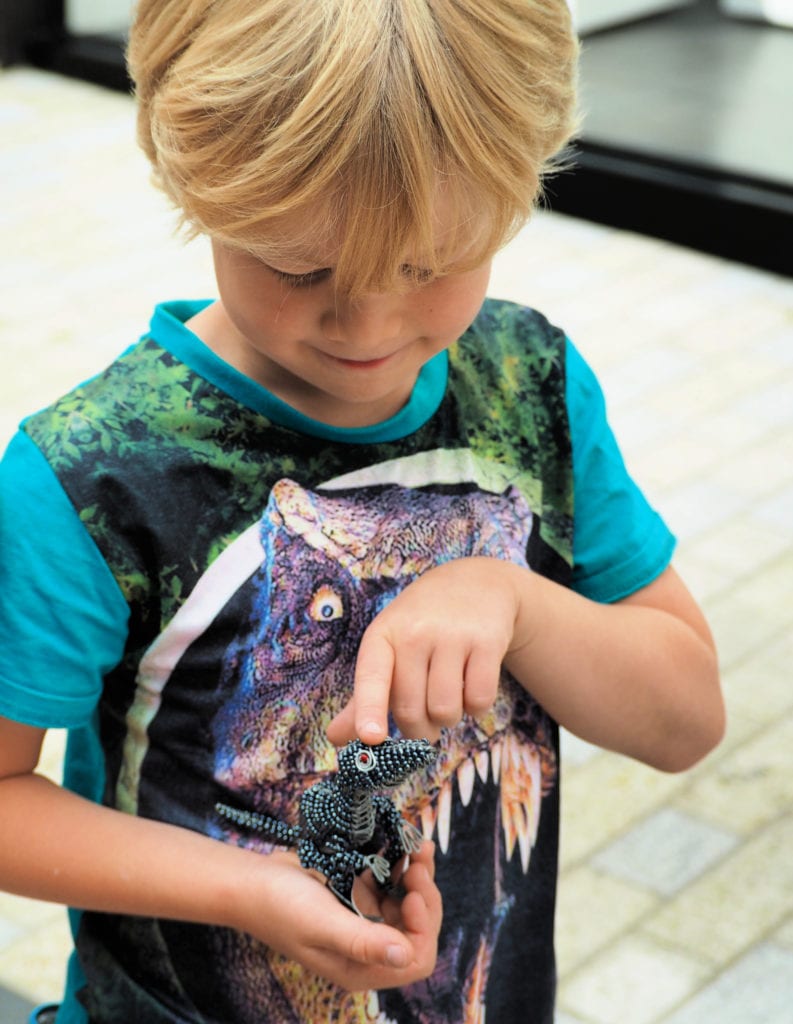 As for the T-Rex, she is really is roar-some, you really need to go and see her before she goes. To see her outside the shops like that is a totally different experience to seeing her in a museum by comparison.