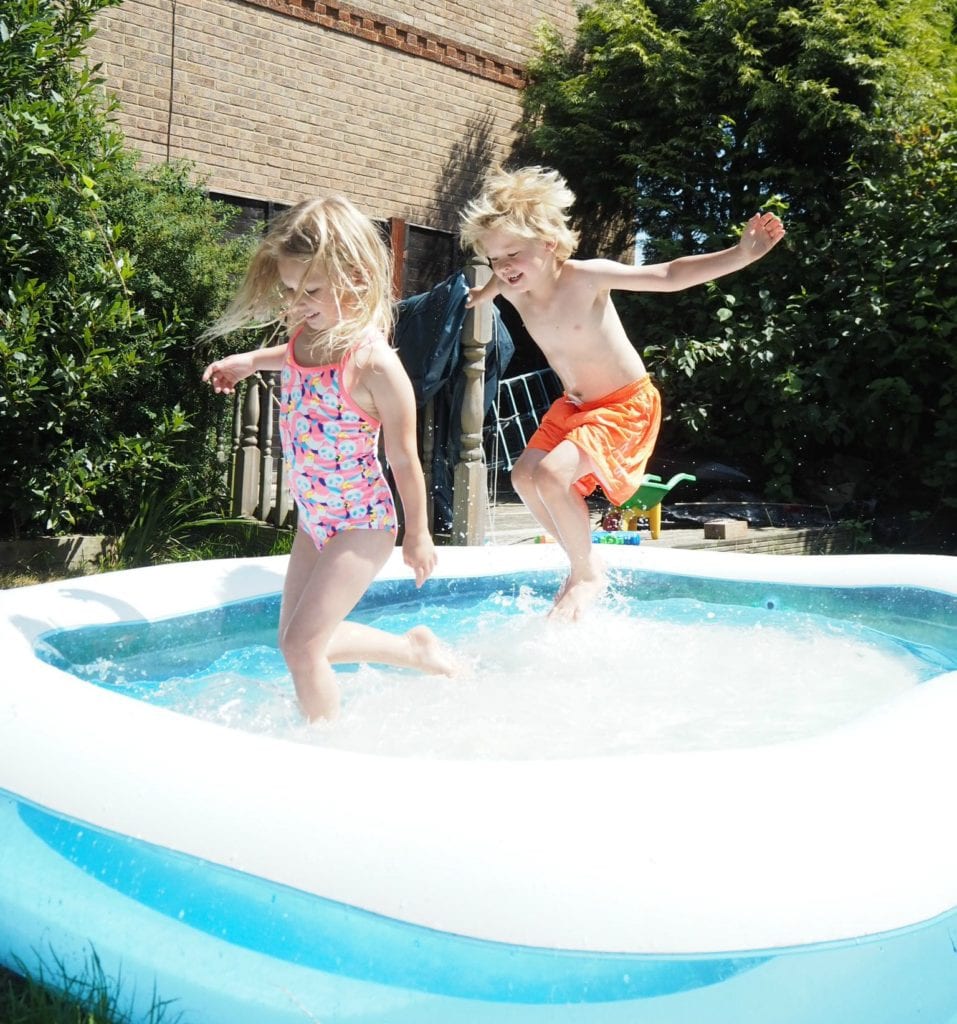 Keeping your children entertained during the summer holidays doesn't necessarily have to be expensive. While we do plan maybe one or two bigger days out, for the most part I research and plan cheap or free activities going on in the local area, otherwise it would just be too expensive. So if you're stuck for some low cost ideas of how to keep your children entertained this summer, here a few ideas to help you.
Go to the park
Go to the library – a lot have free activities on over the summer too, as well as a summer reading challenge
Create a family reading challenge and see how many books you can read all together, Zoe Prose has a free printable for this if you would like to do it.
Day trip to the beach – it's about an hour and a half drive for us to the coast, as long as I pack a picnic then all you need to consider is the petrol and parking costs – which are worth looking up before you go. My experience is the parking is usually about £10.
Build a fort – always a winner in this house!
Get a giant cardboard box. Trust me this will keep them quiet for a long time – a space ship, boat, airplane – let their imaginations carry them away
Have a water fight
Go on a bug hunt- the Woodland Trust have some free printables you can use
Decorate biscuits
Bake fairy cakes
Make a hopscotch in the garden or if you don't have a garden, then do it on the pavement outside your home
Make sail boats and have a race – if there is no where outside to race them, do it in the bath
Have a paper plane competition
Print colouring sheets off the internet – you can find some on the Crayola website
See what activities are going on at your local Sure Start centre – we've gone to family football and rugby through ours before which was just a small fee for the whole family
Odeon and Cineworld often offer children's club showings in the mornings where tickets are as little £2.50 each. We just take our own snacks or go to the near by Pound shop and get a £1 pick n' mix which is much cheaper than you would pay at the cinema itself
Download the Wizard's Unite or Pokemon Go apps and head out on an adventure
Feed the ducks
Teach your children a card game
Have a picnic, you don't even have to go out anywhere, my children love an indoors picnic, even better bring a teddy
Collect toilet rolls and do toilet roll craft, there are some amazing ideas here
Go for a walk / bike ride / scoot
Check what's on at your local shopping centre, ours often have free activities and events on in the summer holidays
Paint rocks and hide them for other people to find around your local area. Here's a rock painting guide for beginners.
Be super organised and get your children to hand make all of your Christmas cards for December
Have a board game day
Have a movie day, close the curtains and make popcorn just like the cinema
Go pond dipping, there is a useful guide on the RSPB's website
Find a local splash pad near you and go and get wet
Try geocaching. Not tried it before? Start here
Make mud pies and potions in the garden – my children absolutely love this
Do potato or finger painting
Arrange a play date
Make your own afternoon tea party, invite friends over to join you for it
Try leaf rubbing
Make your own playdough
Put on some wellies and go puddle jumping
Go blackberry picking and then make some jam (probably can't do this until the end of August)
Start a craft project, there are loads on amazing ideas on The Inspiration Edit, from flower pots and puppets, to bookmarks and pencil pots.
Make your own bath bombs
Put together your family tree
Have a pamper session with face masks, hair chalks and nail polishes (yes boys can join in too!)
Help your child write their own book or newspaper
Decorate a t-shirt (all you need is some fabric pens)
Visit your local pet shop – my kids always like looking at the baby animals and fish
Make your own pizza from scratch
Make your own slime
Conduct a science experiment at home
Have a clear out and rearrange your child(ren)'s bedrooms
Plant some seeds
So there you have it, a few ideas to hopefully make the summer holidays just a little bit easier.
If you're still looking for some inspiration and if you live near me in the Bracknell and Ascot area, do take a look at my post on summer holiday activities.