*AD – we were given a voucher towards the cost of our meal in exchange for an honest review.*
Lemoni in Reading – A Review
The Restaurant
At the weekend, we were invited to review Lemoni – a new Greek restaurant in Reading. For those of you familiar with Reading, it has opened in the site where Jamie Oliver's Italian restaurant used to be. Having visited Jamie's many times, I was really interested to see what they have done with the place. The restaurant looks great, they have opened it up more and it's more light and airy. The decor is fresh, contemporary and comfortable.
We were greeted straight away with friendly service and given our choice of tables. Having booked a table in advance, I was a little taken aback to hear the restaurant had no high chairs. But the manager came up to use and profusely apologised, saying as the restaurant had opened just over a week ago the order hadn't arrived. It was a shame as I saw more than one person leave for this reason and it did mean that Bodhi had to spend the meal in his pram. But hopefully the issue will be rectified quickly and we all know what it's like when a delivery doesn't arrive on time!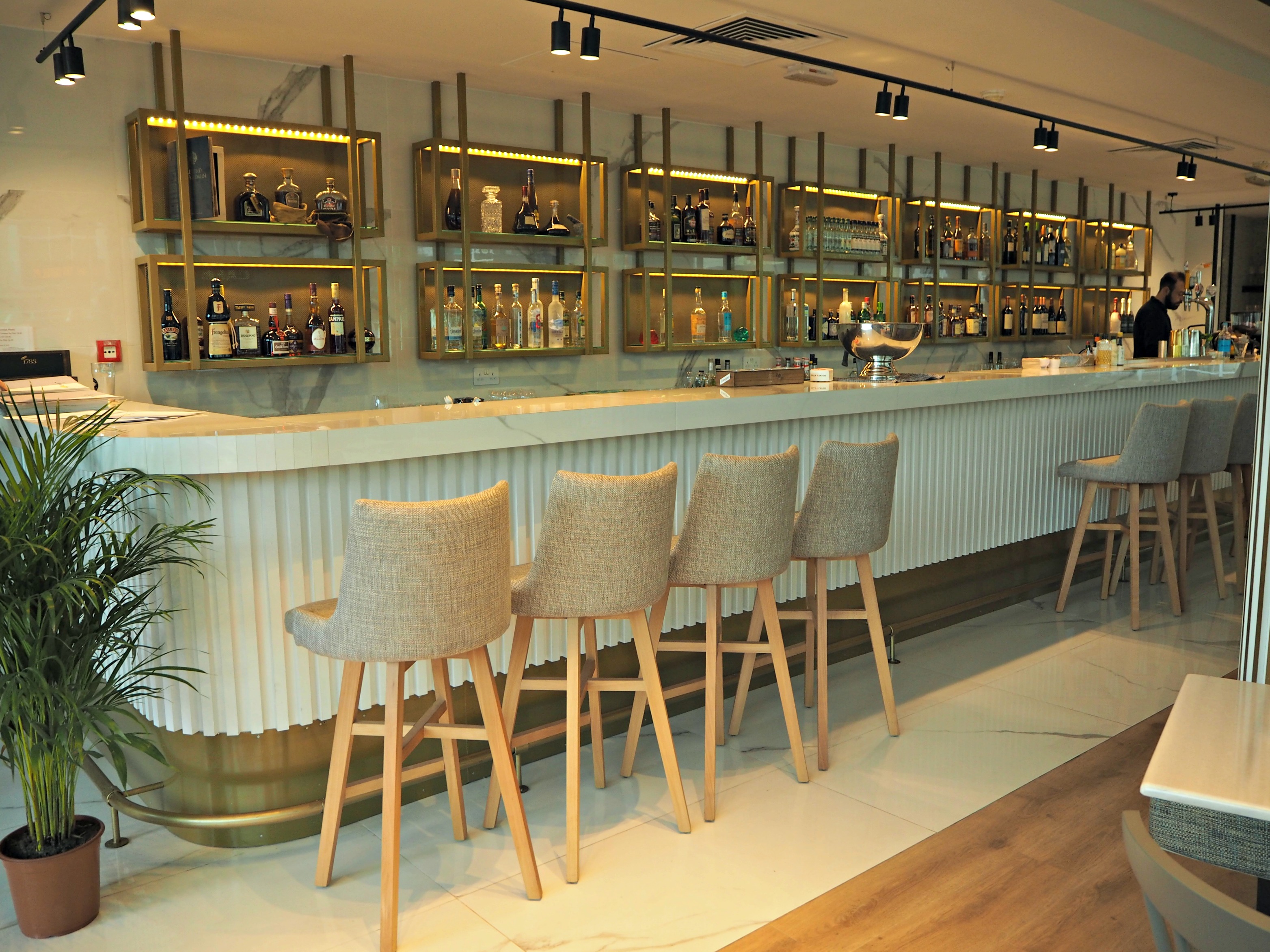 The other issue we encountered was that there was no children's menu, which again seemed rather strange when I had been asked to review the restaurant as a family blogger. The waiter explained to us that they would reduce the meal sizes for the children and the cost accordingly. But when the meals for the children were served, they were adult sized and we were charged full price. Which is crazy for Aria in particular, as she doesn't eat a huge amount.
The Food
However, onto the important part the food. For starters, I chose the baked feta in filo pastry with honey and sesame seeds, my husband had loukaniko (Greek sausage) and the children had hummus and pitta bread to share. Let me tell you the baked feta was so, so good and my husband said the loukaniko was fantastic too, as was the hummus. I could have eaten mine all over again after I had finished it.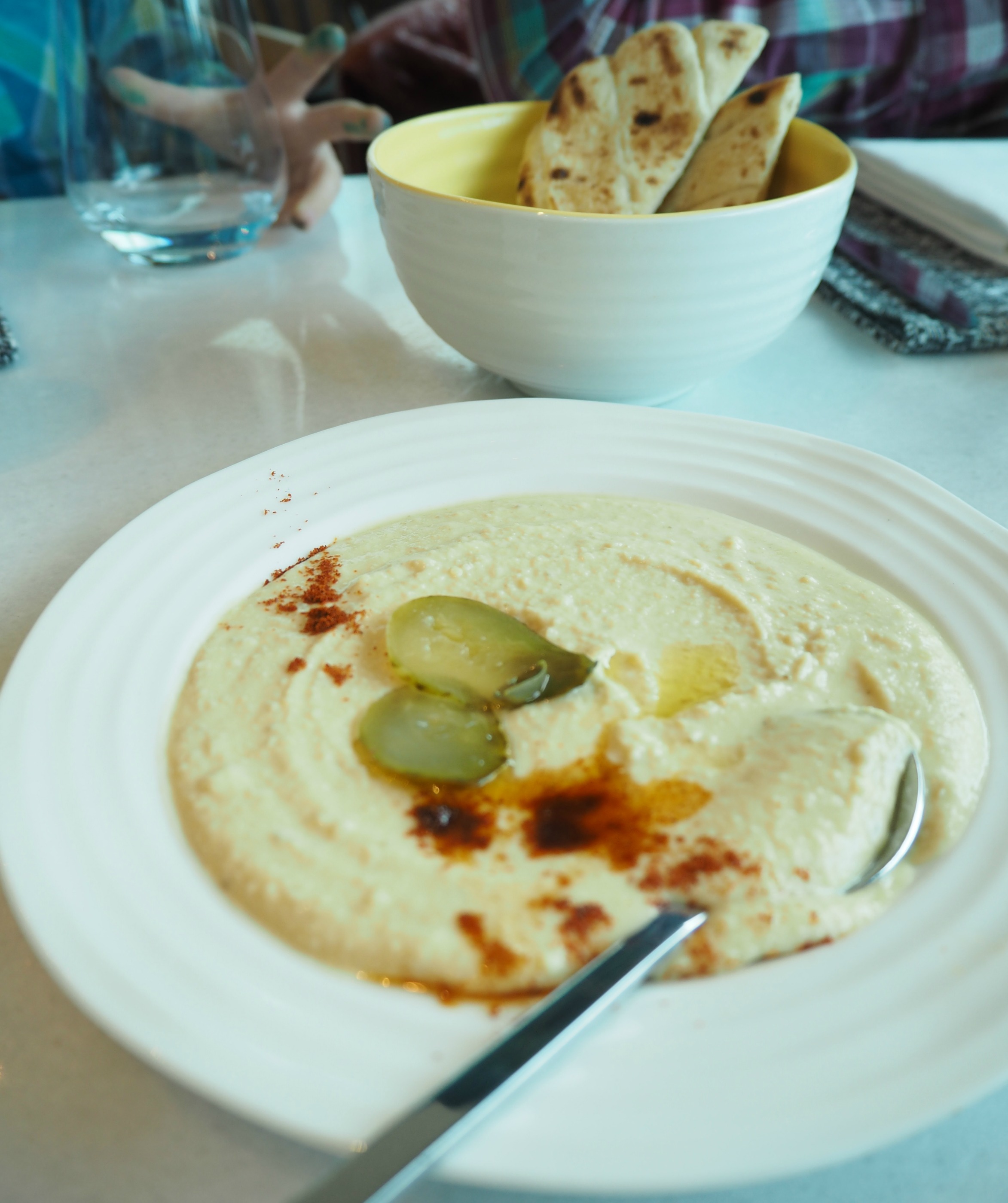 For main course, I had the moussaka, my husband had the marinated beef fillet skewer and the children had the marinated chicken skewers. Before we had children, my husband and I used to visit Greece a lot and this is what the food reminded me of. Authentic greek food, with the spices and flavours you would get when you are on holiday. Not just Greek food cooked over here if that makes sense? The manager informed us that he flew a lot of ingredients over to get that genuine taste and you really could tell. It was fabulous.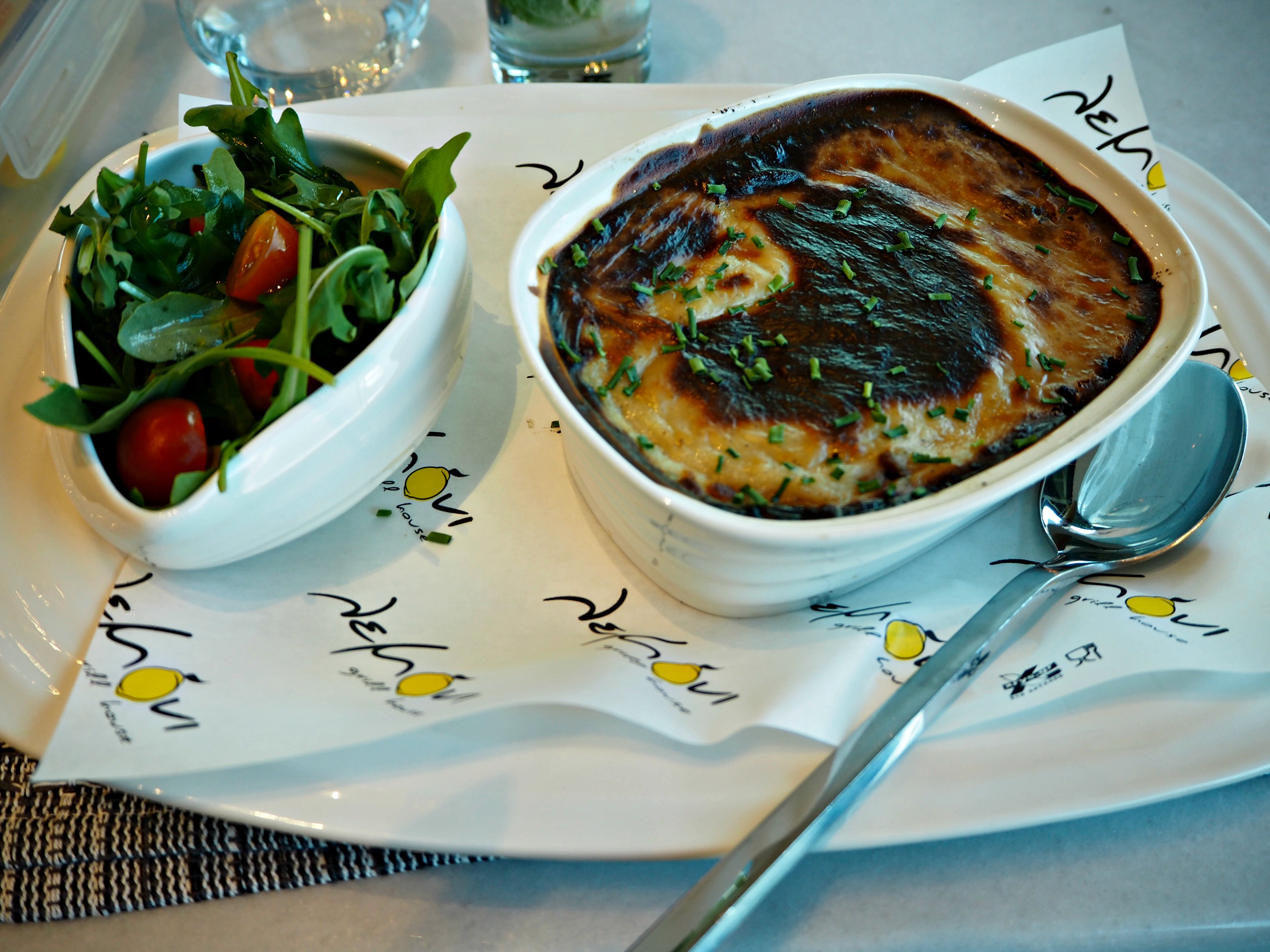 No meal is complete without a desert. We all ordered different dishes, with my husband opting for bougatsa – which is custard cream baked in filo pasty with cinnamon and and sugar. Logan had baklava – pastry, honey, nuts and caramelised pistachios. Aria chose loukamades – greek doughnuts served with honey. And I had the chocolate souffle with ice cream. My souffle was a tad over cooked, but other than that once again the food was delicious. The baklava in particular was fantastic.
I will add that the food is slightly on the pricier side, with the average cost of a main course being  £19. But they do have a more economical set menu at lunch times with two courses for £10.95.
The Service
The service at the restaurant started off really well. The staff were really attentive, helpful and the manager came to check on us in more than one occasion to check we were enjoying our food and the meal. We arrived at the restaurant quite early as 12 and as things got busier the service didn't run quite as well. By the time we had our main courses, no-one came to check if we wanted anymore drinks and we had to actually ask someone for the desert menu, more drinks and finally our bill.
There didn't appear to be assigned tables to different wait staff to tables and it all felt a little disorganised. There was one man that kept trying to help us, but I don't think he was a waiter and was just assigned to clearing and laying tables, so he just had to go off and fetch people to help us. I am sure this is just new restaurant teething problems, but it just needed a little better organisation during the busier times, and as I said it was great to start with.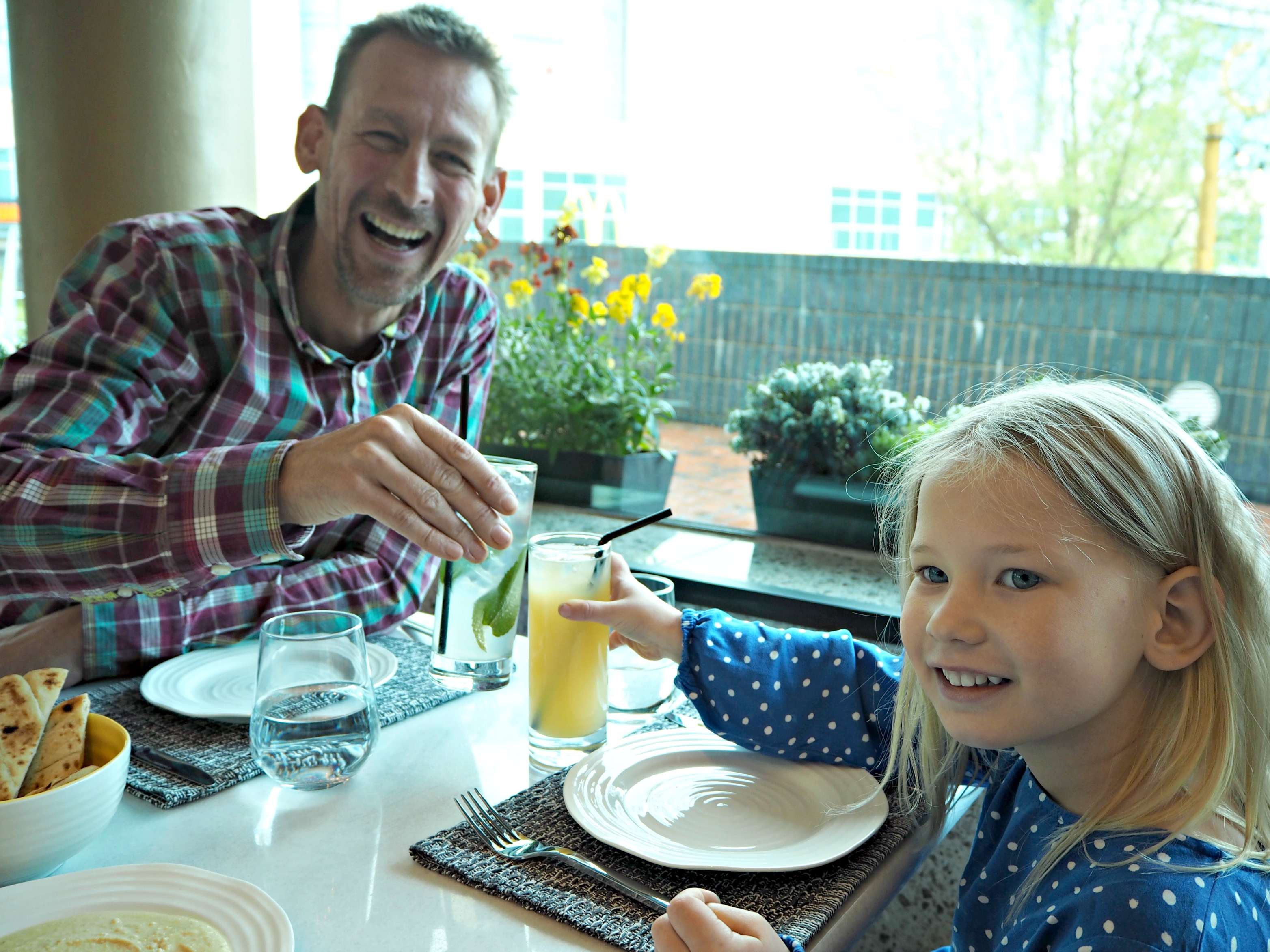 Verdict
A modern and light restaurant, with great food. The service needs a little more practise and organisation which I am sure will sort itself out as the restaurant staff settle into their new roles. I also think a separate menu or even price listings for children would be really helpful, if the restaurant intends to be a child friendly venue. Hopefully by the time I am writing this the highchairs will have arrived too. I definitely enjoyed the food that reminded me of holidays.