*Advertisement Feature
Creating a Photo Wall with My-Picture.co.uk
For quite a while now, since before we even moved house, I have wanted to created a photo wall in our house, but I have never quite got around to it for one reason or another. So, when My-Picture.co.uk approached me about working together I thought this would be the perfect opportunity to finally do it.
My-Picture.co.uk allows you to take your photos and create photo canvas prints, wall decorations, as well as mugs, blankets, cushions, coasters, rugs and so many amazing things out of your photos. With camera phones and digital cameras it's so easy for our photos to just sit on our phones and laptops, so this is a great opportunity to create them into something for your home and put your home or even professional snaps to much better use.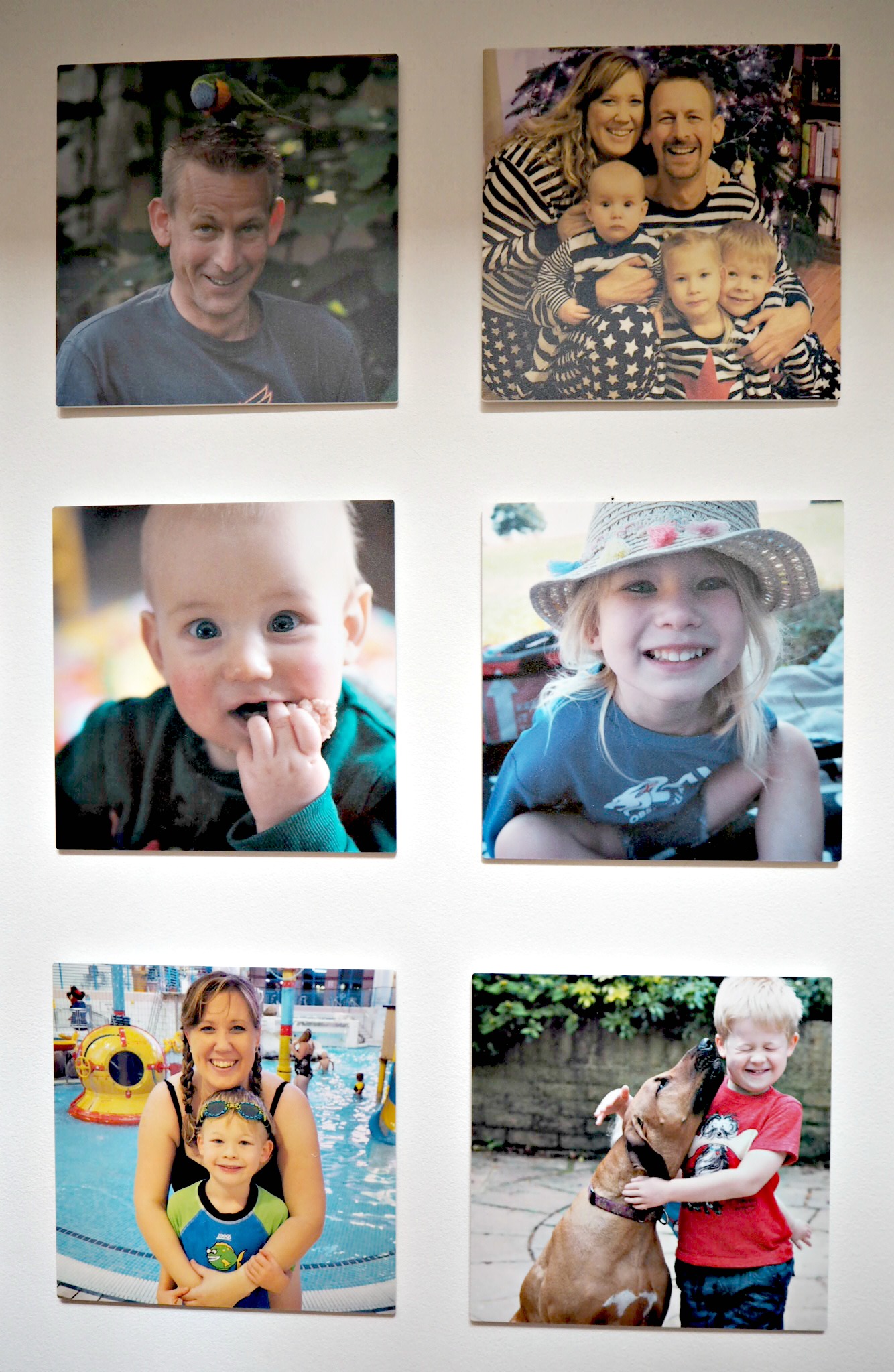 For the photo wall I created I decided to use forex prints. Which is a type of photoboard which is very lightweight, but still produces very high picture sharpness. I would say having already got canvas prints in our home, that the picture sharpness on forex is actually better, in my opinion, than on canvas.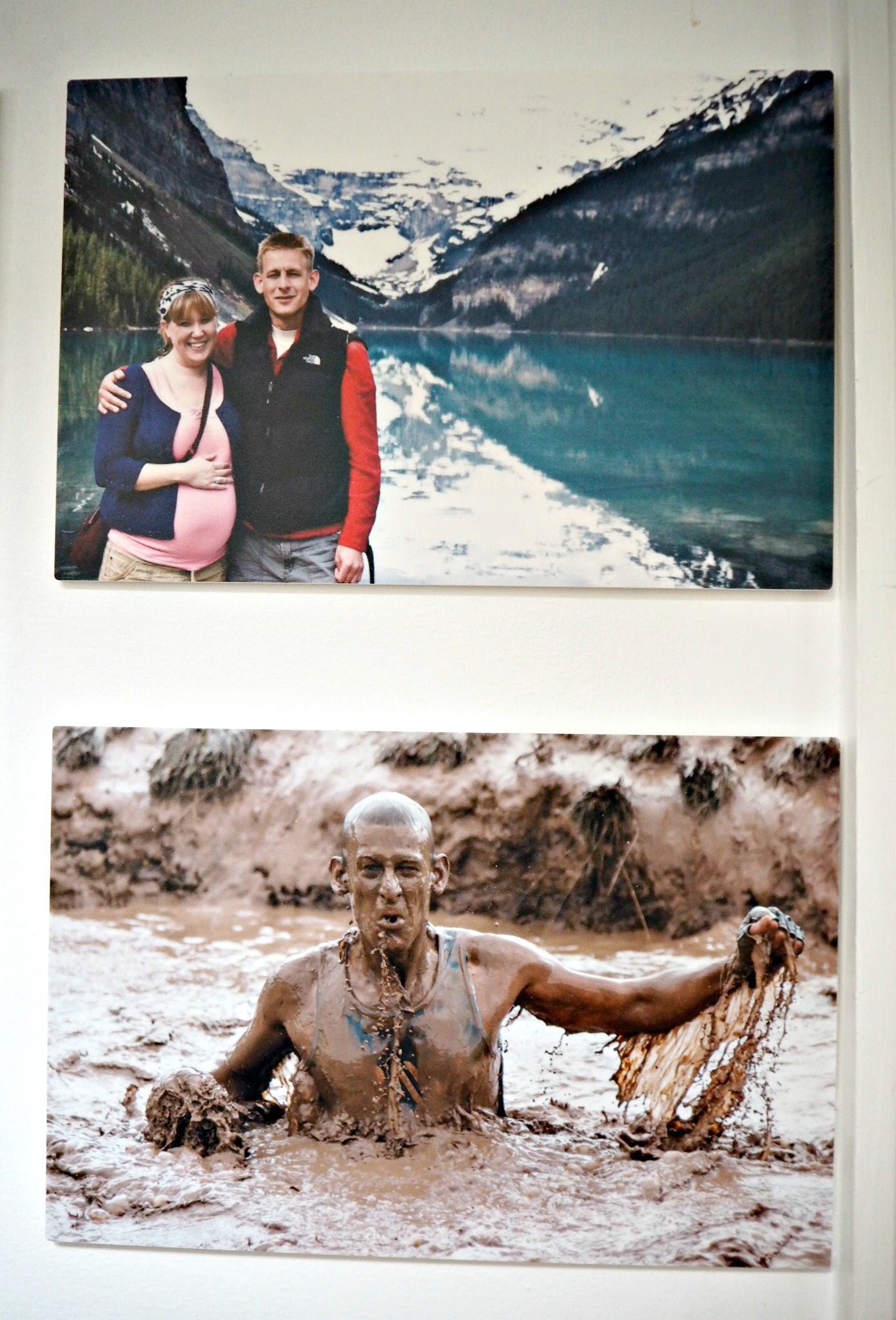 To begin the project I started by measuring the wall and drawing up a rough template on paper so I could work out how much space I had. Then I drew on the different sizes of the canvases to work out what I wanted where. Once I had decided roughly what sizes would fit, I then created a folder on my desktop of favourite photos. This was probably the hardest part, as I started with a lot and then had to slowly reduce it to get to my final favourites. I could easily have printed double the amount!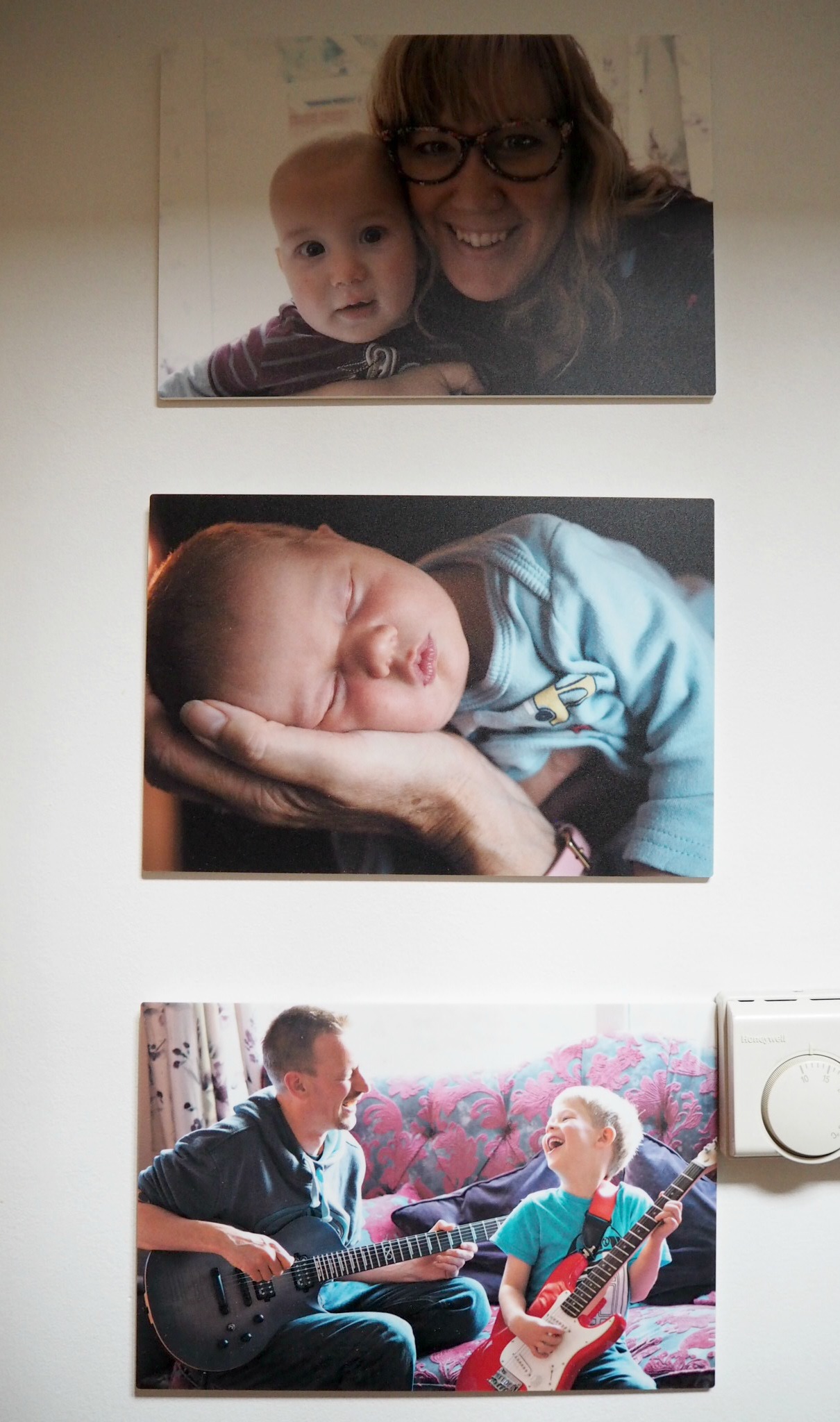 If you're interested in what sizes I have used here, starting from left to right. The landscape images are all 30cm wide by 20cm tall. The squares are all 20cm by 20cm. The larger print of our wedding picture is 40cm tall by 30cm wide and the photo of the four of us underneath it is 30cm by 30cm.
The forex canvases did come with hangers, but in the end I decided to use command strips (affiliate link), the forex is so light that each picture only needed one command strip at the top of each picture. To get the pictures all lined up on the wall I used faint pencil lines, which I then rubbed out after they were up.
I am so thrilled with our photo wall and every time I walk past it, it just makes me smile. I wish I had organised something sooner and I still have space on the wall to expand and add more pictures as the children get older too. With the forex prints and canvas prints currently starting at £8 you can't go wrong!
15% off an Already Discounted Canvas Print
If you would like to set up your own photo wall or even just get a canvas for your home, I have a special offer for my blog followers. Using the code – LAURASUMMERS you will be able to get an additional 15 % off to all, already discounted CANVAS prints as seen on www.My-Picture.co.uk website.
Enjoy!