*Please note this feature contains affiliate links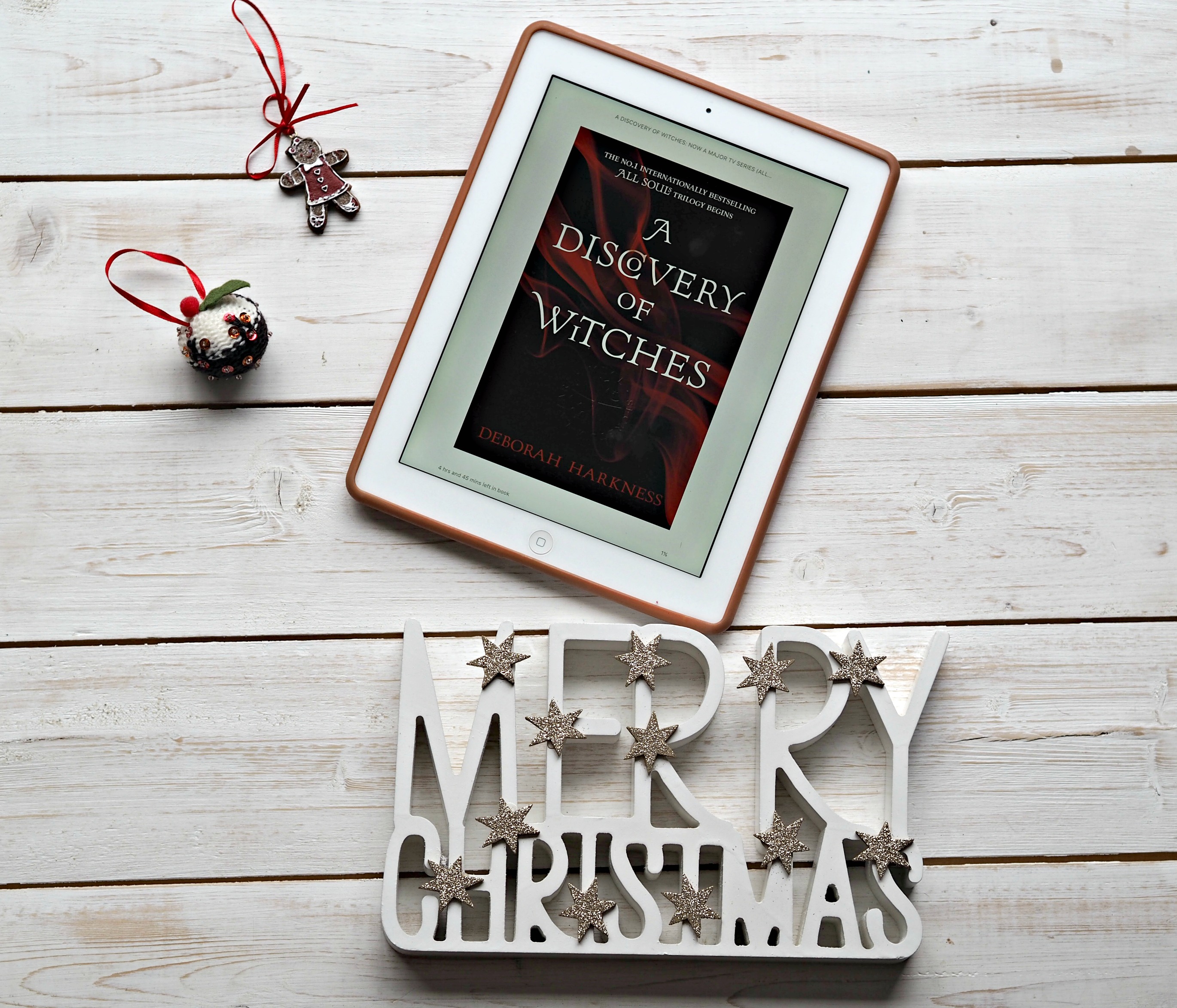 What I've Read and Watched in October and November 2018
Completely late with this feature this month, given that it is nearly the end of December! But here is what I read and watched in October and November of this year.
Read
As with the last couple of months, my reading has really slowed down of late and I have been reading the same book for the last two months and I'm only half way through it. Such is life with a new baby, but most nights I can only manage a couple of pages before I nearly drop my Kindle and fall asleep.
I have been reading the first book in the All Souls Trilogy – A Discovery of Witches. I started watching the TV show and it become apparent to me, as often is the case with film or TV adaptations, that a lot had obviously been missed out, so I decided to read the books and see for myself.
A Discovery of Witches, if you haven't had a chance to discover it yourself, is about witch Diana who inadvertently discovers a magical manuscript and sets off a series of events that she could not have predicted. Diana, who has spent years denying her magical abilities has to face up to them and her past. It is a very detailed book. In hardback, it's huge! The author is actually a scholar and you can tell. It can be slow going at times, but I am really enjoying it and can see myself moving on through the whole trilogy back to back. I usually try and fit in a Christmas book in December, but I think I just want to continue with this one.
TV
We've watched more TV than films over the last couple of months, I think we're just too tired at the moment to always sit through a film with a small baby. So TV shows are more digestible.
Big Bang Theory – Season 11
Ah the penultimate season of Big Bang Theory, I will miss it when it's gone. It has to be one of my favourite comedies on TV along with Modern Family. Will Amy marry Sheldon? You will find no spoilers here!
Alias – Season 2
I never watched Alias when it was first out, I'm not sure why as it really is the sort of thing that I enjoy. So we have started watching it through on NowTV, predictably I am really liking it, lots of plot twists, intrigue and spy action. I also love a strong female lead.
A Discovery of Witches
As I mentioned above I have started reading the A Discovery of Witches book for this too. I could just tell I was missing things when I was watching. The book is always better, right? But that being said, although this is slow start, once it got going it was really good. I did feel like the end wasn't an end, but this is probably because it is the first in a trilogy.
https://youtu.be/XNWxltj58MQ
Supernatural Seasons 2-6
Another of my all time favourite TV shows. Who doesn't love Sam and Dean? The two brothers who travel the country and fight supernatural evil. If you yet to get into Supernatural, then I would recommend you start right now. We have fallen behind with some of the new seasons, so have decided to watch them through all over again – this is probably about our third time.
Film
As I mentioned above, just a couple of films for us this month as we're watching more TV shows at the moment.
Guardians of the Galaxy Vol. 2
I do love The Guardians of the Galaxy series, even if Chris Pratt and the soundtrack do a lot in helping to convince me! This is a film we can happily sit down and watch with our older son too.
Arthur Christmas
I think this is probably my children's very favourite Christmas film. Arthur Christmas is completely imaginative and captures a vision of what life as Father Christmas looks now in the modern world. With guns that shoot presents down chimneys and planes instead of a sleigh.
That's it for me, have you read or watched anything fab this month?