*Advertisement Feature
Tickla Tots Tactile Soft Toys Review
Most small babies like soft, tactile things to cuddle up to or equally suck on. Bo in particular when he is trying to sleep likes to run a soft fabric over his face either a clean muslin or a comforter and cuddle it. Something I have noticed with all three of my children have liked as babies is tags on this, babies just seem to like the little satin washing instruction labels included on clothing. They feel nice and are small and as above good for sucking.
When you have a small baby other than new clothes it's often hard to know what to get them as a small gift, particularly with Christmas coming up. There is only so many teethers and rattles you can buy them, but a comforter is a great gift even for a newborn.
We have been sent some lovely comforters from Tickla Tots to review. Tickla Tots is a business started by Mum of three Kathryn Chadwick. Kathryn used to work as a textile technologist and after becoming a Mum, decided to create her own bespoke, luxury baby comforters.
Tickla Tots have done extensive investigations into the ergonomics of a child's instinctive movements, behaviour and physical development in order to create these soft toys. They are also CE certified and safe for newborn babies.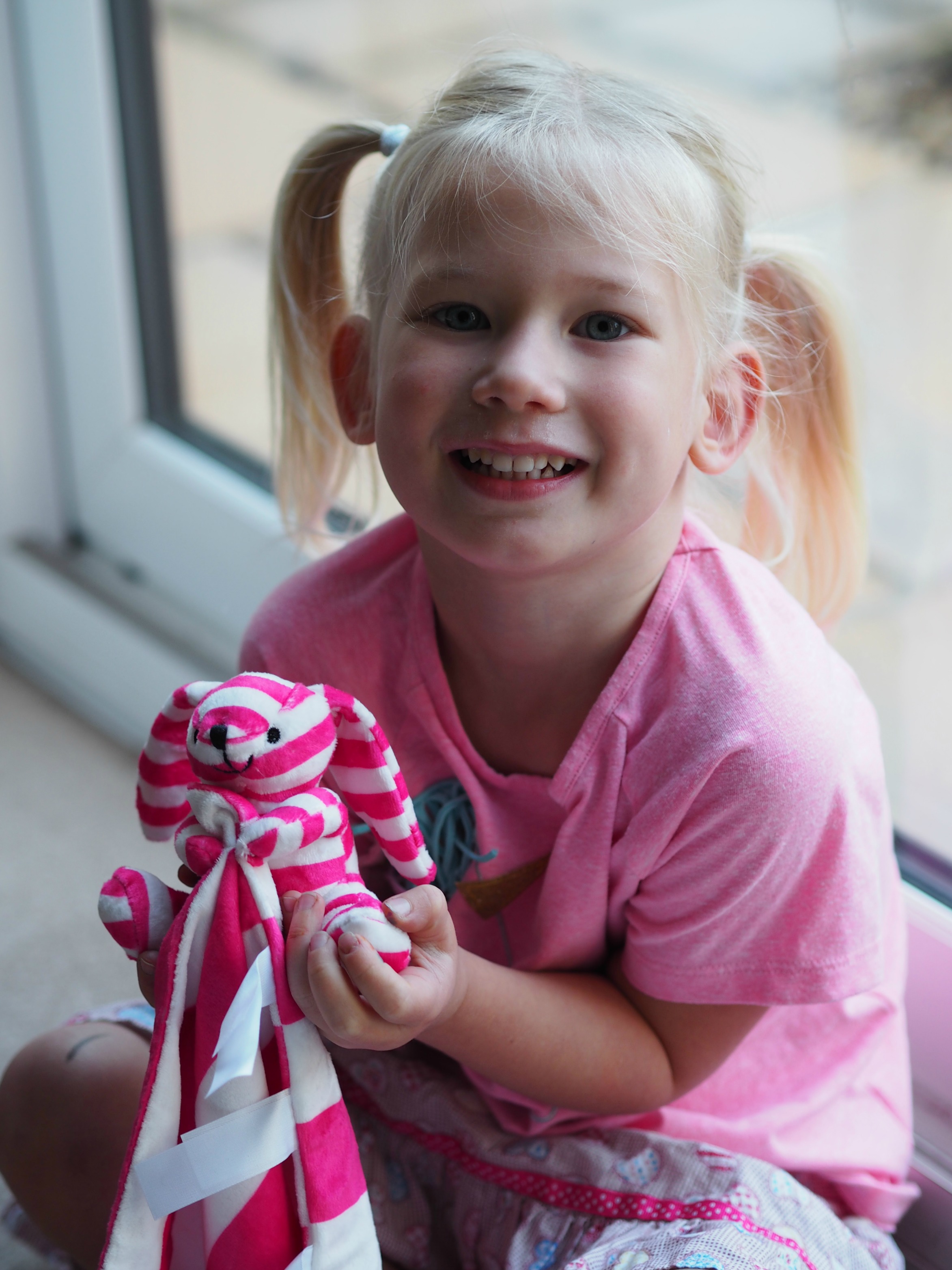 Bo really loved the softness of these comforters the first night I gave him one to cuddle up to in his crib he rubbed it all over his face. Then fell asleep with it cuddled up to his cheek. They really are super soft and ever so tactile, just as their description states. They are also machine washable which I know is going to be every so handy as well loved toys do tend to get grubby.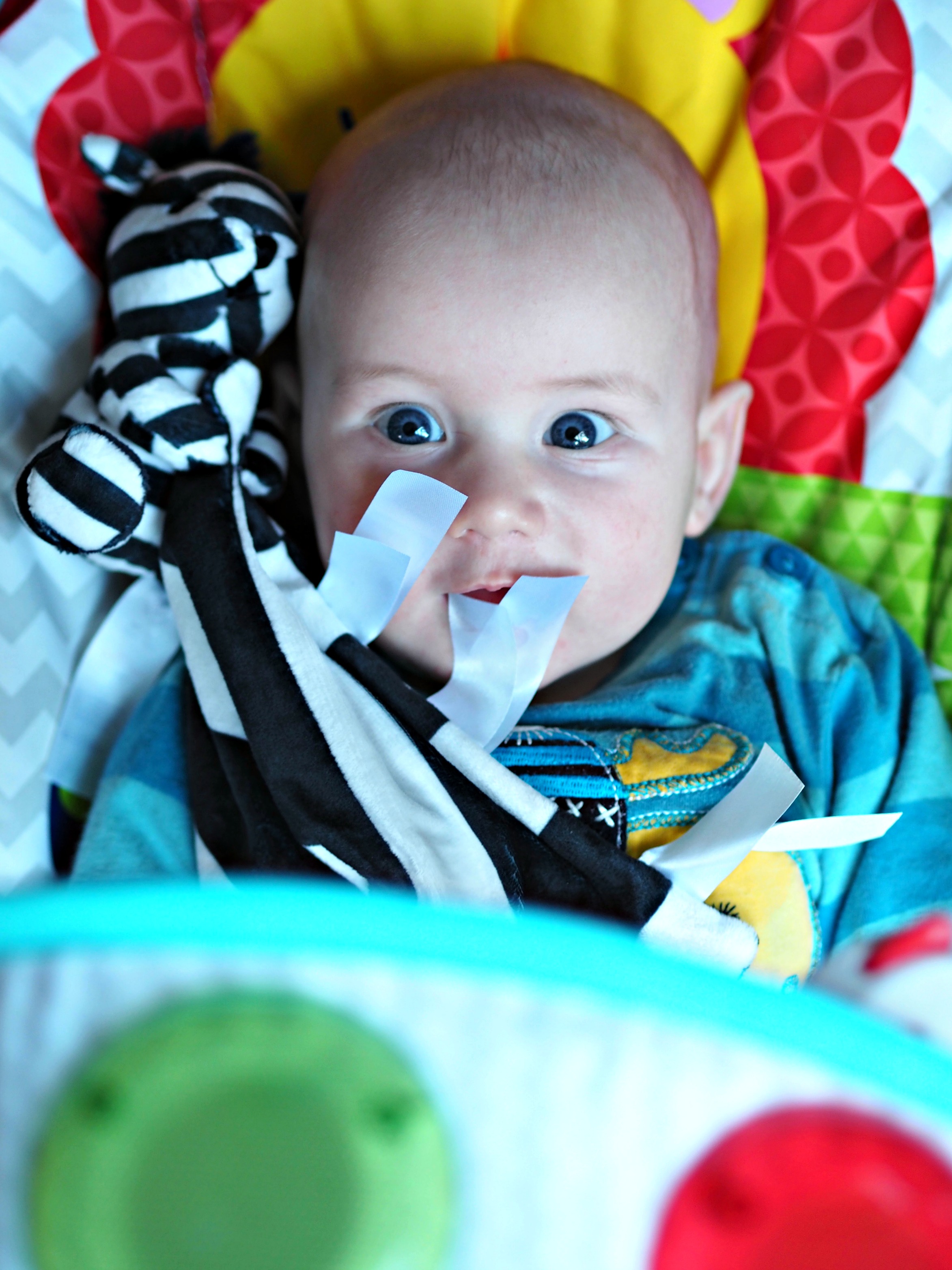 I've seen comforters with ribbons attached before on comforters, but not made to be exactly like product tags on garments. All babies seem to love garment tags and Bodhi was no exception, it really wasn't long before he was happily sucking on them. In fact, he was quite delighted with his new comforter.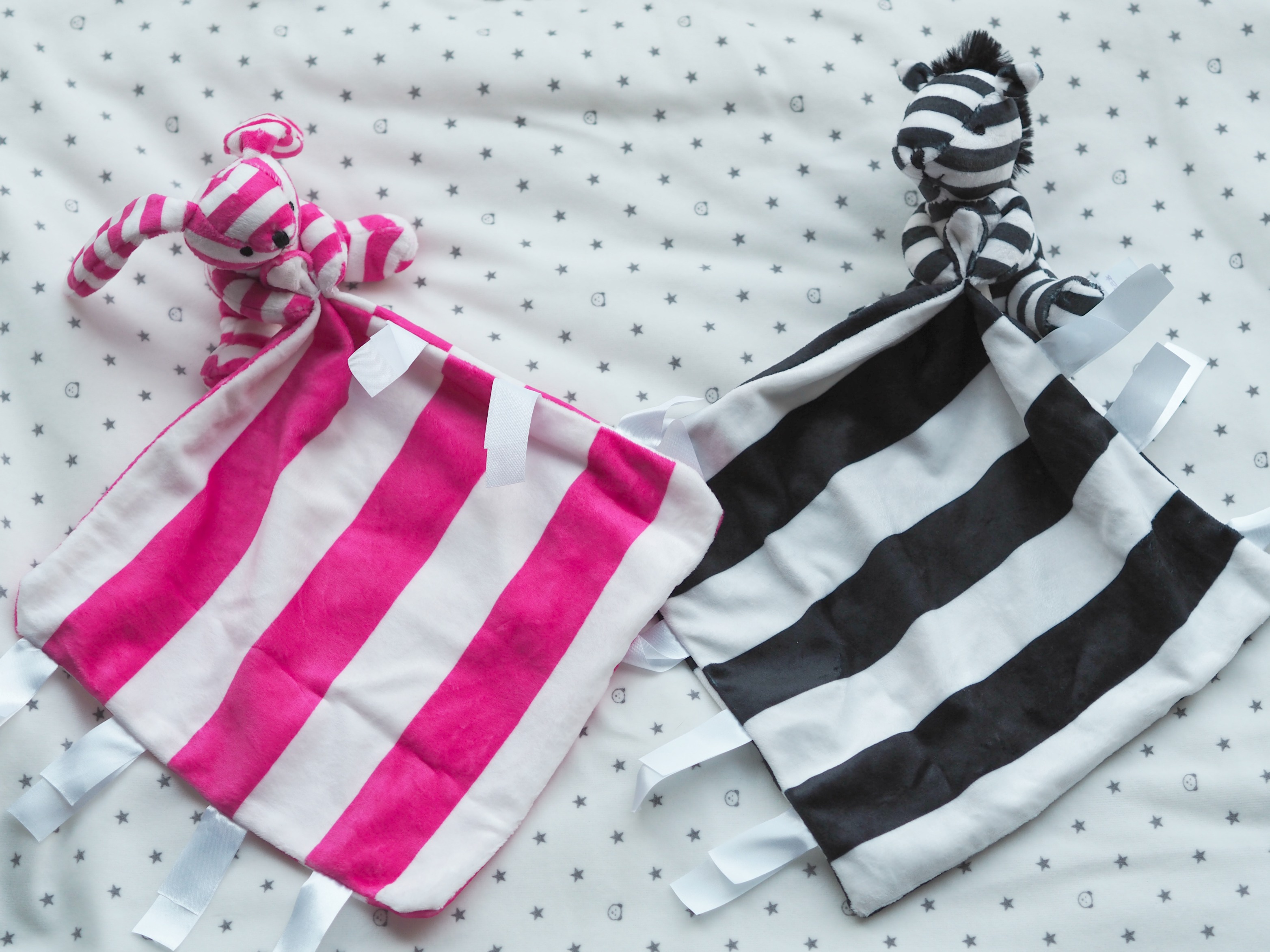 The strong contrast colours, particularly the black and white were a great hit. It's not until around the fifth month that baby's eyes start to function properly and contrast colours are some of the first colours they can see, so contrast toys are always very interesting to them. The zebra ended up being his favourite.
Aria, seeing some new teddies come into the house, was desperate to get her hands on one too. She has alternated between sleeping with it herself and giving it to one of her dolls as a comforter just like Bo. Predictably Aria chose the bunty bunny in cerise pink as her favourite.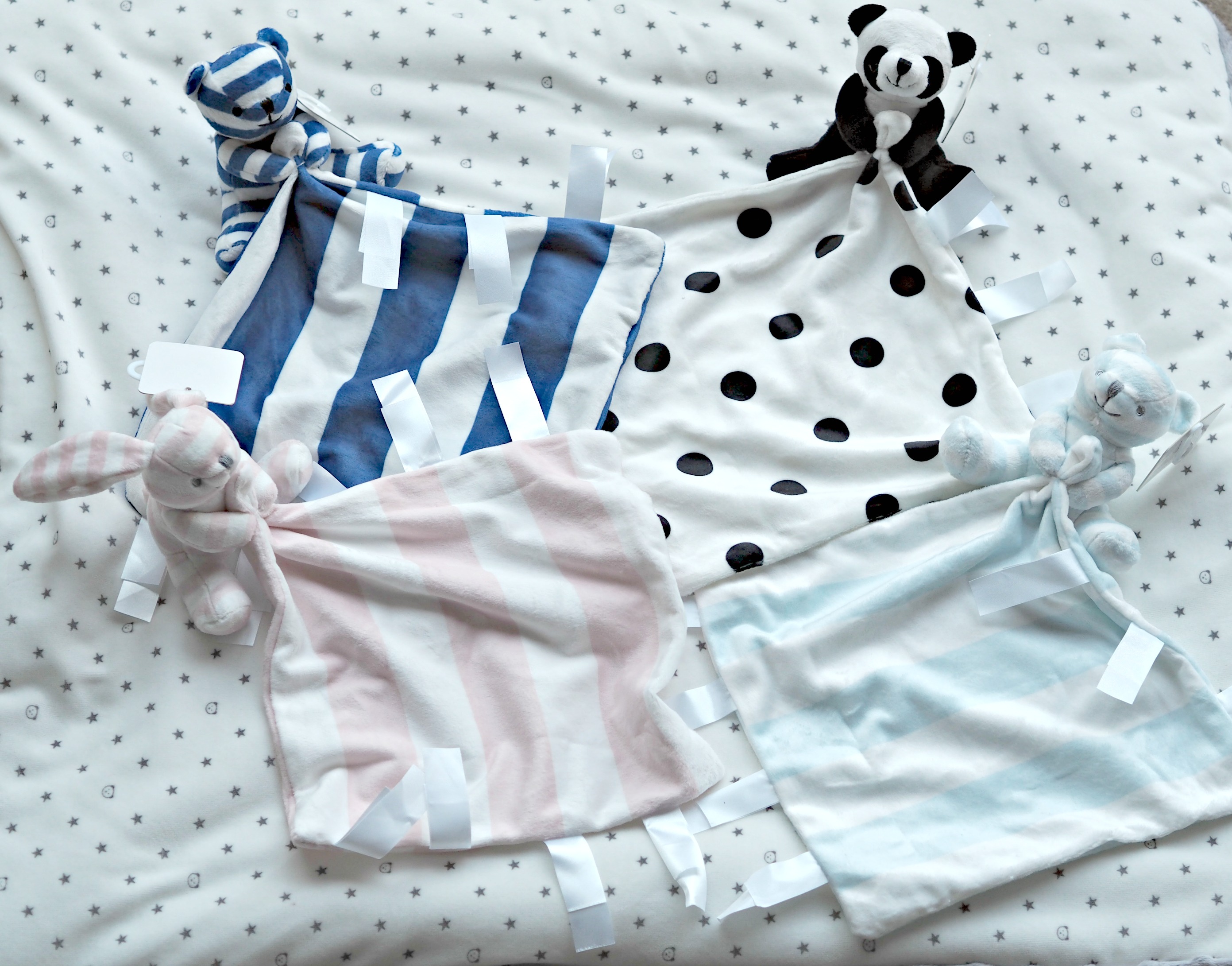 Tickla Tots come in 6 different colours and 4 different animals – Zebe Zebra, Buntie Bunny, Ted Bear and Purdy Panda and are available to buy for £12.99 each. They really are so soft and velvety and would make a fab gift for a little one.
Giveaway
If you would like to get your hands on a comforter for your child or maybe to give to someone for Christmas, I have three to give away. Simply enter your details below to be in with a chance of winning.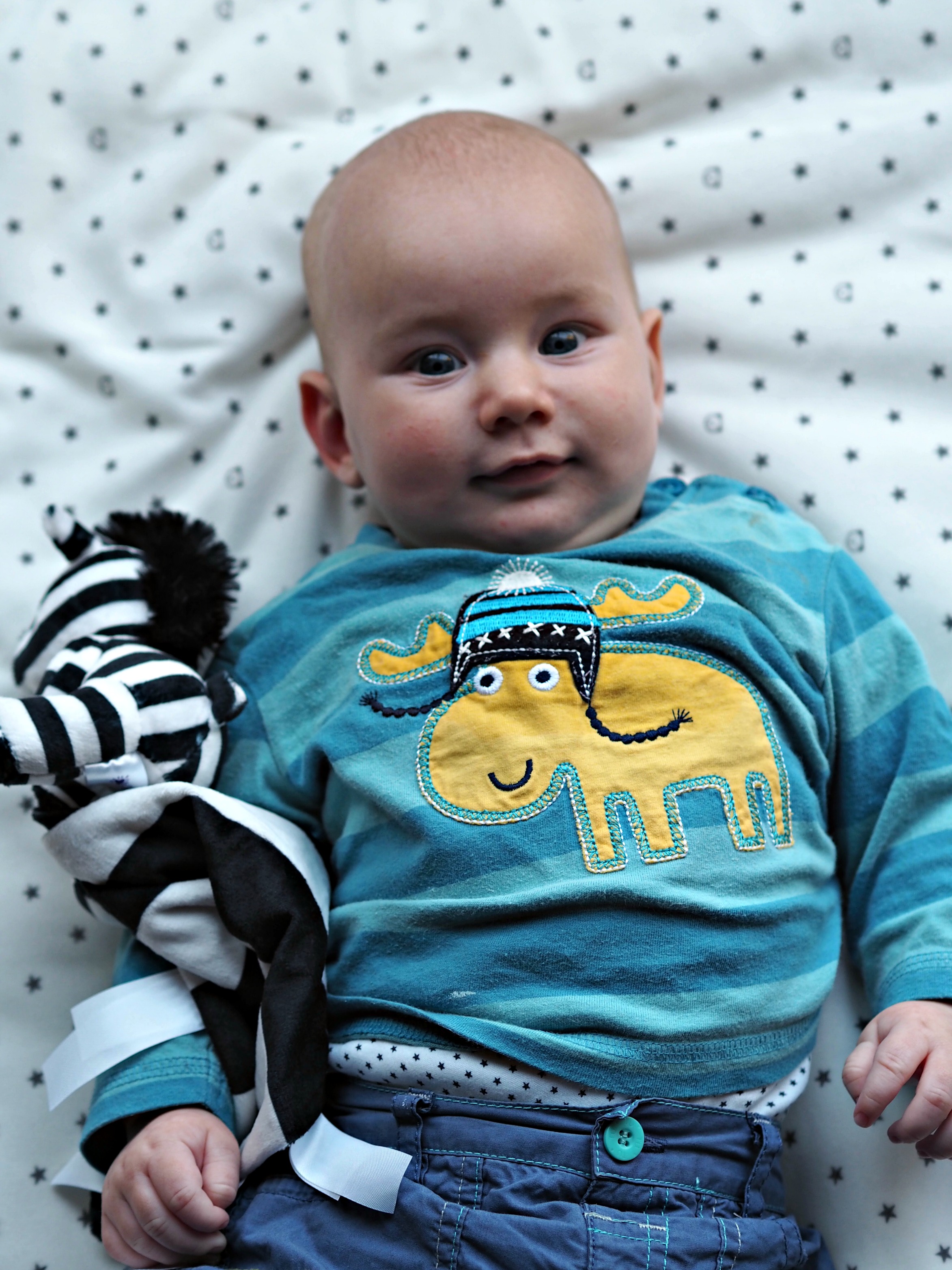 *Terms and conditions: Entries are open to UK residents only. The competition closes on the the 7th November 2018. Winners will be announced on social media and contacted via email. If the winner does not respond to the email in two weeks, a new winner will be randomly chosen. Three winners will be randomly selected and each will win one comforter each, colour to be chosen at random.