myHummy – White Noise Toy Review
Sleep. It is something that is absolutely sacred to you as the parent of a newborn. You take it in snatches and delight at being able to get 3 hours all in one go. So quite frankly anything that can help you is a bit like gold dust.
I've used white noise before with my previous children, usually in desperation and via an app on my phone. But it's not something I have got into consistently using as part of a routine.
Before I was approached by myHummy and asked to review one of their white noise toys, I had seen a few Mums talking about them on Twitter. How they had helped their child to sleep and how pleased they were with them. I have to admit I was skeptical, but always willing to help with anything that helps Bo to sleep.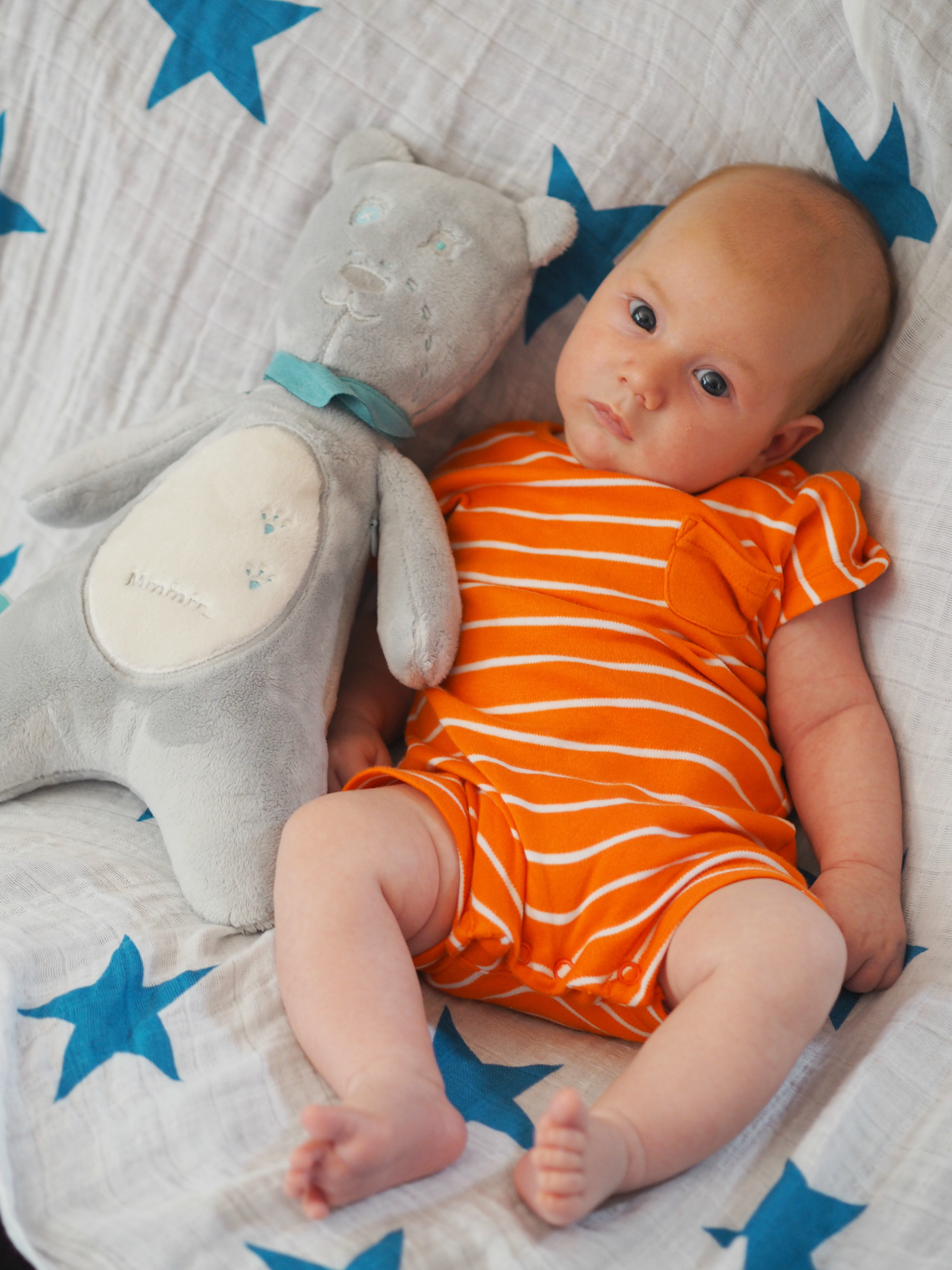 There are different types of myHummy, but we opted for Ash, who is an app model with bluetooth. Which essentially means that the toy can be controlled by an app on your phone. We were also sent the very soft and luxurious blanket to go with it, although I have to admit given the crazy heatwave we are currently having, we haven't really used it. But with the British weather this will soon change I'm sure.
The toy itself is a soft toy with a zipped section on the side to insert the white noise device. Which is good because at some point I am going to need to wash the teddy, so it's great I can take out the electronic part and wash it. The device needs 3xAAA batteries (not provided) and was really easy to set up and once I downloaded the app I paired it with my phone within minutes.
I find it easiest to turn the teddy on via my app, here you can set the type of sound you would like it to play – waves, rain, a heartbeat, hairdryer or vacuum cleaner, the volume, how long you would like it to play for when it's turned on, if you would like the sleep sensor to be on, there is also an alarm mode if you want it to notify you if your baby starts to whimper or cry. The science behind white noise is that it's meant to emulate the sound baby hears in the womb and thus helps them to relax. But for older children white noise also cancels out other noises and makes it easier for them to sleep.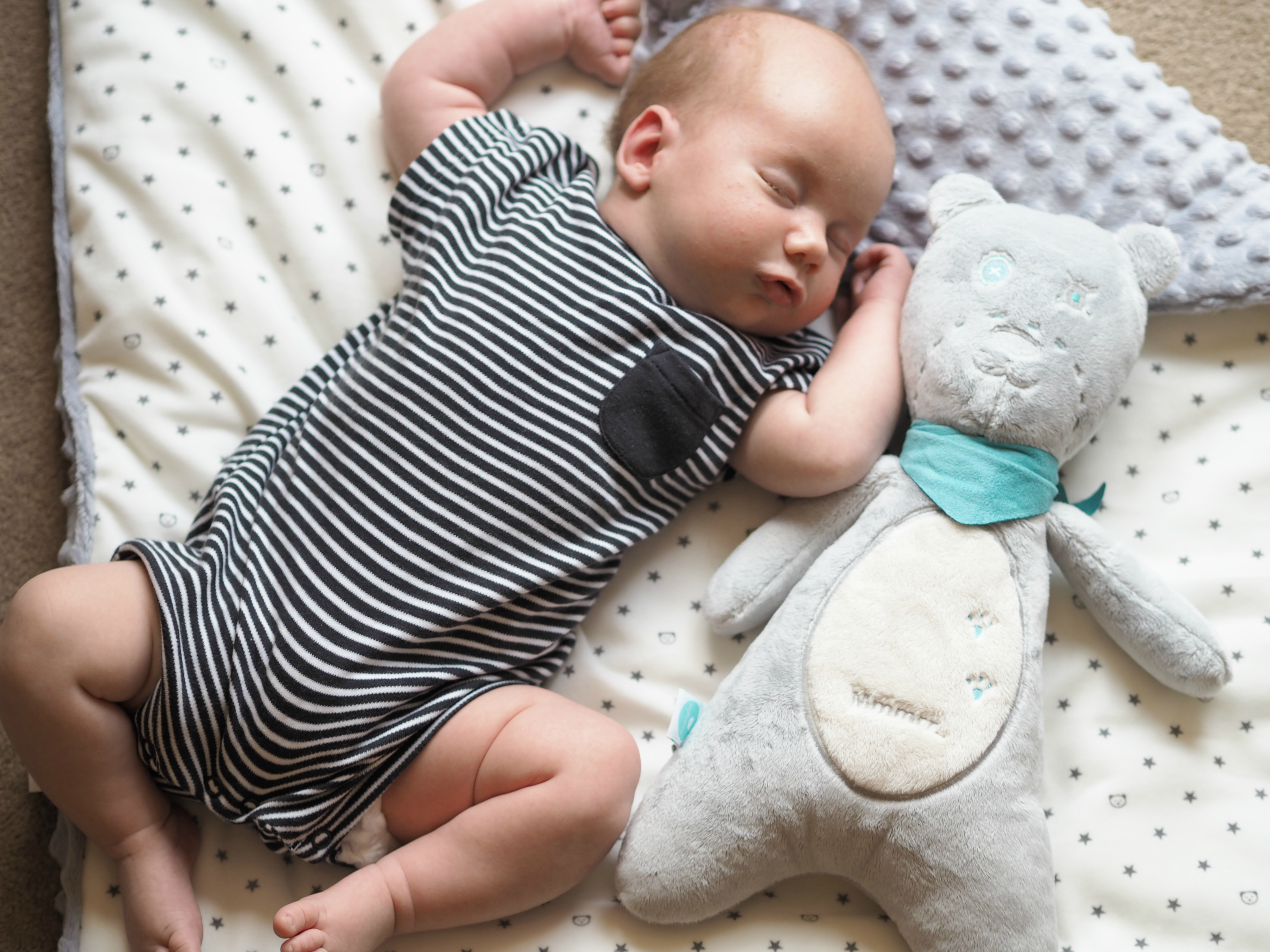 The first thing I would say is that the myHummy isn't a magic bullet. If you have a very overtired and upset baby it is not going to settle them to sleep from that an intense a state. I mentioned when I wrote about Bodhi at 8 weeks that we he is very susceptible to over stimulation, when I did some research on how to tackle this white noise was mentioned as part of the solution, but as with most things not the whole solution. If you struggle to settle your baby, I very much recommend that you look up the 5 S's to soothe a newborn to sleep, as it has really helped Bo.
What I did find, is that combined with a swaddle white noise very much helped to relax him and that leaving it playing while he was a sleep helped him to remain settled and less restless. It actually makes a massive difference when I am trying to settle him when he was crying – usually swaddled and rocking with a dummy to get him down when he is over tired too. But I have found when he is not over tired the combination of swaddling and his myHummy and I am now having some days where he was just happily settle himself to sleep too without me, which is fantastic.
I knew white noise was meant to help babies and as I mentioned above have used it before, but not part as a consistent routine. But after using the myHummy for every single nap and bed time with Bo for a couple of weeks now, I have to admit I'm a convert. I can see how the noise soothes and relaxes him and how it helps him to sleep. We went out for the day a couple of weeks ago to visit family and I forgot it and I definitely missed it, I ended up using an app on my phone, but this of course means leaving your phone in the baby's pram or crib which is a bit annoying and also not great if someone rings your phone (which actually happened)! But also not a good idea from a safety perspective. Let's just say our myHummy is definitely coming in the suitcase for our holiday!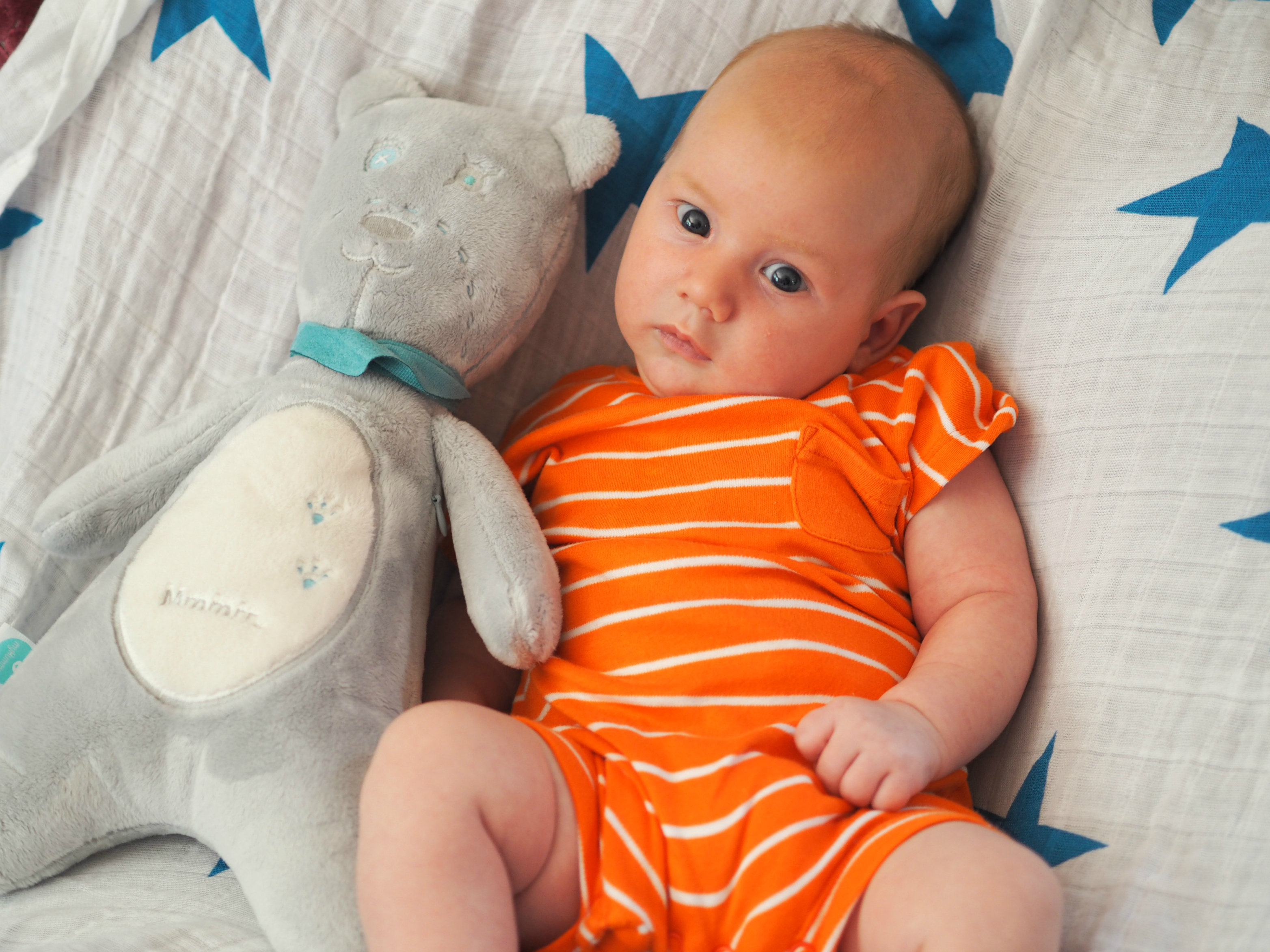 Things I really liked about the myHummy I loved the different sounds and being able to control and personalise it via the app. I loved the timer and sleep sensor, although I have to say in the end we just decided to leave it on all night as we found it kept Bo more settled. My husband and I actually found it quite soothing and actually joked we would have to get one for ourselves when Bo moves out to his own room eventually.
Things I would improve – the toy does kind of eat batteries. We've put rechargeables in it now, but what would be great if the toy itself a bit like a mobile phone was rechargeable and you could just plug it in every few days and charge it up. But essentially I really do think it helps babies to sleep as part of a sleep routine and if I could go back in time I would get one for each of my babies.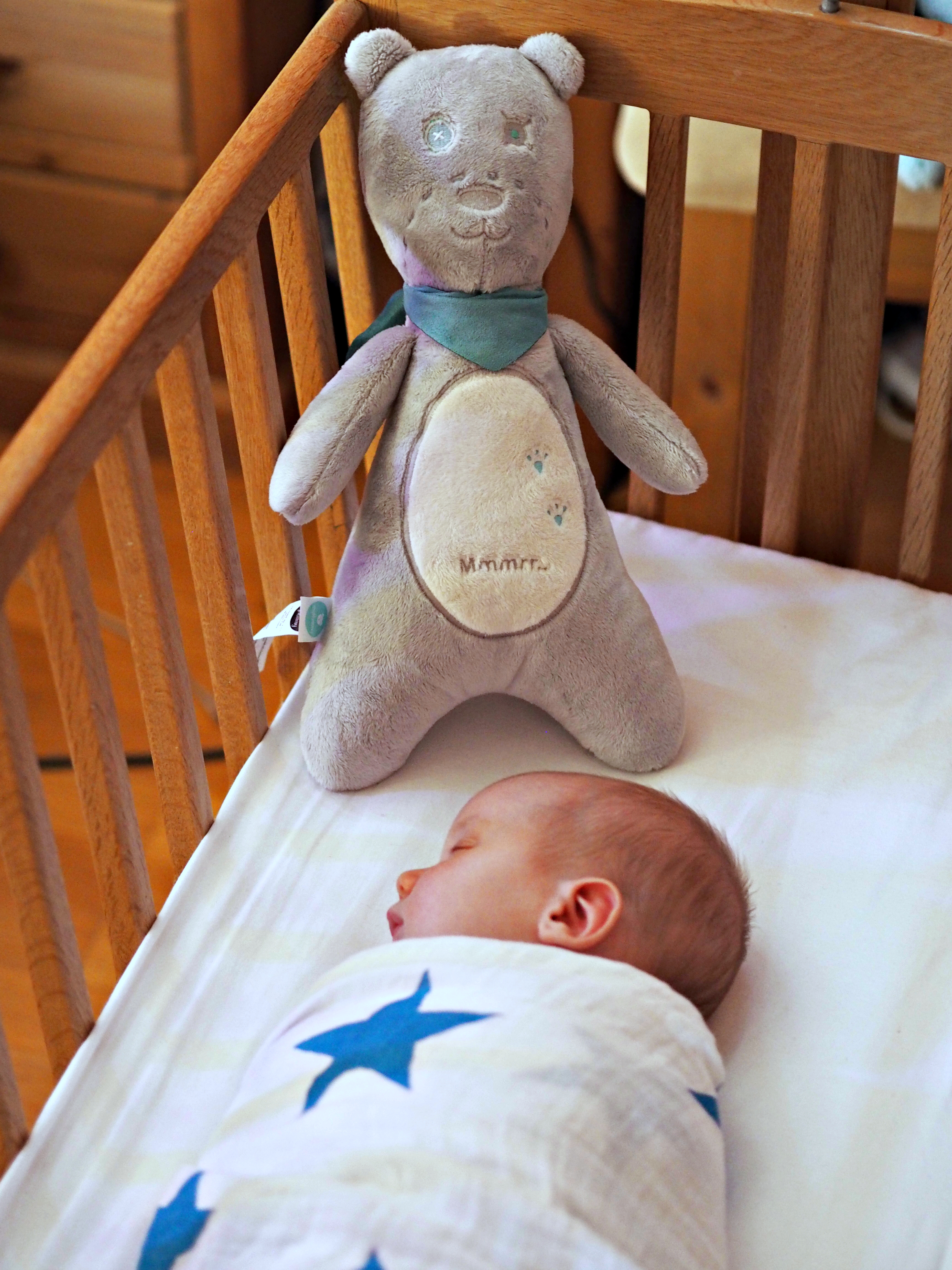 *Disclosure: I was sent the myHummy for the purpose of this review, however, all opinions are my own.