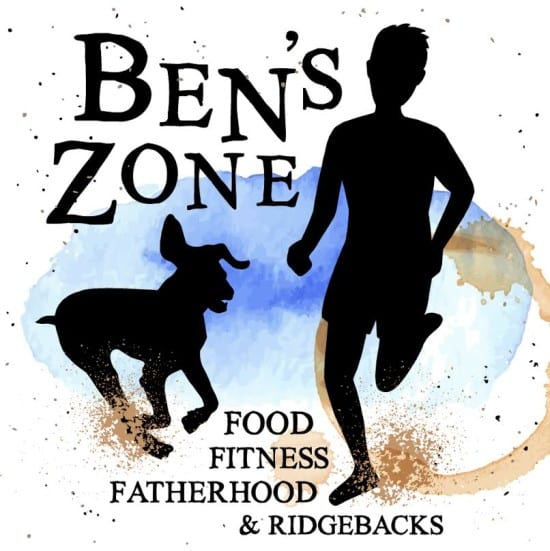 Welcome to a weekly feature on my blog – Ben's Zone. Written by husband… Ben. A foodie, coffee obsessed, ex-smoking, ex-drinking and Ridgeback loving Dad. Who is also seriously into his fitness.  You can find him on the blog (most) Sundays. Enjoy 🙂
---
Body Acceptance
I had to order some new leather motorcycle trousers this week. Although I only bought the ones I have 2 years ago they no longer fit, I've put on weight and now I have an unsightly muffin top and a definite sense of discomfort when I wear them. For months I've been aware of this but rather than simply face up to the issue and get new trousers, I've used baggy jumpers to disguise the issue and passed it off as being cold.
I'm done hiding away from the it now though. Yes, I have put on weight, and yes, I need to address this but I also need to be realistic. We have a new baby due in June and experience has taught me that my weight will increase during this time, not decrease. I also need to exercise and I am doing that but the strategy I am following is a long term goal, one that , essentially, translates to learning to run again from scratch and that is not going to bear fruit overnight.
I could radically change my diet, removing or drastically reducing carbs, this has worked before but leaves me too tired to run. I could use my usual tactic of ignoring the problem and hoping it goes away, that's what I've done so far. But it's not going to go away and any solution that I use in the short term is going to be temporary at best and not something that I can maintain.
To deal with this I do need to look at my eating, there's some work to be done there for sure, but by taking measures that are controlled and sustainable in the long term. I need to stay the course with my training, it's frustrating and results are slow to appear but I can see small signs of progress so I'm going keep doing what I am doing. I'm not giving in, but by the same token, I've experienced the damage that panic driven overtraining can do to my long term fitness. I'm not going back there again.
Most of all though, I need to deal with the situation I have in front of me now. I do hope that I will wear my current leather jeans again, but until that point I need to be happy and comfortable. There's no logic to trying to wear clothes that are uncomfortable and make me feel ashamed of how I look. It may be that I never wear the smaller jeans again and if that's the case I can't spend the time punishing myself for having put on weight.
Perhaps it's having turned 40 last year, maybe it's having achieved stuff with fitness I did not think I would or perhaps I'm just getting a bit more laid back but I'm done being so hard on myself. There's a middle ground between giving in to weight gain and hating how I look in the mirror. There's no gain to having a ripped bod and fine abs if it's the one hook on which I hang my self image. I've learned that with my racing, if I can't be happy just to compete some days, it really makes no difference how well I do or don't do. When the driver is insecurity, nothing is ever enough. A new pair of trousers is trivial really, nothing more than a superficial change but to me it represents an attempt to accept how I am now and not hate myself for not being 'better'.