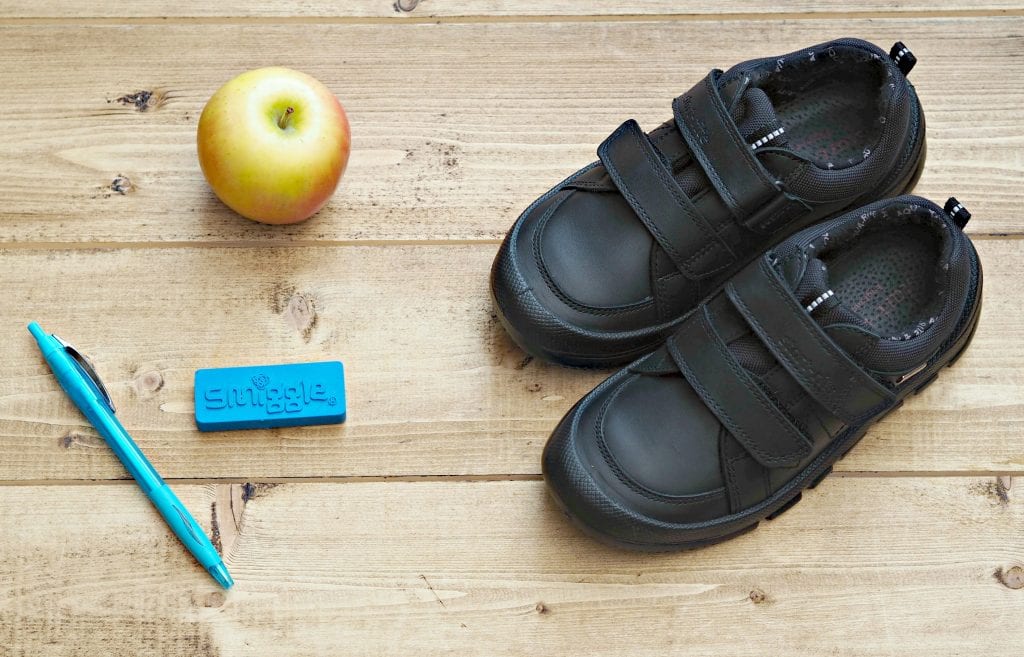 Start-rite Aqua Warrior Boys School Shoes Review
It's that time of year again, when everyone is starting to think about back to school and of course new school shoes. Logan has completed his first year at school and will be going into Year 1 in September. I remember taking him to get measured for his first pair of new school shoes last summer. He was insistent they had flashing lights on, I was just hoping that they would last the whole school year.
Sadly they didn't and not because he has grown out of them. In fact, we have just got his feet measured and they are the same size as they were last summer – so there is probably a growth spurt brewing I can feel it! I had to replace his school shoes at Easter because he has quite literally worn them out, leaving a hole in them that was letting in water. As his feet hadn't grown then either I ended up depressingly buying him the virtually the exact same pair of shoes, except these ones had dinosaurs on in exactly the same size.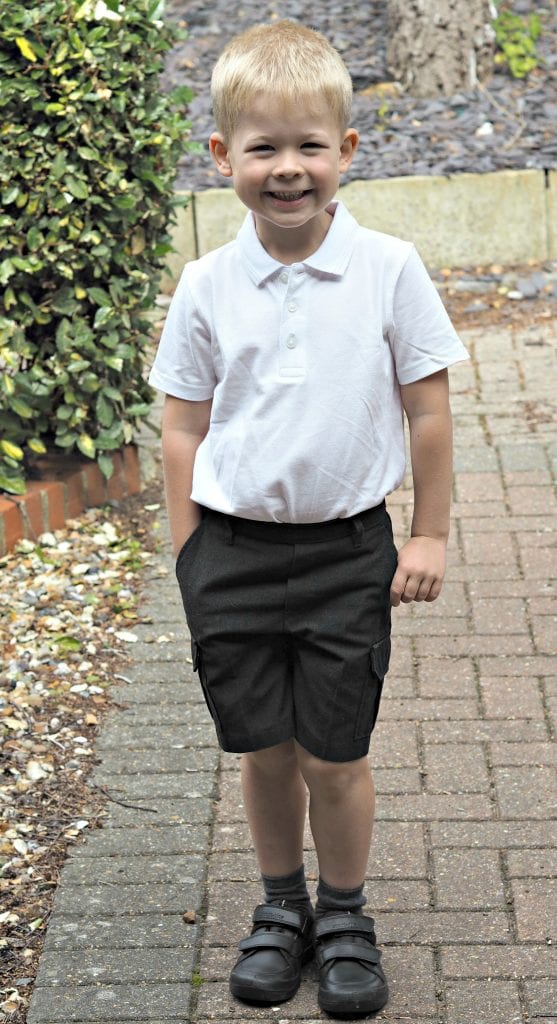 This year, we have been asked to try out a pair of Start-rite shoes and I am really keen to see how they will compare wear wise. Cost wise they do seem to be more expensive than their peers – Logan's last school shoes cost me £38 and the Aqua Warrior shoes we're reviewing from Start-rite are £60.99 so as you can see there is quite a difference in price (£22.99). But, if they last the whole year without wearing, unlike his previous shoes, then they actually will end up saving me money.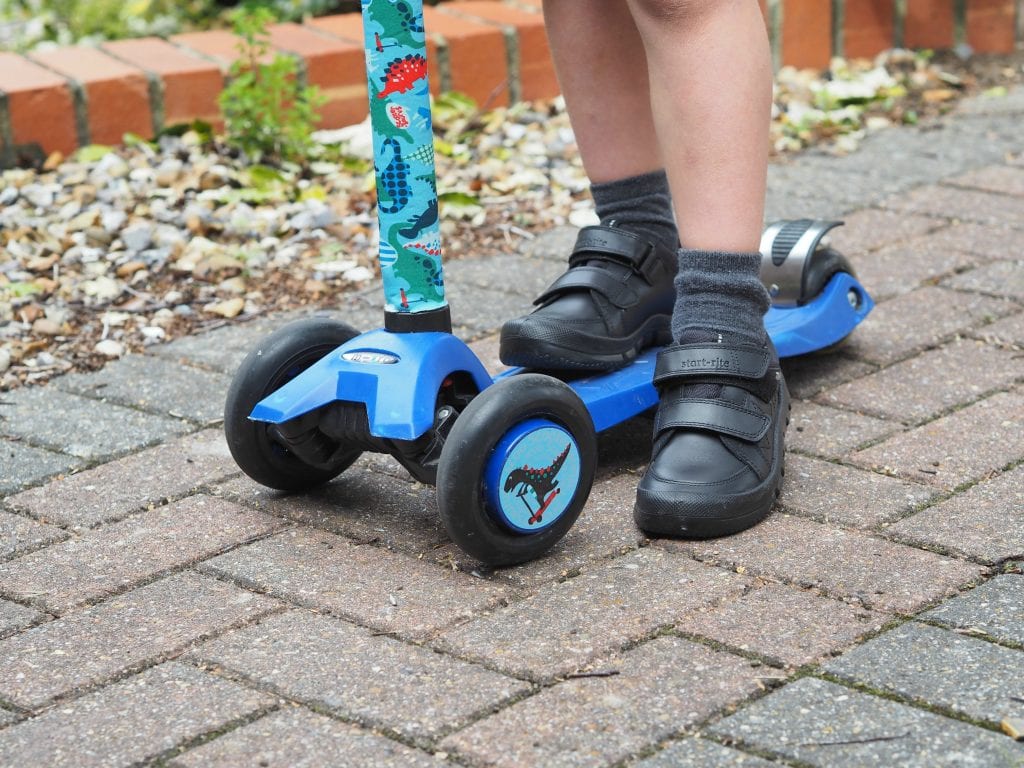 First things first, the Aqua Warriors are what I would call classic shoes. There are no dinosaurs or flashing lights. They are simple, well made black school shoes. I am a particular fan of the bumper on the front and now make sure that Logan's school shoes all have these as he literally wore the indentation off the front of the rubber bumper on them last year. If it had just been leather there I am pretty sure he would have worn a hole in them a lot quicker. They are also waterproof, scuff proof and have a breathable lining.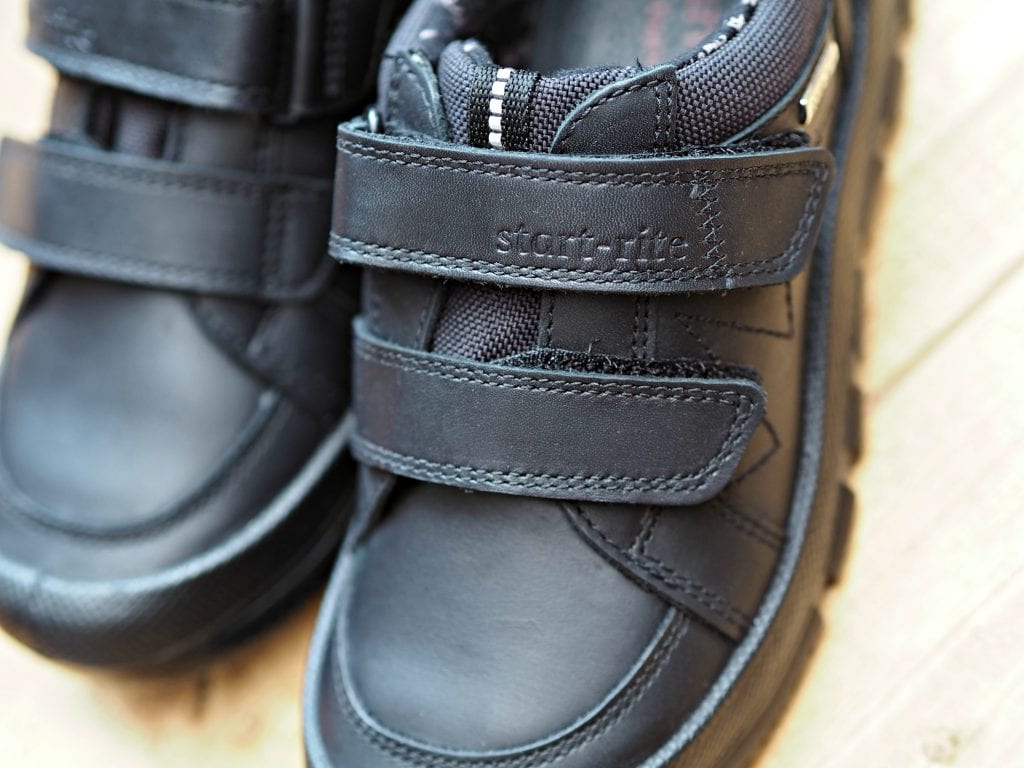 We had a trying on session and Logan seemed really impressed with them. He said that there were comfortable and also started getting excited about going back to school which was positive too. I think they look like good quality, sturdy shoes and I look forward to seeing how they last throughout the school year.
*Disclosure: We were sent these shoes for the purpose of this review, however, all opinions are my own.